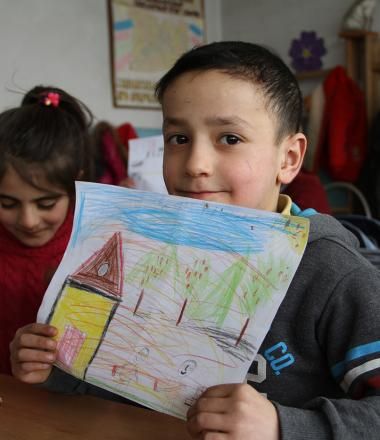 Sustainable Solutions for Integration of Displaced and Conflict-Affected Persons
Sustainable Solutions for Integration of Displaced and Conflict-Affected Persons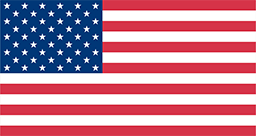 760 displaced and conflict-affected people to receive comprehensive support to build a dignified livelihoods in Armenia
With funding provided from the the US Department of State Bureau of Population, Refugees and Migration World Vision in Armenia launches a new project designated to support the displaced and conflict-affected people in the country.
760 people, among them refugees, asylum-seekers and persons in a refugee-like situation as well as displaced and conflict-affected individuals and local nationals will be provided with employment opportunities and support to improve their livelihoods within the new "Sustainable Solutions for Integration of Displaced and Conflict-Affected Persons" two-year project implemented in Armenia.
The ultimate goal of the project is to contribute to sustainable access to employment opportunities and livelihoods for displaced and conflict-affected individuals in Armenia
Within this project World Vision will focus its efforts in the capital Yerevan, and the city of Charentsavan and Darbnik community in Ararat marz.
This objective will be achieved through the Value Proposition model which is a realistic assessment of the labour market demand and the labour pool, and identification of propositions for potential employers.
Next to the individuals the project will also cooperate with the local non-governmental organizations to support them with the adaptation of the business facilitation methodology to be able to provide sustainable support to start-ups and small and medium enterprises.
A Business Facilitation Unit is planned to be established in Yerevan to support the business operations of the small and medium enterprises and the start-ups. Close cooperation and capacity building activities are also planned with the Syrian Armenians Union and "Aleppo" Compatriotic Charitable Organization to integrate the Business Facilitation Units into their structure.
40 selected start-ups and small and medium enterprises will be provided with a series of learning opportunities on innovation and entrepreneurship, topics will include: business registration legislation and taxation, technical training on product development, product and process innovation, quality control and safety testing, practical master classes for production and value processing, development of marketing and branding strategies, export facilitation and promotion.