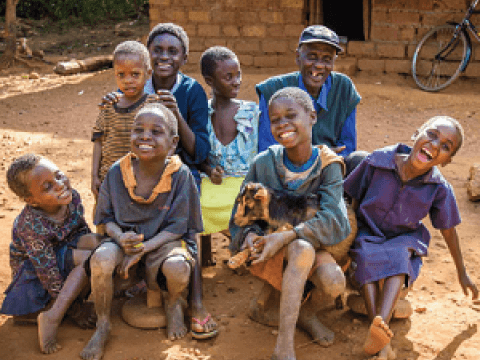 Journey to Easter: Family and Small Group Resource
Thursday, February 15, 2018
Easter is a celebration of new life made possible through Jesus Christ. It is the miracle that catapults our faith, giving us new meaning. But what comes next? How does Jesus call us to live in light of His sacrifice?
This year, we invite you to prepare your heart for Easter in a new way and discover how the miracle of Easter can be lived out year round. Join us on a reflective journey throughout this season of Lent and Easter. Journey to Easter: Stories of Hope for Lent was designed with community in mind and was created with the hope that it would be experienced as a family or in a small group.
Over the six weeks of Lent, you and your group will step into the stories of some of the world's most vulnerable children and families. In Matthew 25, Jesus calls us to care for "the least of these"—the hungry and thirsty, the stranger and unclothed, the sick and imprisoned. Each week's story of hope includes a powerful transformation that reflects Jesus' call in Matthew 25.
Journey to Easter resources have been created with our Theological Narrative at the heart of it. 
Learn more about this Journey to Easter
here.