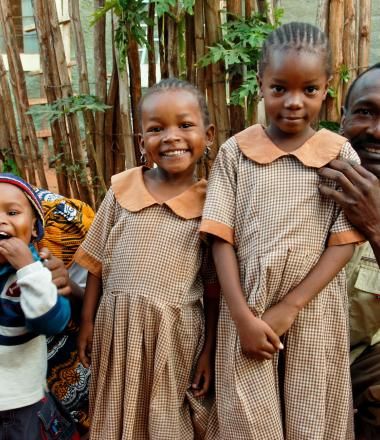 HEALTH
Infectious Diseases
Infectious Diseases
HIV and AIDS
The Global AIDS Strategy 2021–2026, End Inequalities, End AIDS, uses an inequalities lens to close the gaps preventing progress to end AIDS and sets out bold new targets and policies to be reached by 2025 to propel new energy and commitment to ending AIDS. It is a call to reach the 95–95–95 by 2030 treatment targets, to close the testing gap and to protect the health of the 10 million people living with HIV who are still not accessing treatment. It is a call to redress the deplorably low treatment coverage for children living with HIV. 
Currently, around the world, a child dies from AIDS related causes every five minutes. Only half (52%) of children living with HIV are on life-saving treatment, far behind adults of whom three quarters (76%) are receiving antiretrovirals. In 2021,160 000 children newly acquired HIV, down by 52% from 320,000 in 2010. Children accounted for 15% of all AIDS-related deaths, despite the fact that only 4% of the total number of people living with HIV are children. 
New HIV infections have been reduced by 54% since the peak in 1996. In 2021, around 1.5 million people were newly infected with HIV, compared to 3.2 million people in 1996, with women and girls accounting for 49% of all new infections in 2021.
In 2021, in partnership with the Global Fund, World Vision ensured 171,771 people received antiretroviral therapy for HIV.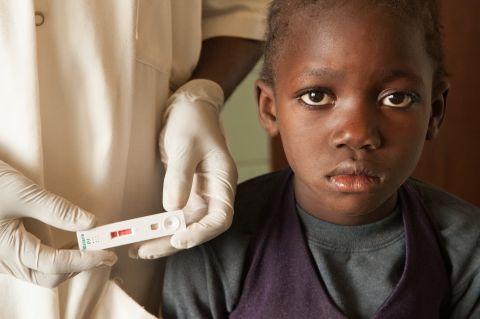 Read more about World Vision's HIV and AIDS Programmes here. 
Tuberculosis 
Tuberculosis (TB) is a treatable and curable disease, but remains the world's biggest infectious killer, with 1.6 million people dying of TB in 2021. TB is the leading killer of people living with HIV, causing one in three deaths. World Vision staff are committed to treating and identifying TB in the communities where we work. In partnership with the Global Fund to fight AIDS, Tuberculosis and Malaria, World Vision has implemented over 40 TB grants, helping to strengthen community systems that work to train community health workers, social workers, doctors and others who work directly with TB. Read more here. 
Malaria
Communities that are most vulnerable - including children under five years old, pregnant women and those already affected by HIV and AIDS - are more susceptible to malaria. Prevention and treatment for malaria is integrated into World Vision's global health strategy. This means that, in areas where malaria is an issue, we work to assure that families – especially mothers and children under age 5 – are sleeping under a long-lasting insecticide treated bed net. We also work to strengthen health systems to make sure families have access to proper diagnosis, treatment and care. Through our water, sanitation and hygiene interventions, we work to prevent the issues that create breeding grounds for malaria-carrying mosquitoes. In 2021, with funding from the Global Fund, World Vision brought life-saving malaria prevention and treatment to more than 16.5 million people in six countries. World Vision Global Fund malaria programmes alone saved an estimated 414,5674 lives of children under five in 2021 Read more here.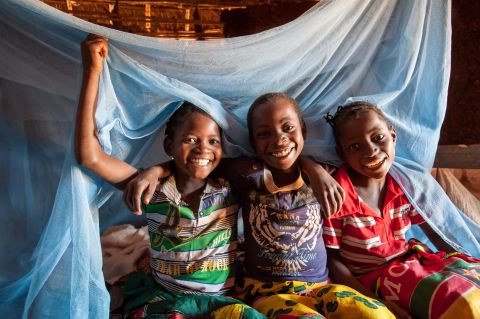 Polio
World Vision has been part of the CORE Group Polio Project (CGPP) - a multi-country and multi-partner initiative that supports organisations in working together towards eradicating polio through financial assistance and on-the-ground technical guidance - since it began in 1999. The CGPP works to improve vaccine uptake for polio and other vaccine-preventable diseases such as measles, conducts surveillance for infectious disease threats, and strengthens health systems. World Vision has partnered with the CGPP in Angola, Bangladesh, Ethiopia, India, Kenya and South Sudan.
Core Polio is a testament to civil society's role in public health, and collective action. It is amazing really that the world does not do better to celebrate seminal achievements like the elimination of polio. It is the kind of story that gives us hope for a better future.
Dan Irvine, Global Director, Health and Nutrition, World Vision International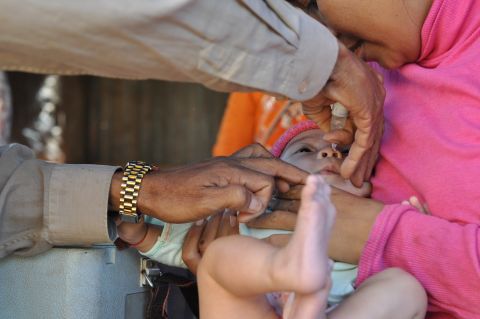 For more information on polio and the work that World Vision is involved with towards eradicating Polio, read Akujo Mary's story - she's a 39-year-old polio survivor, mother of three, and a widow from South Sudan. She proves that in spite of her disability, she can still pursue her dreams for her children and for herself. She's not letting prejudice and discrimination define her and limit her potential, and she advocates for others to do the same.

Ebola
The Ebola outbreak across West Africa between 2014 and 2016 was the largest and most complex since the virus was initially discovered in 1976 (WHO). Additional outbreaks followed, with the Democratic Republic of the Congo (DRC) facing the second largest Ebola outbreak in history from 2018 to 2021. 
World Vision continues to work in communities that survived the Ebola crisis, and in communities that are still dealing with outbreaks of Ebola today. The health emergency response team reached 1.6 million people during the epidemic that took place in Sierra Leone. 
Working with World Vision's Channels of Hope Team, community health workers and faith leaders found ways to fight the epidemic and create awareness about the disease in order to avoid fatalities. Furthermore, World Vision continues to work with the faith leaders to bring hope to the families and communities that have been affected by the tragedy. Read more here.
World Vision was chosen to be a part of an initiative to bring an Ebola vaccine solution to West Africa as a member of the Ebola Vaccine Deployment, Acceptance, and Compliance (EBODAC) consortium, that worked in four countries – Democratic Republic of the Congo (DRC), Rwanda, Sierra Leone and Uganda – to develop strategies and tools to promote the acceptance and uptake of new Ebola vaccines, so the right persons would receive the right vaccine at the right time. EBODAC (2014 to 2021) used phone messaging, as well as clear communication methods to build trust and address misconceptions surrounding the vaccine in the community. EBODAC also built local knowledge and capacity and strengthened health systems by working with ministries of health and community health workers by providing training and preparedness activities for the potential future deployment of a licensed vaccine.

Zika
The Zika Virus, transmitted by the Aedes Aegypti mosquito, was first detected in Brazil in May 2015. One great concern is that the newborns, of pregnant mothers who were infected by the disease, can suffer from microcephaly, a congenital condition that causes incomplete development of the brain.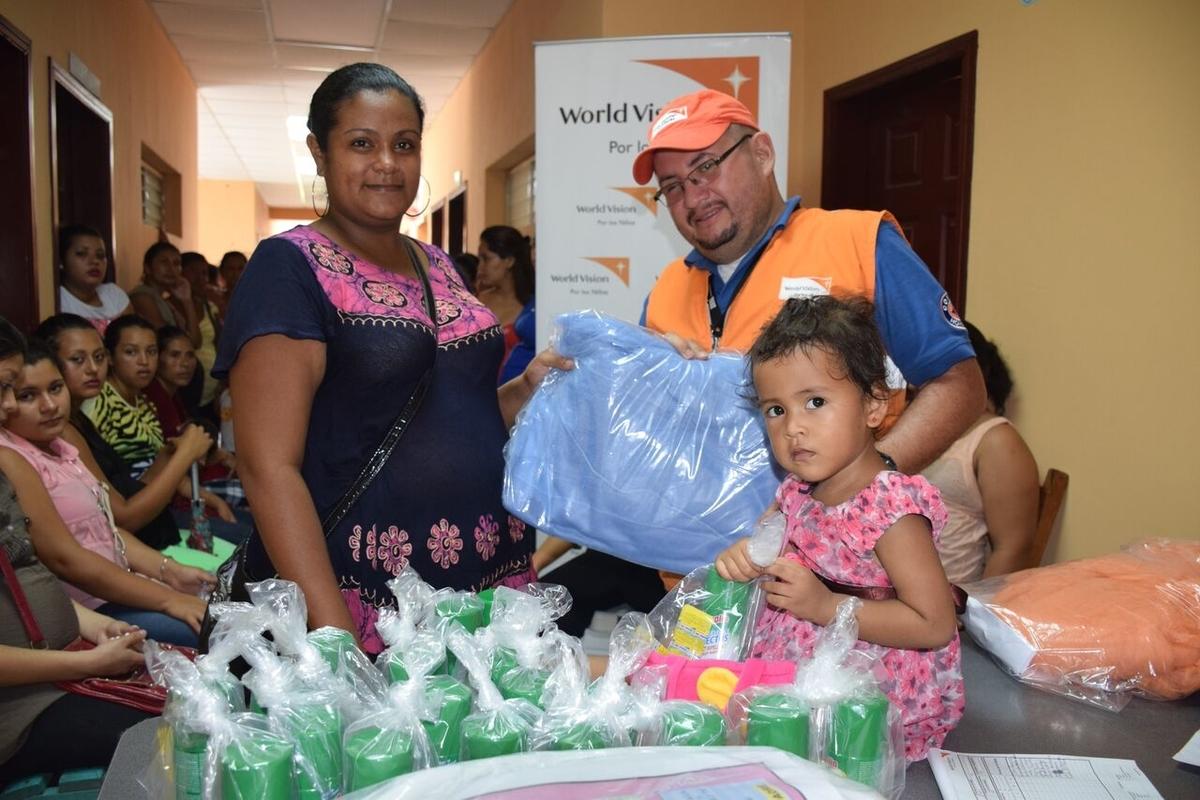 Since the outbreak, World Vision has been working directly with the countries who have been affected by providing services and resources necessary for disease-prevention. Mosquito nets and bug repellants have been provided to communities, along with health services for pregnant women and others who have contracted the virus. To learn more about the Zika Virus, listen to a webinar that provides an overview of the virus and the health strategy towards fighting the disease and learn how community volunteers and smartphones helped to reveal dangerous gaps.