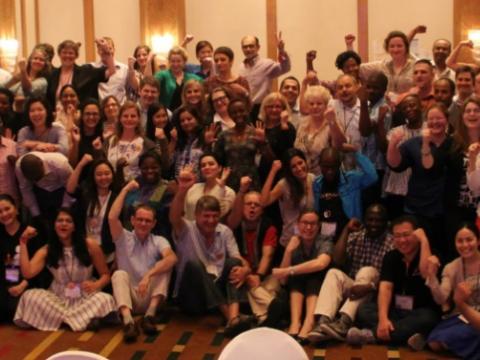 Global Health Community of Practice Webinars
World Vision's Global Health, Nutrition and HIV Community of Practice is a group of people, who share a common interest - Healthy Children For A Healthy World!  The World Vision Global Health CoP Began in 2008 and has over 2500 members from across the globe.  
Join our community of Practice to hear about World Visions latest publications, representation in global events and paarticiapte in our webinars
Upcoming events: 
29th January: Health Systems Strengthening through Digital Technologies 13:00 UTC
February : Preventing violence against children TBC
March: Community Health Workers in Fragile Settings TBC
Health CoP Webinar library:
Webinars in 2019: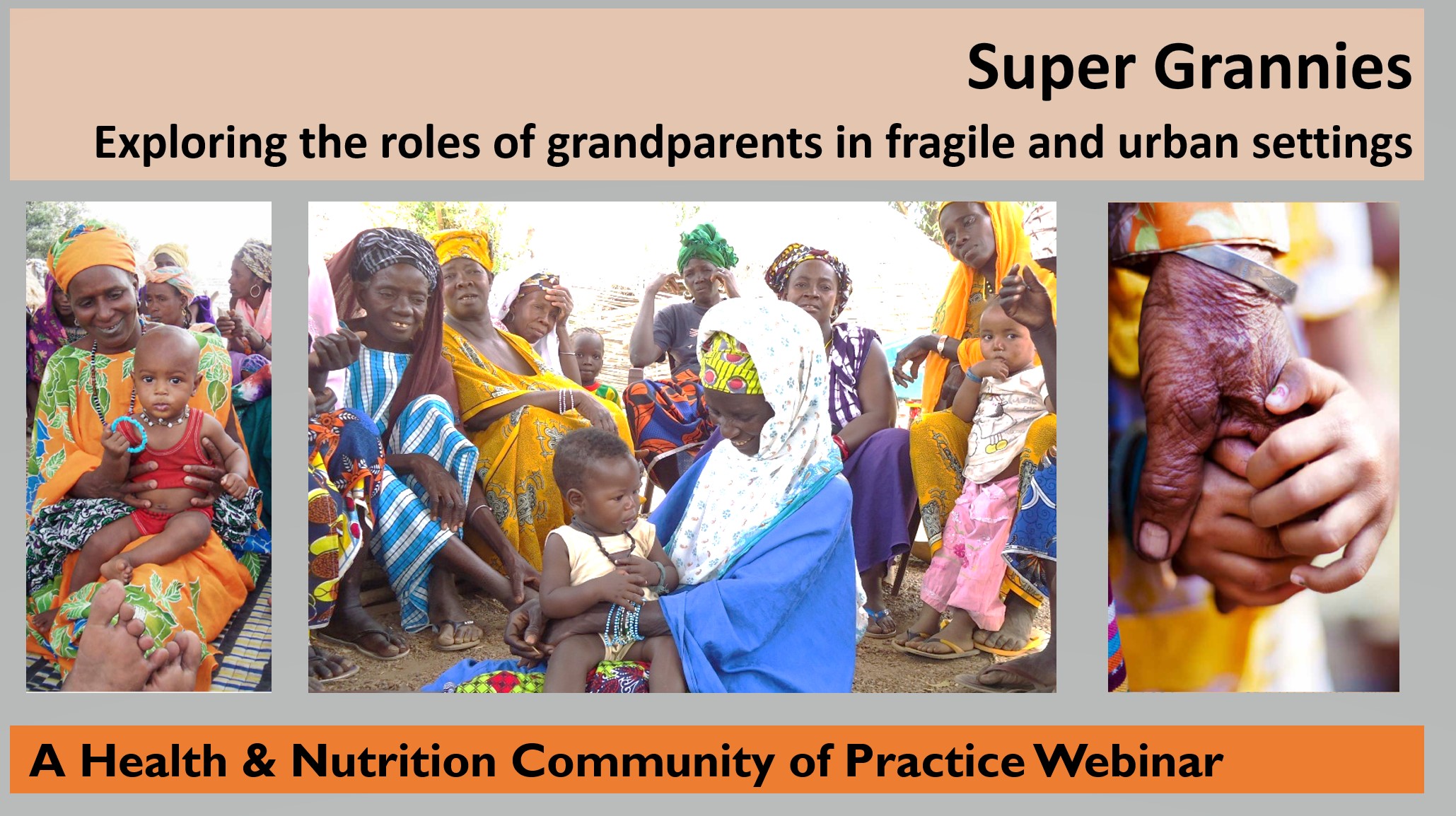 In this webinar, we learnt about the findings from a study recently conducted by WV Ireland in Mauritania, and a 2-year implementation in Sierra leone exploring the influence grandmothers have in fragile and urban contexts. Dr Judi Aubel from the Grandmother Project - Change through Culture shared on their innovative approach for exploring families, culture and influence, on a range of issues, especially in collectivist societies, and empowering grandmothers to catalyze change in socio-cultural norms. The urban context presents a range of new challenges for World Vision's health and nutrition programmes given the complex vulnerability of impoverished urban communities, where the exploitation of children for work is seen as a common way to keep families off the breadline, Grana Selvi, WV Cambodia Technical lead for Health and Nutrition outlined their plans for working with grandmothers in urban slums in Cambodia. 
World Vision Canada's Researchers-In-Residence programme bring experts from across the globe to enrich our programming and inspire new ideas. In this webinar Dr. Ashwin Budden speaks on the topic of Developmental Evaluation. Developmental Evaluation is an emerging approach to evaluation that is well suited to social innovation, and is gaining the attention of funders, non-profit organizations and evaluators who are engaged in developing and testing new solutions to complex and persistent challenges in unpredictable environments and changing programmatic contexts. WATCH RECORDING