Mbaidéné Patricia: "I don't leave the classroom to drink water at home".
Fueled by interethnic clashes, Chad has experienced significant instability since its independence in 1960. The delicate situation for Chad's population is made more precarious by conflicts in neighbouring countries, which drive refugees over its borders.  Additionally, the effects of climate change, which are aggravating the desertification and drying up Lake Chad, complicate things further.
Since 2003, the economy became dependent on oil. But, a drop in oil prices in 2014 plunged the country into a deep recession. 
All of these issues affect children most. Our teams have been working in Chad since 1985. We work with communities, local actors, the government and the United Nations to improve the well-being of children, through emergency and development programmes. 
15.1 million
Population, total
10 billion
GDP (current US$)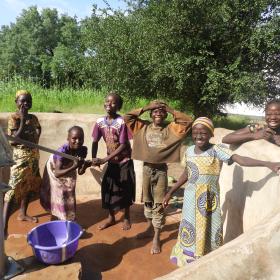 Quenching thirst for Chad's Children
Lack of clean water and sanitation facilities affects families, especially those in rural areas where only 38% have access to clean water and only 3% have access sanitation facilities. 
We are working to ensure all children have access to safe drinking water and improved sanitation facilities near their homes, schools and health centers.
Our Work 
In addition to sponsorship projects, we partner with like-minded organisations on specific time-bound projects.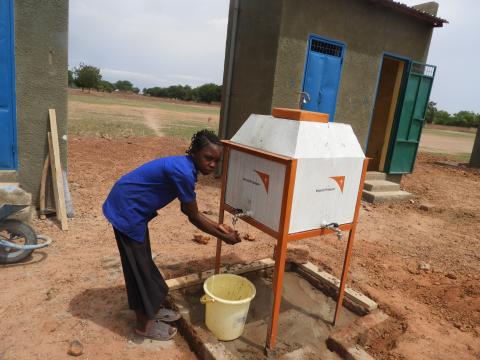 Better Hygiene; Better Health
In Chad, children regularly suffer from illnesses, due to a lack of hygiene and sanitation in rural areas. In addition to efforts by World Vision to improve the hygiene and sanitation facilities in their school, the students themselves arrive to make their school clean.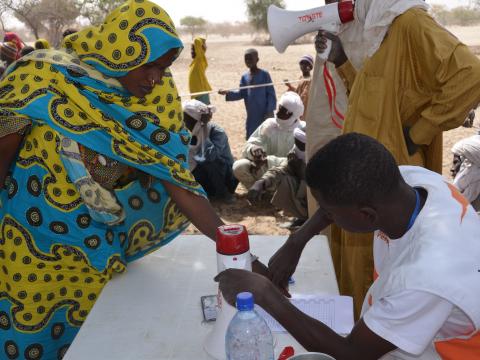 Helping the Vulnerable
The Lake Chad crisis has caused the internal displacement of more than 130,000 people, including more than 10,000 refugees. The majority of these people are women and children. Fleeing abuses by armed groups, these communities found themselves in hostile areas without water, hygiene, sanitation or education facilities. World Vision helps by giving hygiene kits and through the provision of clean drinking water.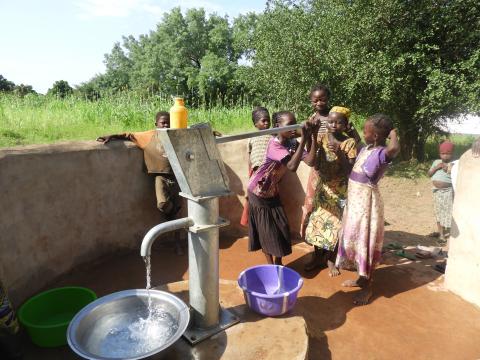 Water To Stay in School
The majority of schools in the communities where we serve are located far from children's homes. Children who live several kilometers away from school often do not finish the five-hour school day because of lack of water near their school. . This is a factor in dropping out of school. To help keep children in school, we drill wells in the schools furthest away from homes. Now, children have drinking water in schools and Meecan finish their classes.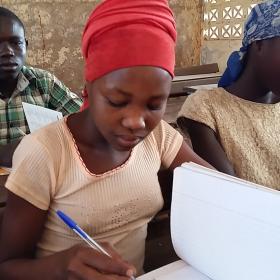 It Takes a World
to End Child Marriage
Child marriage has serious health consequences for girls, in fact childbirth is the is the leading cause of death among girls aged 15 to 18.