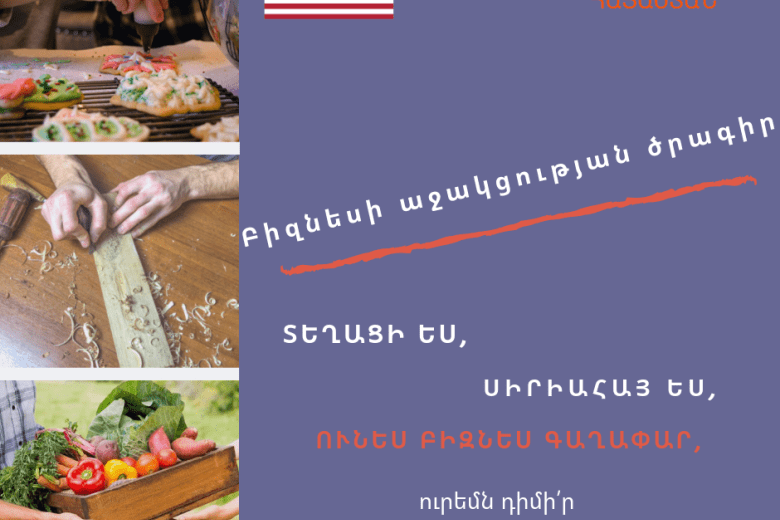 Business support program for Syrian-Armenians and locals
Tuesday, May 5, 2020
World Vision launches business support program for Syrian-Armenians and locals.
The program is open for the Syrian Armenians, other displaced people and locals aged 18+, having a business idea or a business registered for no longer than three years.
People involved in the project will participate in training session on business plan development, business management as well as in individual business consultation meetings.
The participants presenting the best business programs will receive a financial support for up to 3500 US dollars as a grant upon the completion of the program to be used for the implementation of their business plans.
Deadline for submitting applications is 31 May, 2020.
All the details related to the application process and project can be found here.