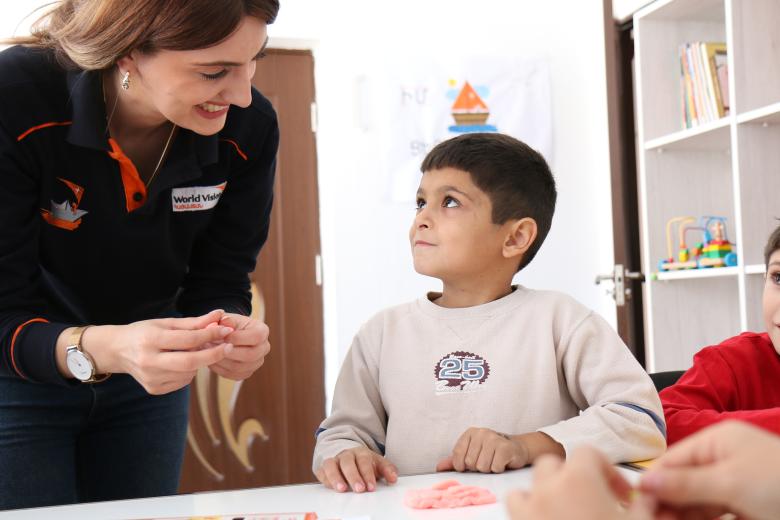 Forcibly Displaced Boys Reclaim their Childhood in the Child Friendly Space in Armenia
Wednesday, November 1, 2023
World Vision Armenia is involving forcibly displaced children in inclusive, fun and educational activities in Child Friendly Spaces (CFS). CFS activities are designed to strengthen coping mechanisms in children who have experienced trauma. While learning how to deal with anxiety and fear, children forge new bonds with friends they meet in CFS and build supportive relationships with World Vision staff.
Brothers Vladik (7) and Ashot (10) mold their playdough into simple human faces. They have chosen smiles for their creations, and the children explain that they feel joy during the workshops in World Vision's Child Friendly Space. The boys are attending the workshop together with a dozen other children from the Tavush Region of Eastern Armenia. All of the children are vulnerable, and some more than others. Vladik and Ashot have recently settled in Tavush, after fleeing their homes in Nagorno-Karabakh. The boys have suffered trauma due to the conflict and subsequent forced displacement, and the workshops are designed to help them process their feelings about the hardships they have endured.
Once the little playdough humans are created, the children divide in pairs and whisper their personal stories to one another. They share as much as they feel comfortable in the moment, and speaking to another child allows for a more authentic expression of their feelings.
In the hands of World Vision Armenia's team, playdough has become a tool that encourages the children to discuss their emotions.
"It is important to allow them to share their experiences, even when they talk about hardships," says Mane (31) a child psychologist who leads the psychological aid segment in World Vision's Child Friendly Space in Tavush. "Talking about hardships helps them process their feelings. This is better than letting them stew in discomfort."
Vladik and Ashot are visibly relaxed around Mane. But their statements and emotions vacillate between present joy and past trauma.
"I like my school now, even though the teacher is old," says little Vladik. "But I prefer Mane and coming here."
"We heard bombs, and our roof was set on fire," says Ashot. The boys talk over one another trying to explain the panic that ensued.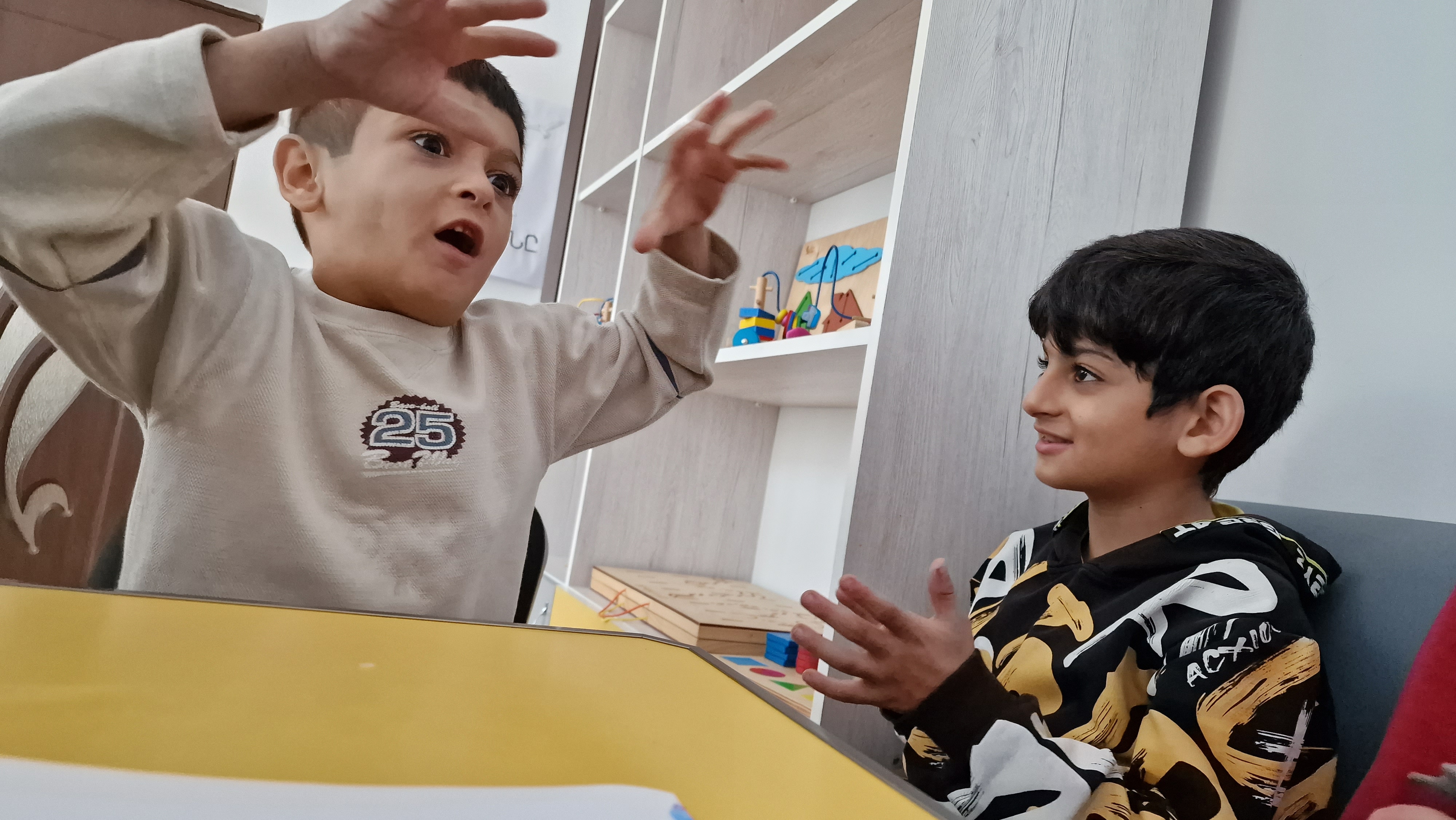 Their family fled Nagorno-Karabakh the moment the Lachin corridor to Armenia was opened. And they were not the only ones. More than 100,000 ethnic Armenians left everything they owned and rushed towards the border at the same time.
Vladik's and Ashot's family vehicle carried eight people out of Nagorno-Karabakh. They traveled for two cramped days in the car with their parents, grandmother, aunt, and two younger sisters. Stranded on the road in the line of cars fleeing the disputed region, the family did not eat for two days.
The uncertainty and fear have left deep emotional scars, and it will take time for the boys to process the loss of home and friends.
"I wish I could play with my friends again," says Vladik. At the mention of friends, Ashot's shoulders drop, and he focuses on his playdough.
Other than Mane, World Vision's team includes art and speech therapists and social workers in the Child Friendly Space. They work according to World Vision's internationally recognised model, developed to assist children in emergencies.
Along with involving children in CFS activities, these social workers visit the displaced families and deliver urgently needed groceries and hygiene supplies. They also assess the needs of those who lost their homes and most of their possessions, providing psychological first aid and connecting them with other service providers.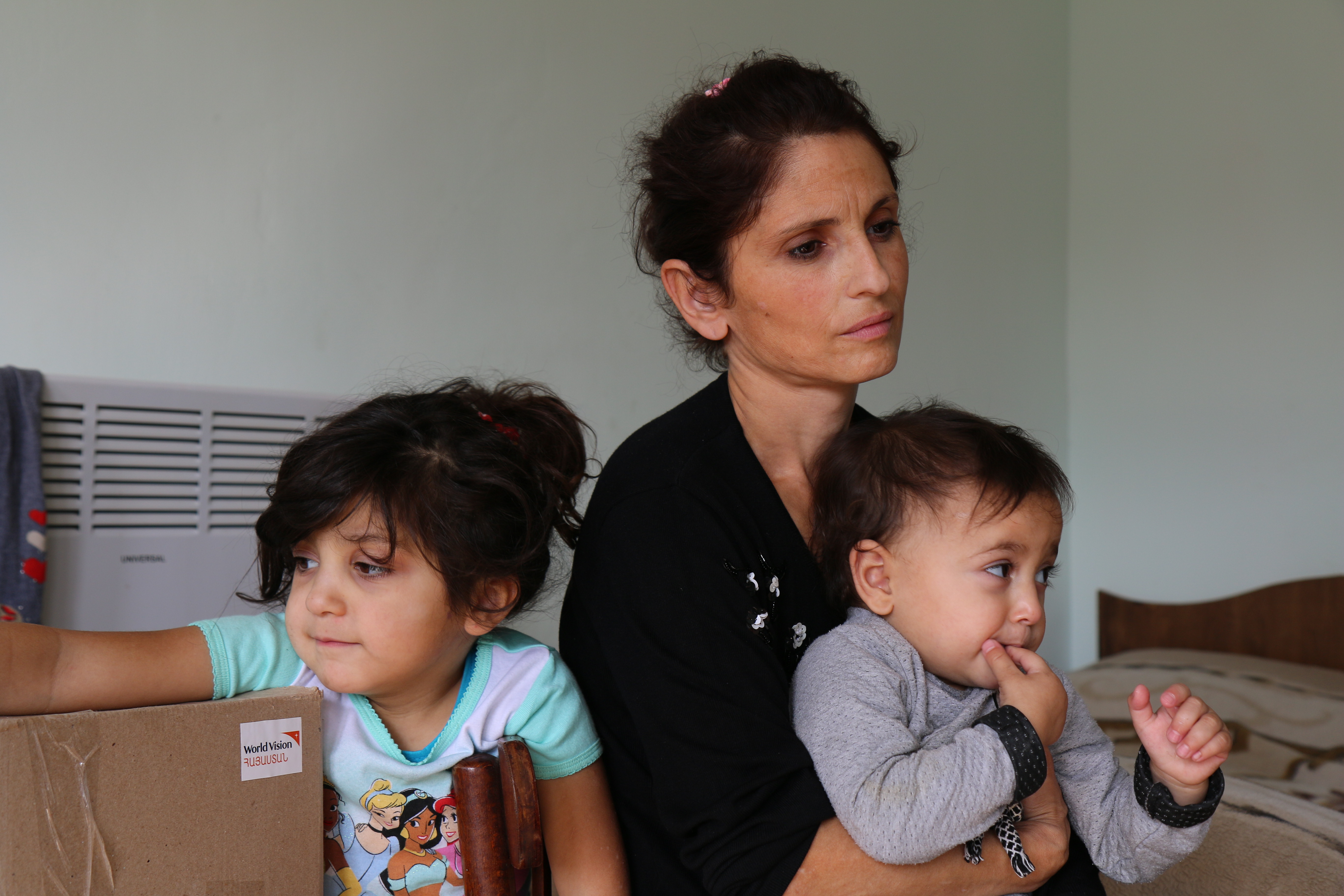 It's not just the children who need help: the entire family needs assistance while they find a new footing and start a new life. Once in Armenia, the family stayed in a government shelter for a few days before finding a place in the Tavush region that they can afford to rent with the help of Armenia's government subsidies. The apartment is far from perfect and lacks much of the furniture the family needs. As a result, they share a sleeping area and the beds.
"While supporting the children, we aim to provide comprehensive assistance for the whole family," says Angela Atoyan, World Vision Armenia's Emergency Response Manager.
Vladik and Ashot's family went from owning a home and property to living in a neglected apartment dating to Soviet times. Located in a remote village the apartment hasn't been lived in for the longest time. The he corridors are dark and paint is peeling of the walls.
But they are already planning improvements. The boy's father Armen (39) is already working odd jobs for a daily fee and saving for a washing machine.
"I am willing and able to work. I will do anything for my children," says Armen.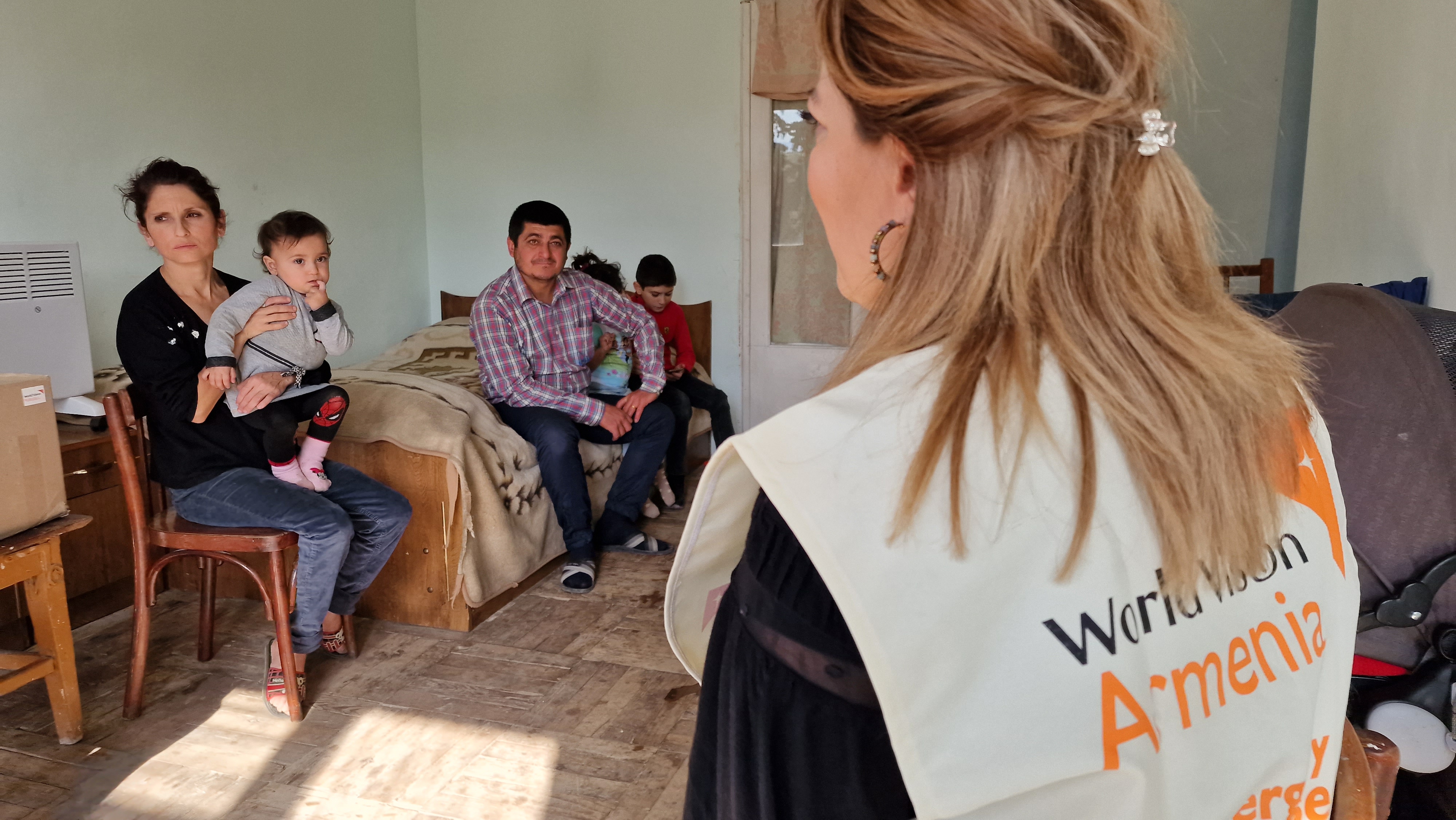 The workshops in this Child Friendly Space always end with games and a lot of laughter. Mane leads a game that allows the children to shake off their anxious memories. And their personal stories end up with exclamations about their food preferences.
"I love potato pie," one says. "And I love khorovatz," says another, expressing their love for Armenian barbeque.
The World Vision Emergency response team is visiting the family and delivering urgently needed food, hygiene items, clothes, and blankets. Partnering with international donors and the government, they have supported more than 600 families to date.