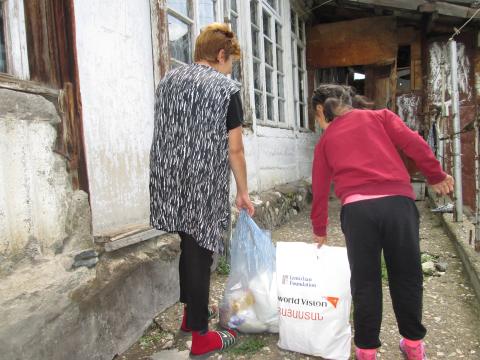 World Vision reaches 1100 more families as part of its COVID-19 response, with funding from Izmirlian Foundation
Wednesday, August 5, 2020
The outbreak of COVID-19 globally brought significant challenges in the lives of the most vulnerable and extremely poor families across the globe, including Armenia. The rapid transmission of the infectious disease in Armenia resulted in lockdown and distancing measures, which in their turn meant that thousands of families across the country were deprived of the opportunity to work and earn their living.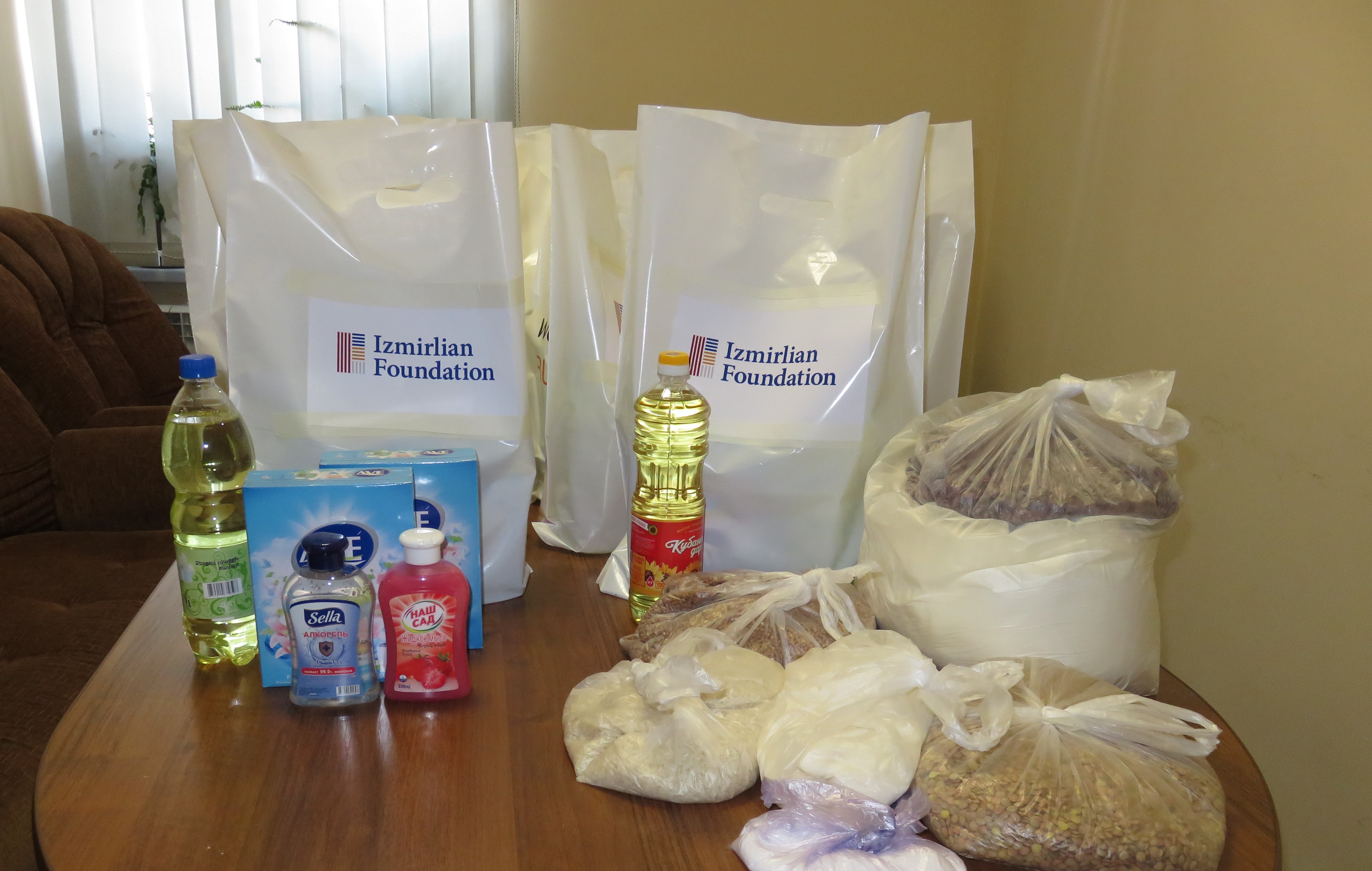 The situation was especially threatening for the extremely poor families that became food insecure and deprived of essential hygiene items.
Due to the funding from Izmirlian Foundation, 1100 families (with 2469 children) in Gegharkunik and Shirak Marzes of Armenia received food and hygiene packages from World Vision to tackle food insecurity they were facing due to the crisis brought by the pandemic.
World Vision Armenia carried out the Identification and selection of project beneficiaries through its already established and well-functioning mechanisms in close cooperation with Ministry of Labor and Social Affairs, local self-government bodies in the regions, state social security services. To avoid duplications, a final crosscheck of the list was done with the Social Services of Mother See of Holy Etchmiadzin.  People that are mostly dependent on daily income streams, have no savings and were now deprived of the opportunity to earn income because of the country lockdown and limitations related to the quarantine measures and state of emergency benefited from the project.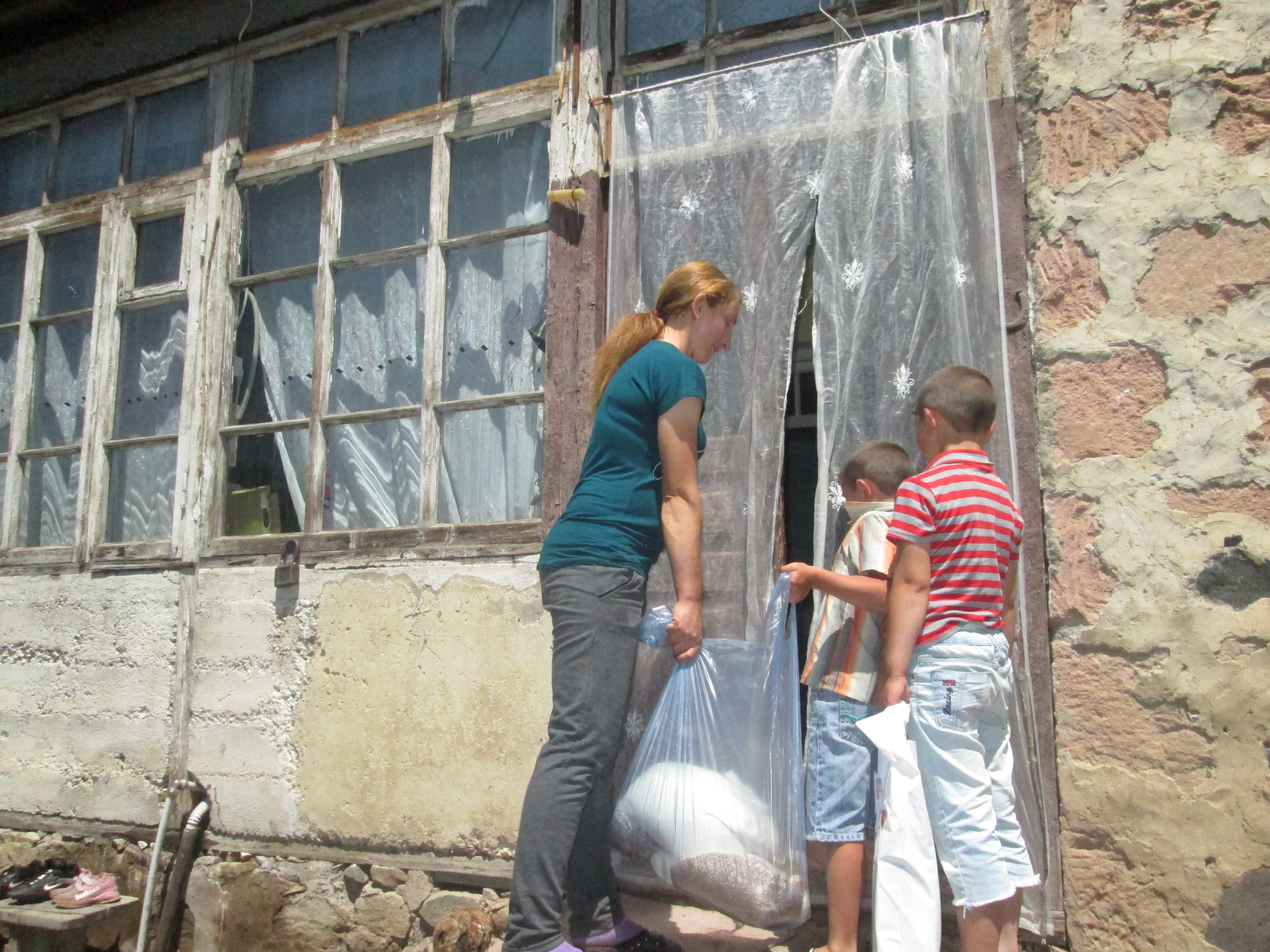 "Because of COVID-19 my husband was unable to go to Russia for seasonal job; we have debts and are dependant only on state poverty allowance, which is only enough to pay for utilities and buy some medicines," says Ruzanna, mother of three children. Her big seven-member family lives in one of the communities of Gegharkunik Marz. They were among those 1100 families receiving food and hygiene packages from World Vision with the support of Izmirlian Foundation.
"COVID-19 brought so much uncertainty and so many challenges particularly for the families living in extreme poverty. Due to the partnership with Izmirlian Foundation, I am happy that we could contribute to the food security for 1100 more families in Armenia,"  says Vahe Darbinyan, World Vision Armenia's 'Family Poverty Reduction Program' Manager.