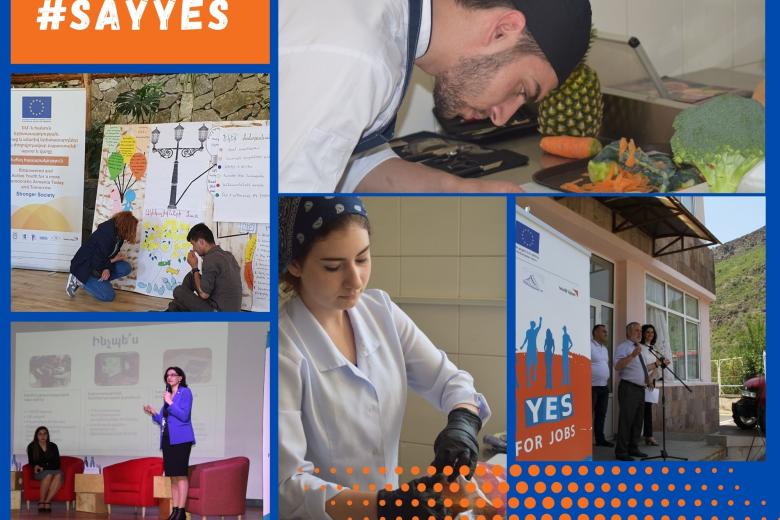 World Vision's work-based learning initiatives in Armenia
Friday, July 16, 2021
During the past three years significant efforts have been put together to improve work-based learning in Armenia!
We are proudly sharing our accomplishments achieved together with Global Developments Fund and with funding from European Union in Armenia
‍ Short-term curricula developed for four professions։ 'Cheese making', 'Wine making', 'Agro-machinery maintenance' and 'Veterinary'. The professional colleges can now use these curricula across Armenia.

Four full laboratories established in beneficiary colleges on the same four professions

112 students involved in the learning initiatives

Representatives of nine businesses supported the curricula development and delivered respective training

Career Counselling services established in the beneficiary colleges with equipped facilities and trained specialists

We have been part of developing a Work-Based Learning Concept Note recently adopted by the Government of Armenia

We have developed a package of recommendations was for recognition of in-formal and non-formal learning outcomes for Government's review and adoption
Meet our students whose education has been organized within World Vision's work-based learning initiatives.