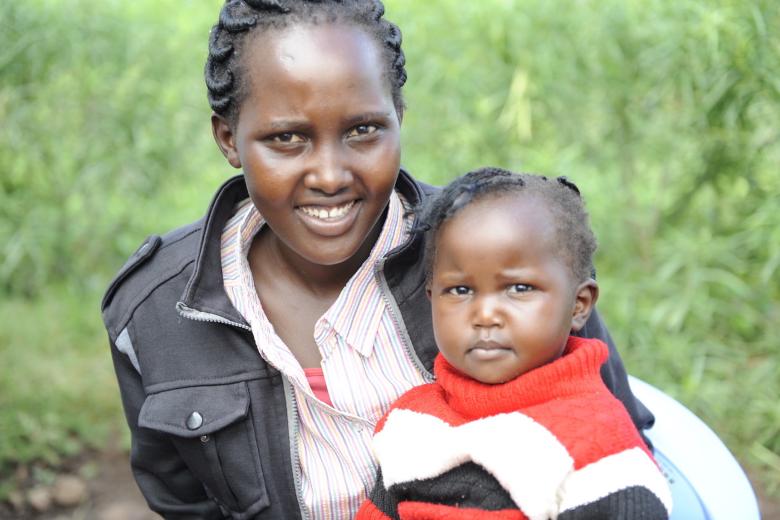 Nutritious Insects: Saving Children from Malnutrition, Starvation and Diseases
Monday, October 19, 2020
By Sarah Ooko, World Vision Senior Communications Officer, Kenya
The early morning sun casts its orange glow on buildings and vegetation in Loice's home at Elgeyo Marakwet County, Kenya.
The chirping sounds of crickets, which were prominent in the night, have been replaced by the melodious tunes of singing birds.
Plants and animals are slowly coming to life. On the ground, worms can be seen wiggling from the soil, even as grasshoppers jump on different strands of grass that are still glistening with the morning dew.
Loice loves early mornings, when she feels that nature is at its best, soothing her soul and making her psyched up for the day's activities.
Aside from these visual, sensory and emotional benefits, Loice is also glad that nature has given her the gift of a special porridge that is a favourite for her two-year-old daughter Sheryl.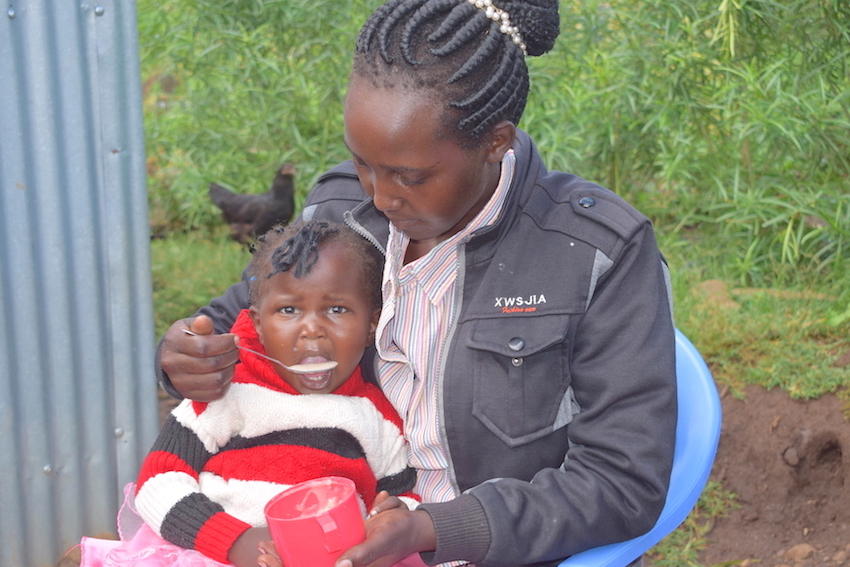 The porridge is made from millet flour, fortified with insects that Loice has been accustomed to seeing in nature. They include crickets, grasshoppers and mealworms.
"My baby was never good with porridge but she really loves this one. In fact, after drinking this fortified porridge, she doesn't want to try the others. And she's always asking for more," says Loice.
Baby Sheryl's love for the beverage is obvious. Her eyes light up when she sees her feeding cup. Then she smiles with contentment while indulging in her favourite beverage.
"With other foods, I have to chase Sheryl around to make her eat. But with the fortified porridge, she usually drinks non-stop until the end," says Loice.
She notes that her daughter's body weight had been low for months. It however increased rapidly after the child was introduced to the fortified porridge.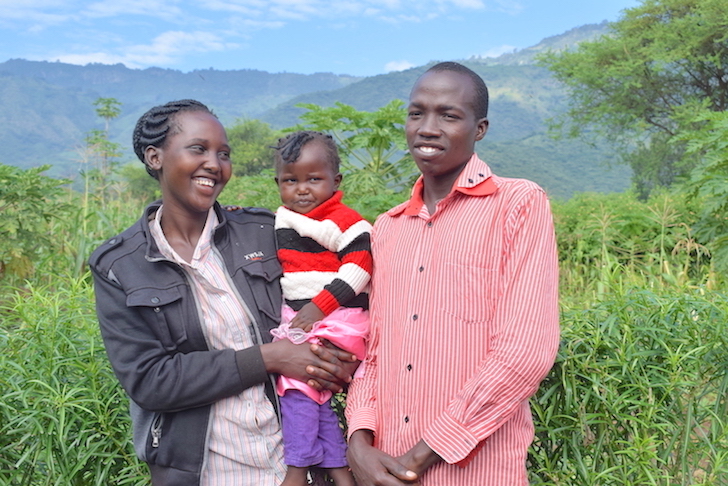 "The change happened so fast, in just about two weeks. This was a surprise but it made me happy as I was really worried about my baby's weight and health," she says.
Baby Sheryl is among the many beneficiaries of the Edible Insects initiative, which is being rolled out by World Vision in partnership with the County Government of Elgeyo Marakwet and the Jomo Kenyatta University of Agriculture and Technology (JKUAT) in Kenya.
The initiative is supported by World Vision's Enhancing Nutrition Services to Improve Maternal and Child Health (ENRICH) programme, which is funded by Global Affairs Canada.
It seeks to increase awareness on the nutritional value of edible insects so as to promote their acceptability and uptake by communities in Elgeyo Marakwet County, Kenya.
This is helping to address malnutrition challenges in the County, resulting from the insufficient consumption of protein among children.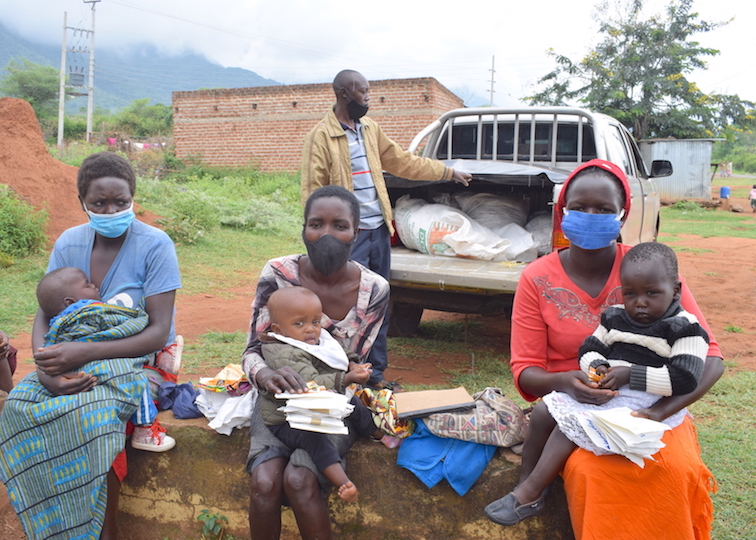 Malnutrition poses a major threat to the well-being of children. According to the World Health Organisation (WHO), close to half (45 percent) of all deaths among children below five years are linked to the condition.
Yet, in Elgeyo Marakwet County, 30 percent of children under five years old suffer from chronic or long-term malnutrition (stunting). This is way above Kenya's national average of 26 percent. In addition, about 18 percent of children are underweight while five percent are wasted.
"These malnutrition challenges affect the development of children.  They also weaken their immunity, making them prone to diseases," says Alice Yugi, a Nutrition Expert and Manager for World Vision's ENRICH programme in Kenya.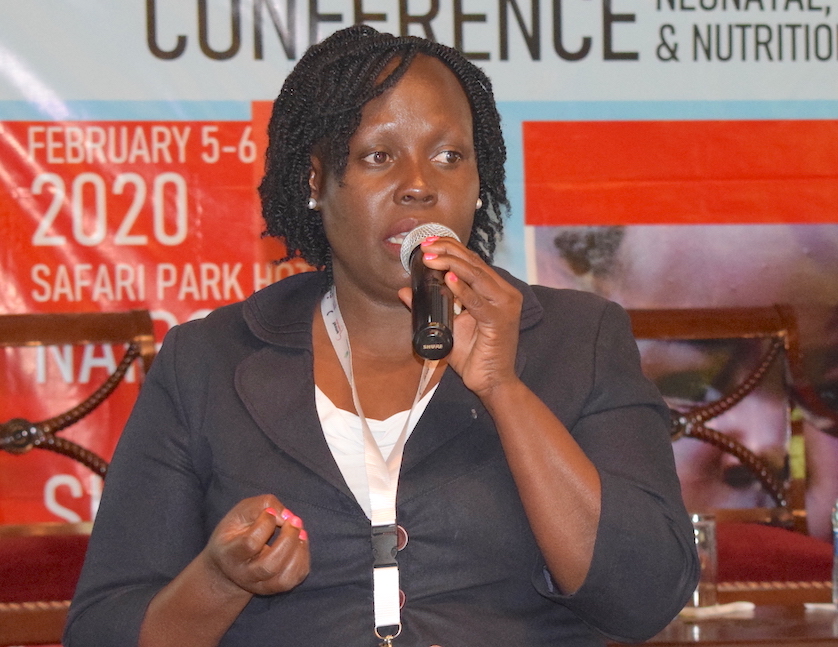 She notes that edible insects, found locally within the community, provide a low-cost and high quality source of protein for children and families.
"People in this area rely mainly on beef as their source of protein. But due to high poverty levels, many families cannot afford it. So they just feed their children with carbohydrates, mainly porridge prepared with millet flour," says Dr.Caroline Kipkoech, an entomologist and postgraduate researchers from the Jomo Kenyatta University of Agriculture and Technology (JKUAT).
With support from the World Vision's ENRICH programme, she has established a greenhouse in the Elgeyo Marakwet County that is dedicated to the breeding and rearing of selected insects (grasshoppers, mealworms and crickets) so as to increase their production.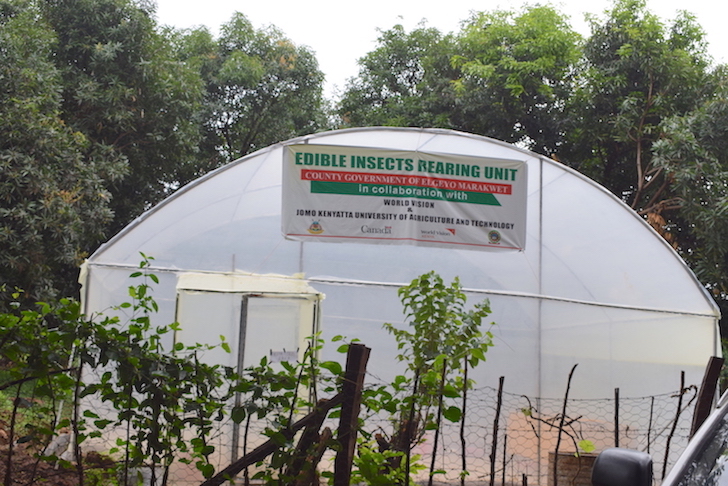 "Once they are ready, we usually dry the insects and mix them with millet. The mixture is then milled to produce the fortified flour that women use to prepare nutritious porridge for their children, " she says.
Edible insects are not a novelty to communities in Africa, including Kenya. In the ancient days, people relied on them for survival during long periods of drought.
But over the years, their consumption has reduced, due to many factors including the use of pesticides, which makes targeted insects unsafe for use as food.
"For instance, we had the locust invasion this year and pesticides were used to kill them. So, those were insects that people couldn't eat," says Dr.Caroline.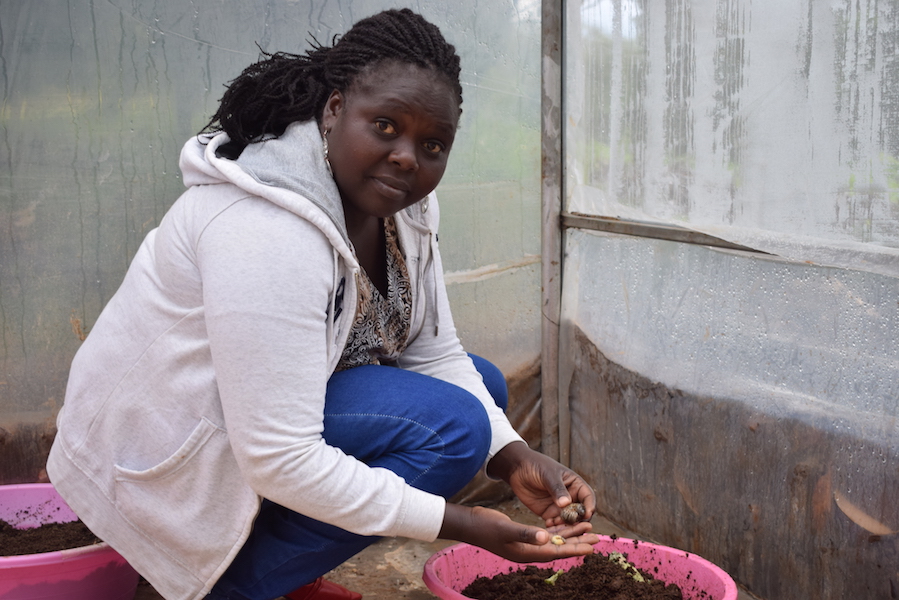 She notes that low awareness levels on the significance, and nutritional value of edible insects also prevent people from embracing them fully.
"But that is changing now. Through this project, people have experienced the benefits of the insects and their demand is on the rise. Consequently, we are empowering communities and encouraging them to begin rearing the edible insects for home consumption and income generation too," says Alice Yugi.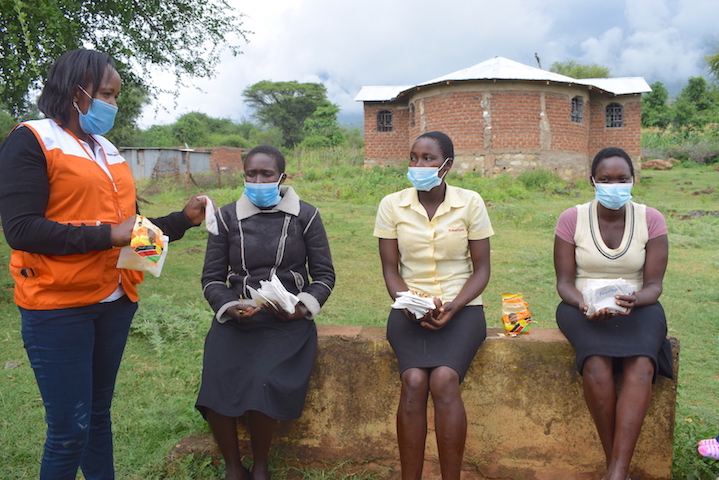 In a past study, the researcher provided over 120 nursery pupils with porridge made of millet, maize and crickets in Uasin Gishu County, Kenya.
Parents of the children noted that after taking the fortified porridge, the children developed smoother skins devoid of infections.
In addition, they became more playful due to increased energy levels. The children also stopped eating soil, which is often linked to iron deficiency.
Moreover, further tests conducted revealed that the gut of the children had higher levels of useful bacteria and an immense suppression of harmful ones that cause a myriad of childhood diseases.
Above all, the study showed that the porridge increased the overall nutrition status of the children, contributing to their proper development and enhanced well-being.