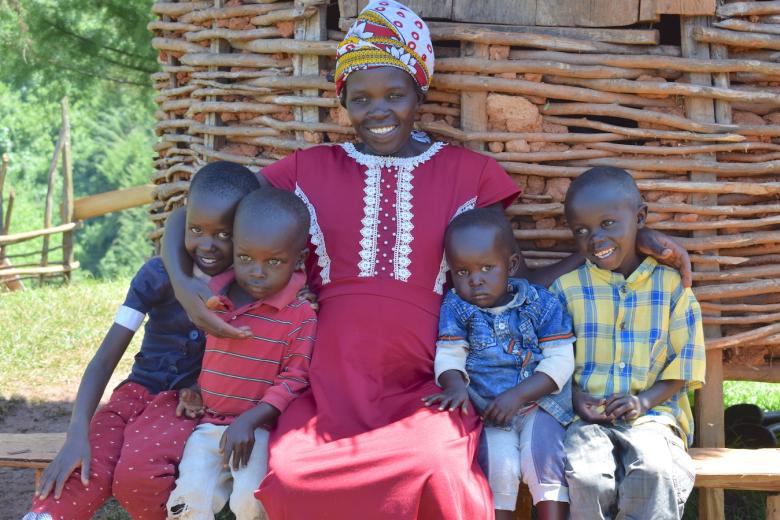 Navigating Pregnancy During The COVID-19 Pandemic
Wednesday, August 26, 2020
By Sarah Ooko, World Vision Senior Communications Officer, Kenya
Twenty-nine-year-old Janet, began the New Year, 2020, on a high note.
Upon discovering that she was expectant, Janet was keen on doing everything possible to ensure a healthy pregnancy and a good start to life for the unborn child.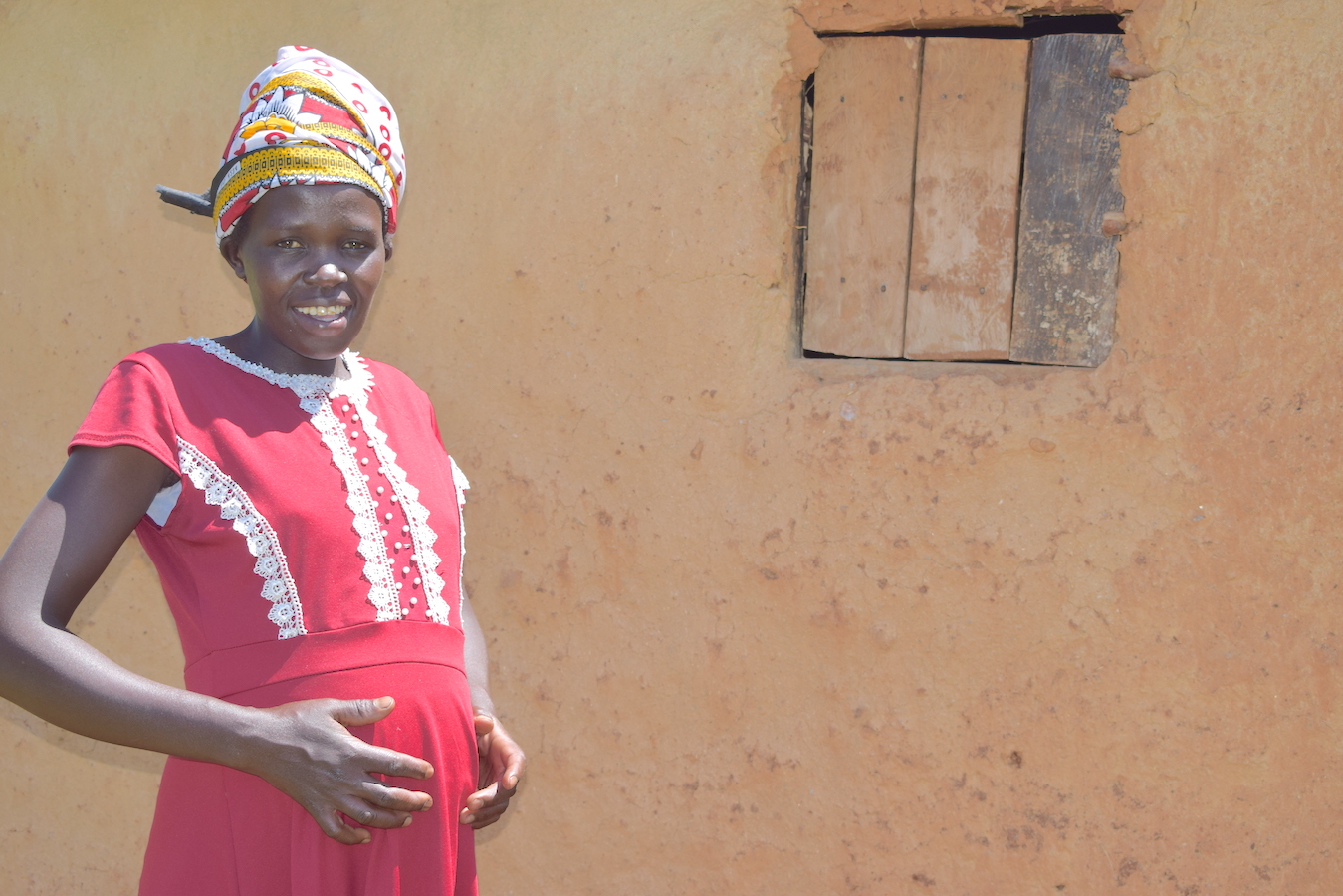 Everything seemed to be going on well until March 2020, when the first case of COVID-19 was reported in Kenya. The information 'paralysed' Janet with fear.
"We had been hearing in the news that the disease was killing people in countries outside Kenya. So when it came here, I panicked, knowing that we were all in danger," says Janet.
She adds: "And then they said that aside from the elderly, pregnant women face a high risk of being severely affected by the disease. This scared me, because I am expectant."
As a result, Janet stopped going to hospital for Antenatal Care Visits (ANC) or pregnancy check-ups. She dreaded stepping out of her house for fear that she would get infected immediately.
"Deep down, I was worried. I didn't know how long the situation would last, as each day, the numbers keep going up in Kenya," she states.
Janet was eventually saved from the misery by a Community Health Volunteer (CHV), trained on COVID-19 prevention through World Vision Kenya's ENRICH programme that is funded by Global Affairs Canada.
The volunteer reached out to her and enabled Janet to have an in-depth understanding of the disease.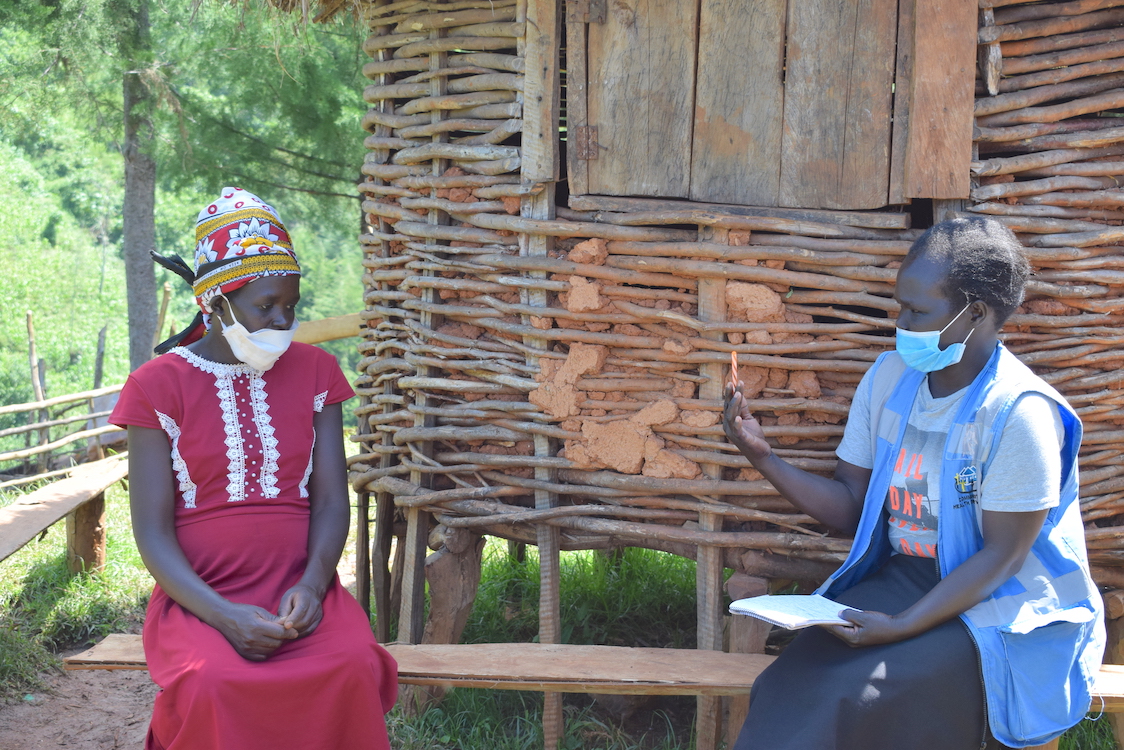 Janet notes that the information made her learn more about COVID-19, how it spreads, as well as how people can protect themselves from infection.
Thanks to the knowledge, Janet stopped viewing COVID-19 as a monster that she had no control of.
Instead, she felt empowered to deal with the challenge by following the recommended prevention strategies so as to protect herself, her unborn child and the entire family from the disease.
"The first thing I did was to put a tippy tap at the entrance of our home so we could wash our hands many times with soap and water. And no one can get into this compound without cleaning their hands first," she says.
For her and the unborn child to be safe, Janet notes that every member of her family needs to follow the prevention measures.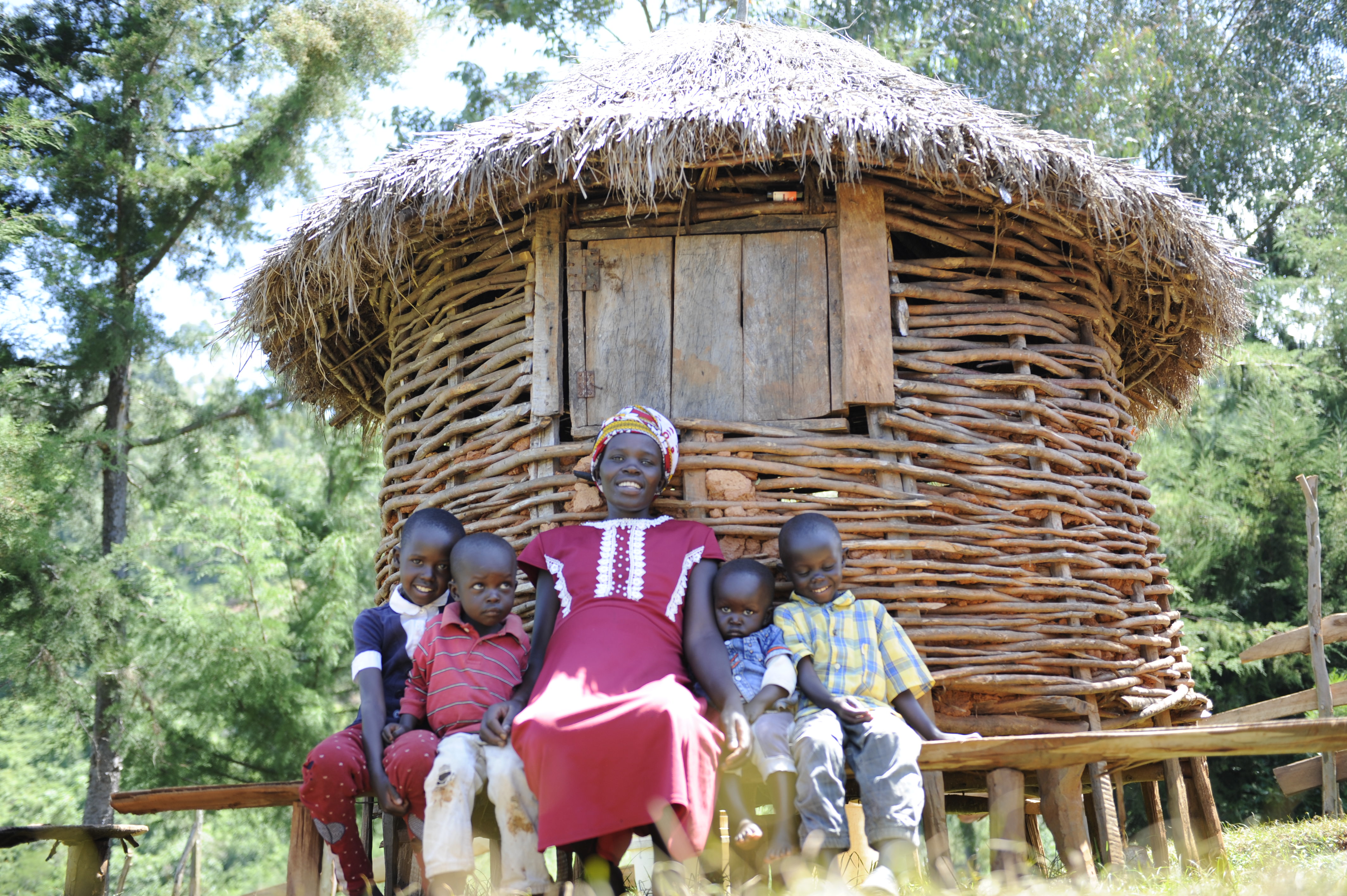 "We've talked as a family and agreed that everyone needs to be responsible because if one person gets infected, then all of us will get COVID-19," she says.
As such, the family mainly stays indoors and refrains from gatherings or unnecessary interaction with outsiders.
The children have learned to play within their compound and keep each other company with various games or household chores.
Through the support of the ENRICH programme, Janet and her husband established a kitchen garden which provides an adequate supply of fruits and vegetables for the family.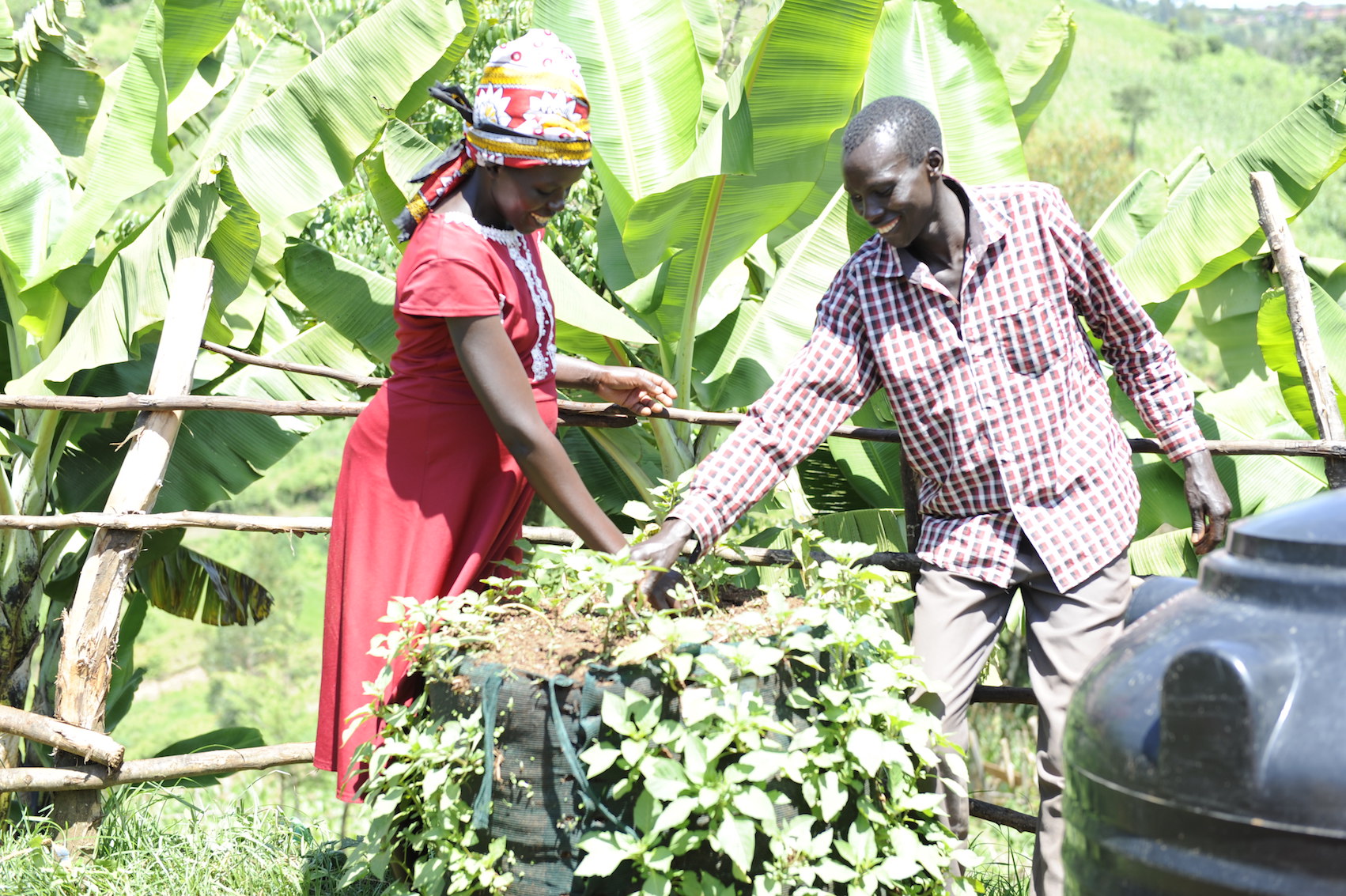 Aside from maize, which is Kenya's staple food, the family has also planted high iron-rich beans and orange-fleshed sweet potatoes that are rich in Vitamin A.
"These crops provide enough food for my family. So, I don't need to leave the house to buy food all the time. I am also getting a balanced diet with important nutrients like iron and Vitamin A which are good for pregnant women," says Janet.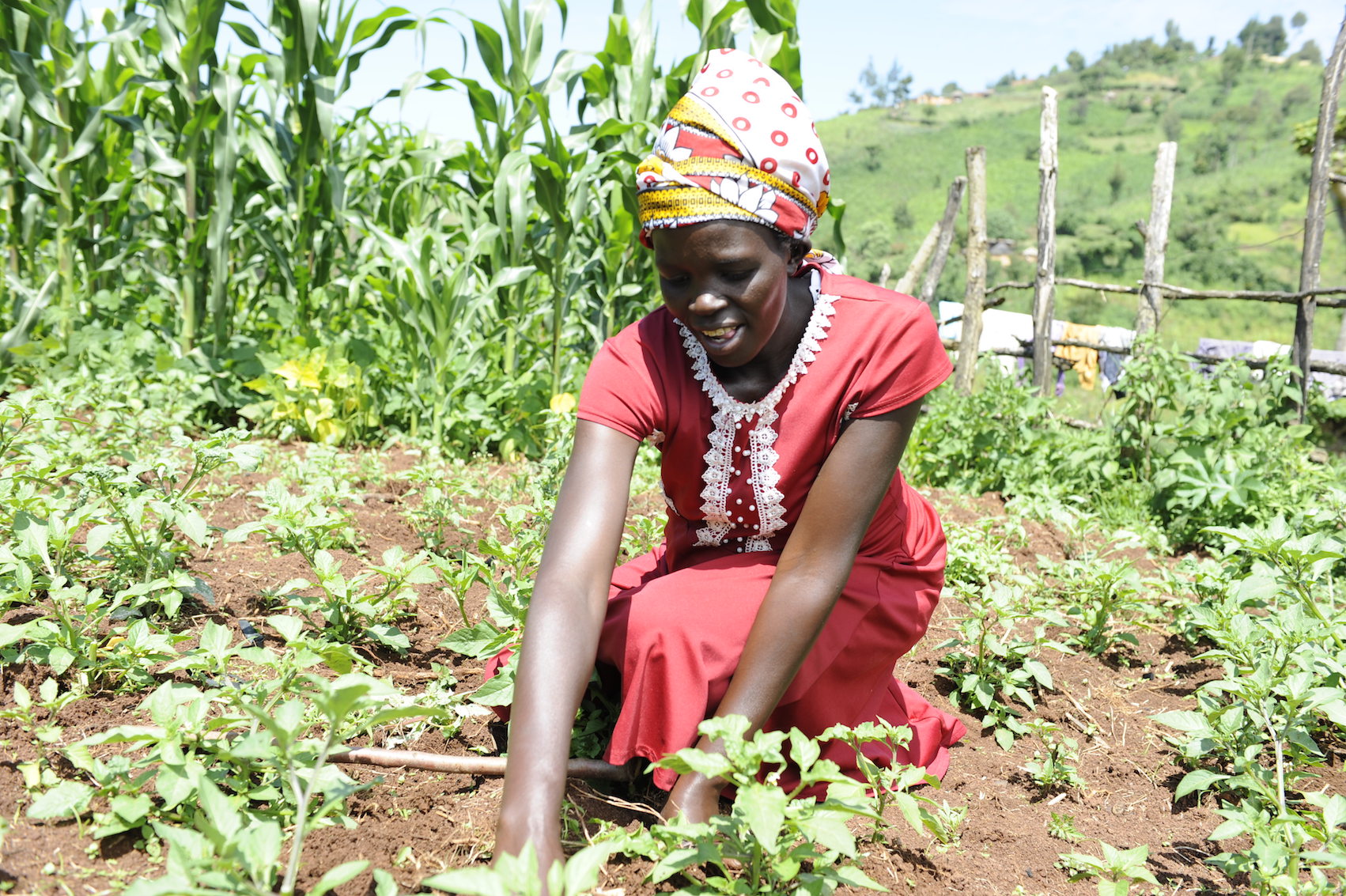 Aside from food, Janet notes that the agricultural produce from her farm has also enabled the family to generate income for other household expenses.
Thanks to the cash, she is able to meet transport expenses that make it possible for her to travel to hospital for pregnancy check-ups.
She had initially stopped going to hospital after the preliminary cases of COVID-19 were announced in Kenya.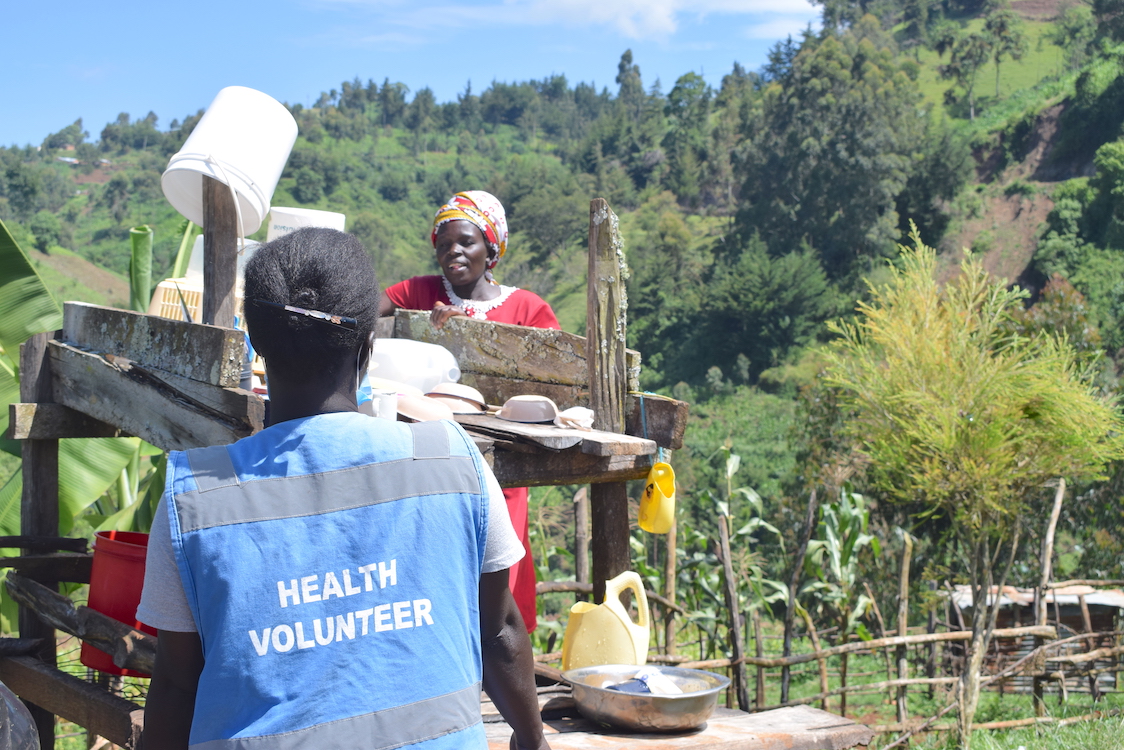 "But the Community Health Volunteer encouraged me to go. She said I had nothing to worry about, so long as I followed the protection measures like washing hands, social distancing and wearing masks while at the hospital," she says.
Janet notes that her husband's unwavering support has also emboldened her.
"He always accompanies me whenever I am going to the hospital. He also helps with the house chores and allows me to rest as much as I can whenever I feel like. He doesn't want anything to stress me. He just wants to see me happy all the time," she says.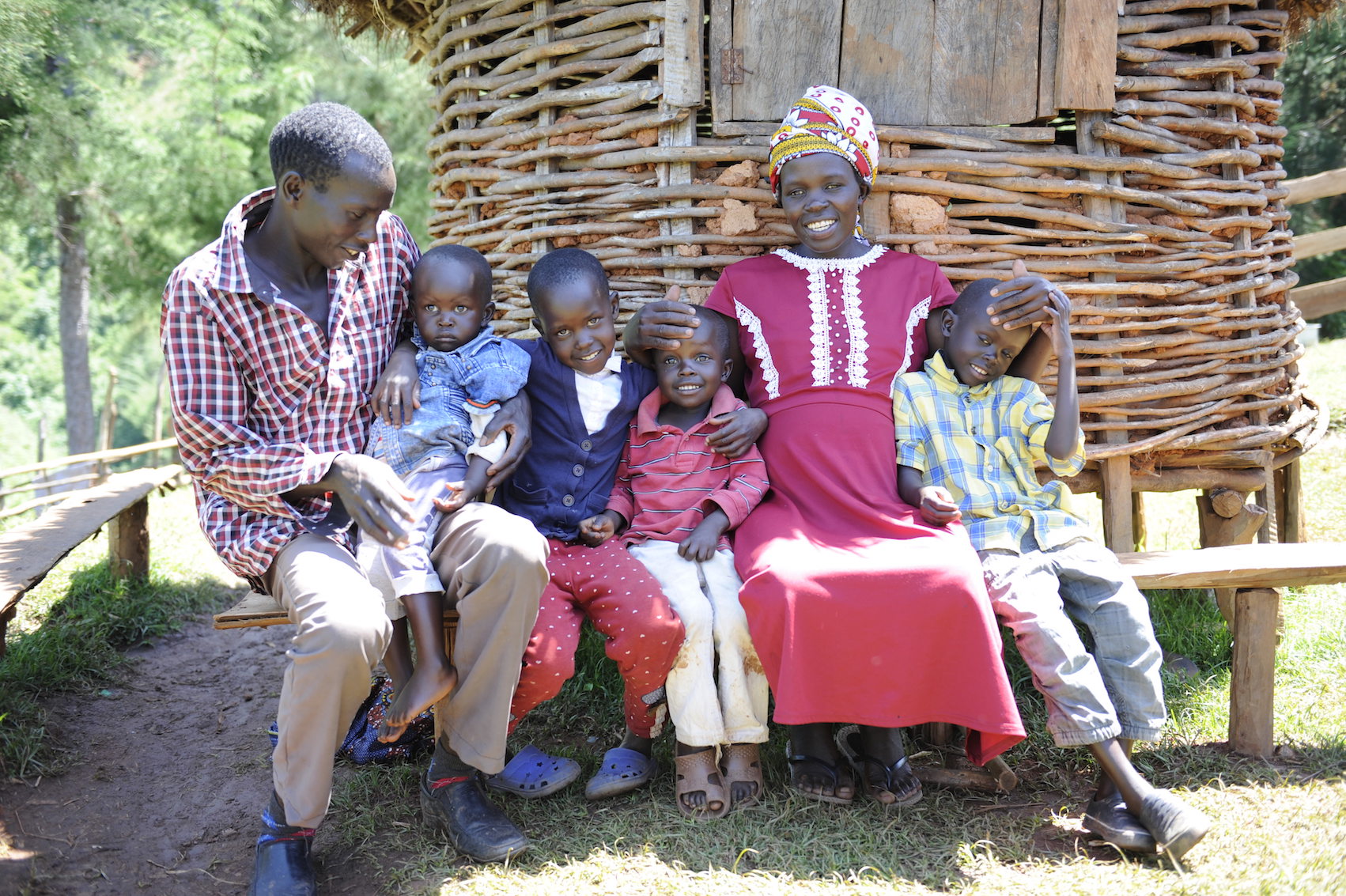 Janet's husband, Philemon, is able to be a strong pillar for his wife, thanks to the empowerment he received through participating in Men Care group sessions supported by World Vision Kenya's ENRICH programme in Elgeyo Marakwet County, Kenya.
The sessions enable men to discuss and learn about childcare, maternal and reproductive health matters.
It also helps them to understand the importance of being supportive husbands to their spouses and dedicated dads who are involved in their children's lives.
Aside from her husband, Janet also gets support from the women's group that she is part of.
"We're not able to meet face to face as we used to previously, but we still talk on phone and encourage each other to keep going," she says.
Due to the empowerment and strong support system, Janet is confident that she will sail through the pandemic and deliver a healthy baby.