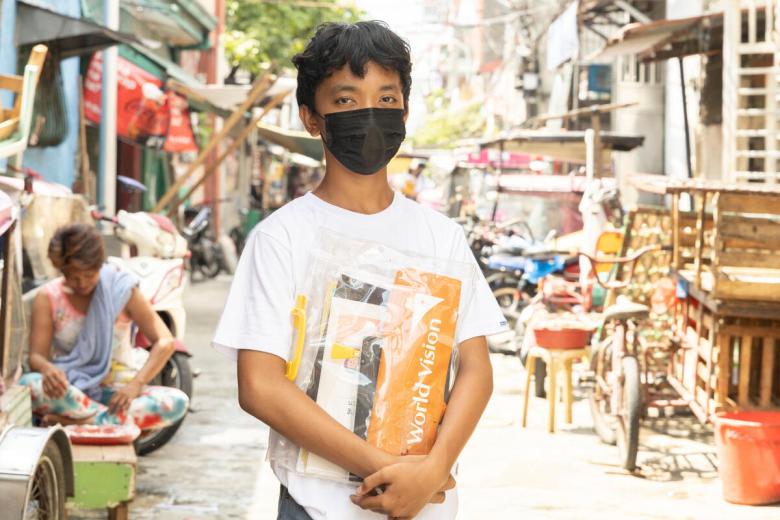 Jhayrus: The business-minded 13 year old in the Philippines
Friday, September 3, 2021
As pandemic restrictions ease slightly in the Philippines, children can be seen all around in this narrow street in Malabon City.
Thirteen-year-old Jhayrus lives with his parents and two younger siblings in a 50-square-foot windowless room that opens directly onto the street. A corner of the room is occupied by a bed. The remaining floor space is used for cooking, storage and sitting.  
"Our house is small,"Jhayrus says. "You may be wondering how we fit in," he says laughing as he ;shows us a make-shift bed occupying the top corner of the room, covered with a curtain. "Tadaaa! We have a hidden bedroom here."
"We climb up using these," he says, pointing at the plastic Orocan containers piled on top of each other.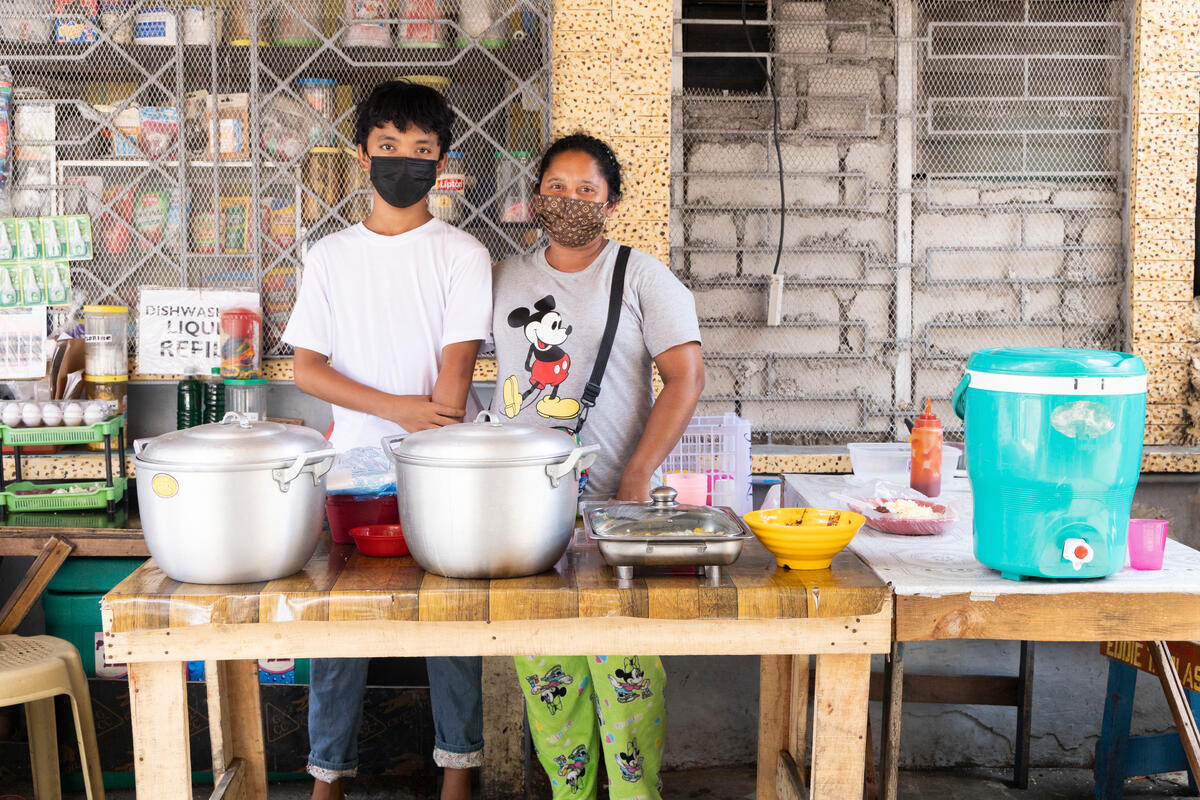 Jhayrus explains they are renting the house where they live. They pay Php 2,000 (US $40) a month excluding electricity. There's no toilet, nor piped water supply in the house.
His father, Rustan, is a tricycle driver. His mother, Julieta, runs a small food stall in front of their house. The combined incomes of Jhayrus' parents are mostly spent on their rent, leaving little budget for food and children's school needs.
Julieta explains that prior to the pandemic, she was a house helper earning Php 4,000 (US $80) a month. "But, when COVID-19 struck and lockdowns happened, I lost my job," she says.
As a World Vision supported child, Jhayrus receives school supplies annually. "Recently, I receive hygiene kits too," Jhayrus shares.
Julieta says the World Vision school items helps her save some money. "I don't need to think about where I have to get money to buy him school supplies. Sometimes, he shares his supplies to his siblings."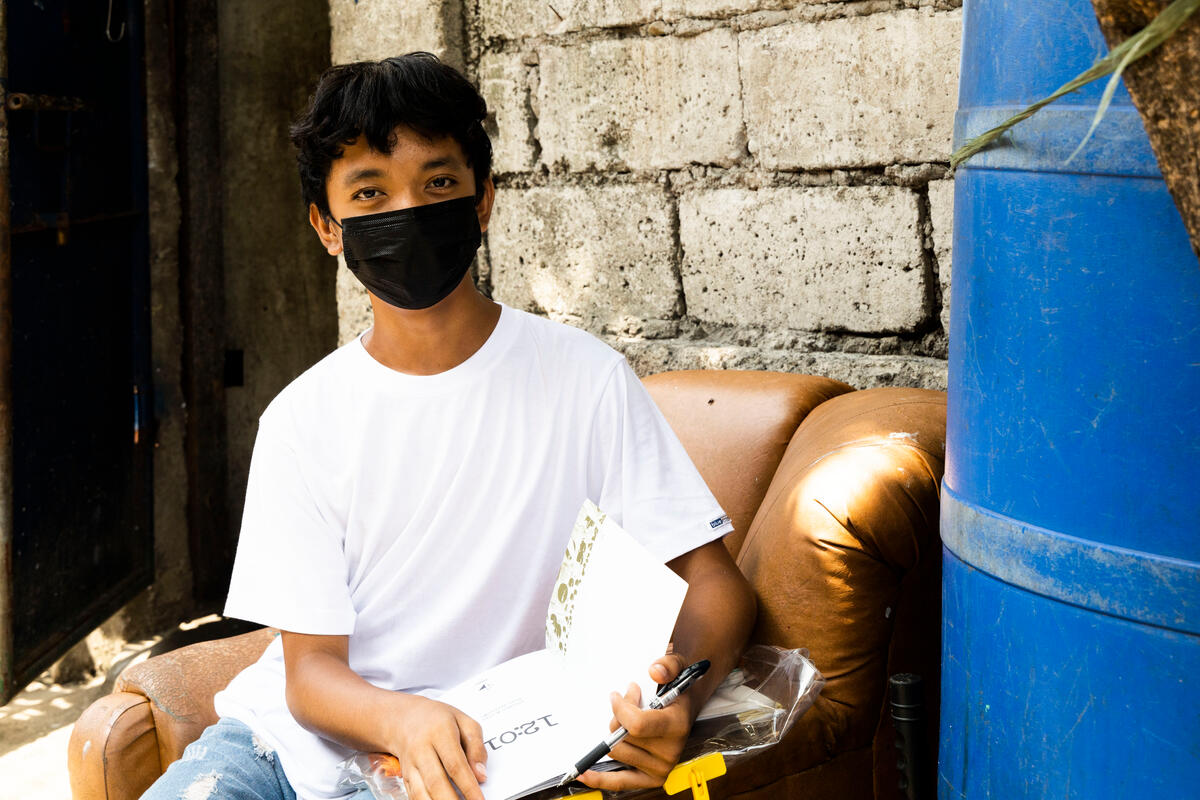 Jhayrus wants to become a businessman someday. "I want to help my parents have a better life," he adds. He's practicing his marketing skills by helping his mother with their food stall business.
"Being the eldest among my siblings, I rely on Jhayrus to help around the house, like looking after his siblings while his father and I are at work. He's a very reliable son," Julieta adds.
"I'll study hard to make my dream come true," Jhayrus says, looking at his mother.
By Lanelyn Carillo, Communications Specialist