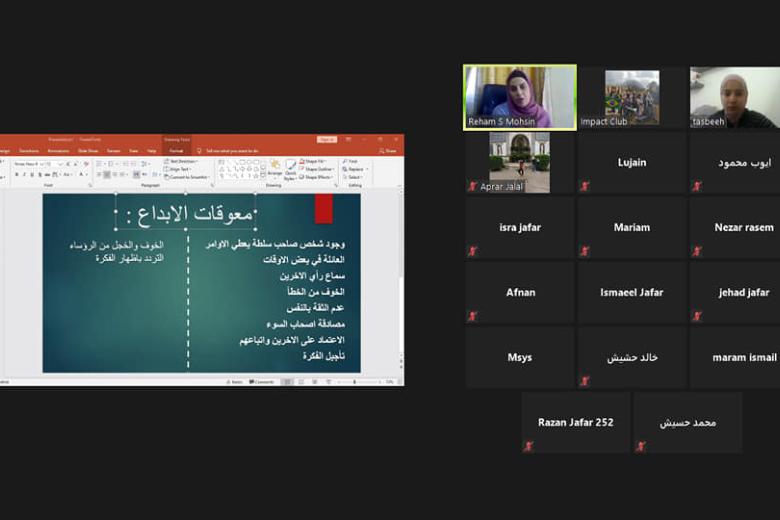 IMPACT Clubs Sustain Action During COVID-19 Emergency
Tuesday, May 12, 2020
For people working in development, they understand community change is a long process that requires a lot of patience and motivation, but when it comes to children and adolescents, promising impact quickly shows. IMPACT clubs of World Vision Jerusalem – West Bank – Gaza (JWG) provide a platform for adolescents to improve their goal orientation and efficiency towards community activism. The clubs encourage adolescent boys and girls to conduct initiatives that benefit their peers and others, and promote child rights and protection in their villages.

Today, the COVID-19 emergency is uncovering the various ways that World Vision JWG has been influencing the lives and attitudes of young people in the country through IMPACT project. Since the declaration of the emergency state in the West Bank, IMPACT club members in Central West Bank were able to continue meeting online and responding to the needs of their communities.

The IMPACT club members, guided by their leaders, were able to adapt to the new realities imposed by the emergency status, and moved the service-learning project online. By creating online groups and meeting regularly, they were able to discuss and brainstorm ideas about initiatives that help them serve their communities on one hand, and maintain the health standards and precautions necessary to prevent the spread of the virus.

In a TV interview, Marah, who is an IMPACT club leader from Nablus, explained the process that the club has followed to be able to operate under the emergency conditions: "At first, we faced various problems, but since everybody started using online applications, and since as a generation we are into technology, it was not difficult for us. We decided to try going online for our meetings and little by little we started to feel that the online meetings are like face to face ones."

While schools are paused, and universities are closed, the IMPACT club members thought of initiatives that maintain their connection with the community and help children stay cognitively active and mentally resilient. Since the beginning of March until this day, 252 IMPACT club members aged 12-18 conducted over 55 initiatives, serving over 8,000 children and about 5,000 adults.

The initiatives they conducted varied between reading competitions; producing awareness videos; English online courses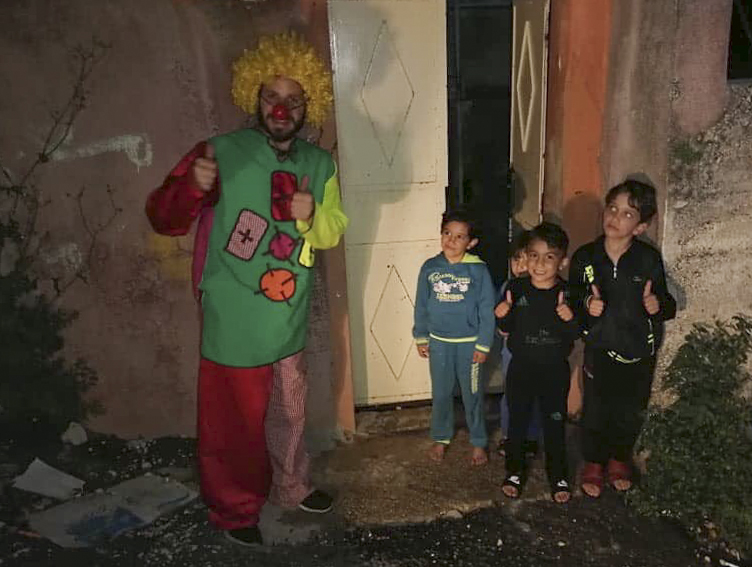 for adolescents; time management courses; personal development and innovation sessions; online workshops on children's online safety; online discussions with entrepreneurs and university professors to share their experiences and skills painting and photography competitions; daily trivia competitions with gifts for children; stress release activities by touring villages with clowns to entertain children in quarantine; and media campaigns that reached around 6,000 people.

What sparked the IMPACT club's response is the eagerness of the members to make a difference in their societies and use their time in a ways that benefit themselves and their peers. "I see the passion in the hearts of the club members. I see how they wanted to give their best during this pandemic, which encouraged me to work harder with them on ideas that they can implement while at home." Marah described.

Until the emergency state in the West Bank is over, IMPACT clubs in our areas of work will continue to meet and take action virtually. They will keep the hope alive that one day they will be able to return to operating normally.
Learn more about and/or support World Vision's global work to limit the spread of COVID-19 and support the children impacted by it on our COVID-19 Emergency Response Page.