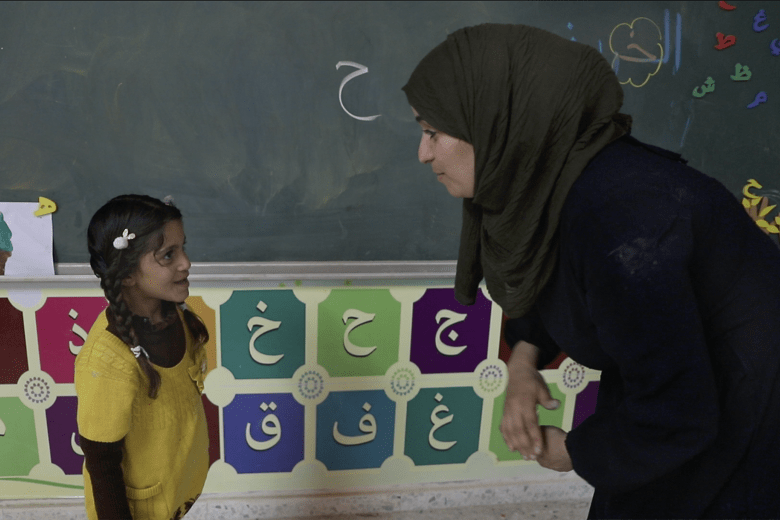 Overcoming Isolation: The Story of Serine
Friday, March 18, 2022
Five-year-old Serine is a different girl because of a project funded by an EU Humanitarian Aid grant. "My name is Serine," she says in an excited voice. "I'm 5 years old and I'm a good student. I want to become a teacher when I grow up."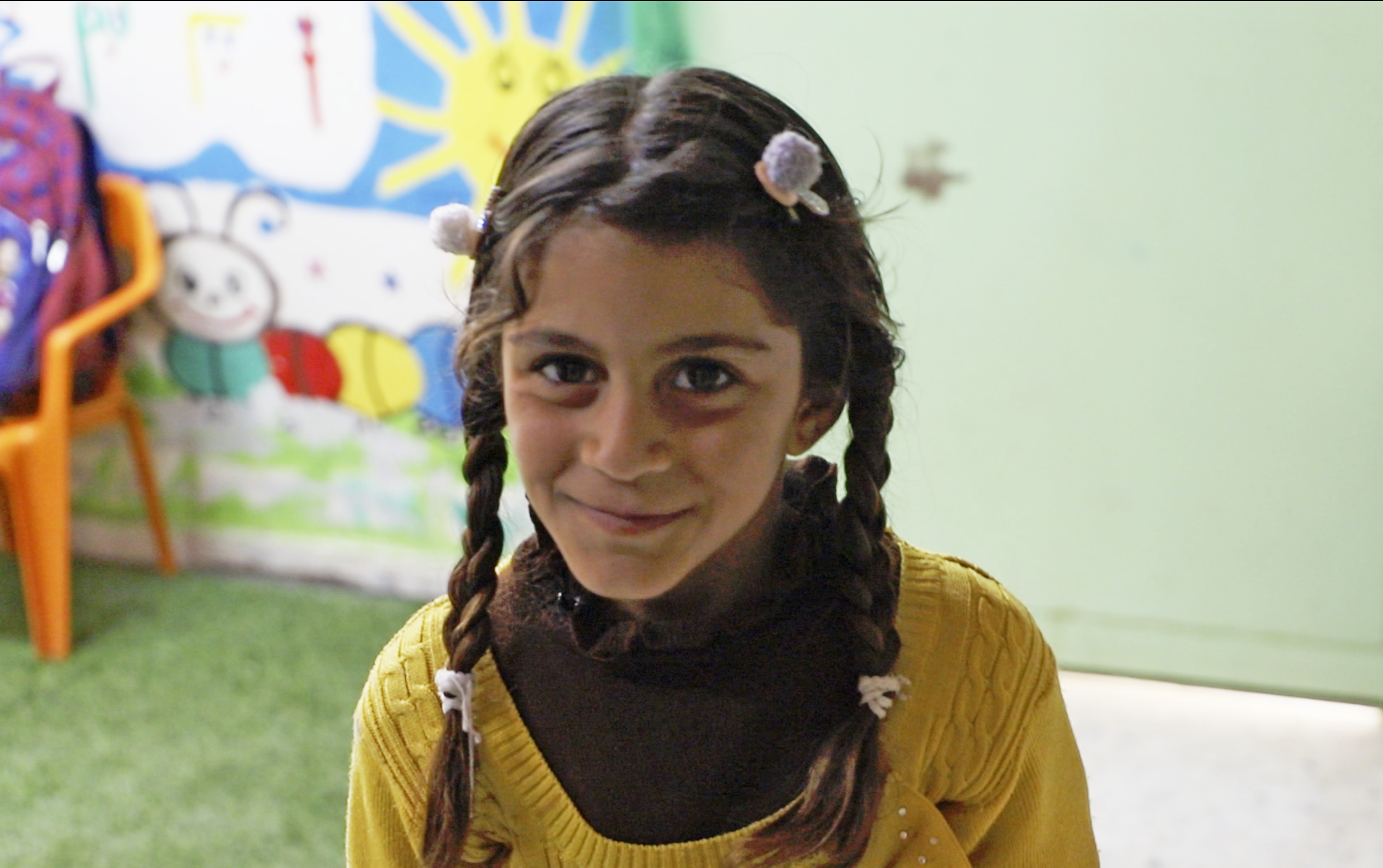 Serine, a kindergartener in a village south of the West Bank, was a completely different person a year ago. Her teacher says that during her first few days at the kindergarten, Serine was very shy. It prevented her from interacting with other children in class and having fun. She used to be too shy to participate in the class activities.

"As her teacher, I tried to talk to Serine, support her, and help her work on reducing the fear and the challenge of interacting with other children," says her kindergarten teacher, Aya,"but none of that worked. On the contrary, her condition became worse and she started missing school because she could not connect with other children."

Aya participated in World Vision's Social Emotional Learning (SEL) sessions and staff care activities that aim to support teachers' well-being. The trainings and activities equipped Aya with knowledge and skills to support children during conflict and crisis, raise their confidence and self-esteem, and at the same time, enhanced her skills as a teacher. The sessions included group activities for teachers using music, art, and sports therapy, which teachers can use to release their own stress and implement these methodologies with their students as well. These SEL trainings came as part of the 'SAFE' project, funded by the EU Humanitarian Aid and implemented by World Vision and War Child.

"This training changed my perspective," says Aya. "I applied all the knowledge and skills I gained through the training on my student Serine. I started to encourage her to participate and interact with other children using different methodologies. I also encouraged her to play interactive games, such as the leadership game, and to use creative ways to confidently introduce herself in class."

Since then, Serine has become involved in class and more connected with her classmates. She slowly started to speak with and play with other children and be comfortable around other people. She also learned to introduce herself with confidence and has shared this skill with other children. And someday, perhaps, she will become a teacher, just like Aya.
Background:

Through its interventions, in collaboration with its donors and partners, World Vision tries to contribute to improve access to safe, quality, equitable, nurturing, and protective education opportunities for vulnerable boys and girls in the occupied Palestinian territory. Through its 'Safe access to schools and psycho-social support services in West Bank (Areas C and H2)' project, funded by the EU Humanitarian Aid, World Vision works with 12,773 children and 887 education staff at 50 governmental schools located in Area C and H2 in Hebron. In this project, World Vision trains education staff on psychosocial support and social-emotional learning skills.