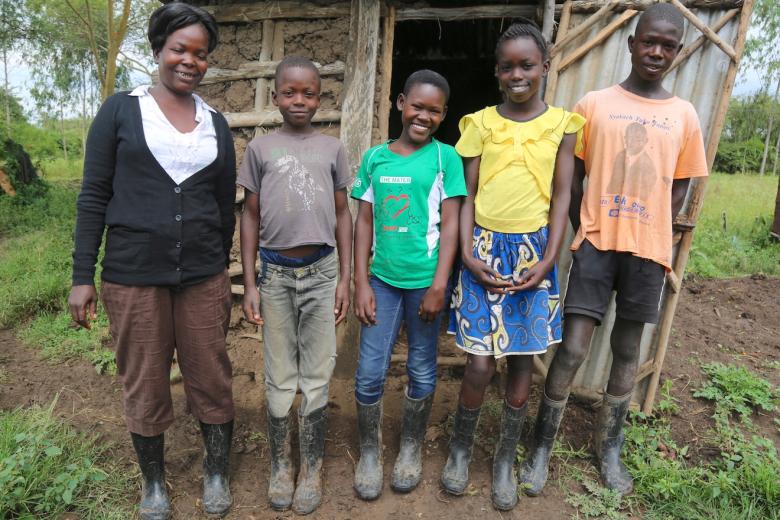 Cash Transfer Brings Joy to Family Affected by Floods
Thursday, February 25, 2021
By Irene Sinoya, Communications Specialist, World Vision Kenya
39-year-old Eunice and her children are among the families that were affected by floods after a long season of heavy rains at Nyakach, in Homabay County, Kenya.
According to Eunice, it was the worst moment in her life since her house was destroyed and some valuables were swept away.
She spent several nights outside with her children, as they had no access to shelter. They were exposed to the cold because they had no sweaters and footwear to keep them warm.
"As a mother, seeing my children shiver in the cold left me hopeless. I did not have any money to buy them shoes, clothes and toiletries. Their books were also destroyed by water and there was nothing I could do to change the situation," says Eunice .
Being a farmer, Eunice also lost some of her goats, which she solely depended on for survival.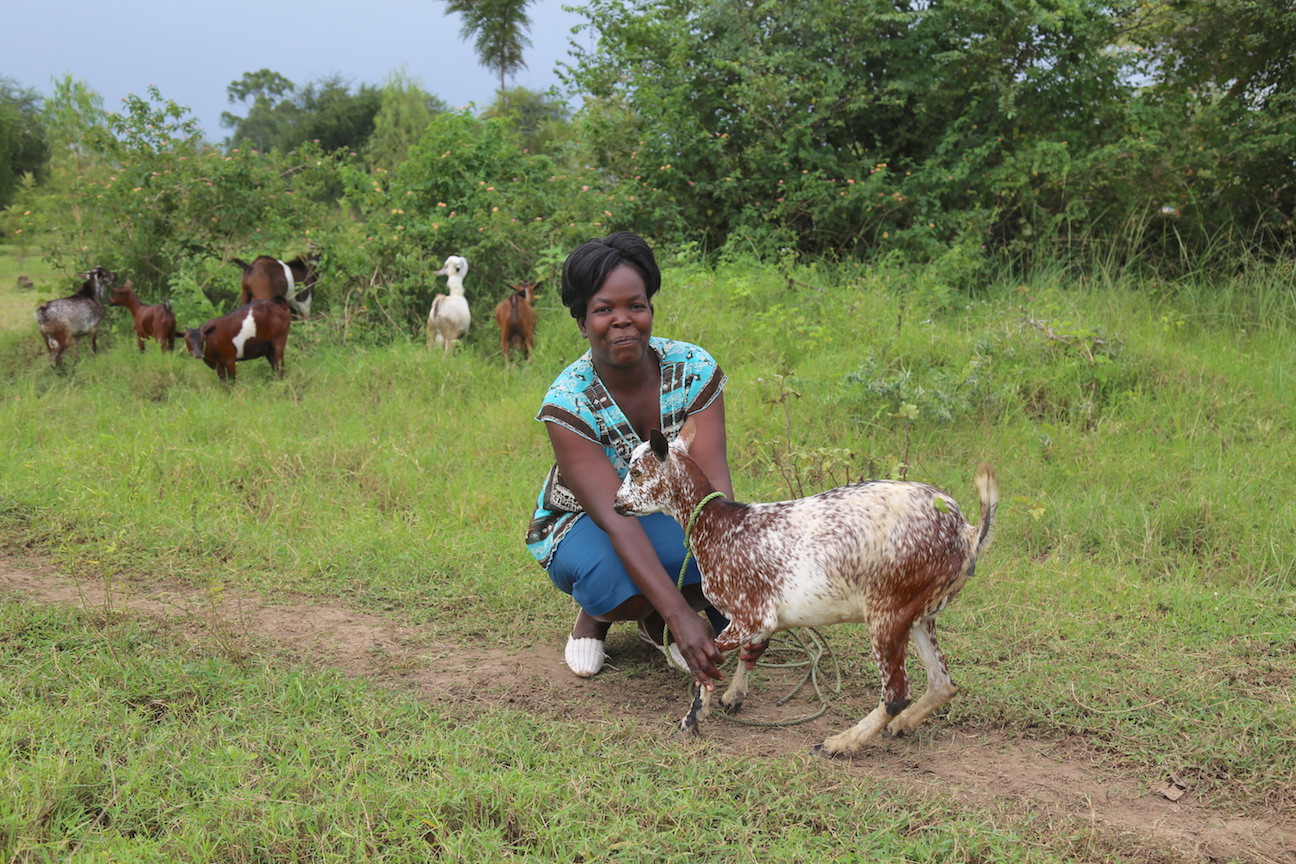 "Goats are my only source of income. I sell them to pay school fees for my children and also buy food for my family. I have already lost four of them and am worried because if the floods persist, more goats will die. I will not be in position to repair my house," she adds.
To lessen the burden of families affected by floods, World Vision through its cash transfer programme, gave each family KSh.6000 ($60).
Eunice was among the recipients of the assistance. She used the money to buy blankets, sweaters and gumboots for her children.
She also bought a goat with the money, which she says will be a reminder of World Vision's intervention.
Her 17-year-old son Dickens, who looks after the goats, is happy that the gumboots will rescue him from cold and protect his feet from minor injuries like cuts.
"The field where our goats graze are swampy and full of thorns. Initially, my feet would hurt from walking barefooted. I was also exposed to too much cold. Now with gumboots, I am able to keep myself warm. I rarely catch cold these days", he happily says.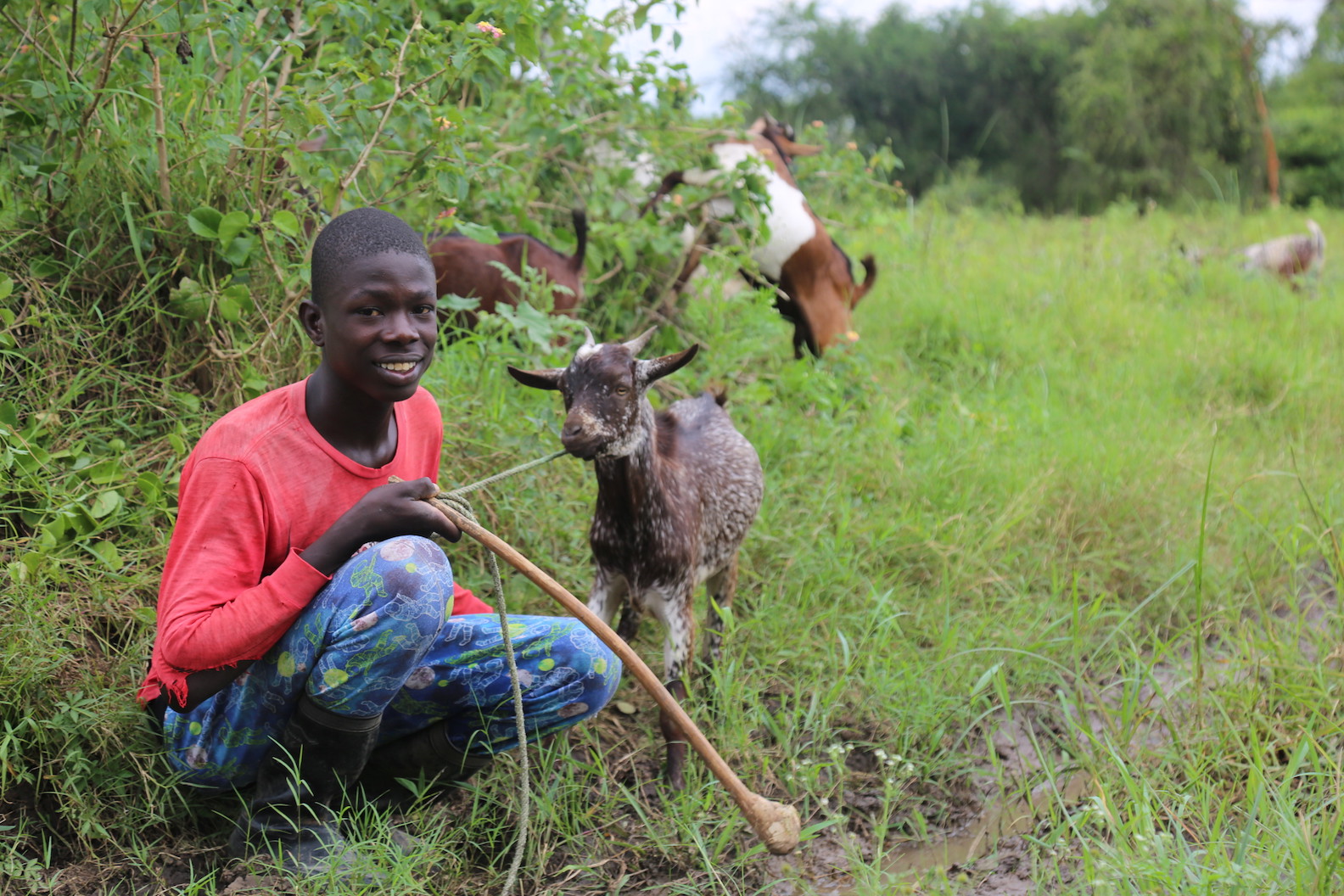 Thanks to World Vision's unconditional cash transfer project, which helped to increase the families' ability to access food and other household items, things are now better for Eunice and her children.
 The unconditional cash transfer intervention, implemented by World Vision, aims at cushioning vulnerable children and their families from the adverse impacts of the disasters.
It's advantage is that beneficiaries have the freedom to spend aid money on what is best for them, depending on the needs of their families.