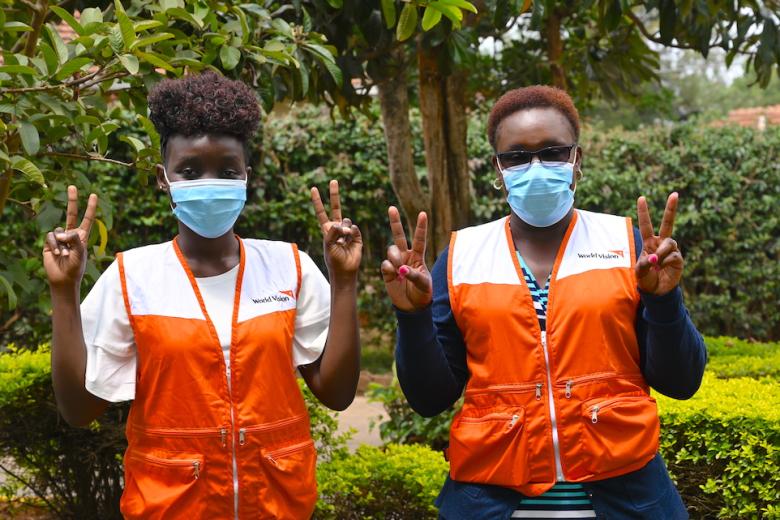 COVID-19 Vaccines give us renewed hope and commitment to continue changing lives
Saturday, September 25, 2021
By Lilian Dodzo, National Director, World Vision Kenya
The COVID-19 pandemic has been with us for more than a year. The disease has no doubt disrupted our lives, forcing people all over the world to readjust their way of doing things so as to survive in the 'new normal.'
Just as in most parts of the world, World Vision Kenya employees have had to keep hope alive and devise new ways of working so as to continue serving and improving the well-being of vulnerable children in Kenya.
In spite of this, everyone has been concerned about their health, safety and well-being as the Coronavirus disease cases continue to spike in different areas across the country.
Despite their perseverance and adherence to the COVID-19 prevention guidelines, some employees have contracted COVID-19, some have lost loved ones, and some have had to deal with the inherent fear of contracting the disease or exposing their loved ones to infection, since the nature of our field work entails a lot of interactions with communities all over the country.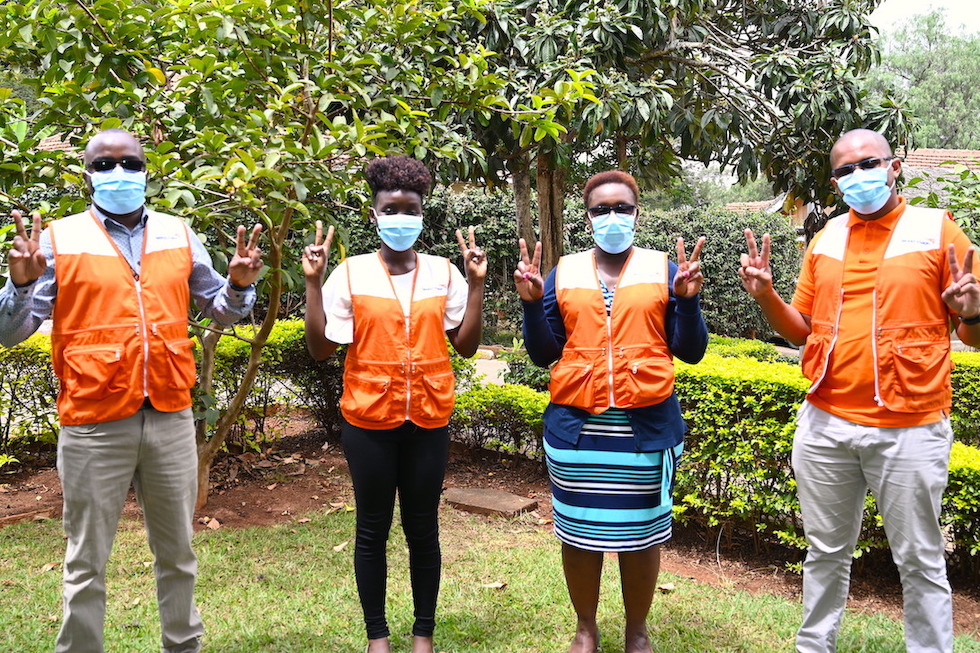 We are therefore glad that the COVID-19 vaccines are now increasingly becoming available to essential service workers like us, as well as other Kenyans, thanks to the concerted efforts of the government through the COVID-19 Vaccines Global Access (COVAX) facility.
More and more people now have the opportunity to be vaccinated and reduce their chances of infection or getting severe COVID-19 that would have adverse impacts on their health.
This opportunity is one that we do not take for granted and we continue to thank God for helping the world to continually come up with life-saving interventions that will go a long way in ending this pandemic.
Each day, it is always heart-breaking to switch on the television and hear about newly diagnosed cases as well as the numerous deaths caused by the disease as the country battles a deadly third wave caused by the Delta variant.
We are hopeful that the increased access to vaccines – as well as adherence to other COVID-19 prevention measures (such as mask wearing, social distancing and washing hands with soap and water) - will contribute immensely to saving lives and helping us overcome this pandemic
Aside from giving our best to keep changing lives in the country, World Vision will therefore continue to go further to advocate for equitable access to vaccines, especially for the most vulnerable communities that we serve in Kenya.
In the meantime, let us also remember that accessing the vaccines comes with a great sense of gratitude and responsibility. We need to use our vaccination experience to fight vaccine hesitancy and misinformation among individuals that we interact with, so as to encourage the uptake of COVID-19 vaccines. As they say, no one is safe until all of us are safe!