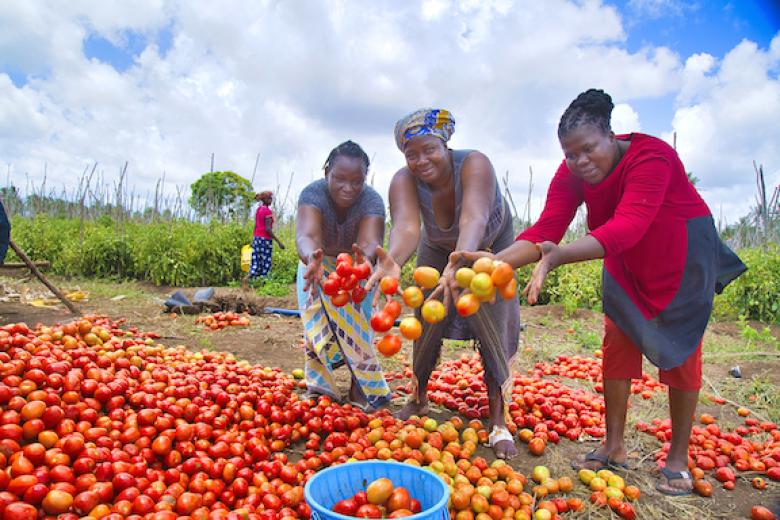 Drip Irrigation enhances food security for communities amidst the drought in Kenya
Friday, September 10, 2021
By Martin Muluka, World Vision Emergency Communications Specialist, Kenya
The mood in Karimboni Village is buoyant, upbeat and celebratory despite the chronic drought in Kilifi County, Kenya.
Twenty-seven-year-old Nema, a resident, is all smiles as she picks, sorts and packs tomatoes for customers at her farm.
For many years, most families in the area used to rely solely on rain fed agriculture for food and income.This made them vulnerable to the adverse effects of climate change such as droughts, coupled with insufficient food, which have been increasingly affecting communities in Kilifi over the past two years.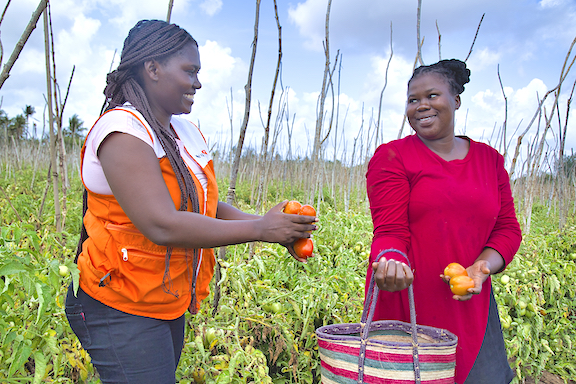 To address this challenge, World Vision supported the community to drill wells, access drip irrigation kits and learn about good agricultural practices.
This was done through the organisation's Kenya Integrated Emergency Response Project (KIERP) that is funded by the USAID's Bureau for Humanitarian Assistance.
The wells have made it possible for residents to have sustainable water supply for their crops even when rainfall quantities are insufficient.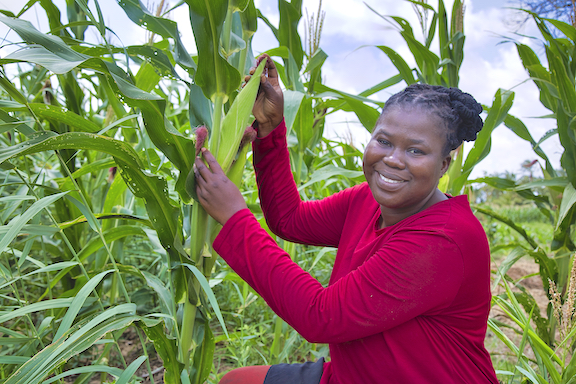 "The wells and irrigation kits have made a big difference in our lives. Before we began using them, World Vision first trained us on the importance of drip irrigation and how to do it," says Nema.
Under its Livelihoods and Resilience programme, the organisation went further to train over 500 farmers from 25 groups on climate-smart agricultural techniques, good agronomic practices, pre-and post-harvest management, as well as the importance of financial savings in agricultural production.
From their financial savings, Nema together with other members of her Savings for Transformation (S4T) group - known as Tupendane - supplemented the support given by World Vision and carried out soil tests to identify suitable seeds for a wide array of crops that would be ideal for their environment.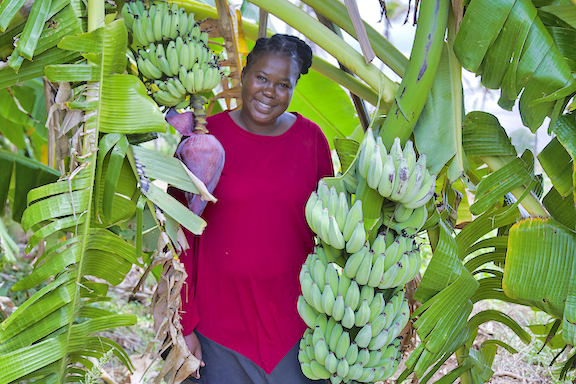 Guided by the results of the soil tests, most farmers decided to venture into farming tomatoes, capsicum, cucumbers, maize, bananas, okra and an assortment of other vegetables.
Nema notes that the bumper harvest received this year, amidst the drought, is a testimony of the success of the project in building the resilience of communities against the adverse effects of drought.
"We have harvested more than 100 crates of tomatoes in the Tupendane farm that we cultivate with my S4T group members. Through the sales, we have enough money to provide for our children and to purchase seeds, farm inputs and spare parts for machinery required in the next farming season," says Nema.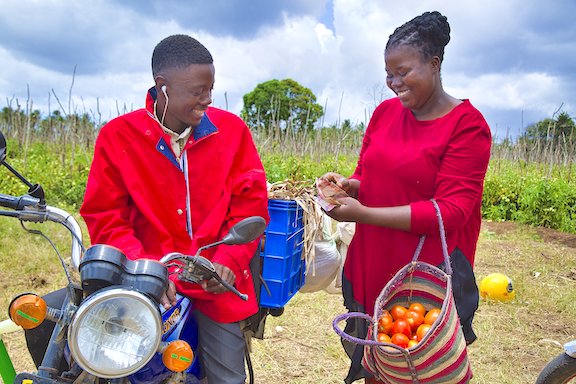 She adds: "This harvest has helped me financially because I have increased my financial savings. I am now able to save about KSh.1000 per week, while before, I could only afford to save KSh.500. Apart from the irrigation kits, I can say that identifying the right seeds and carrying out soil tests enabled us to have a good harvest."
Nema notes that managing the bumper harvest they got this year would have been difficult without the training and marketing support from World Vision.
"Life is much better for me individually, as well as other members of our group because we are able to sort out our financial problems from this farm. Our children are also healthy and happy. They learn without difficulties as we have enough money to meet their education needs."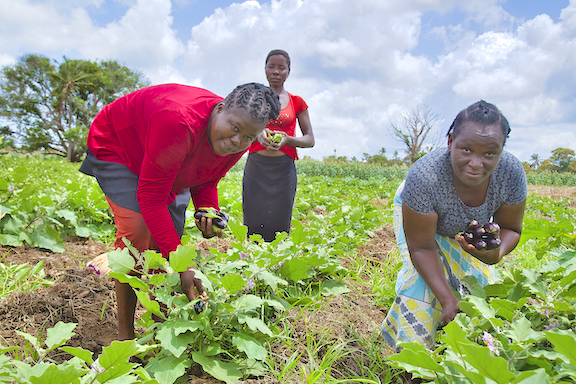 The Tupendane farm is now a demonstration centre. The group leaders are part of the 30 'Trainer-of-Trainers' whose capacity was built by World Vision. They are now cascading the training to other farmers so as to enhance food security for all households in their village.
"We are happy that this farm is able to provide food that meets the nutrition needs of children in this community. Most importantly, it provides income to members, which they use to meet their financial needs," says Fidelia, a Livelihoods and Resilience Specialist for World Vision in Kilifi, Kenya.
Photo Gallery Below: More photos showing success of World Vision's intervention.