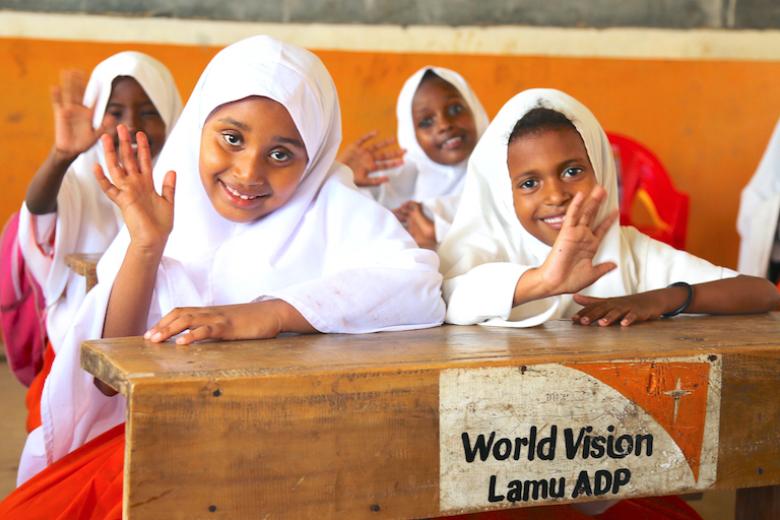 Education protects children from violent activities in Lamu
Friday, May 19, 2023
By Martin Muluka, Emergency Communications Specialist, World Vision Kenya
Six-year-old Ayan has just completed her English lesson class. She settles down on a comfortable chair in a newly constructed classroom, adorned with colourful wall hangings, which was constructed through the support of World Vision in Lamu County, Kenya.
Gone are the days when she, and her fellow pupils had to endure learning sessions under a tree, at the mercy of the weather, as they lacked classrooms.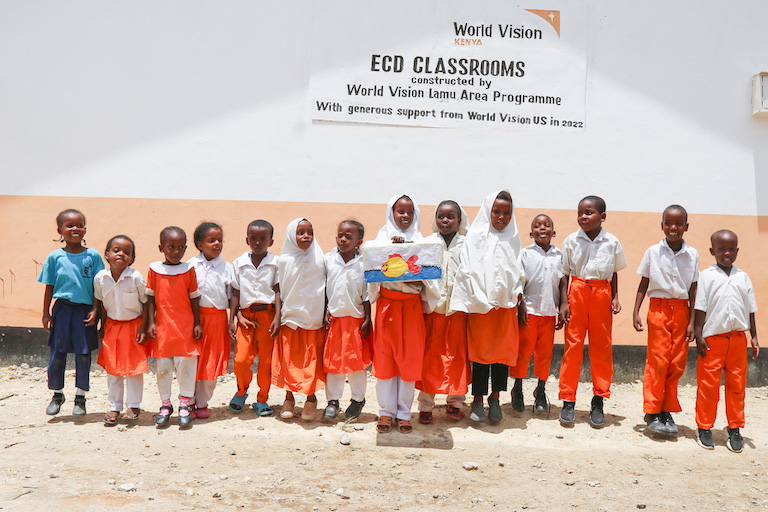 "I like this new classroom because of its colours and the beautiful wall hangings. I also have a chair and a table for writing. Thanks to the chair, my uniform always stays clean," says Ayan with a big smile covering her face.
Her teacher, Iftisam, emphasises the significance of the classroom environment in the social, emotional, and instructional development of young learners.
With the improved infrastructure, students are now more motivated and dedicated to their learning activities.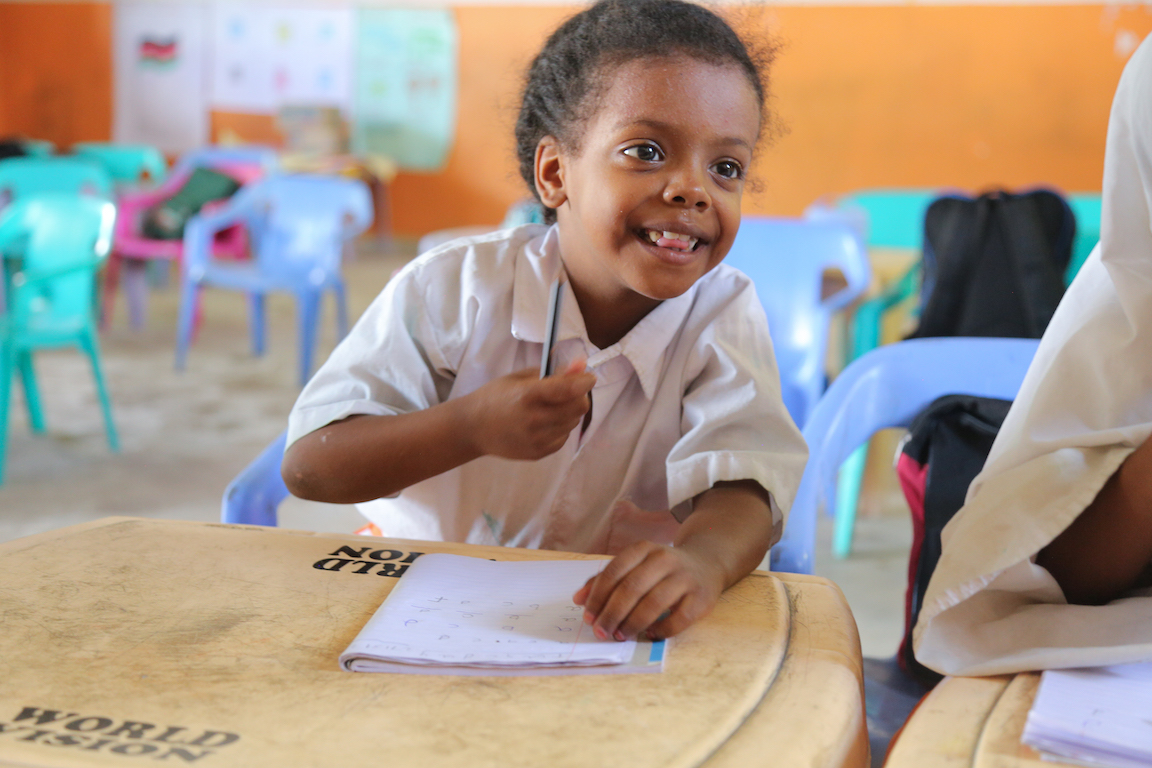 "The classroom environment has changed for the best as it has motivated the pupils to work hard. They are now putting in more effort into learning activities. Before World Vision built these classes, we used to share the room with children from other grade levels. It was not unusual to conduct classes under a tree. This had a lot of challenges like pupils getting distracted, books being blown away by the wind, and increased cases of absenteeism because of common colds," he says.
Amina, a parent and board member of the school highlights how the enhancement of education infrastructure at the school has reduced dropout rates and increased the number of pupils successfully completing their education.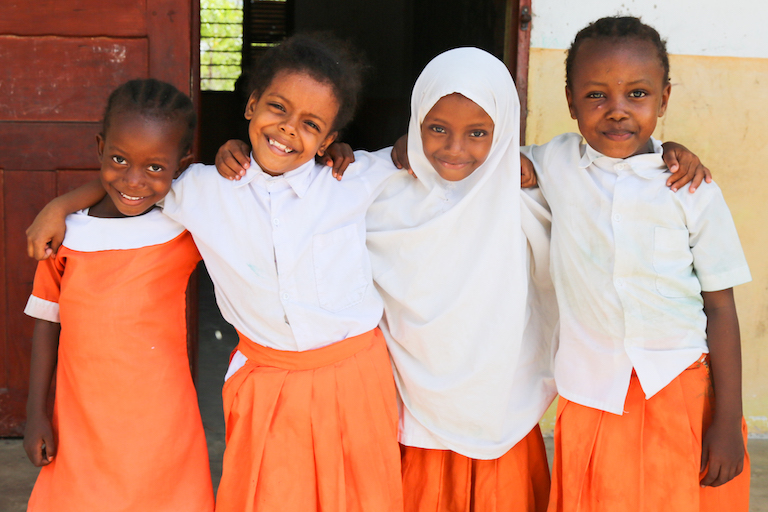 "We are grateful to World Vision for building these classrooms. As a result of investing in the infrastructure, we had a record number of pupils joining national secondary schools with high performance levels. Our school mean grade was, for the first time, higher than the national average in most of the subjects," she says.
This improved performance has brought the parents together, fostering discussions on positive parenting during their meetings. If a child fails to go to school, parents now proactively investigate the underlying reasons for their absence.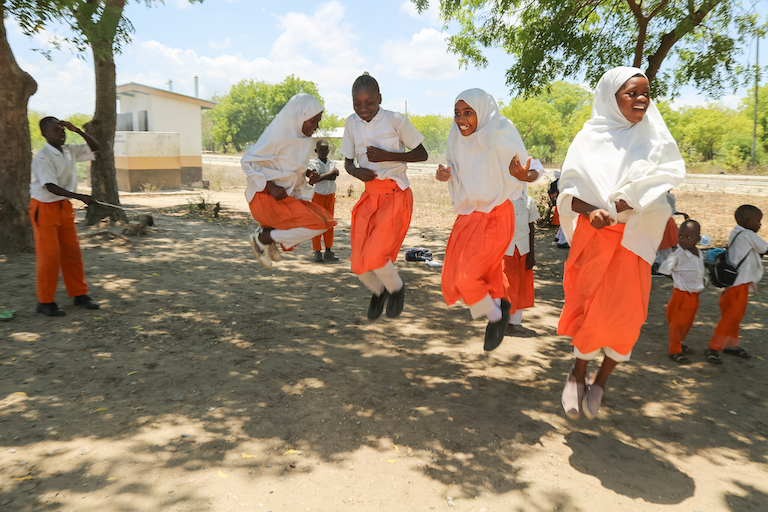 These efforts have become even more critical in Lamu County, as it faces security challenges from violent extremist terror groups, due to its proximity to Somalia.
The Boni Forest in Lamu serves as a hiding place for militants, who frequently engage in ambushes against security forces. According to the Trends of Violent Extremist Attacks and Arrests in Kenya Report (January -December 2022), Lamu had the highest number of reported terror-related fatalities in the country, with civilians being the majority of the victims.
The local chief, Burji, acknowledges the significant role of education in countering militia attacks in the area.
According to him, education improves literacy levels in children. This reduces their vulnerability to radicalisation attempts that predispose them to terror-related activities.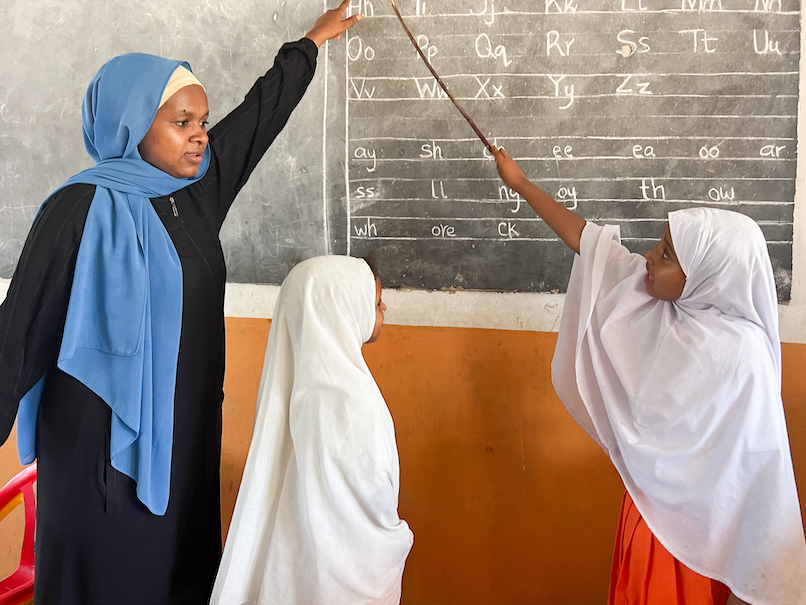 "With more schools in the area, children get the opportunity to be educated. This increases their chances of being employed or starting their own business ventures after they complete their studies, instead of relying on income generated through violent activities," Burji says.
He adds that the availability of sufficient schools in Lamu will go a long way in ensuring that children stay safe in an enclosed environment instead of idling throughout the day which increases their risk of engaging in harmful activities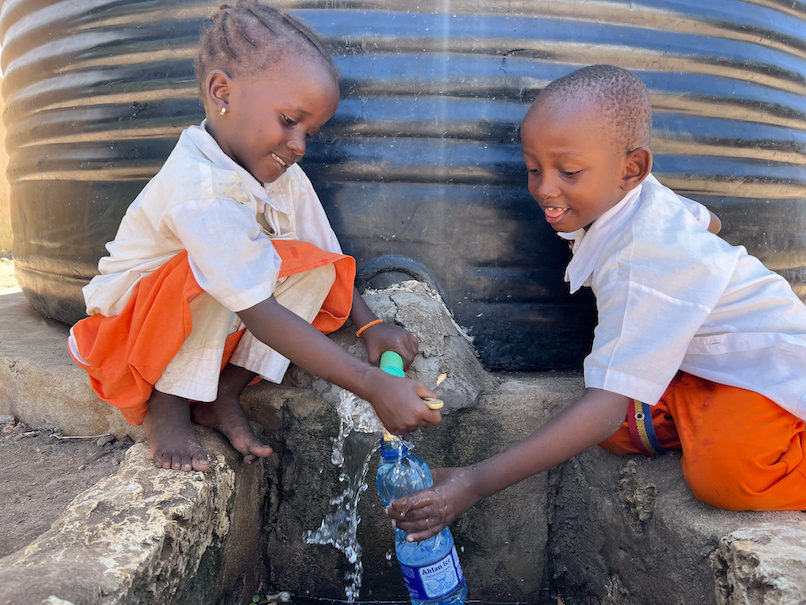 " It fills my heart with joy to see happy children with not only bright faces but bright futures. Before the construction of this new school, the only one that children could attend was in Mokowe, which is ten kilometres away. The community approached World Vision, and in partnership with the government, we built seven classrooms. The county government added one more, then an additional one was constructed through the constituency development fund," states Burji.
He notes that the school serves as a unifying force in the community, enhancing security in the area. Parents have set aside religious and cultural differences that previously harmed children, and instead decided to focus on child protection.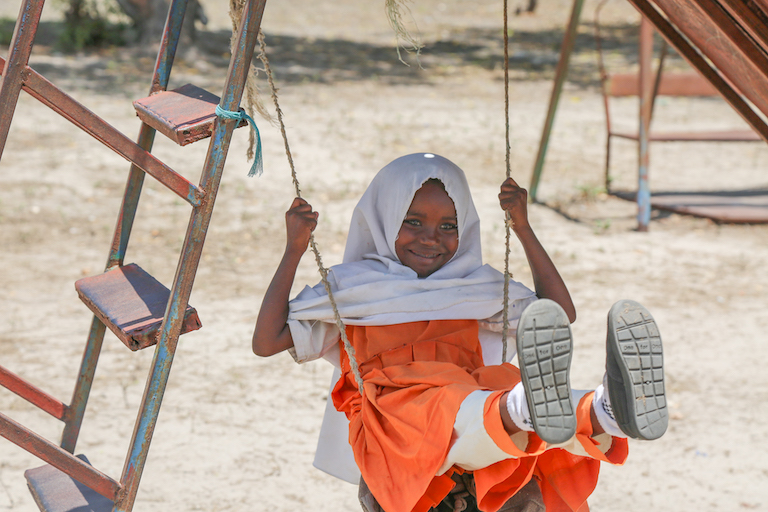 Rafael Kimutai, the World Vision manager in Lamu, attributes the project's success to the organisation's acceptance in the community.
"The community feels free to approach us, and through a participatory approach, we address their concerns boldly but with humility. We can see that enhanced access to quality education for children is proving to be an effective alternative to counter extremist related activities or violent attacks in this area.