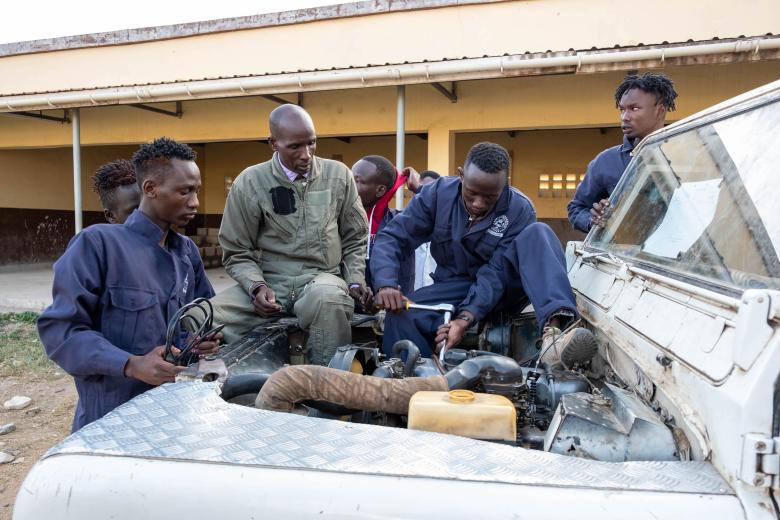 Empowering Morans to End FGM in Samburu County
Wednesday, November 15, 2023
By David Mbugua, Impact & Communications Specialist, World Vision Kenya
Ending Female Genital Mutilation (FGM) requires addressing the root causes of the vice. In Samburu County, morans (young unmarried men) are some of the greatest supporters of FGM. They don't marry uncut girls and thus put pressure on girls to want to undergo FGM so that they are eligible for marriage.  
The most recent Kenya Demographic & Health Survey (KDHS) data from 2022 reveals a 15 percent prevalence of FGM in the country, indicating that 15 percent of females aged 15 to 49 have undergone circumcision. Even though this is a decrease from 21% recorded in 2014, more needs to be done.
One takeaway from this progress is that putting an end to FGM requires the active involvement of boys and men. Lack of education and opportunities for these morans has contributed to them perpetuating this vice.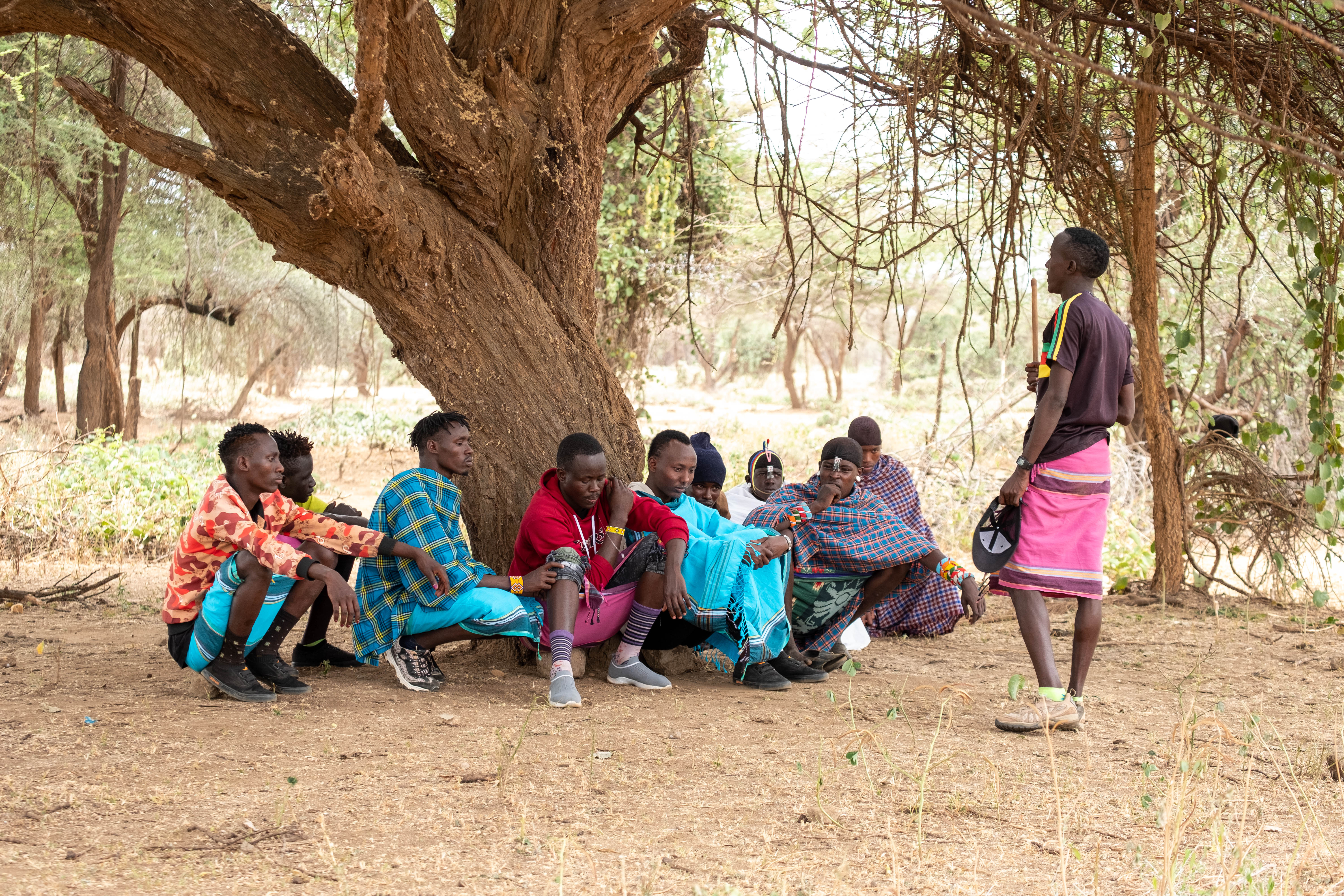 Through World Vision's Kenya Big Dream Program, we are addressing this fundamental issue by giving morans an opportunity to acquire technical skills that will enable them to start income generating activities.
We had a conversation with 30 Morans in Barsaloi village, Samburu North on ways to end FGM, child marriage and all other forms of violence against children. From the group, seven of the Morans expressed interest in joining vocational training to acquire much desired skills.
The seven were sponsored by the program to join Maralal Technical & Vocational Training Center – a technical institute of learning in Samburu County- for six months to study basic mechanical engineering, hairdressing and beauty therapy. Since enrollment, they have shown tremendous growth.
"I realised that they quickly understood the practical aspects of the course. In fact, they can now competently dismantle and reassemble the engine", said Fred Lengeshi, a mechanical engineering instructor at Maralal Vocational Training Center.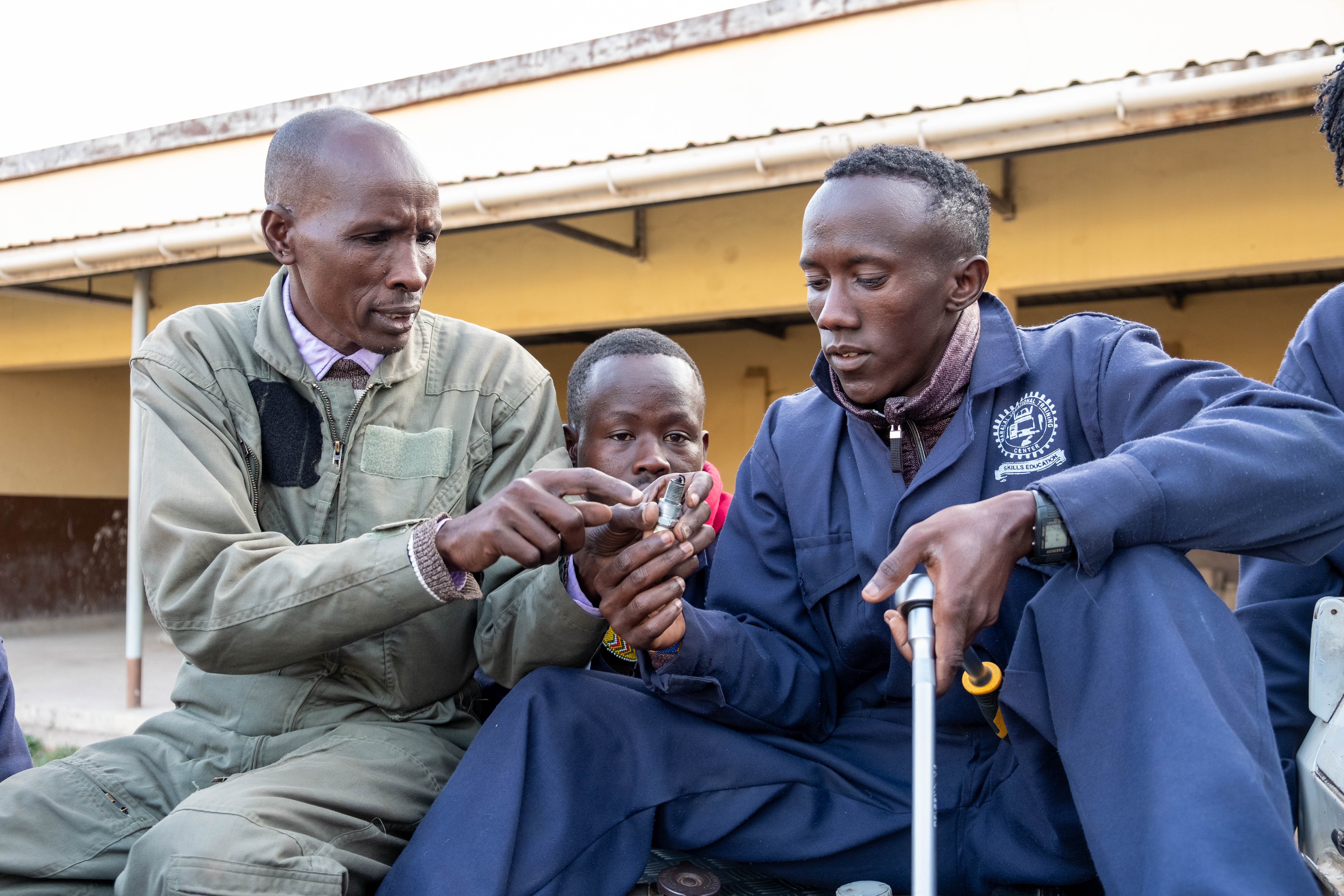 Godfrey Lenkupae, who is one of the beneficiaries, shared the benefits he has seen from the training. "This training has opened up our minds. We have realised that toxic Moranism is just a waste of time. We are thankful for the far we have come. We have changed and learned so much that we did not know before. I can already tell that the motor vehicle mechanical course we are undertaking will transform our lives completely."
The seven are now advocates who move around the villages highlighting the dangers of FGM and child marriage. "With the knowledge we have, we will not insist on marrying girls who have undergone FGM. We are encouraging our community to change their ways as well and abandon these harmful practices." adds Godfrey.
After the vocational training, the morans have been attached to businesses within Maralal town to acquire more practical skills and learn about the job market. They have been issued with startup kits for their trade and seed capital to enable them to start their own businesses after the industrial attachment.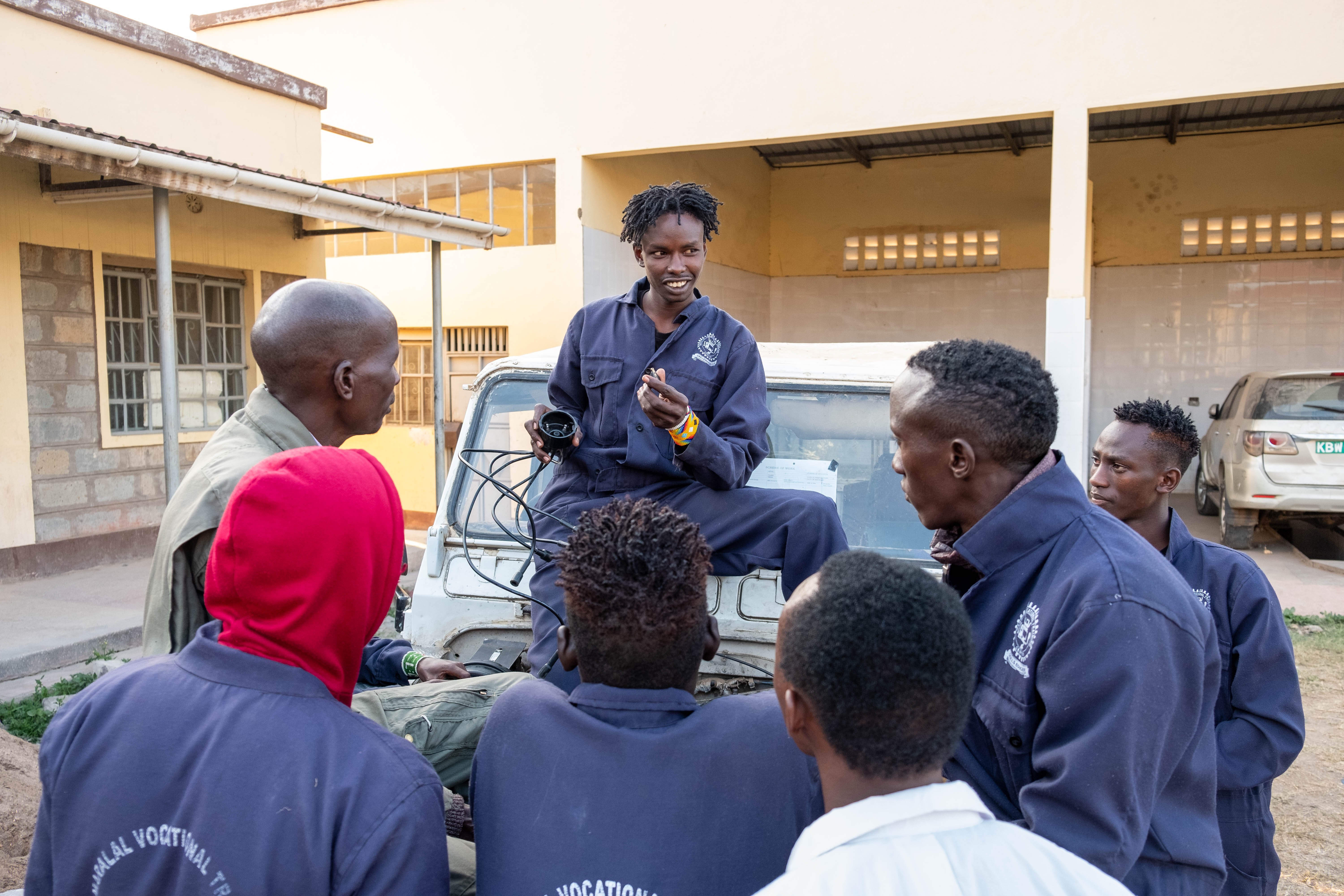 "The transformation we have seen in these morans over the six-month period has been encouraging. We are glad that the conversations we have had with them are bearing fruits and slowly changing the community perceptions towards FGM and child marriage among the Samburu community", says Julius Lentawa, Kenya Big Dream Phase II Program Manager.