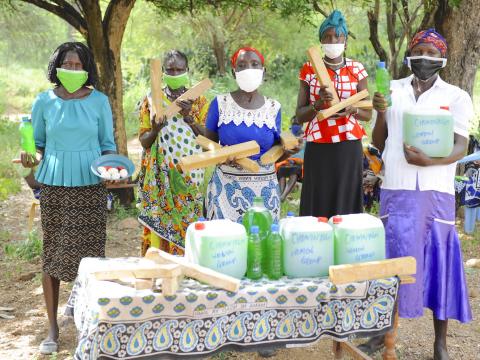 Making Soap to Save Communities from COVID-19
Friday, June 26, 2020
By Zipporah Karani and Dickson Kahindi, World Vision Communications Department, Kenya
Just as most people in Kenya, Catherine, a resident of Baringo County, was gripped with fear when the first COVID-19 case was announced.
News about the devastating impact of the disease on people's lives in Asia, Europe and the United States was awash in the media. And Catherine feared that it was only a matter of time before a similar fate befell her community. "I was scared and worried about the disease and how it would affect people here," she says.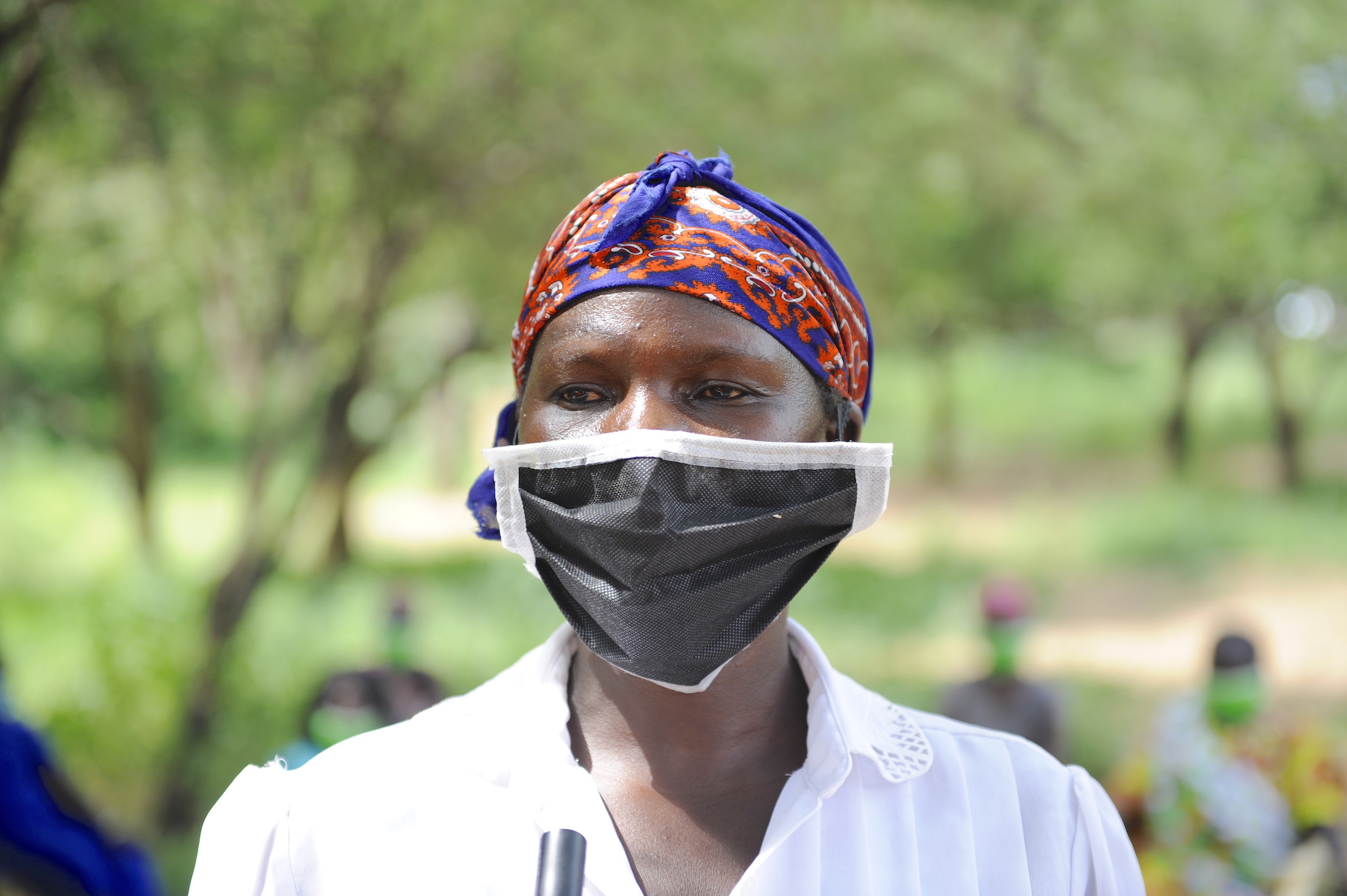 In the coming days, as the COVID-19 cases kept increasing in the Country, Catherine listened keenly to recommended preventive measures for the disease that were being relayed through various media outlets.
They all put emphasis on the importance of frequent hand washing with soap and water to prevent the spread of the disease.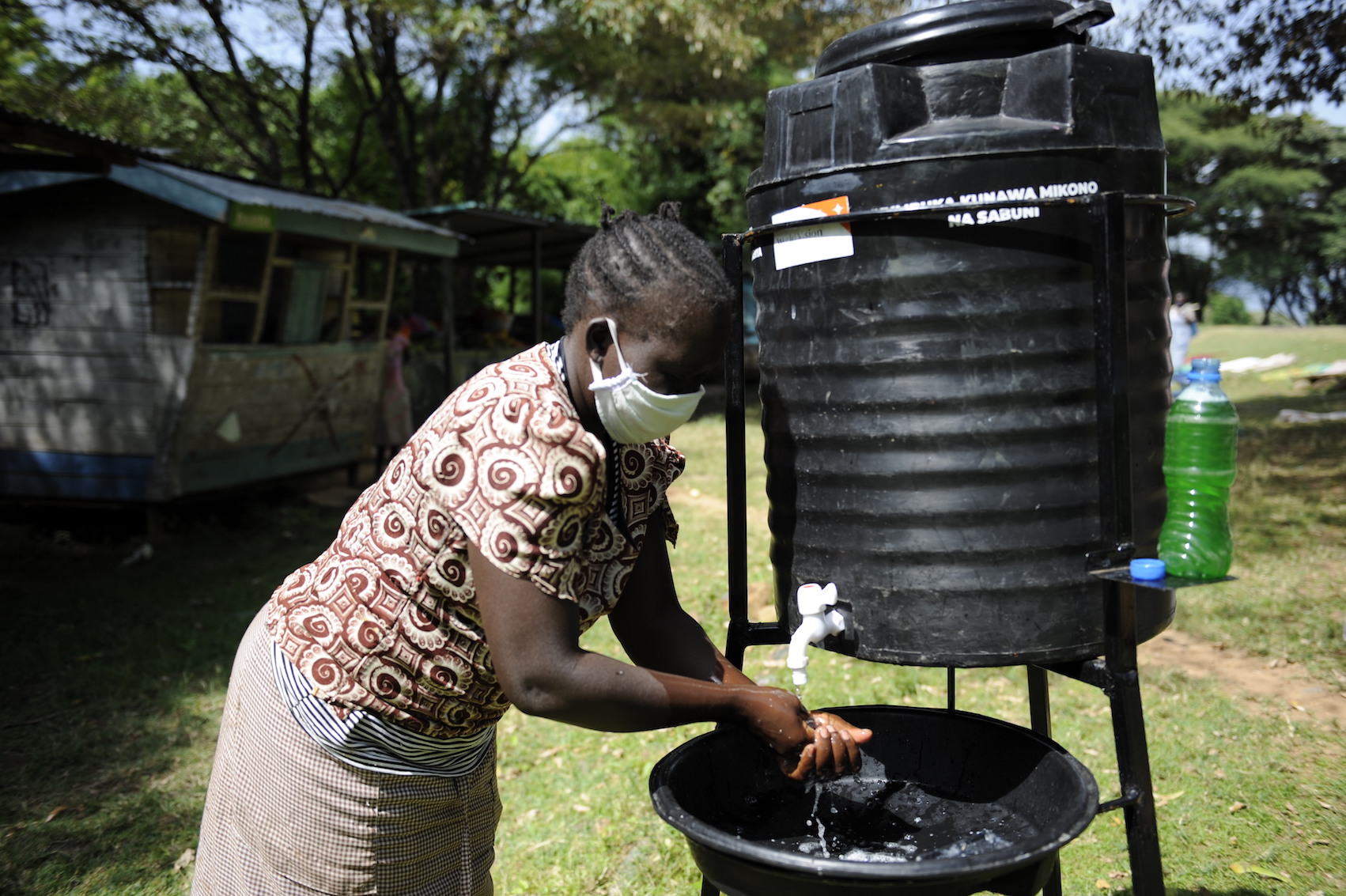 Catherine was surprised and pleased to learn that such a seemingly simple act had immense power in tackling COVID-19.
Never one to miss an opportunity of making a difference in people's lives, she began thinking of ways to support her community to embrace the recommended hygiene practices.
Consequently, Catherine rallied her peers through the Chomnyogh Women's Group that she heads and made a decision to increase the production of locally made soap so as to make them accessible to families.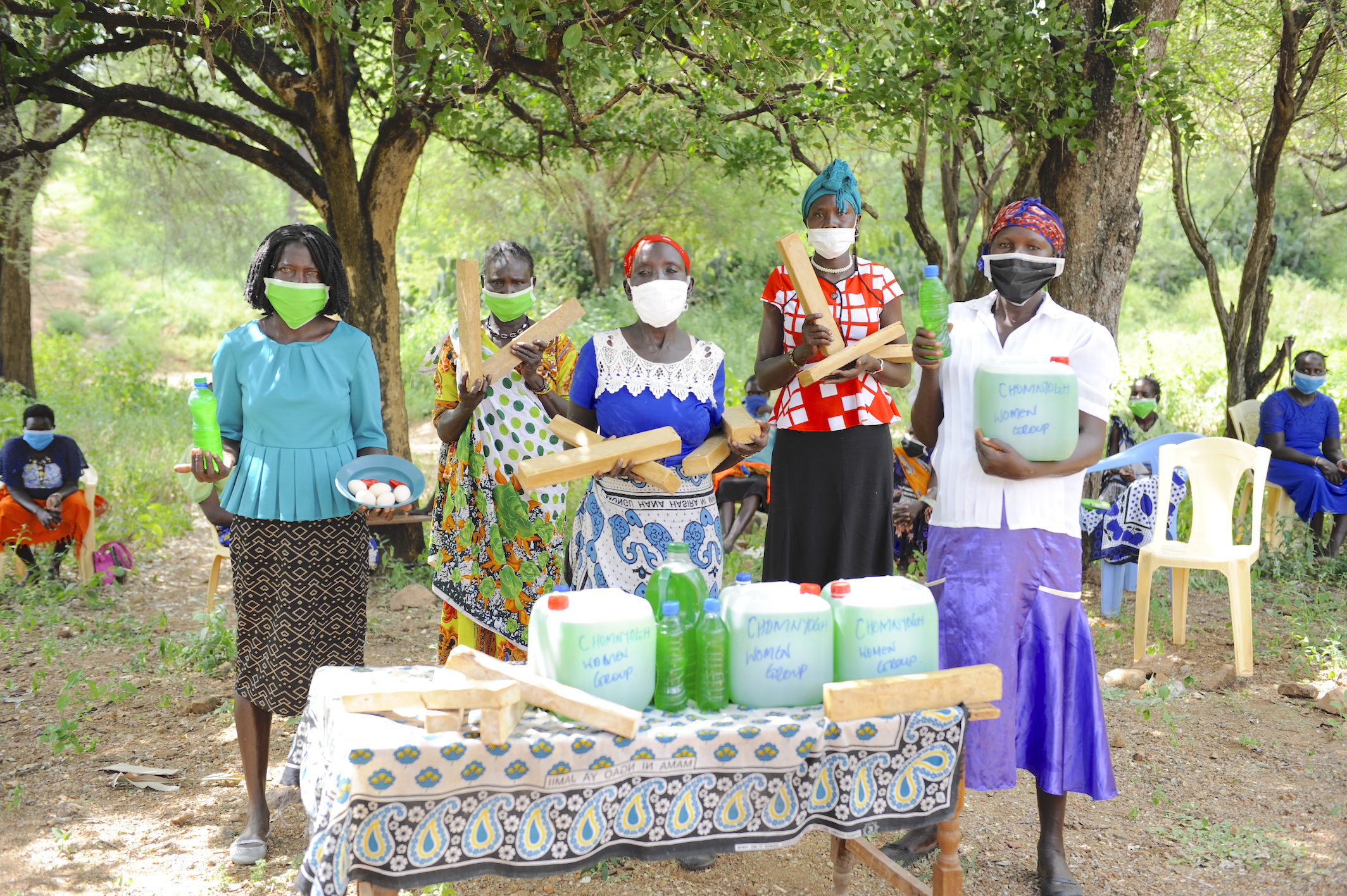 "World Vision trained us in soap making. So we have decided to use those skills to make soap that is desperately needed now to fight the coronavirus disease," she states.
Collectively, the group - comprising of 30 women make liquid and bar soaps which are price friendly to many needy people. "The community members prefer our soap as it lasts longer than other brands in the market," she says.
The soap, which the women sell from door to door, has made the product to be easily accessible to people. Previously, they had to walk for long distances - or incur transport costs - to buy soap from shops located far away from their homes.
The enhanced accessibility and affordability of soap in the community has increased the frequent cleaning of hands with soap among many households in the area.
The demand for the commodity has also increased, as more and more people appreciate the role of soap and water in COVID-19 prevention.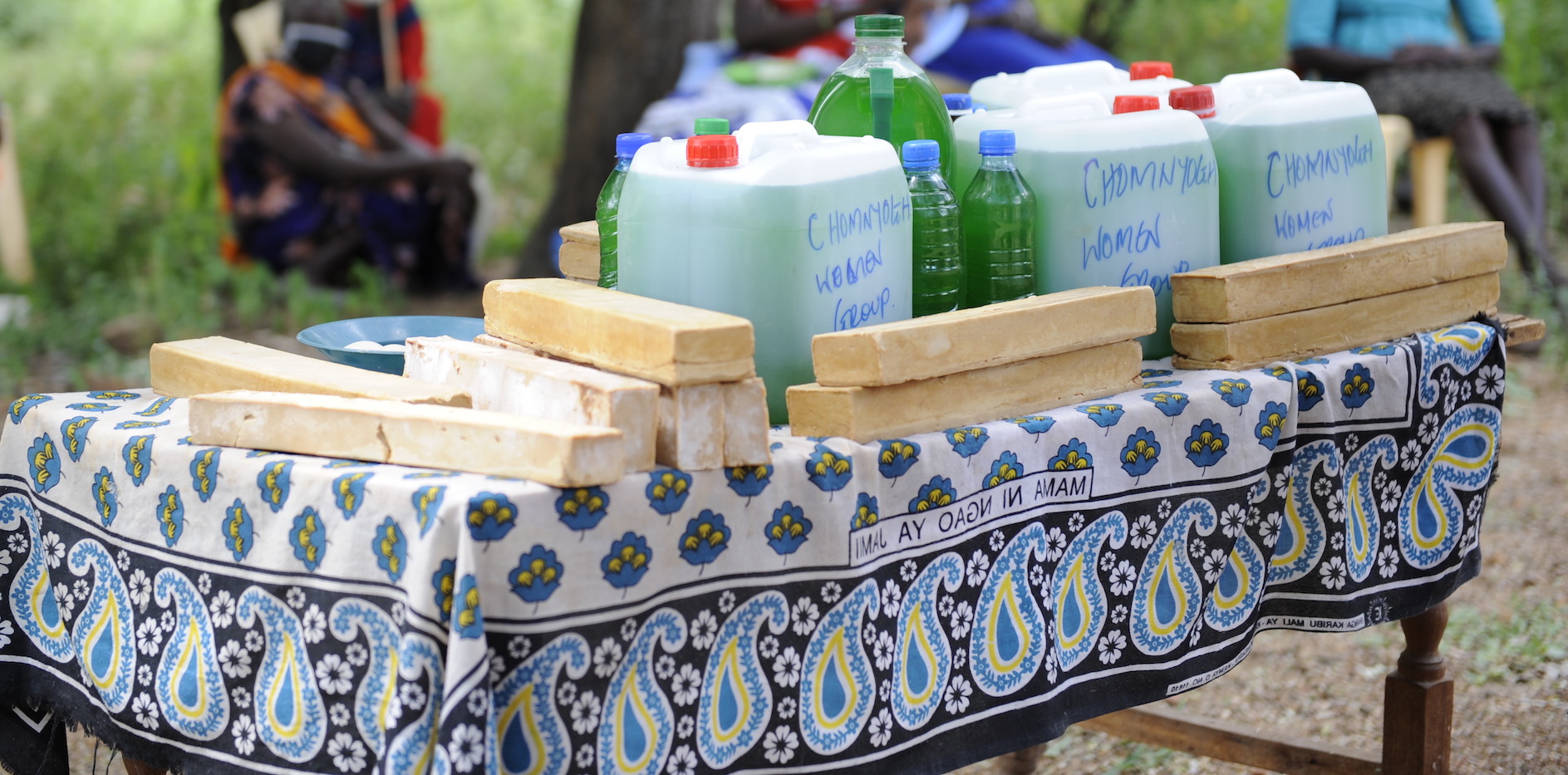 This has made it possible for the women to make a difference in the community whilst generating income to sustain their livelihoods.
The women's group is among the many beneficiaries of World Vision's livelihood and resilience programme that empowers households to generate income for improved wellbeing of their children and families.
They have also gone through World Vision's Empowered World View training. It seeks to help people to understand their own worth and how they can utilise their full potential by employing their talents and the resources available to them.
"As women, we never thought we could start businesses. But through the training and mentorship of World Vision, we have made it and changed the lives of our families and community."