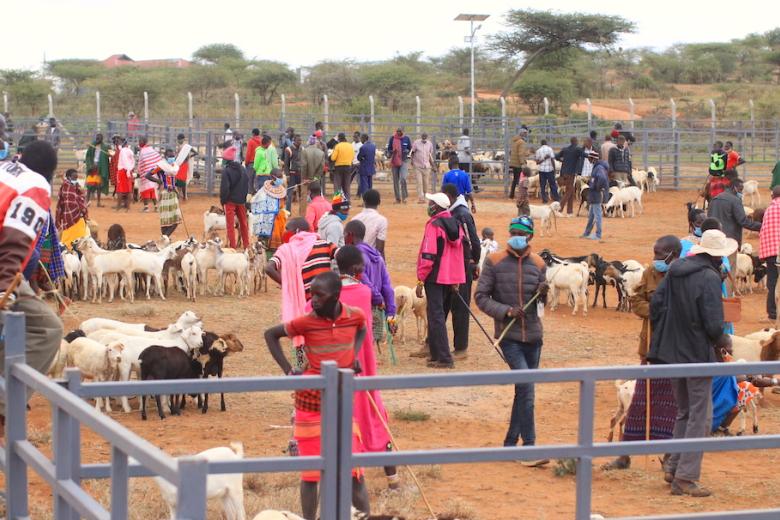 Modern Livestock Market offers a new lifeline for pastoralists in Laikipia North, Kenya
Saturday, September 18, 2021
By David Nderitu, World Vision Communications Officer, Kenya
It is a different market day at Kimanjo shopping centre in Laikipia North Sub-County, Kenya. Pastoralists and traders are using a new ultra-modern livestock saleyard to sell their animals, instead of an open field that they previously relied on.
The saleyard sits on a seven-acre piece of land that was donated by the Musul Community Group ranch in Laikipia.
It was constructed by World Vision through its Integrated Management of Natural Resources for Resilience in Arid and Semi-Arid Lands (IMARA) programme, which is funded by the Swedish International Development Co-operation Agency (SIDA) through the Embassy of Sweden in Nairobi.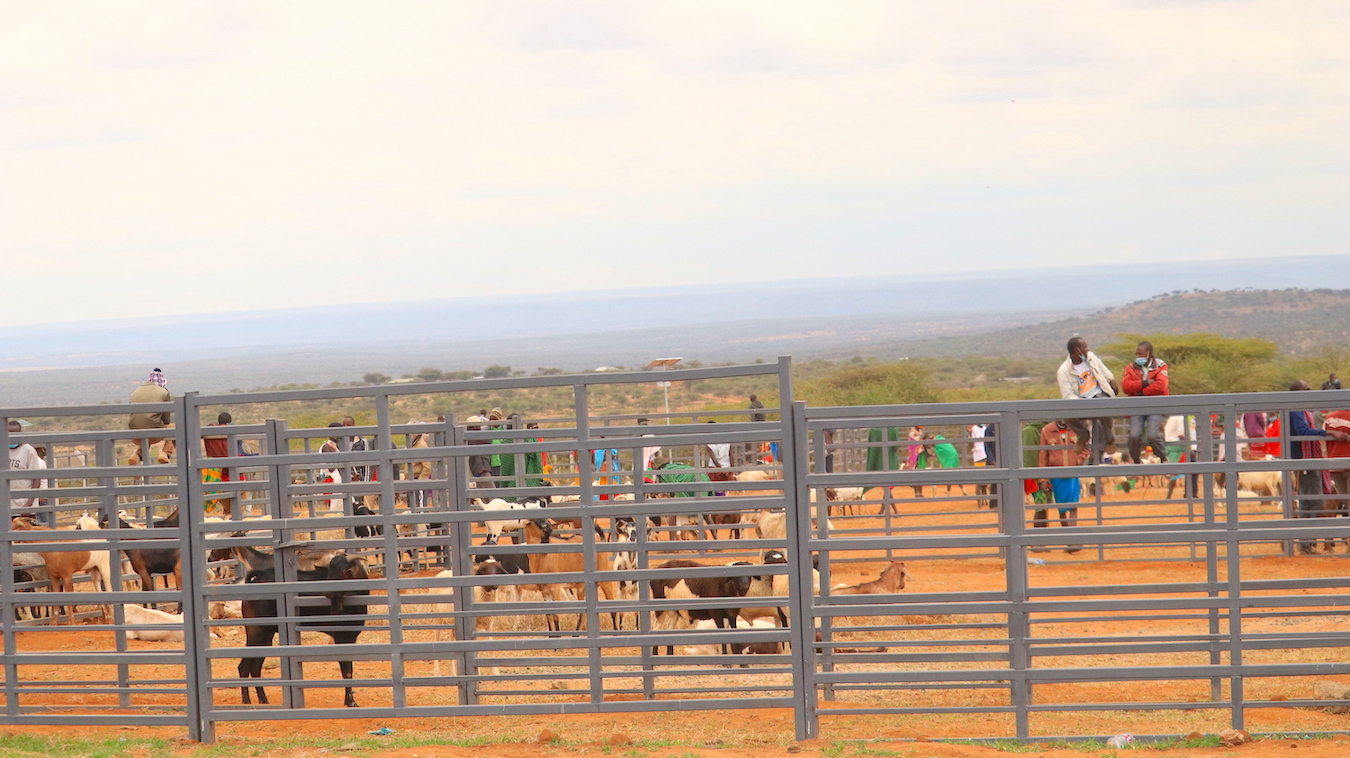 The saleyard can hold over 10,000 livestock (goats, sheep, cows and camels). It also has an office and a toilet block which are necessary for the smooth operation of the saleyard.
This facility has provided a suitable market for livestock, which is attracting more buyers and increasing the sales of livestock in Laikipia North.
This has boosted the economic status of communities in the area, who are largely pastoralists and rely mainly on livestock to earn a living.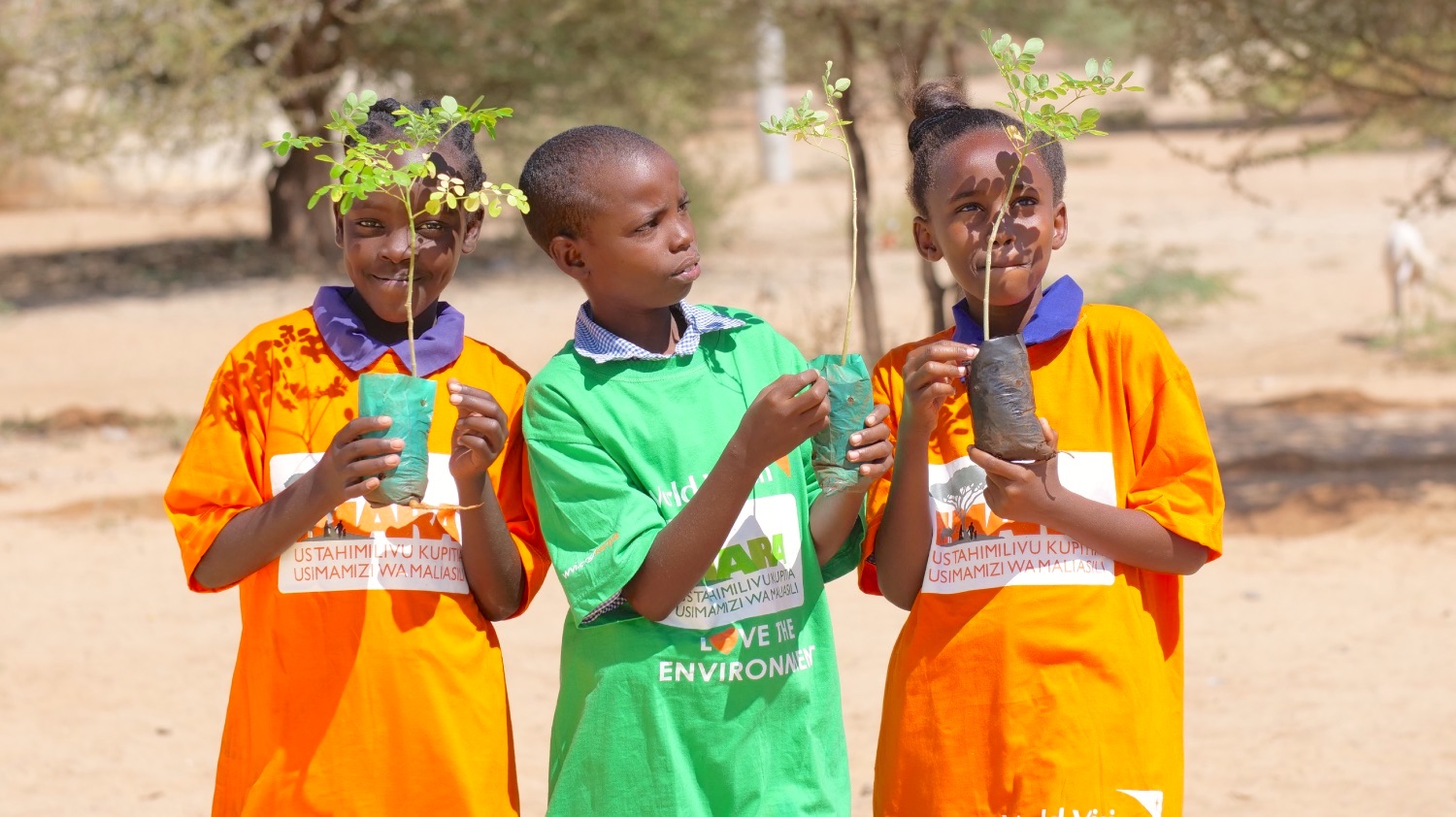 They are now able to take good care of their children as they can afford to give them balanced diets, pay school fees, buy clothes and settle medical bills.
As opposed to the previous open market where all types of livestock were huddled together in an open field, this new saleyard comes with well partitioned booths that hold various animals on sale effectively.
This gives buyers the opportunity to comfortably walk around the market, assessing animals and deciding on the ones to purchase. The improved customer experience has attracted many buyers, bringing in more money for the pastoralists.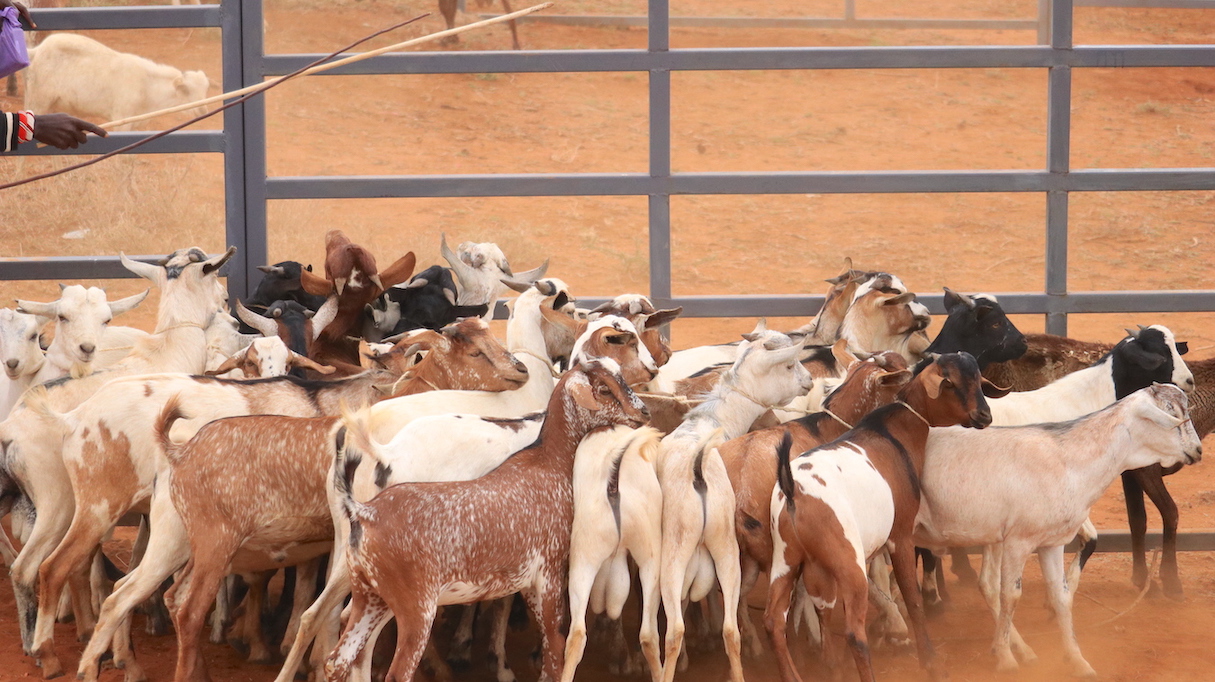 Since animals in a saleyard are put in an enclosed area, sellers now have more time to engage potential buyers instead of spending most of their time struggling to prevent animals on sale from wandering away, as is usually the case in open markets.
"Before, we used to sell our livestock in an open place and this made controlling the market difficult. Now, we are able to control the market as the animals are all enclosed in one area", says James Kaparo, the Livestock Marketing Association (LMA) chairperson in Kimanjo.
He adds that the livestock saleyard will also make it possible for sellers to collectively agree on the minimum and maximum prices for animals being sold. This standardisation processes helps communities to enjoy good prices and reap profits from the sale of their livestock.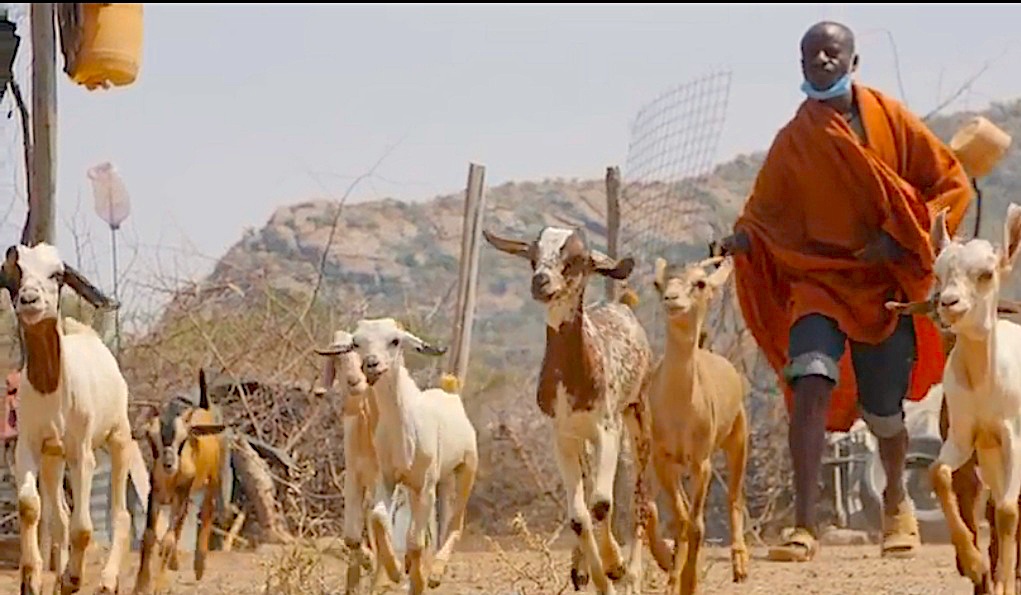 The farmers in the area were elated by the opening of the saleyard. "I am happy that I do not have to travel for long distances to sell my livestock anymore because now we have a modern saleyard near us. I will have more time to attend to other family chores", says Mary Naipoi who is one of the farmers enjoying the benefits of the market.
"This market will expose us to traders from many parts of the country as it is very organised and will ensure that we fetch good prices for our livestock", Kaparo adds.
Upon the completion of the saleyard, World Vision officially handed it over to the community, under the County Government of Laikipia and the Livestock Marketing Association who will be co-managing it collectively.
Simon Mbuki, the World Vision IMARA Programme Manager notes, "Our aim has been to improve the livelihoods of people in this area and one way has been in supporting value chains and market systems. In addition to the market, we have also constructed a hay burn in Musul and also equipped a borehole with a solar pump to provide water for livestock."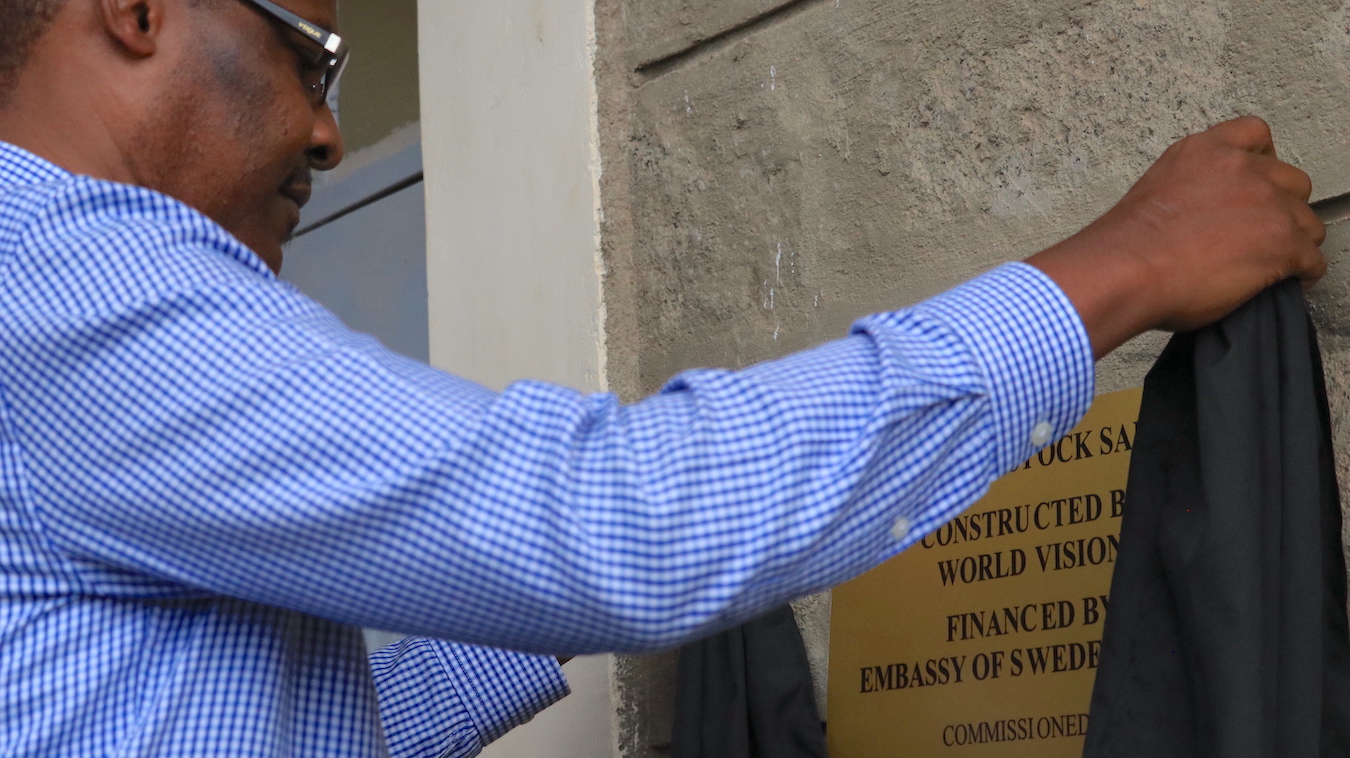 Speaking after officially opening the market, Laikipia County Deputy Governor, John Mwaniki underscored the importance of the market in promoting the livelihoods of the residents of Laikipia North.
"Farmers will no longer sell their livestock based on eye estimates. We also want to maximise the use of online platforms where farmers can post and sell to willing buyers at ease," Mwaniki revealed, adding that they are on a mission to tag all livestock in Laikipia in bid to stop people from selling stolen animals and increase the credibility of the new Kimanjo Livestock Market.
"We have already seen the benefits of this market. Today, the livestock fetch better prices than there before and we can attribute this to the saleyard infrastructure which is attracting buyers from many areas," concluded Kaparo.