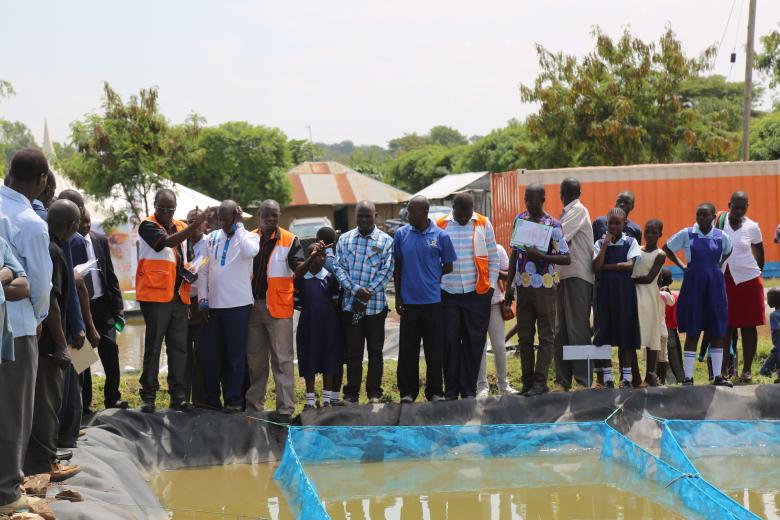 New Hatchery to Increase Profits for Fish Farmers in Homa Bay County
Tuesday, August 27, 2019
By Zipporah  Karani, World Vision Communications Officer, Kenya
Fish farming in Kenya's Homa Bay County has received a major boost following the launch of a hatchery and feeds processing plant that is set to benefit about 25,000 aquaculture farmers in the region.
The two facilities, which were constructed by World Vision, with the support from the German Federal Ministry for Economic Cooperation and Development (BMZ), will provide local farmers – from Magunga, Pala and Lambwe - with quality fingerlings and feeds to enhance fish production in the Homa Bay County.
Previously, farmers had to travel long distances to purchase fingerlings and nutritious fish feeds. This journey was time-consuming and costly.
"People practicing aquaculture need quality fingerlings which are reared in ponds and given quality feeds until they become big and ready for the market. We used to have problems getting them. Now, they are just within our reach because the hatchery and feeds processing plant are near us," said one of the fish farmers from Pala.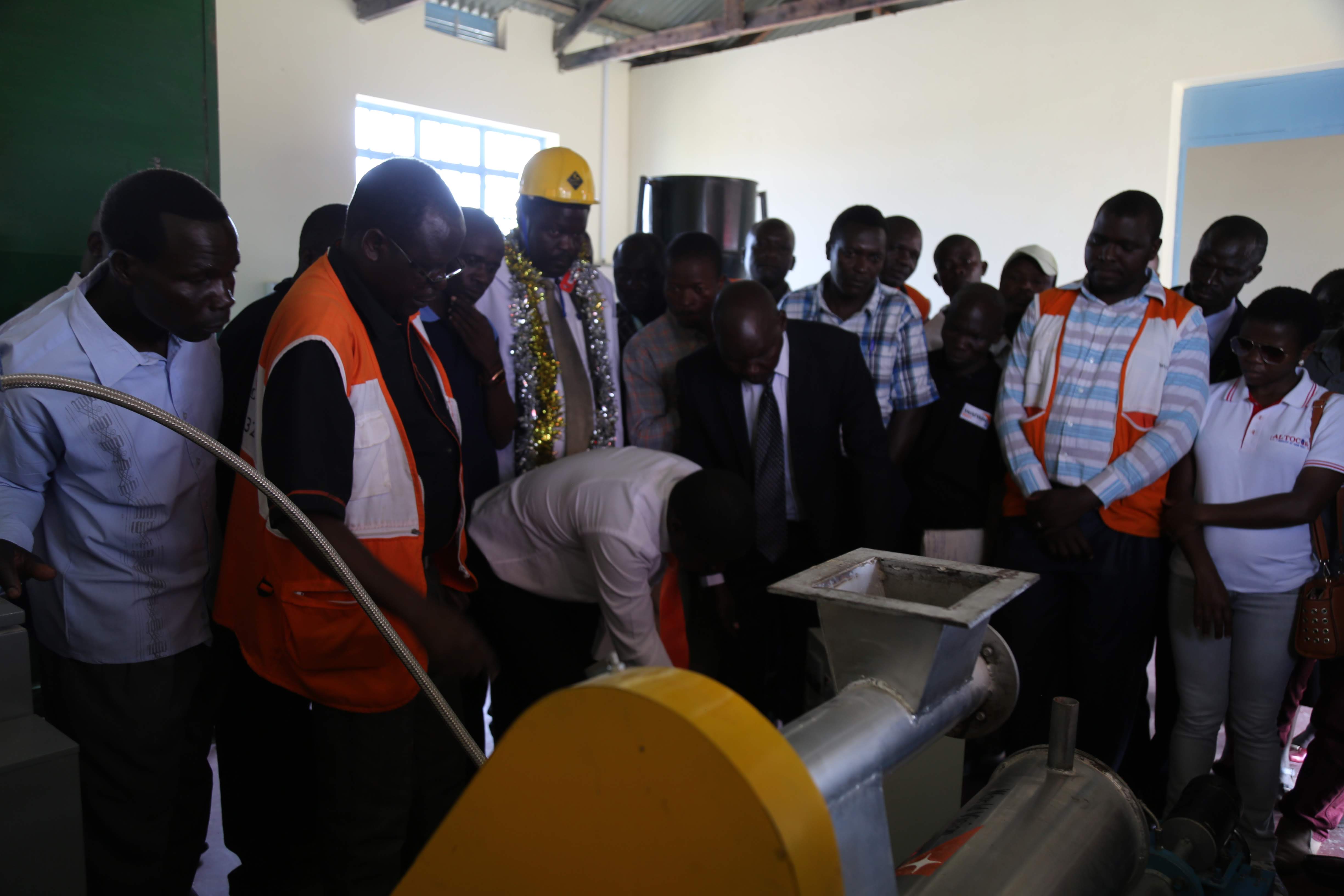 Joseph Tinkoi, the Manager for World Vision in Kenya's Lake Region said that fish farming has transformed the lives of communities in Homa Bay County.
Aquaculture, which is a major project implemented by World Vision in Homa Bay, has increased household income for many families.
As a result, parents are now able to take good care of their children, give them nutritious food, offer them quality education and meet their economic needs.
Women, who previously engaged in risky behaviours, such as prostitution – commonly referred to as 'sex-for-fish' – have since abandoned the practice as they can now rear fish in ponds and make money.
"In our community, it's [was] only men who are allowed to fish in the lake. So we had to rely on them and give whatever they asked for, so as to get fish for selling in the market," says Eunice Aoko, a fish farmer in Homa Bay.
She adds: "But things changed after World Vision equipped us with skills to practice aquaculture. We now have fishponds in our homes and no longer need to depend on fishermen to make money."
According to Mr. Aguko Juma, the Executive Commissioner for Agriculture in Homabay County, the hatchery and feeds processing plant were a worthwhile investment that will enhance the quantities and quality of fish that farmers harvest from their fish ponds.
"This will help meet the high demand for fish in our country and prevent farmers from overfishing in Lake Victoria," he said during the launch of the project.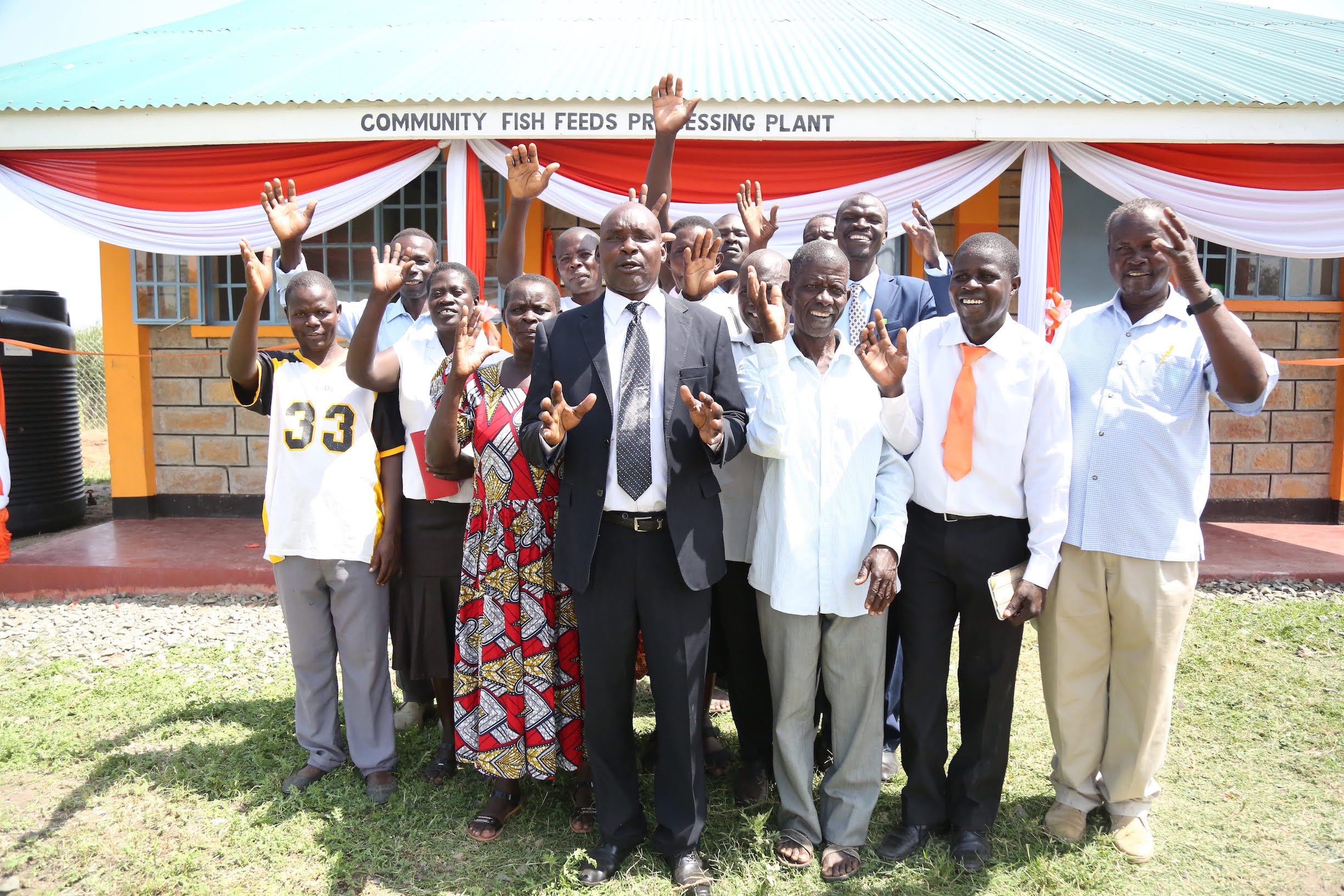 The construction of the new hatchery began in 2016, under World Vision Kenya's Integrated Fish Farming and Horticulture Project (IFFHP).  It seeks to improve nutrition and strengthen the resilience of 900 vulnerable rural households and 600 unemployed youth by 2020 in Kenya.