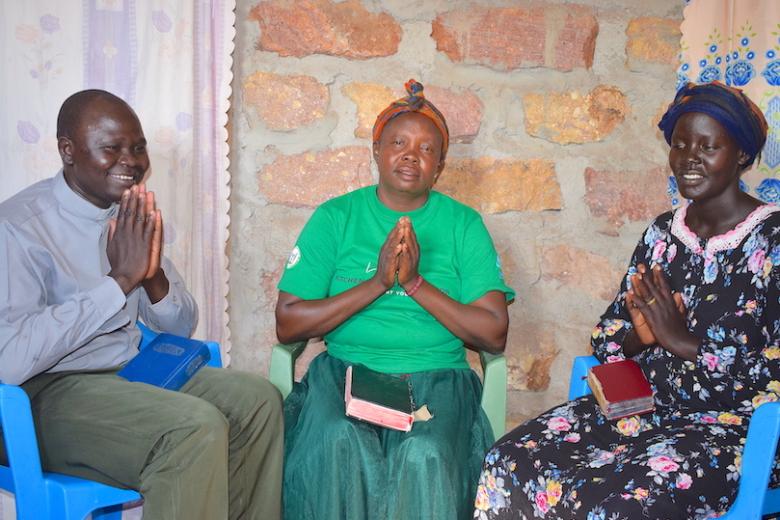 Pastors inspire children and families to keep hope alive in refugee camps
Wednesday, August 11, 2021
By Sarah Ooko, World Vision Senior Communications and Media Officer, Kenya
Mariam's home is an oasis of peace and tranquillity at Kakuma Refugee Camp in Turkana County, Kenya. Her warmth, kindness and joyful demeanour easily rubs off on people that she interacts with.
Mariam says that she is grateful to God for the blessings of a peaceful home, as life has not always been rosy for the family. 
"When war began in Sudan, the peace we knew in our country and home ended all of a sudden. We were all anxious and feared for our lives and loved ones," she recalls.
Due to the insecurity, Mariam and her husband made a decision to seek refuge for the children so as to safeguard their safety.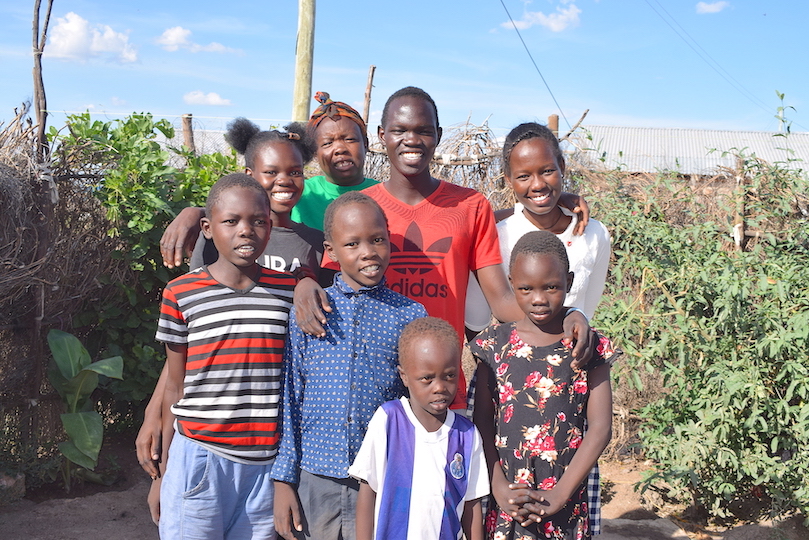 "That is how we ended up at Kakuma Refugee Camp. I came with the children and my husband remained to take care of the house and property we had back home. We thought the conflict would end quickly and we would all go back home and resume our normal lives, living together as a family," she says.
But that did not happen. The conflict persisted, forcing Mariam and the children to continue living at the camp.
"Despite this setback, my husband and I would call each other. And we would talk to the children and keep encouraging each other," she says.
This arrangement worked well and the family began to slowly adapt to their new home at the camp. But this harmonious life was shattered one evening, when Mariam received news that her husband had married another woman in Sudan.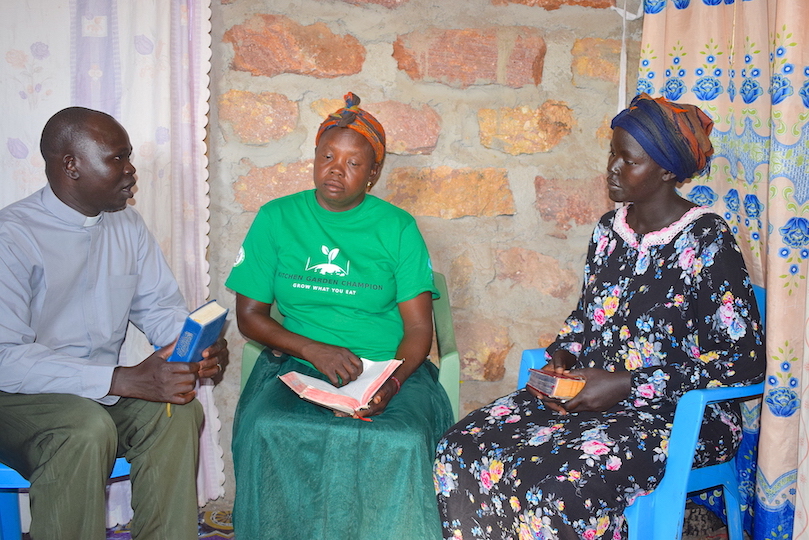 "My heart broke into pieces. At first, I was in denial and thought it was a bad dream. But after making follow-up calls, I realised that it was true and I felt betrayed by someone I loved so much," she narrates with tears glimmering in her eyes.
Mariam notes that the pain she felt thereafter was immeasurable. It was akin to acid washing down her soul. Her life lost meaning and she was filled with profound sadness.
As a result, Mariam became emotionally detached from her children and would unknowingly project her anger and pain on them, not knowing that they had also been deeply affected and wounded by the news of their father's marriage.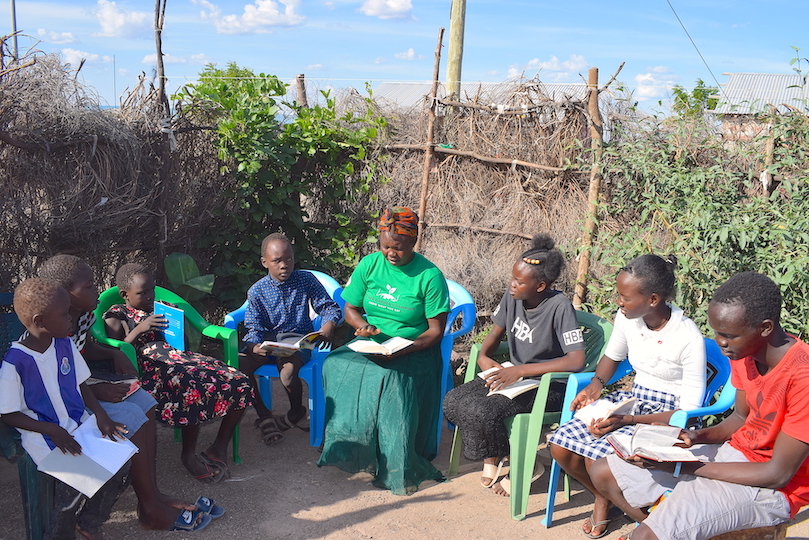 "Mum was always shouting at us and quarrelling whenever we did something that she considered wasn't right without taking time to listen to us. We were afraid to ask her for things, for fear of being reprimanded," says her 20-year-old daughter Amina.
Just like their mother, this was a dark period for the children too. They were equally disturbed by their dad's marriage and wondered if they had done something wrong to drive him away.
These feelings of desolation and guilt persisted until Mariam got support from her church pastor, Peter, and his wife, Betty, who had received extensive training on World Vision's Celebrating Families model.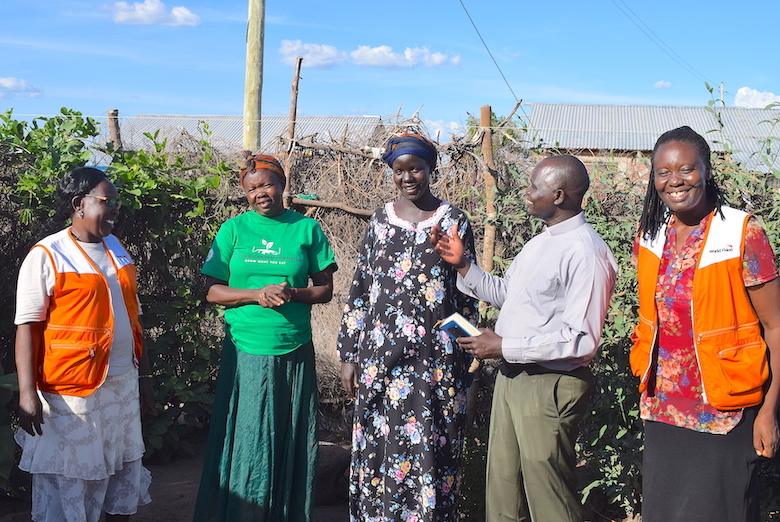 The training empowers faith leaders and their spouses with knowledge and skills, which enable them to help families - especially the most vulnerable ones - enjoy positive and loving relationships so they can have hope and vision for the future.
It also helps families to create a safe and nurturing environment that enable children to experience God's love in their lives.
The training was done through World Vision Kenya's Every Last One-Transformed Churches for Transformed Community (ELO-TCT) project at the Kakuma Refugee Camp. It targeted many local pastors in the camp who proceeded to help many families that were going through life hurdles.
"I always feel like the support that I received from my pastor Peter and Betty was God sent, as it enabled me to confront the problem that I was facing and make sense out of it," says Mariam.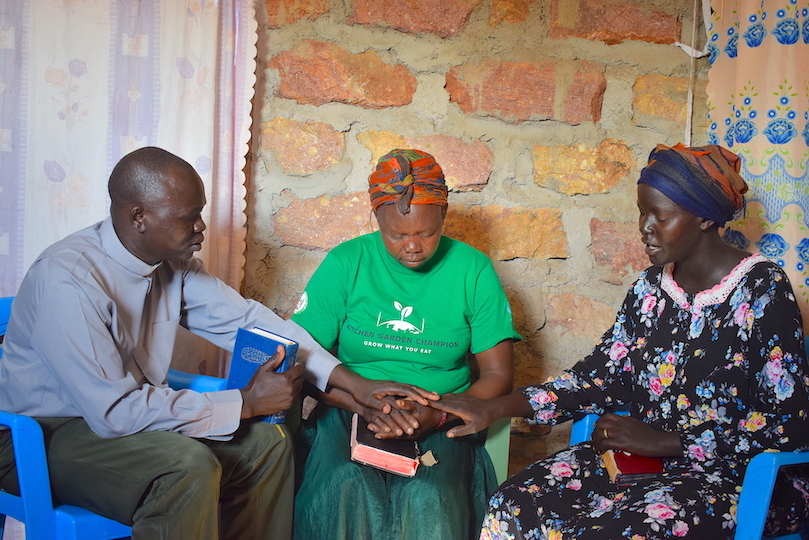 Since they were caring and loving, Mariam felt comfortable to open up to the couple about her problems. This helped to reduce the burden that had been weighing down on her for long, following her husband's marriage.
"Both the pastor and his wife were very understanding, and took time to listen to me. We then prayed and they encouraged me to continue believing in God and staying strong in faith irrespective of what I was going through," she says.
The pastor also reminded Mariam that as much as human beings strive to lead happy lives, sometimes they go through challenges that they have no control of.
"When hard times come, the pastor advised that we should avoid stressing or blaming ourselves. Life problems don't happen to people because they are bad or are being punished. We all go through painful moments at some point in our lives.  We may not be able to make sense out of them right away but God grants us sufficient grace to surmount them and rise from the ashes much stronger," notes Mariam.
These words of encouragement inspired Mariam to remain positive and keep hope alive amidst the ordeal that she was going through.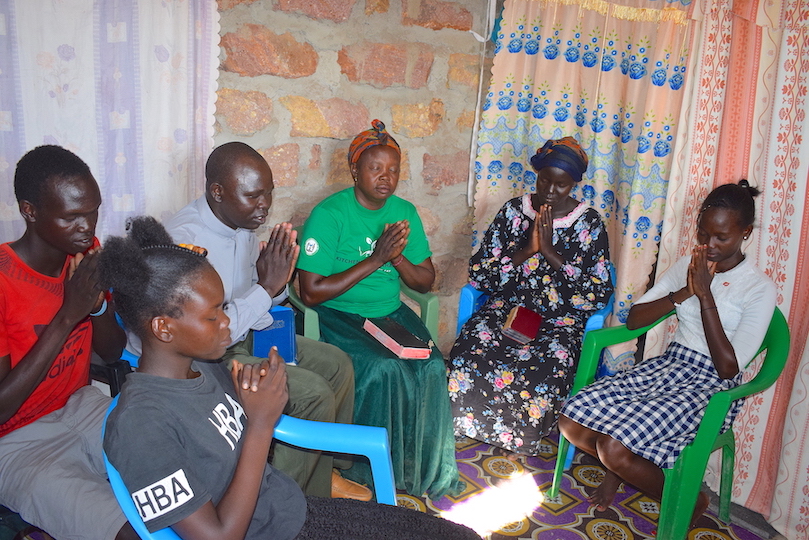 "I made up my mind to dwell on good things and blessings in my life, as opposed to focusing on the problems that I was facing. It was hard but I chose to live each day at a time and eventually things started getting better," states Mariam.
Aside from sharing uplifting messages and scriptures, the pastor and his wife also enabled Mariam to understand how the bitterness and anger bottled up inside her, were preventing her from being a loving and supporting parent to her children.
"I realised that the hate and disappointment were hindering me from having a close relationship with my children. They were also holding me from moving on with my life," she says.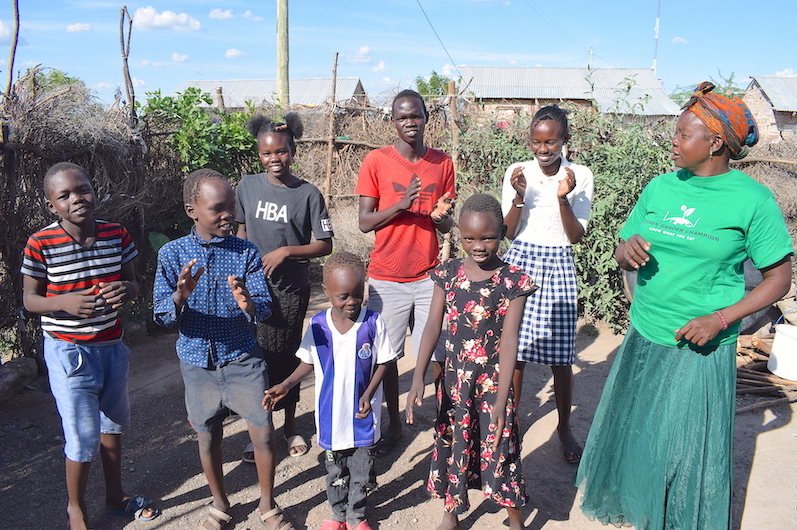 Upon this realisation, Mariam chose to forgive her husband so she could free herself from the burden of holding on to the hate that was destroying her family.
"Unlike before, I began picking calls whenever my husband called to find out how we were doing. I also let the children talk to him. My relationship with him may be broken but he is still the father of my children and their relationship should go on for their well-being," she says.
Mariam notes that the pain of betrayal will always be there but it will not define her life.
"I cannot wish it away. But I have chosen not to be broken by the experience. Instead, I have learnt to be grateful for the things that I have and not worry about those that I cannot control. We have chosen optimism, happiness and peace for this family. Through prayer and our faith in God, our lives have changed for good," she says.