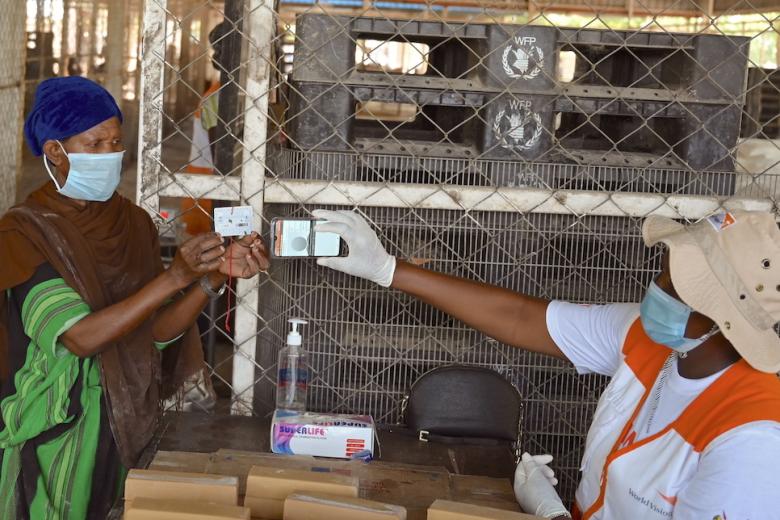 Mobile Innovation Improves Food Distribution at Refugee Camps in Kenya
Saturday, January 16, 2021
By Sarah Ooko, World Vision Senior Communications and Media Officer, Kenya
The sound of soothing music welcomes visitors at the waiting bay of a World Vision Food Distribution centre at Kakuma Refugee Camp in Kenya.
Hundreds of refugees stand in queues as they wait to get food rations for their families.
Among them is Hadija, a mother of three children who is seated on one of the lobby benches. She is quietly observing the unfolding activities.
Despite being among the last in the queue, Hadija is assured that she will collect food for her family of five - her husband and three children.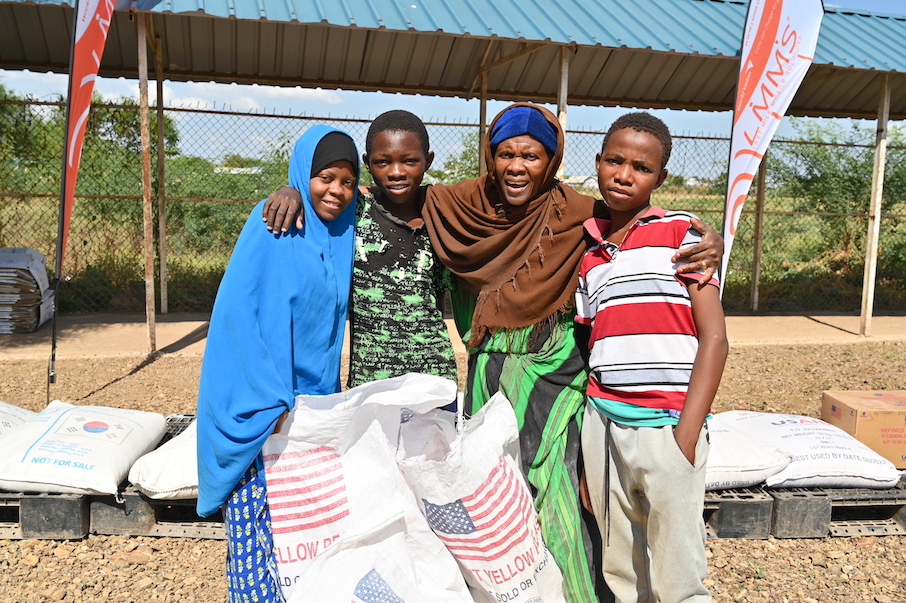 The confidence that Hadija and other refugees have on the food distribution process has been enhanced by World Vision's innovative technology known as the Last Mile Mobile Solutions (LMMS).
It is designed to strengthen efficiency, effectiveness and accountability in services delivered by humanitarian organisations such as food.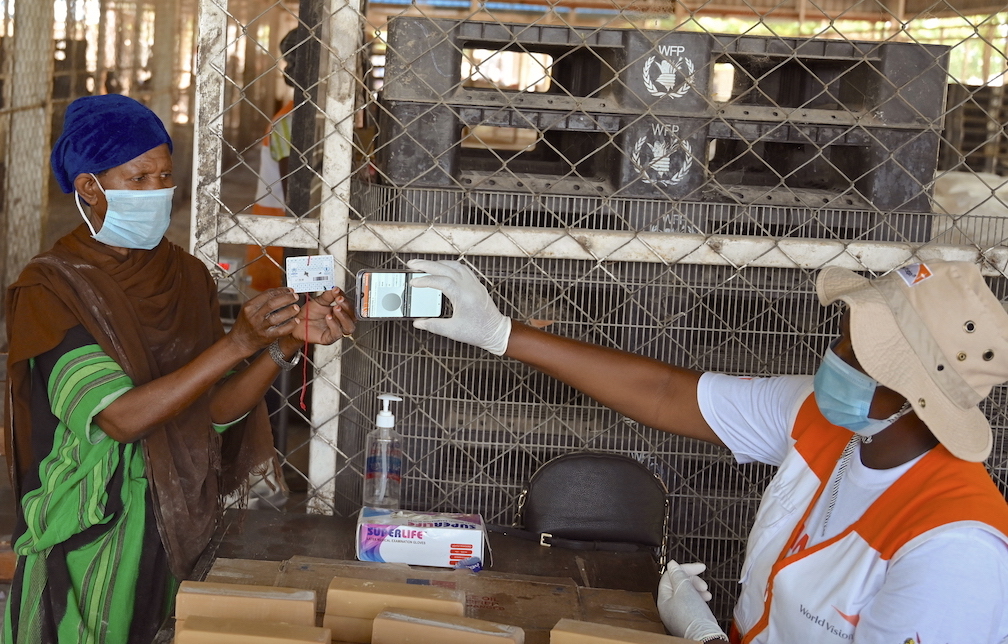 With LMMS installed in their android phones, distribution officers are able to verify the identity (household size and unique ration card number) of refugees collecting food by scanning the barcodes on their registration cards
This   guards  against  fraud by halting repeat food collection attempts by unscrupulous beneficiaries who  previously used counterfeit cards.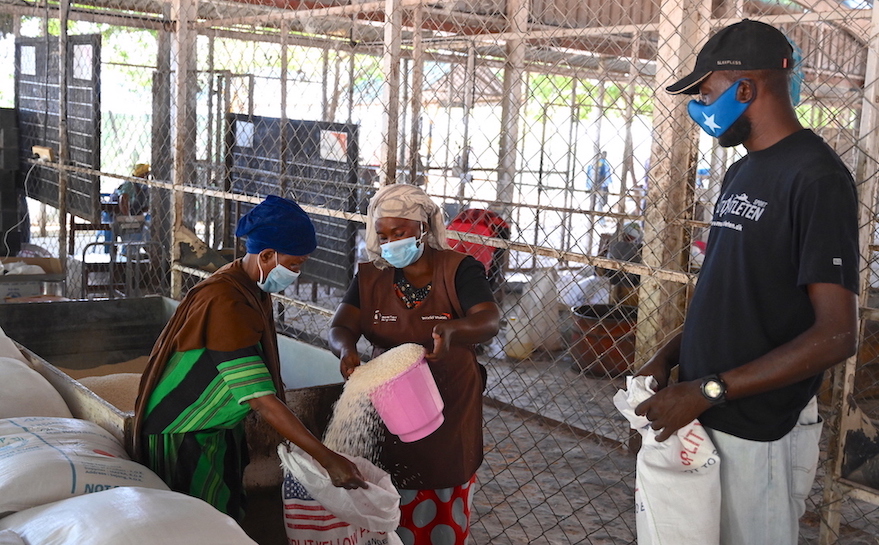 When the system was manual, it was hard to identify those that had already received their food rations. So, some people would get theirs and come back for more, many times. This made others miss food," recalls Hadija.
"But now, even if I am the last in the queue, I know I will get food," she says.
Since the LMMS tracks the identity of all food recipients, it also plays a key role in preventing fraud by untrustworthy humanitarian workers that previously diverted food meant for refugees.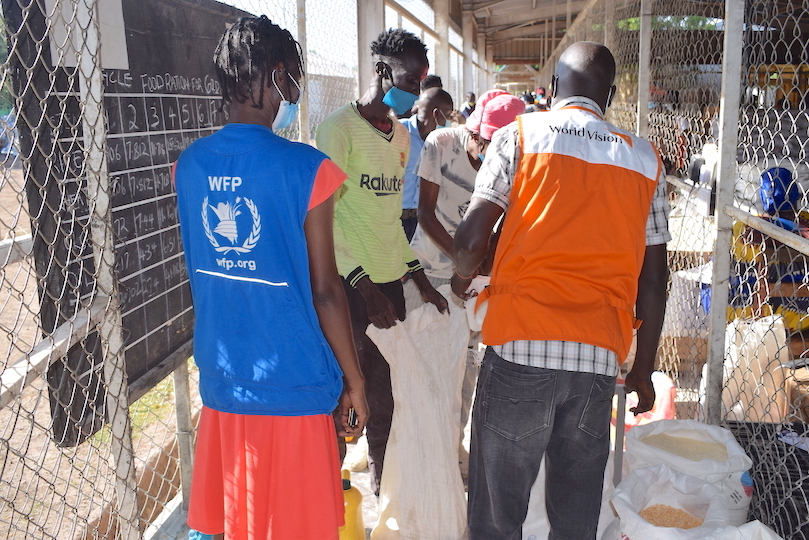 "The system can tells us where each commodity went. So if it doesn't reach the intended beneficiaries we will know, states James Lopeyok, the Food Distribution Co-ordinator for World Vision at Kakuma Refugee Camp.
By digitally calculating the quantity of food that a person needs to collect, based on their family size, he notes that the system ensures that refugees get the right amount of supplies that they are entitled to.
This helps with efficiency whilst preventing wastage as no one get less or more than what is required.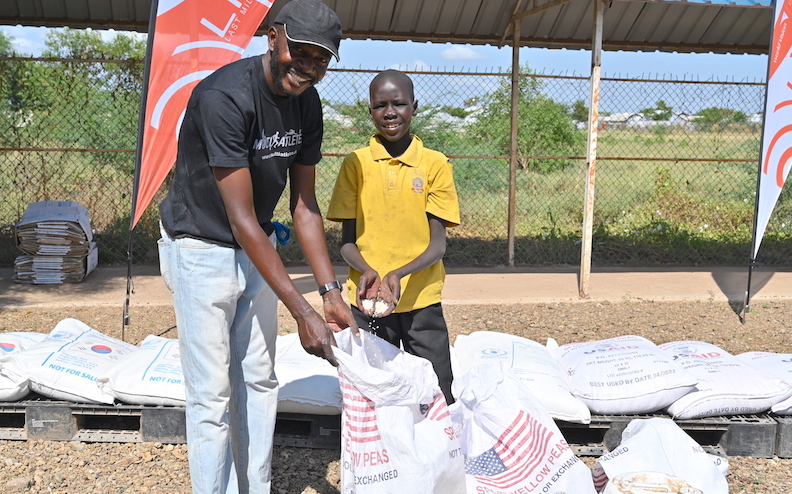 "I am   happy   with   this   system because my family always gets enough food. Before it came, I would get insufficient food sometimes," notes Bena,  a father of four children at Kakuma Refugee Camp.
Aside from the refugees, the LMMS has also lessened or reduced the work that aid workers previously did.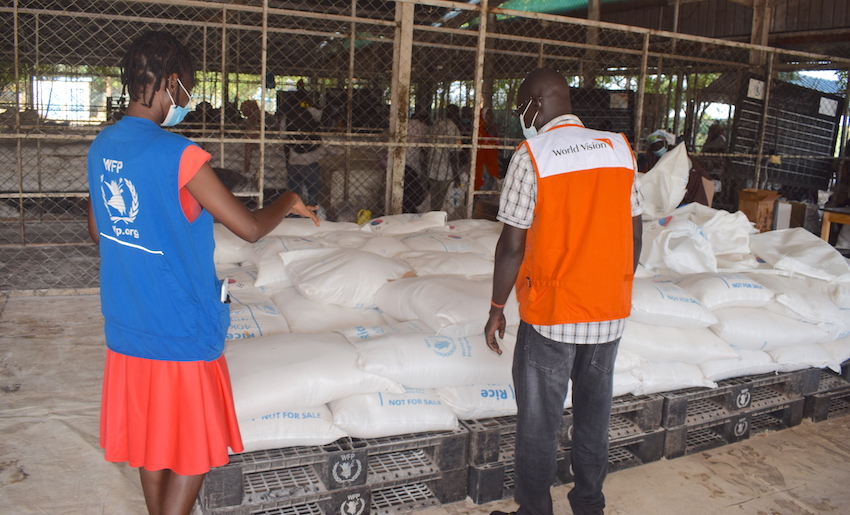 "They no longer need  to peruse many documents to verify the identity of refugees collecting food at distribution points. They can also monitor stock movement easily from their phones or computers," notes Victor Mogire, the Information Reporting Officer World Vision at Kakuma Refugee Camp."