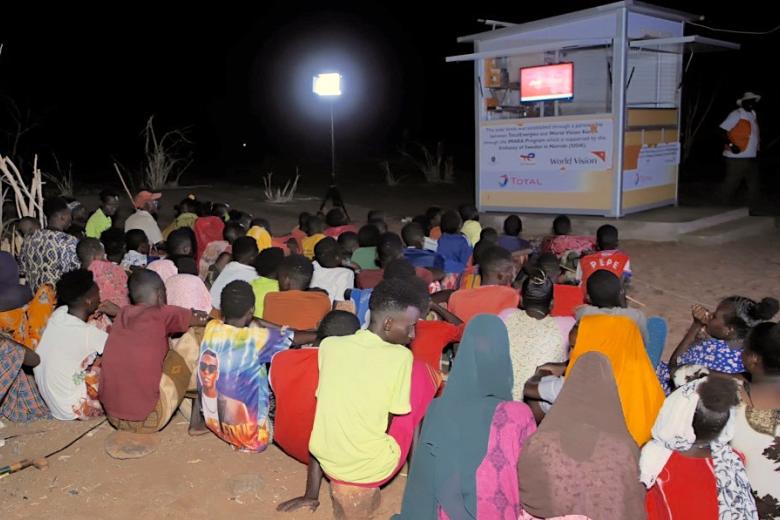 Solar Kiosk Brings World Cup Experience to a Village in Marsabit County, Kenya
Sunday, December 18, 2022
By David Nderitu, Communications Officer, World Vision Kenya
About 450 kilometres from Nairobi is Ndikir village in Marsabit County. The village has a population of about 1,000 people and is not connected to the national electricity grid. As a result, its main source of energy for lighting is paraffin.
To address this challenge, World Vision partnered with TotalEnergies in Kenya to install a solar kiosk in the village. This was done under the organisation's Integrated Management of Natural Resources for Resilience in Arid and Semi-Arid Lands (IMARA) programme, which is funded by the Swedish International Development Co-operation Agency (SIDA) through the Embassy of Sweden in Nairobi, 
The kiosk, which is operated by Philip –  a youth in Ndikir village - has a solar panel, a battery powered refrigerator, a charging hub for phones and a television set. In addition, World Vision provided a start-up stock of solar lanterns for Philip to sell to the community at subsidised prices.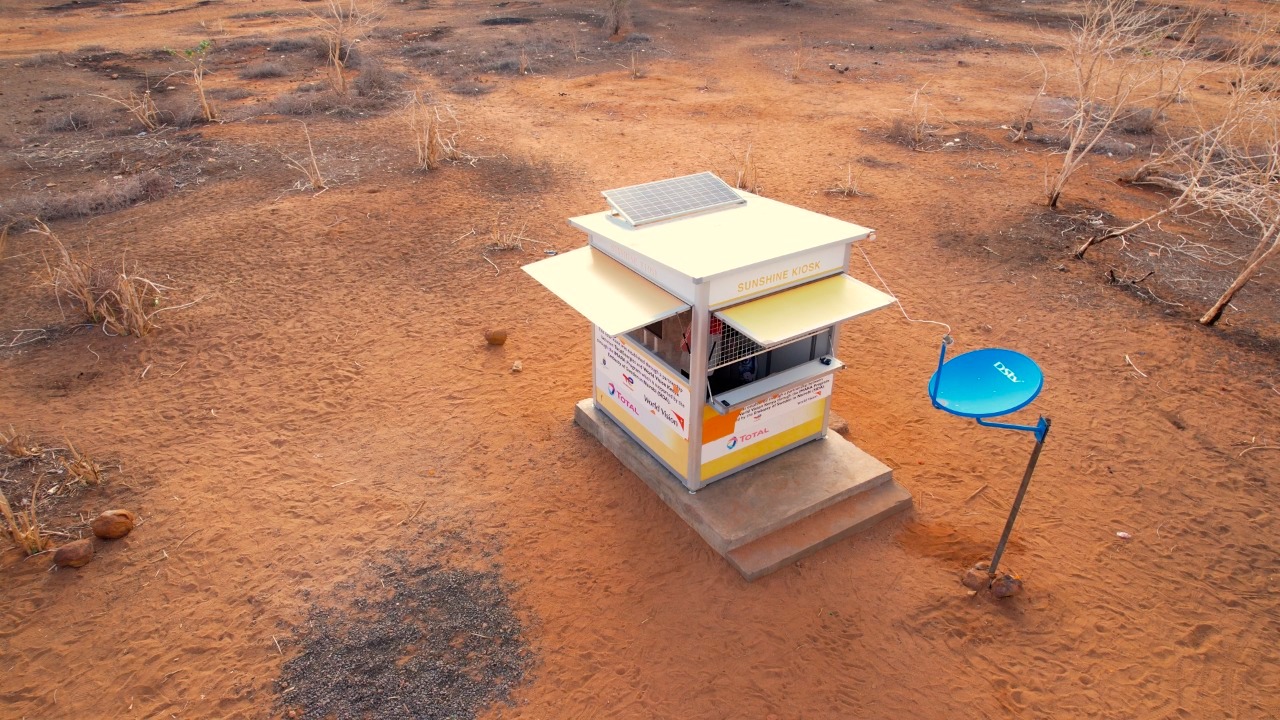 For the first time in history, the community was able to watch the FIFA World Cup, thanks to the kiosk. Every evening, they would converge at the kiosk to keenly follow the  2022 World Cup games,  while cheering their favourite teams.
"Since I was born, I have never watched the World Cup. This is an experience I never thought I would ever have. Although I do not know the teams as well as the young people do," says Nanterian Galora, a village elder.
"In order to watch a game, one has to buy a soda [soft drink] from the kiosk and the proceeds from this helps me to maintain the kiosk and keep the business running," says Philip, who is the kiosk proprietor.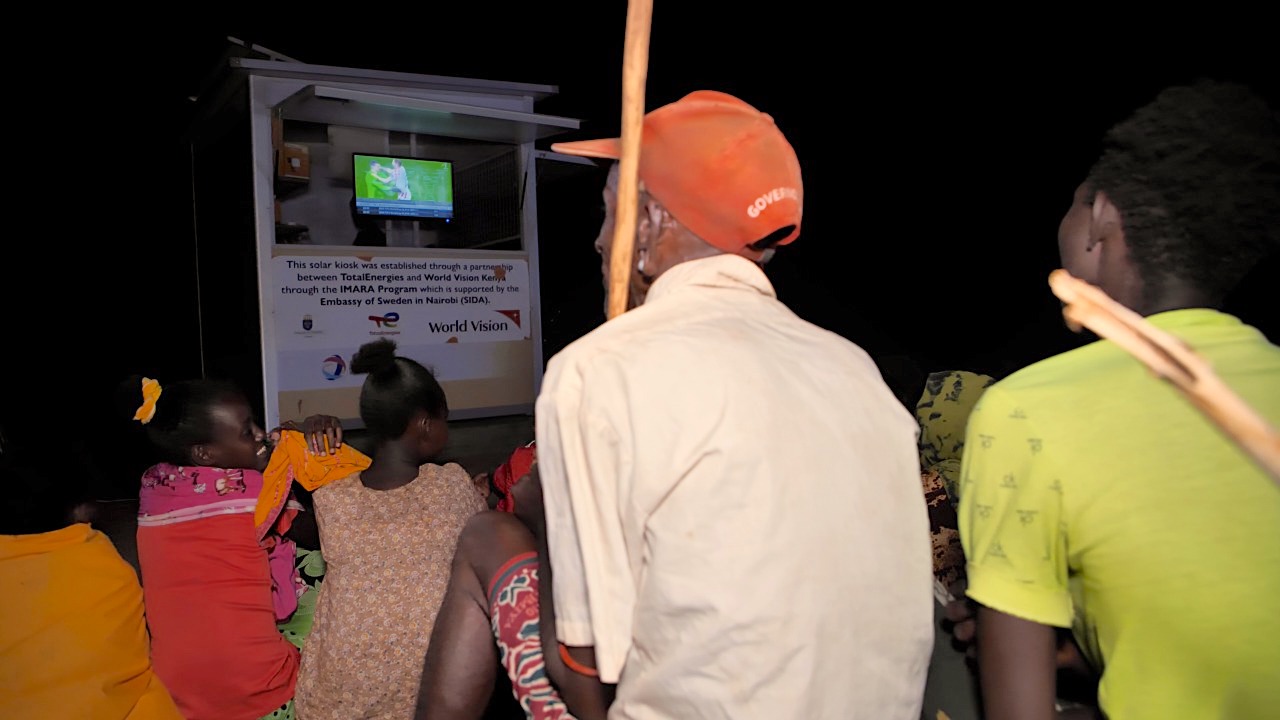 "For the first time, we have had an event where all members of the community come together from children, women and men," he adds.
The kiosk has also promoted peace and cohesion in the community. "Before, we had nothing that brought us together, but now we have a place where we come to follow local news from the television. We stay here until around 10:00pm then go back to our homes, In so doing, we are able to remain vigilant and keep our village safe," says Emmanuel Samana, another youth member from the village.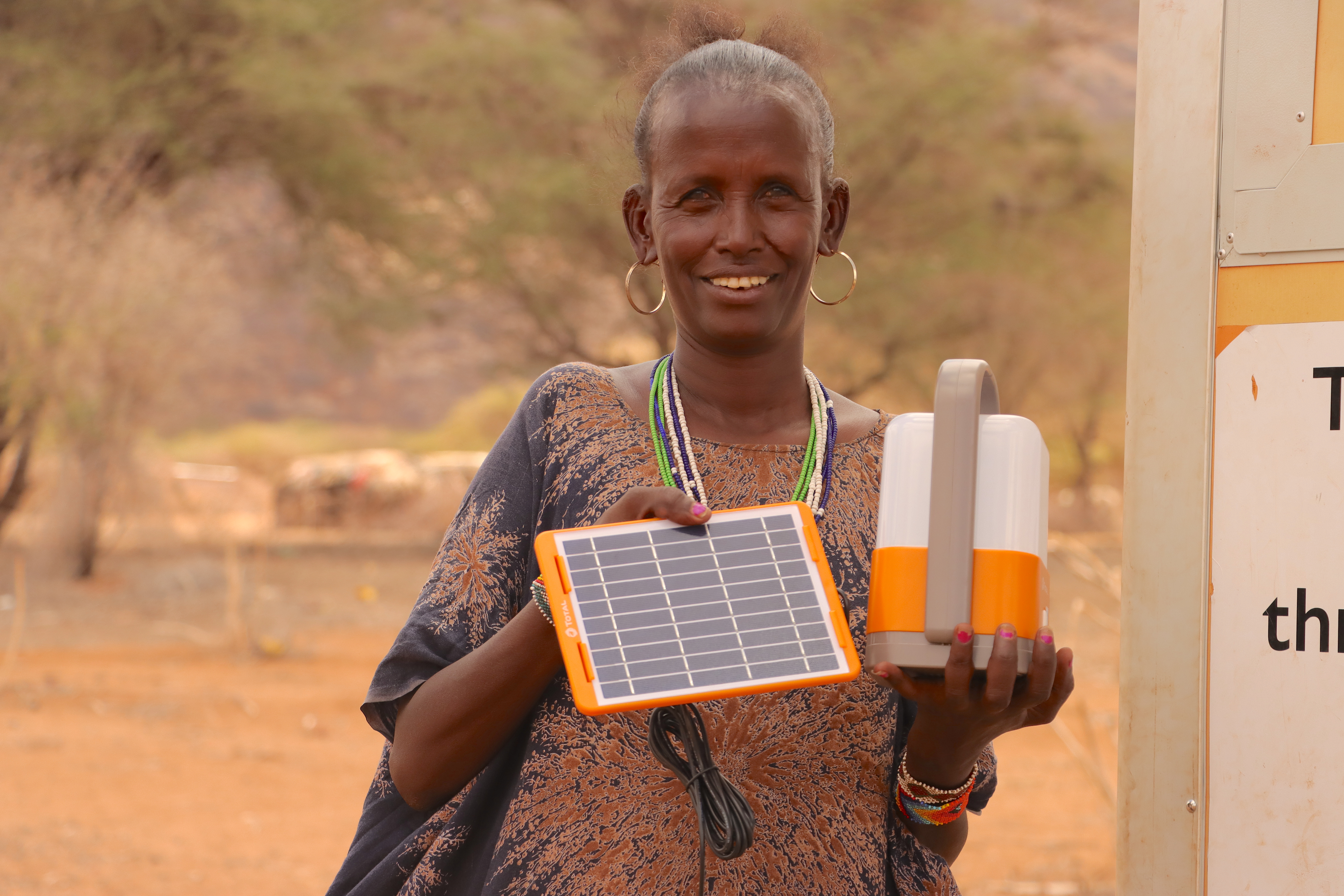 "This kiosk has been a game changer for our village. We no longer feel disconnected from the rest of the world as we can watch news every evening. We have bought solar lanterns which we use to light our homes and enable our children to study at night. We have a place to charge our phones and no longer need to travel 20 kilometres to Laisamis town," says Rose Lapasiel – one of the women in the village.
The solar kiosk is a pilot partnership initiative that seeks to promote the use of green energy in off-grid areas in the country. The IMARA programme will be implementing similar initiatives in other parts of Kenya.