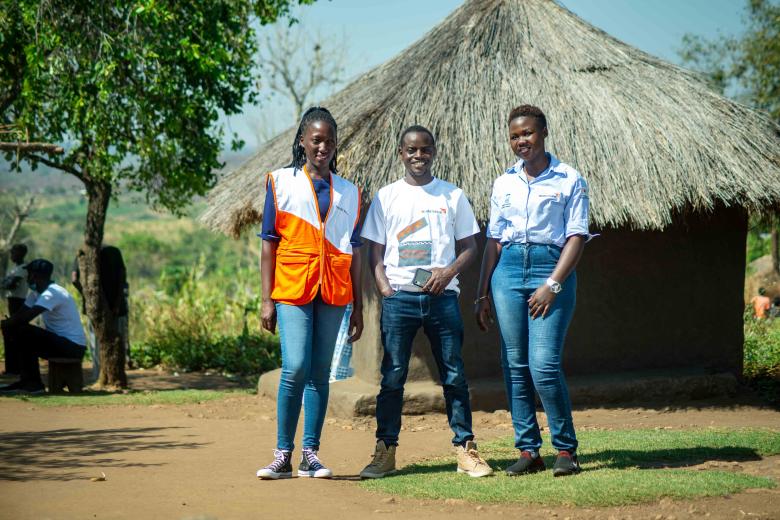 Bidibidi settlement in the eyes of World Vision staff five years later
Wednesday, August 18, 2021
By: Derrick kyatuka - Communications Officer, Uganda Refugee Response
Five years ago, Bidibidi refugee settlement didn't exist. The 250 square kilometres of land covering the eastern half of Yumbe district lay idle and desolate. From a small village name—Bidibidi—became the World's second-largest refugee settlement in the World and the biggest in Africa.
In August this year, the home to more than 270,000 refugees mostly from South Sudan will mark five years since its establishment. In the aftermath of a disaster, children face many challenges. Working with the government, local organisations and corporations, and other entities, World Vision has protected refugee children from further injury, disease or neglect, and provided water, shelter, and household items as well as psychosocial support.
World Vision is well placed to respond to major disasters. We bring life-saving support in times of disaster. We are also committed to long-term rehabilitation, helping communities affected by natural disasters or conflicts get back on their feet.This World Humanitarian Day, we celebrate some of our amazing Bibibidi pioneer staff and the wonderful work they continue to do in the lives of children. Enjoy the read.
Brenda Madrara, UNICEF project Manager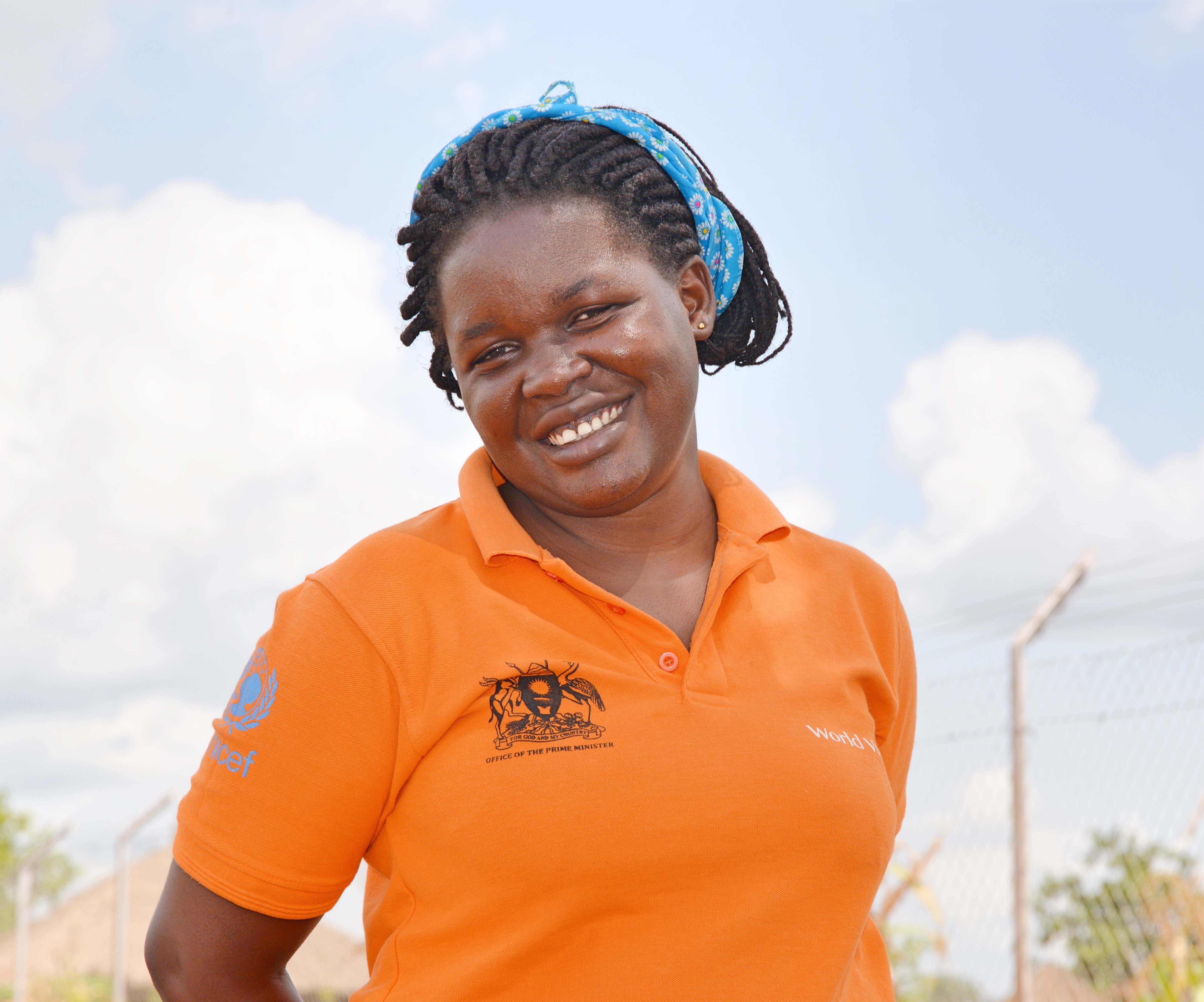 "I joined World Vision in November 2016 as a Child Protection Facilitator under the UNICEF project. The circumstances were difficult and transport was a big challenge. We reported to work at 6:00AM because refugees would arrive overnight. So, we had to be on ground early to identify vulnerable children and support them through the registration and relocation process. I was motivated to serve for long hours because of the need to see children access basic needs on arrival. My most memorable moment was when I met five siblings at the registration point, the eldest aged 12 and the youngest two and half years. I couldn't comprehend how these children who had been separated from their parents at such a young age had trekked that long distance. At the time, we were doing spot fostering at the reception centre but no family was willing to take on more than three children. That would be a burden to an already vulnerable family. A few days later, we were able to find them a foster family, and we kept following up as they coped in the settlement. Currently, they are doing well. Working as a humanitarian, I have witnessed children's lives improve especially through psychosocial support activities."
Malik Ariku, Field Coordinator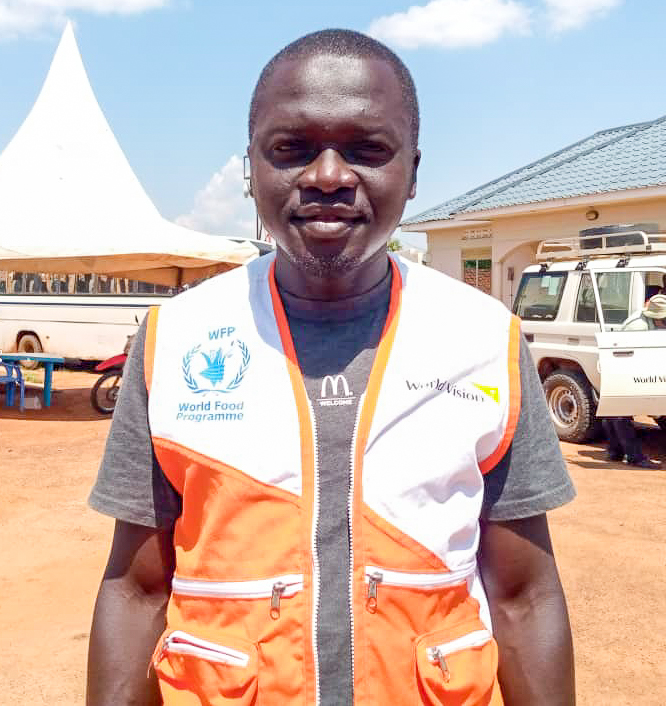 "I joined as a volunteer three days after World Vision had started responding to the refugee influx. I was a support staff at the reception centre. We identified separated and unaccompanied children and fostered them. In October, 2016, I took on the Field Monitor role where I was in charge of making sure that people of concern received hot meals on time. At the time, we were receiving about 3,500 refugees daily. We were few staff on the ground, and the work was overwhelming. We had to sacrifice sleep to meet the needs of children. Most of them arrived in the night and we were always on standby to support them. I vividly remember the day we left the reception centre at 2:00PM to deliver hot meals to new arrivals and our car got trapped in the mud for more than two hours. We returned way past 4:00 AM and we had to continue serving other new arrivals. Response work calls for a lot of sacrifice. Today, I look back and I thank God for thus far we have come. Now we can plan quarterly and yearly on the how we intend to distribute food, unlike before when it was hard to estimate the number of people to get food.  I am motivated by the burning desire to end human suffering. I feel great when I see that my contribution is creating change in the lives of children. That all children are receiving food and are well nourished is my ultimate joy."
Hope Gloria Amaniyo, Field Coordinator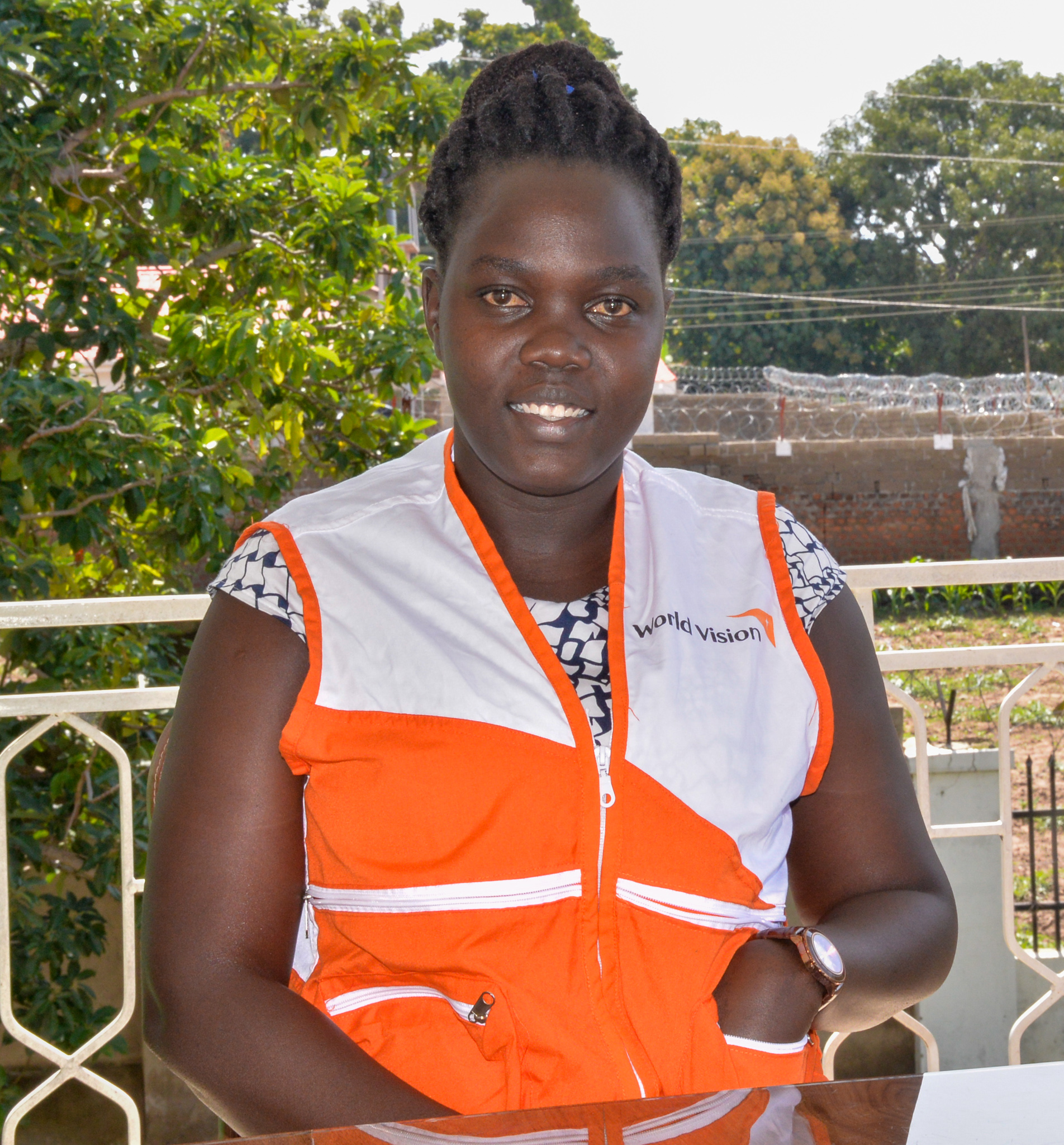 "The reception centre was always busy characterised with heartbreaking scenes. Buses, would ferry in new arrivals –mostly women and children who looked exhausted and uncertain of life as refugees. Sometimes the place would be filled with cries of children who didn't know about the whereabouts of their parents. Most of them felt safe in Uganda with no sound of gunshots. My happy moments were always seeing faces of refugees lighten up especially after receiving food. To many, it meant the world to them after going days with no decent meals. It satisfies me seeing the same people who once depended on hot meals and basic relief items provided by World Vision now resilient and able to meet their own needs. Through interventions like vocational skills training, savings groups and livelihoods interventions, most of the refugees continue to make their lives better and the dependency mindset is being broken."
Hassan Alamini, Programme Support Assistant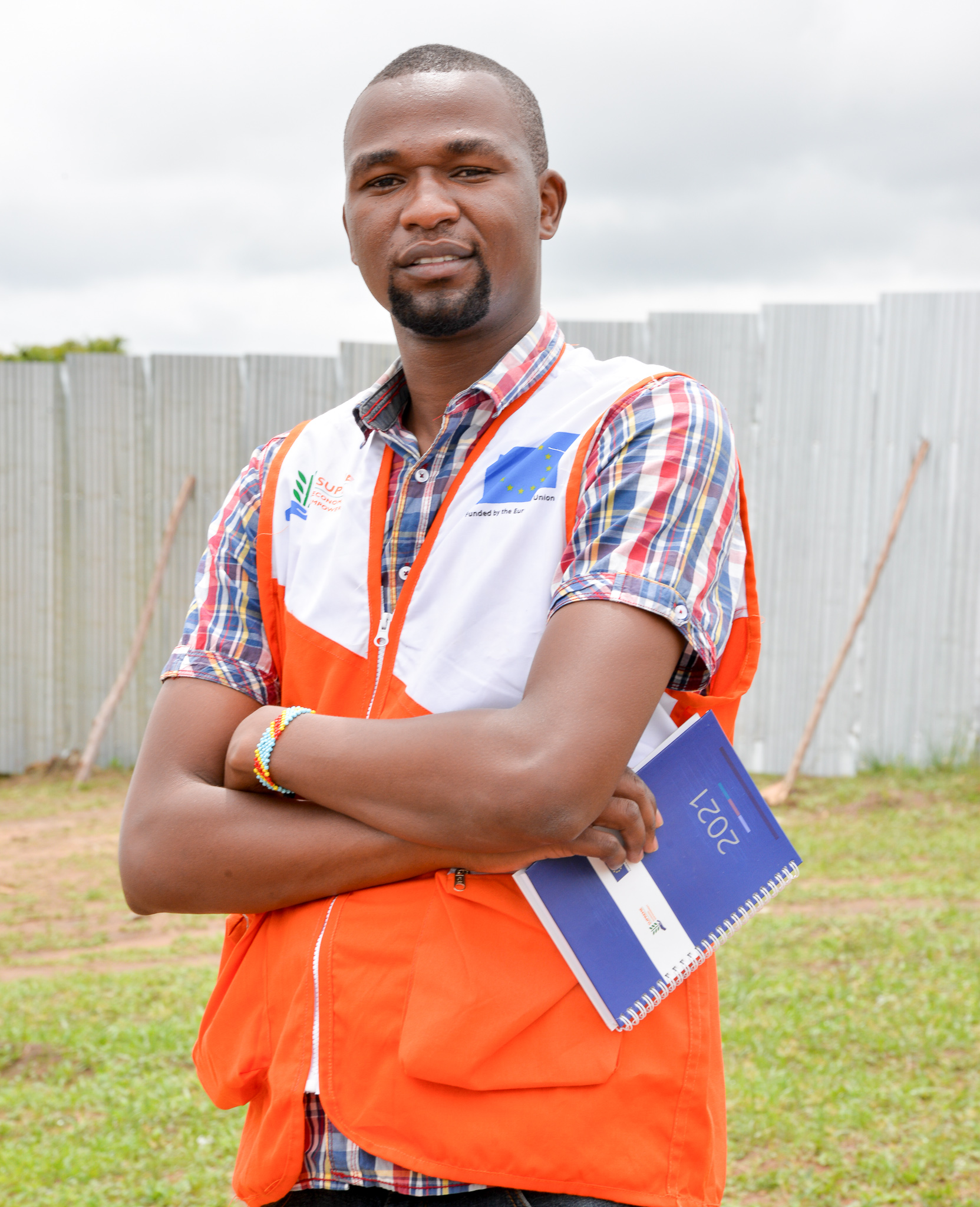 "I joined the response when I was fresh from university. Due to the influx, World Vision was looking for people to support with the distribution of relief items and identification of children at risk. I was taken on as a distribution assistant under the data section in November 2016. I was thrilled by the opportunity but it was challenging. I had no experience in working in an emergency response. In June 2017, I joined the Child Protection team where I also supported with collecting data. I would collect data on over 4,000 children on a daily basis to inform the organisation's reports. The workload was too much but by God's grace we strove against all odds. In 2019, I took on the programme support assistant role that I am doing up to date. It has been an amazing journey witnessing the transition from emergency to development."