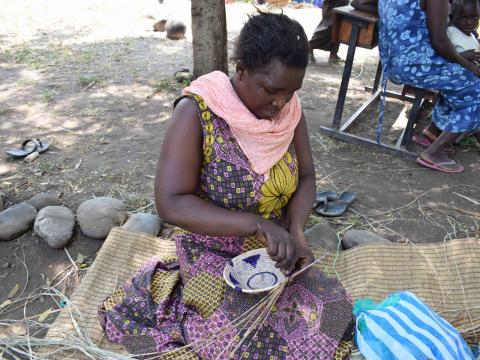 Cash assistance and recovery support to flood victims in Kasese
Monday, September 14, 2020
By Mary Atuheire, Donor Liaison Officer
On the fateful night of May 7, 2020, Alice Katsumbiyo, and her family retired to bed but not in the usual way. They were worried about what would happen during the night.
"It had rained in the mountains that day. Whenever it rains in the mountains, we are worried because floods are caused by water from the mountains", says Alice.
At around 2:00 am, they heard a loud bang outside and they immediately knew the river had burst its banks. The mother of five lives with her husband and their children in Kivengenyi Village in Karusandara Sub-County in Kasese District.
"We live near a stream that is about three kilometers from River Mubuku but the river burst its banks and the running water spread as far us to the stream near our home," she recalls. 
The couple woke up and alerted neighbours and everyone in great panic started preparing to get out of harm's way before it was too late.
 "We knew that we had to save the children first because the water could easily sweep them away. We carried them on our backs to a safer place throughout the night. Our entire village was affected by floods and we moved to Karusandara Seed Internally Displaced Persons' Camp where we have been living for three months now," Alice, notes.
Unfortunately, Alice's family farm was washed away by the floods and they lost one of their cows.
Karusandara, Seed Internally Displaced Persons Camp is a home to 342 households with 168 children directly benefiting from World Vision's cash assistance support programme. Adjusting to the new normal of living in the camp has been a challenge to many, but several families have called World Vision's aid their sigh of relief.  
World Vision, in partnership with the European Union Civil Protection and Humanitarian Aid, is implementing a multi-sector support for vulnerable flood victims in Kasese District. It is targeting to reach 1,250 households in the three Sub-Counties of Bulembia, Karusandara and Ibanda-Bugoya. So far, about 6,670 direct beneficiaries have been reached with cash assistance.  
Each household is supported with 184,950 UGX (about 50.7$) twice during the four months of the project. The beneficiaries are first trained in financial literacy and business skills to help them understand business dynamics, planning, and prioritising family needs.
 "World Vision is unique because it first sensitises us and teaches us how to budget for the money as a family which reduces the risk of domestic violence. We have received the best trainings from them. World Vision staff follow us up and listen to our complaints. Because of the financial literacy trainings, we have learnt how to start small enterprises which will continue to support us after World Vision is gone," she notes.
As a result of the trainings, a group of 40 women has started a basket weaving business at the camp to support themselves and their families with income as they wait for the flooded areas in their respective villages to dry up.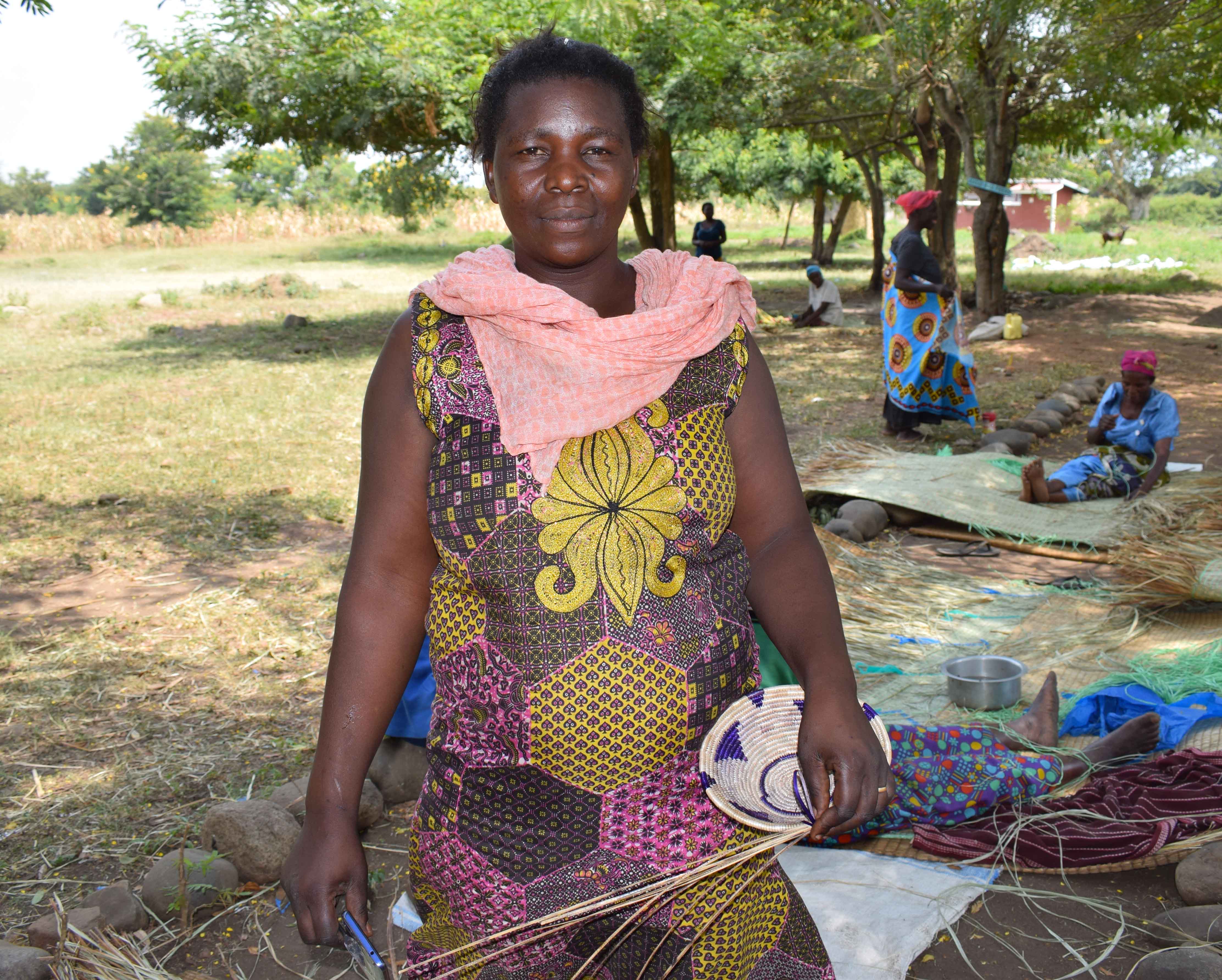 Challenges at the camp
Whilst very crucial, the relief food given to the flood victims by the Government of Uganda is not enough to feed families like Alice's for a long time. These families also face sanitation challenges that come with large numbers of people living in a congested place. The congestion also poses a great risk of spreading the deadly COVID-19 disease that is fast spreading across the country.
However, to improve on sanitation and limit the spread of diseases in an already vulnerable community, members at the camp agreed to contribute 5,000 UGX (1.35 $) per household to purchase cleaning materials (like brooms, scrubbing brushes, buckets, chlorine for cleaning), and for construction of bath shelters.