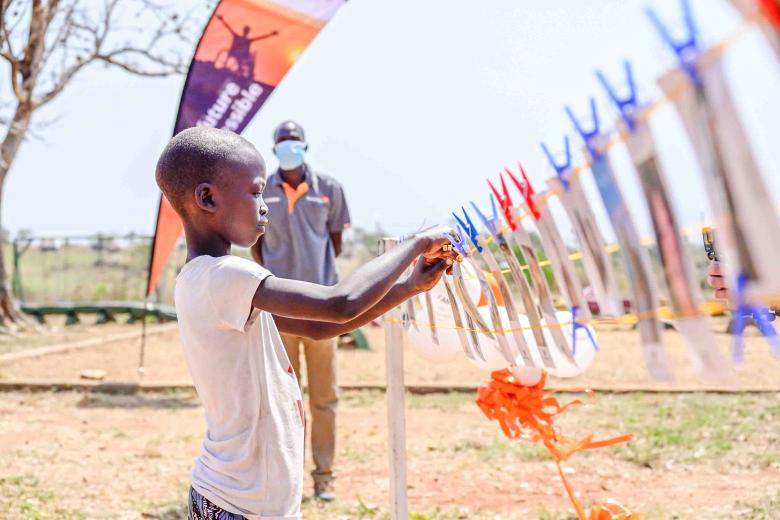 Nexus-based programming takes shape in Uganda refugee response
Monday, May 16, 2022
By Derrick Kyatuka - Communications Coordinator, World Vision's Uganda Refugee Response
Protracted conflict and instability in South Sudan leave little hope that South Sudanese refugees will soon be able to return home safely. To date, the UN Refugee Agency (UNHCR) is not recommending returns to South Sudan and is unlikely to do so until there is lasting peace in the country.
In this context, strategies to support greater self-reliance and resilience for refugees in Uganda over the longer term are a logical response for the government, its development partners, and implementing organisations.
To address fragility, World Vision's Uganda Refugee Response team started designing projects to respond to the protracted nature of the emergency. In 2018, Mission to Increase Capacity and Hope (MICAH), meant to link humanitarian work with long-term development and peace-building in line with a concept known as nexus, was developed. The team envisioned that by the end of the programme cycle in 2020, the response would have attracted funding for longer-term development programming.
Nexus programming
"In 2020, as MICAH came to a close, we embarked on a mission of marketing the idea of long-term programming across World Vision's Support (funding) Offices, and World Vision's Switzerland Office committed to sponsor our very first nexus-based programming in both the refugee and host community of Omugo", explains Mary Njeri, World Vision's Uganda Refugee Response Director. 
World Vision identified key enablers for the nexus work to be successful:
Strengthening social capital within communities, between communities, and with local service providers to improve livelihoods, resilience to shocks, and community well-being.

Contributing to local economic development and financial inclusion of refugee and host communities to increase livelihood options for refugees and hosts, and increased economic interactions between them.

Investing in education as an important strategy for reducing individual and household poverty over the long term and reducing protection risks for children; a critical contribution to achieving the Government of Uganda's national development goals.
Other key enablers are linking social safety net transfers with long-term development activities; combining humanitarian transfers with livelihood interventions to provide a viable way to support the most vulnerable households rebuild their lives and livelihoods, and adapting development livelihood and child protection interventions to a refugee context. This enables children and their communities to meet their needs and aspirations in the long term, contributing towards building their resilience and social capital.
"It is exciting to see children we call child ambassadors from both the refugee and host communities enrol in our area programming", says Jeremiah Nyagah, World Vision's Programmes Director for Uganda. "We currently have 48 development programmes spread across the country in 52 districts supported by 13 Support Offices." The Uganda Refugee Response has been blessed with two area programmes out of the five targeted within the current strategy period.
Humanitarian nexus, development, and peace-building action is a vital act of solidarity with highly vulnerable children, women, and men living in fragile contexts.
The policy context in Uganda allows for the nexus to be operationalised in a way that enables children and their communities to meet their needs and aspirations, and that fosters social cohesion and peaceful coexistence between refugee and host communities.