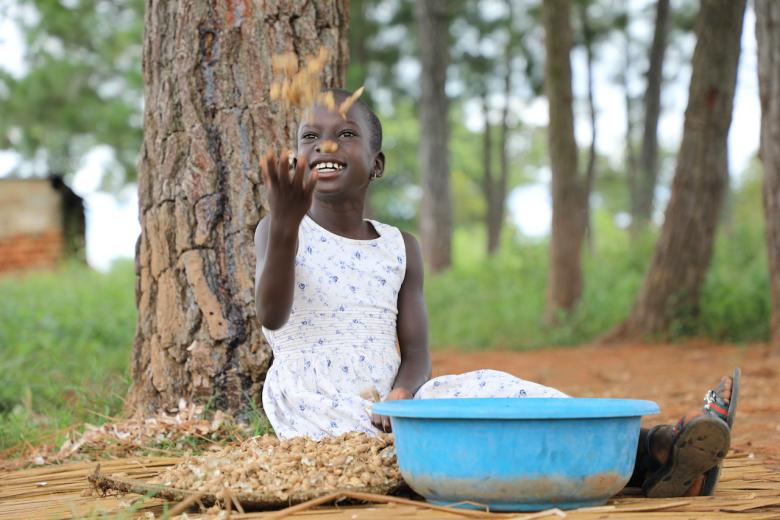 Rich harvest awaits sponsorship vineyard in Uganda
Friday, December 3, 2021
This primary school, located in Bobi sub-county in Omoro district, has a rich history. It's name is loosely translated in the local dialect of Acoli, "a pen gave me". Ancient folklore tells a story of an educated chief in the village, during whose time there were very few people who were formally educated. However, because of the education that he received through a pen that was given to him, life was easy for him.
But things have not quite been as easy for everyone else, says Scovia (35), a teacher at the school. She is a widow who lives with her nine-year-old daughter, Gracious, who is in Primary 5. Being a single mother, life was hard enough without adding on the many challenges that the school faced.
Scovia recalls that, not very long ago, there were not enough classrooms for pupils, save for an old structure that used to sit 160 children. "Because of the congestion, it was not easy to move around the class. Pupils were packed and sat even near the blackboard," she says, adding that they also lacked educational materials like books and pens.
Gracious agrees, sharing that she could not understand what she was taught, because there were too many students in class. Reading in the evenings was also impossible, because many homes lacked electricity. Scovia rented a house at the centre where she stayed with her daughter. She would pay UGX 25,000 (US$7) for the room with no power. In addition to paying her rent, the school also needed UGX 70,000 (US$20) per term for her daughter's school fees and other requirements.
When a new teachers' quarters was constructed at the school in 2014, Scovia and her daughter then shifted from the single room to the new facility. Here, they were provided with solar-charged lamps, which made it easier for Gracious to do some revision in the evening after school.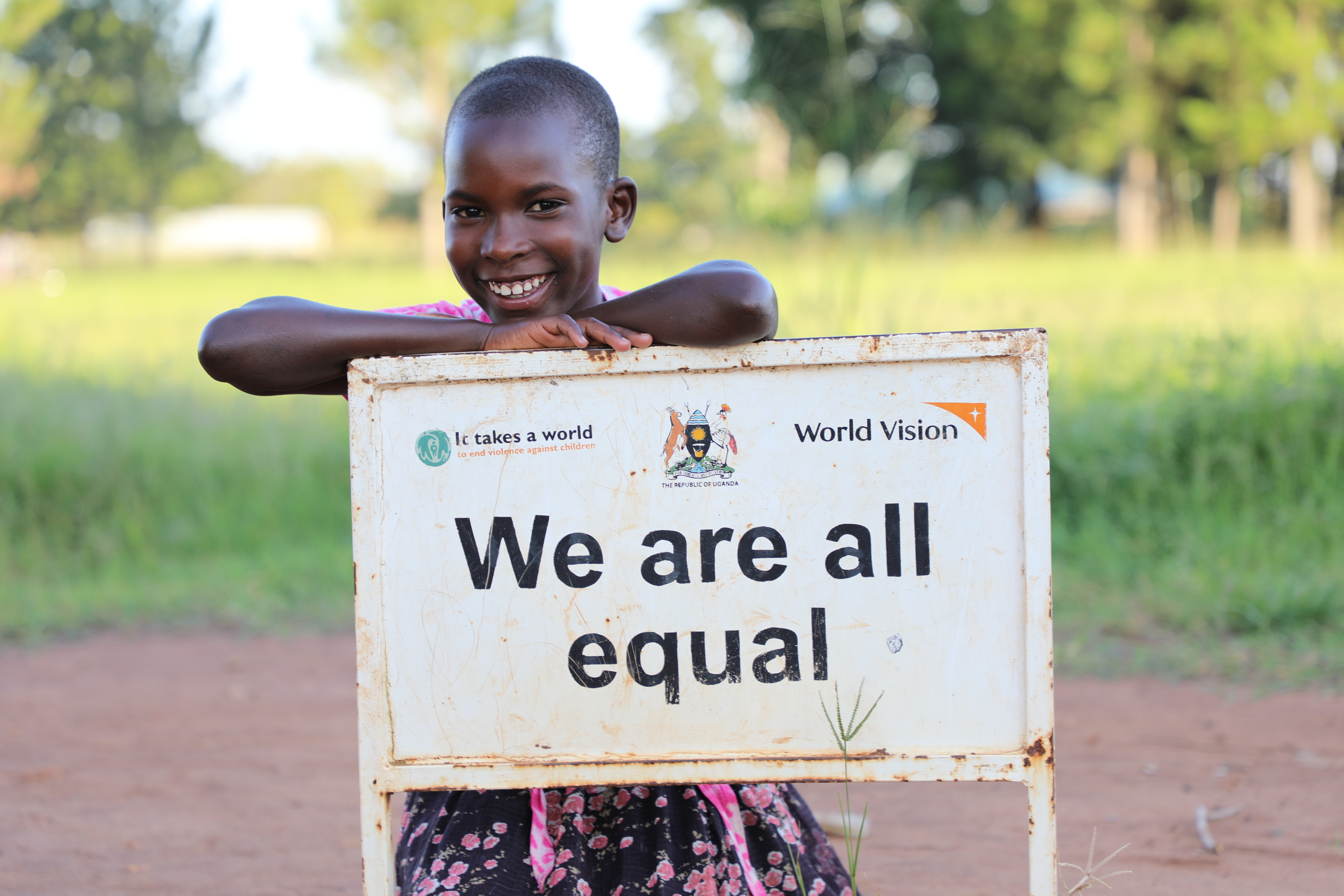 In 2019, Gracious was sponsored by World Vision and a lot has since changed. Scovia says that World Vision staff would always visit and leave some encouragement from the Bible. In addition, she was trained in financial literacy and livelihoods, including on the maintenance of kitchen gardens behind their homes. "World Vision has empowered me with knowledge and opened my eyes to a lot of things," she says. "World Vision has also encouraged us to trust God in all that we do." 
With her training, Scovia is able to grow a variety of vegetables that have helped to boost her family's nutrition. "When I have excess, I sell some of the vegetables at the nearby market for between UGX10,000 – 20,000 (US$3-6)", she says. Together with other parents who have sponsored children, Scovia also started a savings group where members save at least UGX 10,000 (US$6) each month. 
Recently, Scovia borrowed UGX 300,000 (US$83), which she used to purchase a second-hand laptop. "I use the laptop for studies, and also to teach Gracious using study material borrowed from friends," she shares.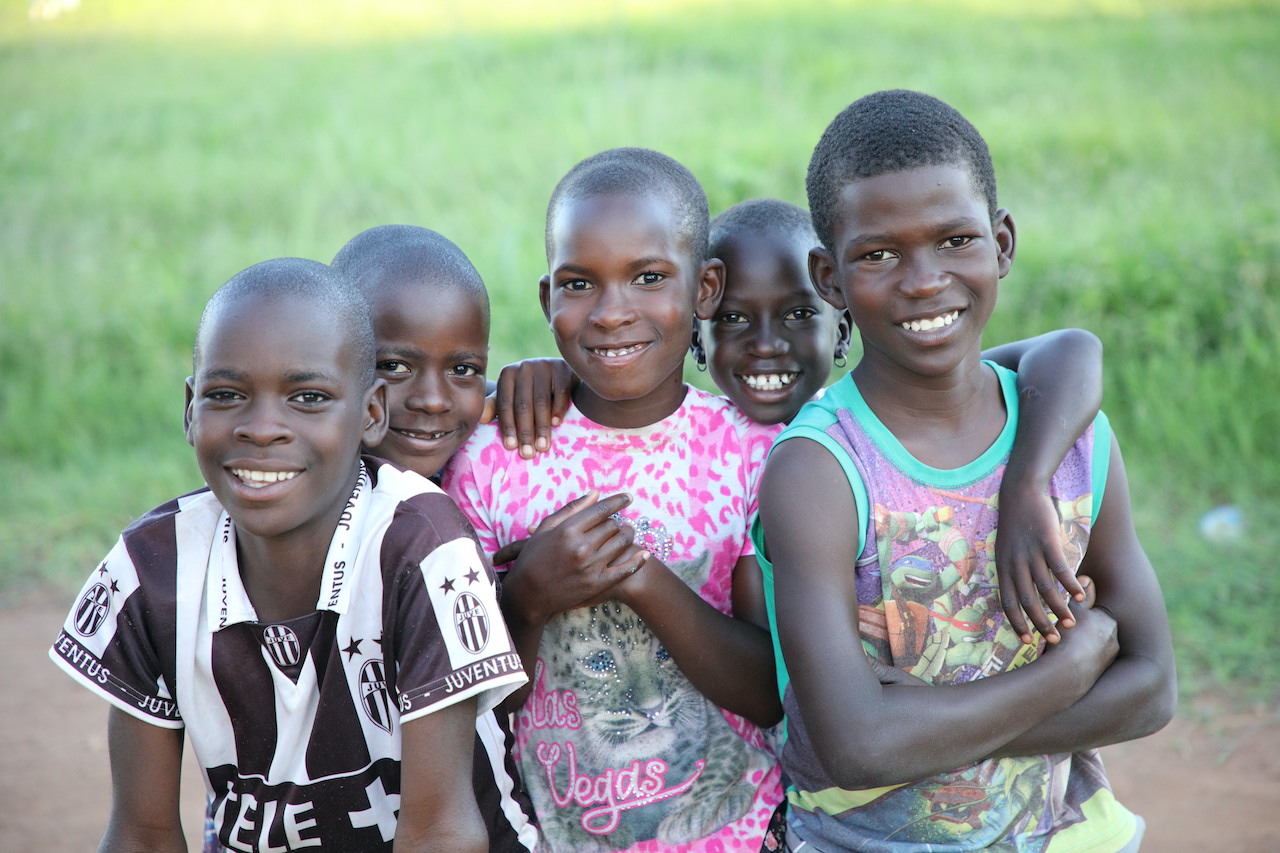 During the day, Gracious has time to play with her friends Tracy (eight), Titus (12), Timothy (seven), and Desmond (11). They do not study at the same school, but their parents all teach at Gracious' school with Scovia. Tracy (second from right) is Gracious' best friend. She lives with her mother, brother Titus and their youngest brother.
"Life is now better since World Vision came into our lives and I am happier," says Gracious. With an additional classroom block constructed, classes have been decongested. More educational materials including books, erasers, and also play materials were distributed by World Vision.
Tracy's mother, Lanyero is a teacher of Primary 1, but both her children do not study at school. When World Vision distributed educational materials to the school, the children of teachers there benefited. 
"World Vision built for us a house. We also got books and rubbers, so much that when you make a mistake, you can rub off and do correction," says Tracy. She wants to be a nurse when she grows up, while her brother Titus wants to be a doctor, so that they can serve the community.
Desmond and Timothy, who are brothers, both live within the school because their mother Achola Betty is also a teacher there. "World Vision gave us solar lamps, so we are able to study in the night," says Desmond.
When they are not playing, the children do their revision in the empty classroom blocks. Schools are still closed because of the COVID-19 pandemic and pupils are at home as a measure of containing the spread of the virus. But through home learning introduced by World Vision, Gracious and her friends continue to study.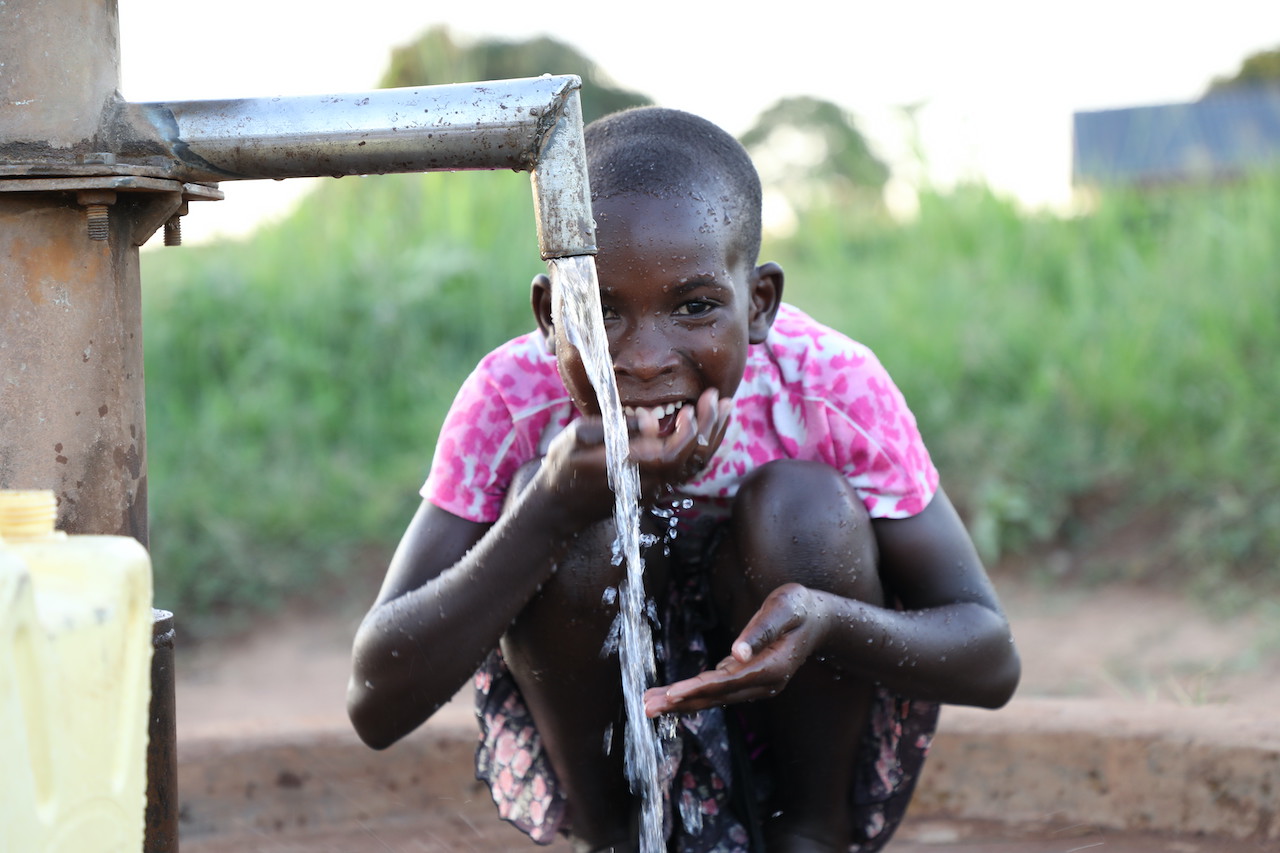 Previously, the nearest water source was a borehole built at a health facility a few kilometres away, shared with the community. "Children would cross the busy road to get water at the health facility. It was dangerous for them. At times, they would return with used syringes and items that had been disposed at the hospital", Scovia says. Gracious would often be late for her classes if she had to fetch water in the morning. This affected her performance in school.
World Vision sunk a new borehole, which was also in the school, that made access to clean water easier. Gracious, just like her friends, now can get water within the school compound. She has more time to study. 
Just like the chief who gave the village the name because of the education he received, life has today become easier for Gracious and her mother. Gracious is one among the 3,600 children sponsored by World Vision in its Koro Bobi area programme.
"I thank World Vision for changing our lives and making it better," Scovia concludes.
-
By Emmanuel A. Okello, Communications Officer, World Vision Uganda