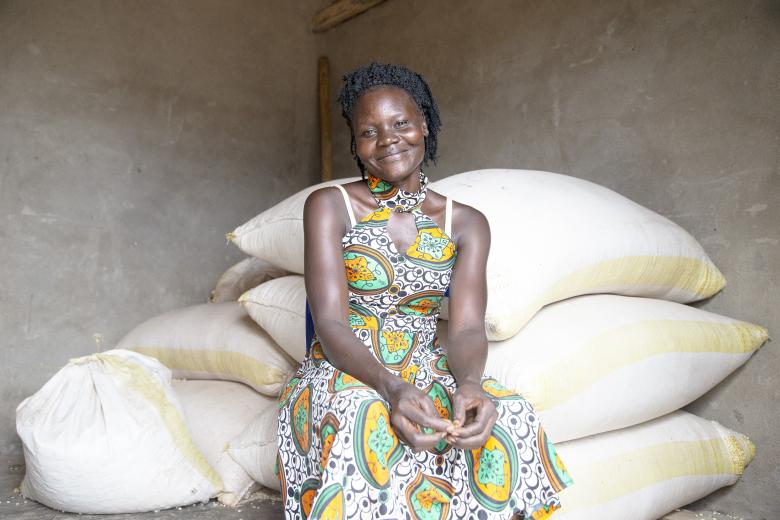 Savings groups give refugees the power of choice
Wednesday, September 8, 2021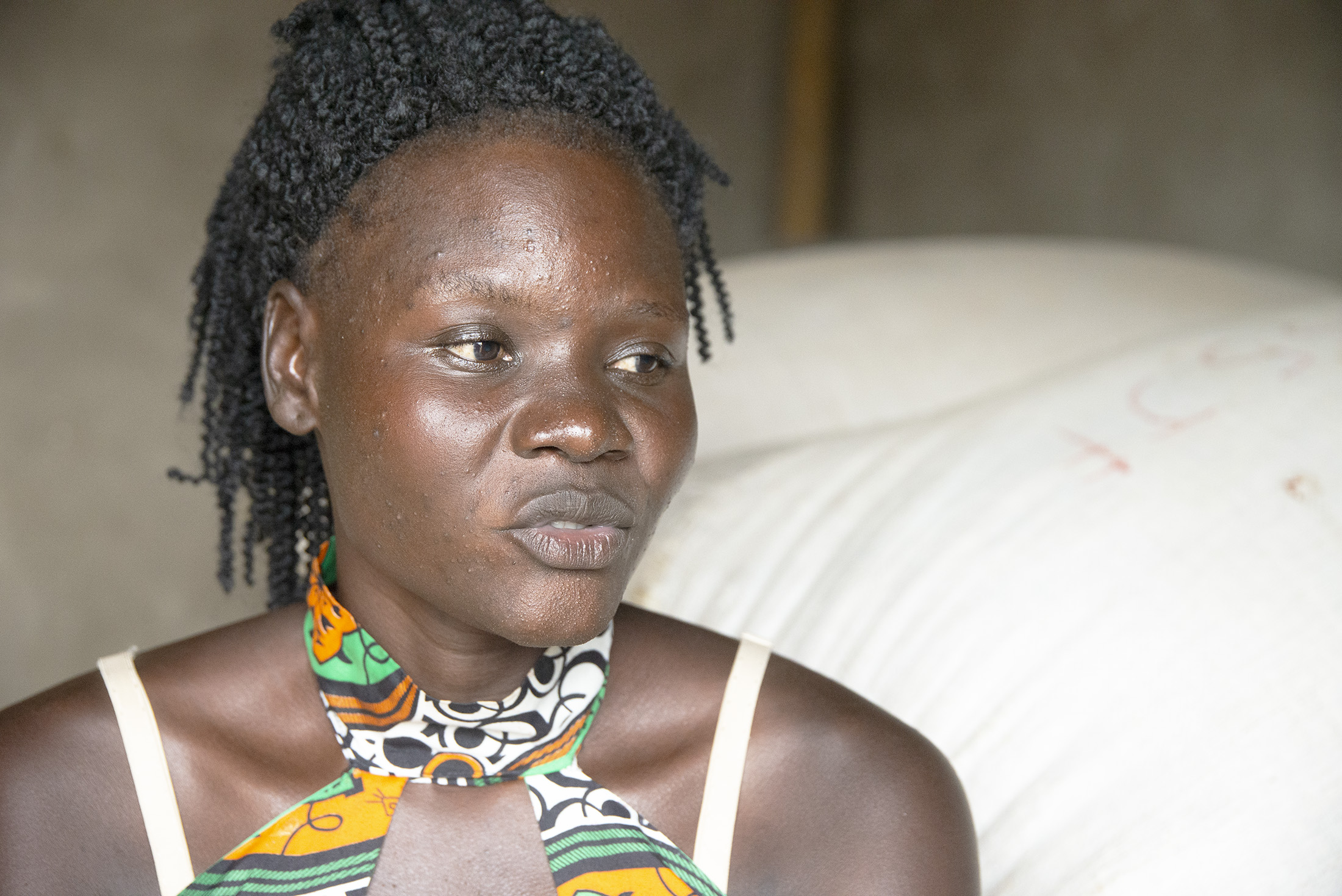 Joyce Komaa left her home in South Sudan with her two children Emmanuel (then seven years old), and Brian (then four). Separated from her husband as she fled the wrath of armed men in her village, Joyce does not know his whereabouts, or whether he is alive. Several of her friends were killed as they tried to cross the border to Uganda.
Joyce managed to escape and fled without money or identification. She could not return home. She arrived in a foreign country exhausted, alone, and with no sense of where to go for assistance. She had been running for over two weeks to the Ugandan border, fleeing from the armed men who had taken her husband in her home country, South Sudan. After crossing into Uganda, she came directly to Maaji III Refugee Settlement in Adjumani District, West Nile, Uganda with her children now aged 12 and nine.
"When I arrived, with no friends or family, it was hard to survive, especially with the children. Sometimes there wasn't enough food", says Joyce who relied solely on a monthly cash handout of US$13 from UNHCR, the UN Refugee Agency, and its sister agency, the World Food Programme.
She felt the burden of being alone in a strange land with two children to take care of. Much as she was getting food from the World Food Programme and some other essentials, Joyce needed a source of income to help provide for her children. "There was no life", says Joyce. "Children were not playing. We went hungry for days."
When she secured a little food, she only prepared part of it, as preparing the whole of it would simply mean they would go hungry for more days. "Often, we just had porridge during the day", says Joyce. "It was so humiliating as a mother that I couldn't provide for my children."
Joyce's turning point was when World Vision, through the Mountain Blue Farms-funded West Nile Livelihoods Project, mobilised and trained refugees like her in savings group dynamics and entrepreneurship skills. Equipped with numeracy and financial skills, Joyce and others immediately formed the Blessings Savings Group with the sole purpose of saving regularly, borrowing from their group's revolving fund, and repaying loans at an affordable interest rate.  
"We realised that as refugees we were not customers of formal financial institutions which ask for a lot of requirements if you want a loan", says Joyce. "So, we thought it wise to create our own village bank to meet our financial needs, and for members to run to if they have an emergency at home, say, sickness."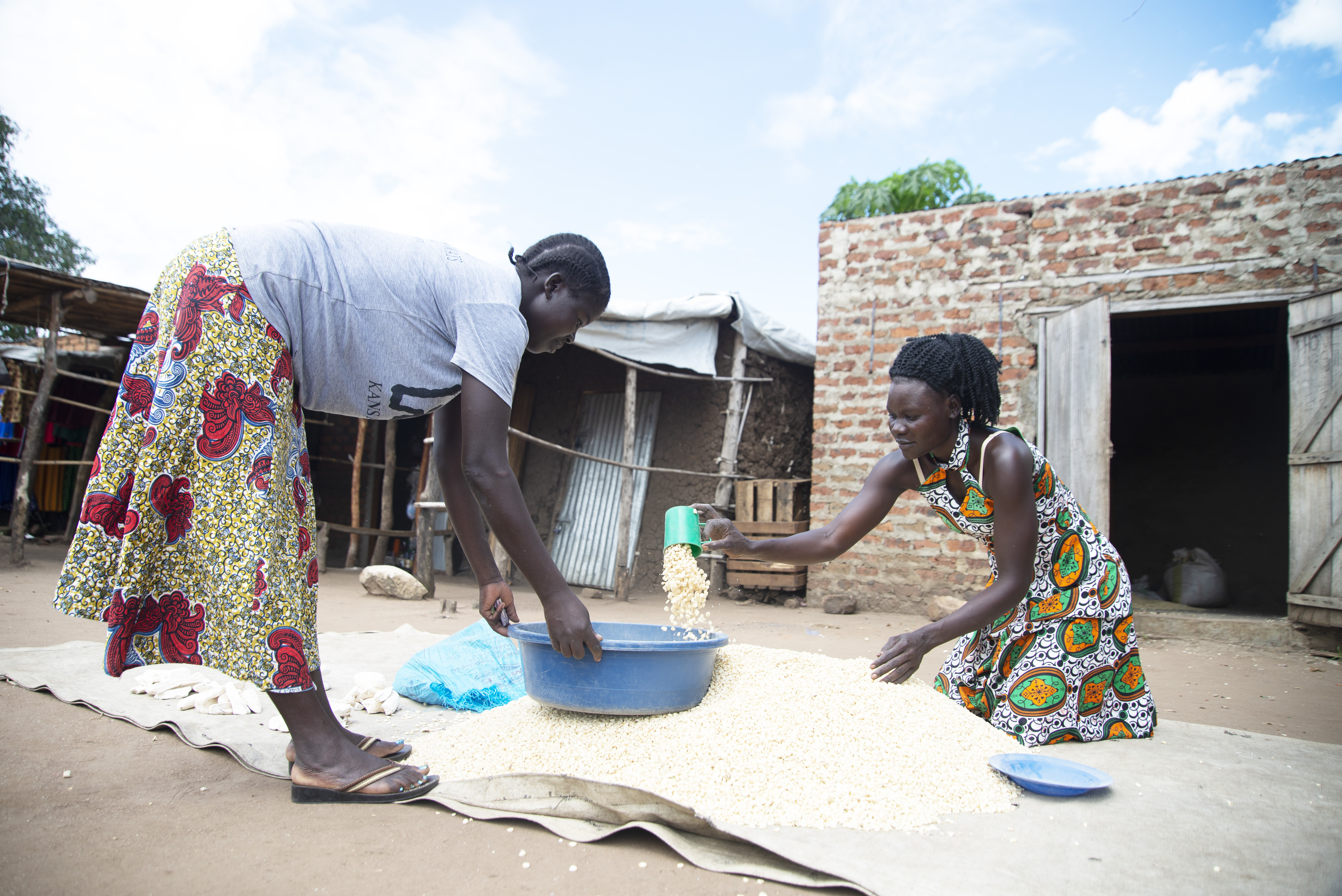 As a result, Joyce and her fellow savings group members have found a way to make an income on top of their regular savings. Joyce says that refugees in her community have learned fundamental skills through the project. "Before we had the training, we didn't know how to save the money", she says. "The group members, they learn something: how to look after their money."
With their entrepreneurship skills, many refugees, including Joyce, have also started their own small businesses, selling maize, beans, groundnuts and peas. "I started small—dealing in basins", says Joyce who has since expanded and is now bulk-buying in 100kg bags.
The project also provides refugees with agricultural tools, quality seeds and learnt specialised techniques for growing a variety of crops, including vegetables. "More importantly, refugees have access to safe, nutritious food and a way to earn a living and better their lives and future," says Joyce.
So far, Joyce has saved slightly more than UGX6 million (US$1,700). She is using her increased income to build a new house for her family and pay school fees, but she has many plans for the future. "The orders have increased and I can only meet the demand when I solve the existing challenge of transport. I want to buy a small pickup to help me transport the stock to and from the market on time", says Joyce.
The 25-year-old is among more than 215,000 South Sudanese refugees living in Adjumani district in Uganda. The district has the second-largest refugee population in Uganda because of its proximity to South Sudan. Most of them don't know if and when they would go back to their home country.
Despite feeling safe and secure, many of these refugees live in extreme poverty, often leading to food insecurity and environmental degradation in host communities. Jesca Alanyo, the West Nile Livelihoods Project Coordinator at World Vision in Uganda, says with the outbreak of the coronavirus (COVID-19) pandemic, the resultant reduction in food rations in refugee settlements has amplified precarious conditions. "The hunger crisis is real and widespread," says Jesca.
The effects of saving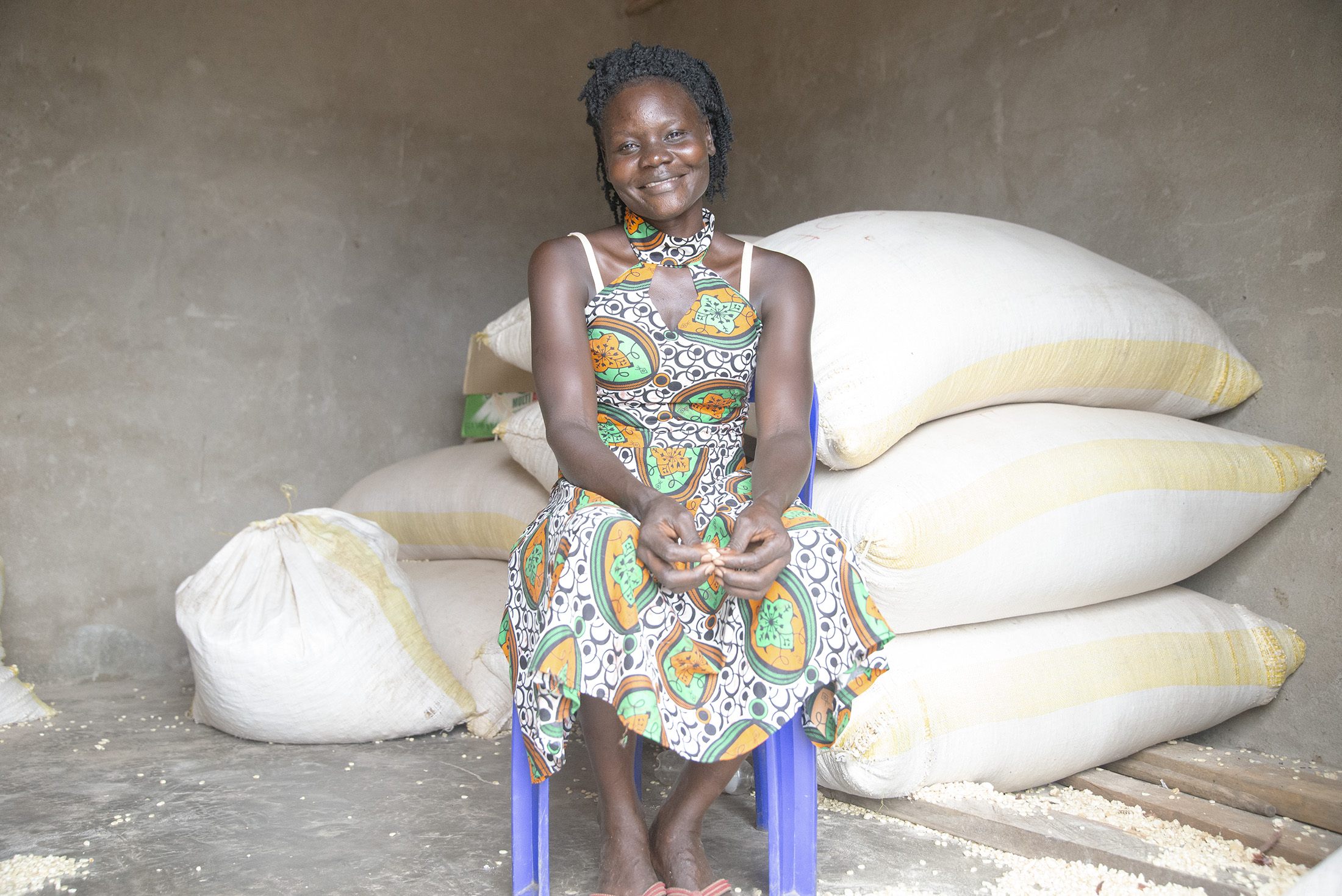 World Vision-empowered savings groups are actively minimising the number of women who are vulnerable due to poverty and a lack of finance all over the world.
By offering refugees the opportunity to access financial resources, savings groups are providing many with the ability to be prepared for the future. From equipping them to manage unanticipated expenses to affording them the ability to budget better for necessities, these groups enable women to fully participate in financial matters.
"Savings groups aren't just providing numeracy and financial skills", says Jesca. "They're building confidence and independence, strengthening families and bridging the gender divide in financial inclusion. Most importantly, we're empowering women with a greater sense of equality."
Refugees are a young, untapped source of labour, with lots of potential to achieve incredible change. Programmes that stimulate varied skills to increase their chances of employment can significantly improve their well-being, and at the same time help develop these regions economically.
Additionally, initiatives like improving access to finance through Savings for Transformation, changing behaviour through Empowered Worldview, and improving production and entrepreneurship through local value chain development and business skills training are part of a World Vision's wider approach to improve the self-reliance of refugees and communities that host them.
"If given the opportunity, refugees can immensely contribute to their host countries", says Jesca. "As they work together and interact, they are able to learn about each other, seeing the similarities between them. They realise that they have similar dreams, as well as fears."
Joyce is a happy woman. She has a reason to split her face with an ear-to-ear smile, thanks to being part of a World Vision-supported savings group! 
The savings group has also received loans from VisionFund to help them inject more into their business. "Since I started saving, I live very well. Now we eat three meals a day and can afford all life essentials for my family like nice clothes, balanced diet, shelter, medical and school fees", says Joyce as she arranges her produce stock at the store. "It is important because it means I can meet my family duties. My family standard has been raised and I am very thankful for this opportunity."
About World Vision-empowered savings groups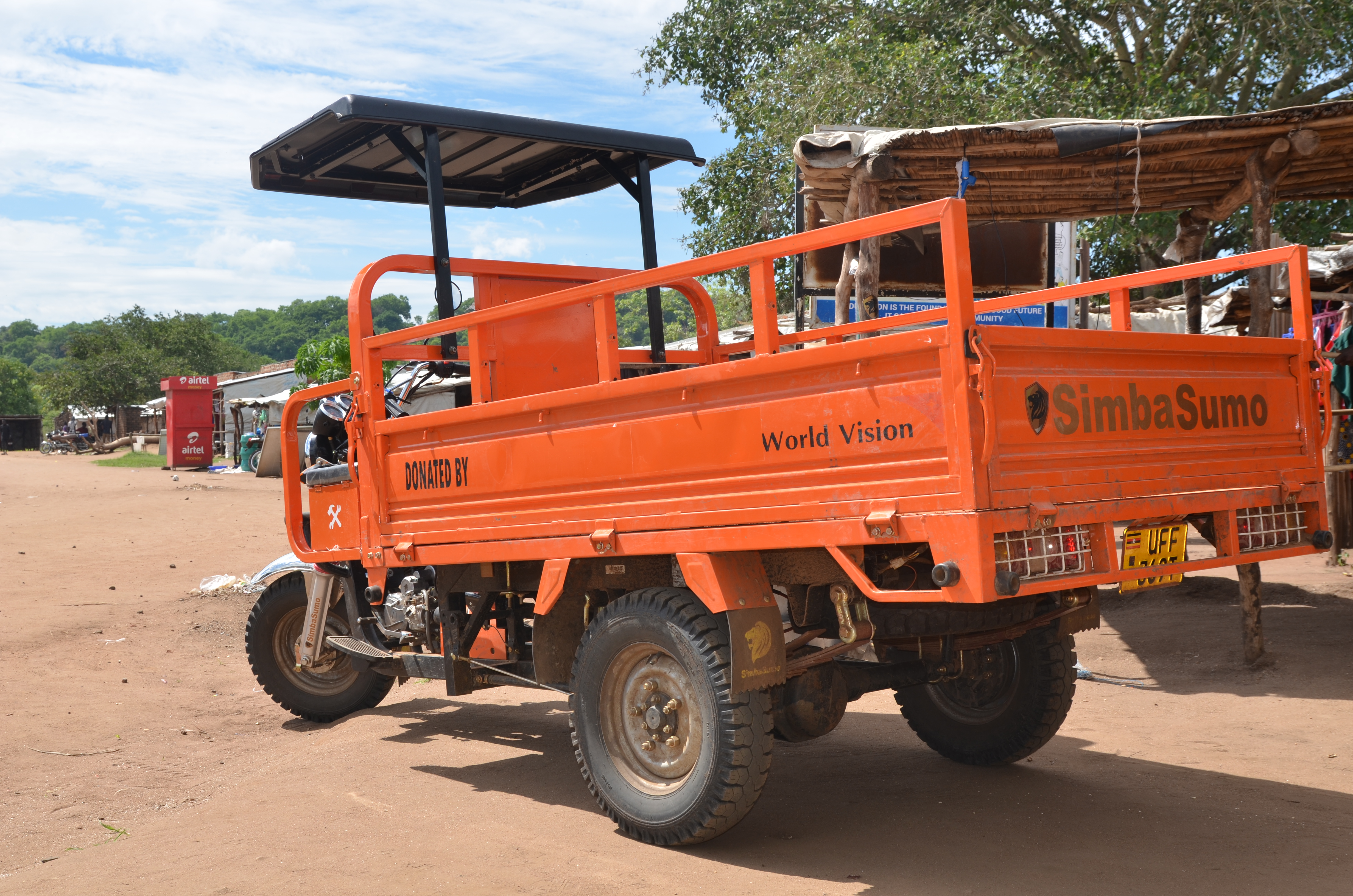 As part of our livelihoods and resilience programming, World Vision provides women and men in the community with training that focuses on numeracy and basic finance skills. At the same time, we facilitate savings groups that enable members to access savings and credit in a small-scale and sustainable way, while also further enhancing members' numeracy skills. These groups function beyond our direct involvement.
The structure of these groups is simple. It all begins with a savings kit, provided by World Vision. This kit includes a money box and padlock, notebooks and calculators. Then, members assign each other roles, such as money counter, record keeper and group leader.
Loans made through savings groups are often used to invest in income-generating activities and the group also has a small social fund to cover small emergency expenses.
These groups don't just allow households quick access to funding when they need it. They also strengthen relationships in the community and help give women an equal voice in the financial matters that affect them.
___
Story: Fred Ouma - Development Communications Coordinator, World Vision in Uganda
Photos: Brian Jakisa Mungu - MEAL Assistant, World Vision in Uganda