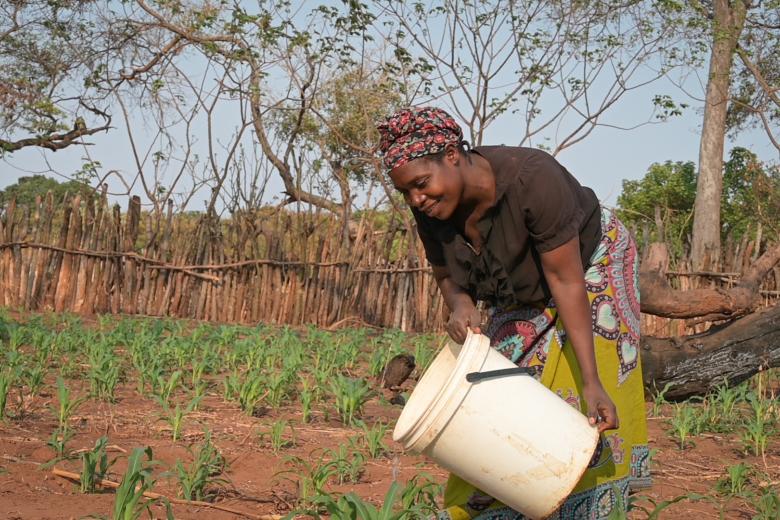 Borehole mechanisation improves lives and livelihoods in Sikwenje village
Monday, January 31, 2022
The thought of waking up at dawn every morning and walking for over 3 kilometres in search of water was unbearable for 35-year-old Esther of Sikwenje village, in one of World Vision's Nyimba Area Development Programme catchment areas.
It wasn't just that the long walk was exhausting for her; the long queues for water also affected Esther's schedule, as this would mean she was unproductive on other issues at the expense of having water for domestic use.
She says that the population of Sikwenje village depended on only three open water sources which were also shared with domestic animals, and this was a challenge because the community constantly suffered from diarrhoea and water-borne diseases.
"When it comes to water, women and children are the most affected, and sometimes our husbands would not understand when we spent a lot of time at the well because we failed to perform other household duties and this used to bring conflict in our homes", says Esther.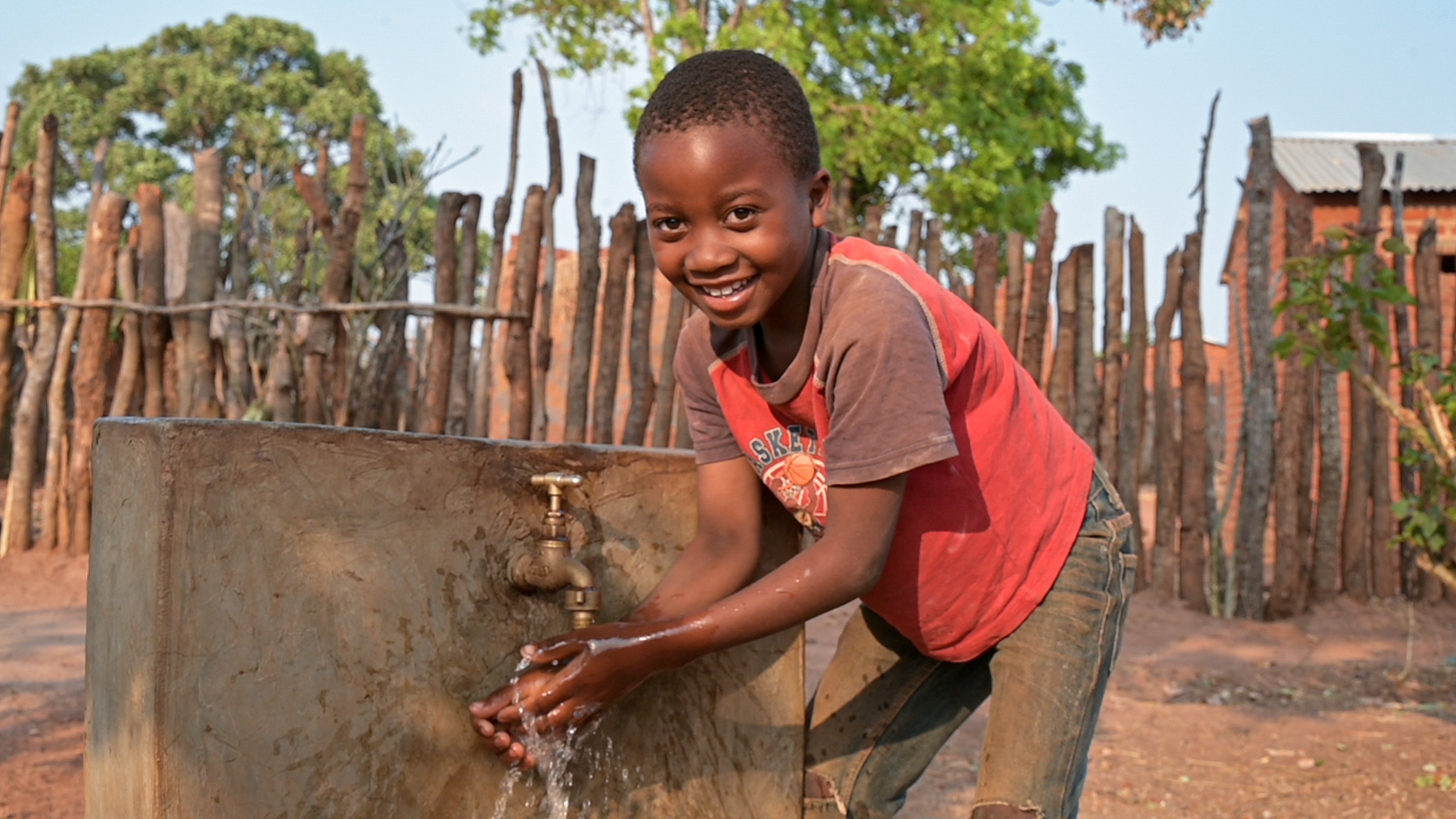 In 2017, an organisation came in and drilled a borehole for the village, but the village population outweighed the capacity of water provided and led people from the furthest areas to continue fetching water from the old shallow wells. The situation affected school children's performance and attendance, because they used to spend long hours in queues for water, and would often be too tired to concentrate in class during lessons.
"I used to feel very bad every time I saw my children's bad school results, and I thought I was wasting money taking them to school. Other times, I wished I could withdraw them from school so that they can help at home since nothing good was coming from their education", Esther tells us. "But what I did not understand was that the water challenges affected their education."
Globally, World Vision is reaching one new person every 10 seconds, and three more schools every day with clean water.
In 2019, World Vision's Nyimba Area Programme, through its Water, Sanitation and Hygiene (WASH) project, intervened by drilling and mechanising a borehole to provide clean and safe drinking water for the community. Since the mechanisation, 25 taps have been connected and spread across Sikwenje village, therefore, benefiting over 1,000 community members.
The provision of water has helped and improved many families like Esther's with quick access to clean tap water.
"I no longer have to worry about waking up before sunrise and walking long distances in search of water. Now, all I do is walk a few steps to the tap, fetch my water and prepare a good meal for my family on time", she says with a smile.
Esther adds that she has also become more productive; she has started growing vegetables, which she easily waters and sells to other community members, thereby generating an income. "It makes me so happy to see my children's school results improve because they spend less time fetching water and more time on their school work", she says.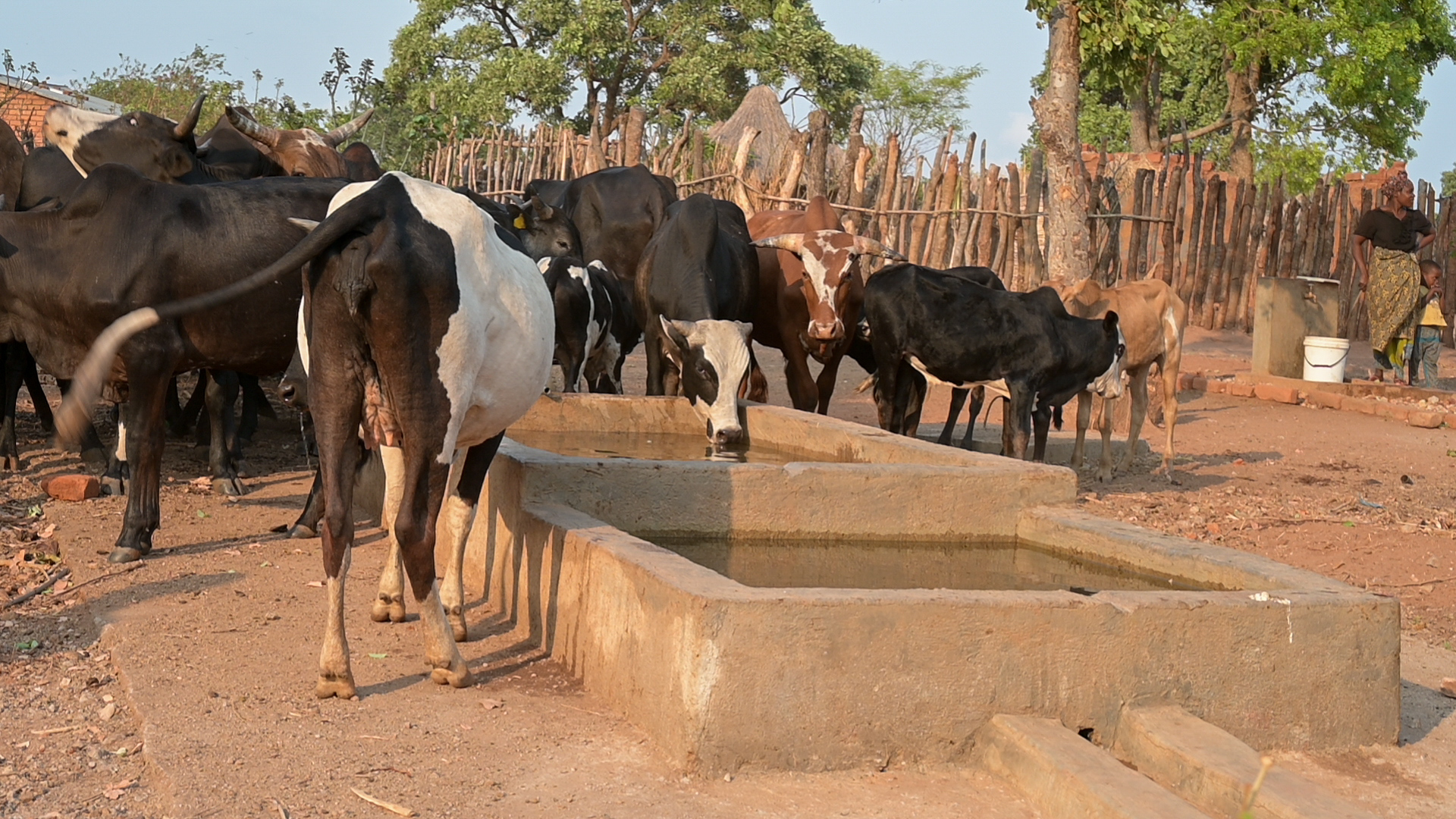 The mechanisation has also improved personal hygiene among children in schools and the community members at large, unlike in the past when people used to share water sources with animals, which resulted in diarrhoea cases. Today, troughs have also been made to provide enough water for livestock.