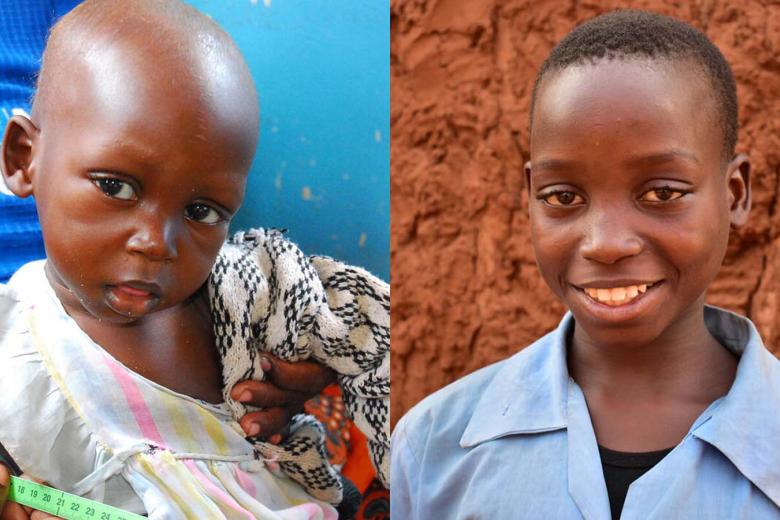 How Plumpy'Nut saved Swangirai from malnutrition in Zambia
Wednesday, January 5, 2022
12 years ago, Swangirai was just 11 months old. He arrived at a rural health centre in Zambia with his mother, Harriet, and he was yelling uncontrollably.
Wrapped in a Chitenge (African fabric wrap) on Harriet's back, his mother said, "I have tried everything all the way to calm him down but he can't stop. I don't know why, but this has been going on for weeks now and I am tired. But I cannot breastfeed him; I am six months pregnant."
Swangirai's cries became louder. Harriet panicked even more. She unwrapped Swangirai and tried to calm him as she sat on one end of the concrete seats built around the waiting bay's walls.
"According to our tradition, I am not supposed to breastfeed when I'm carrying another baby in the womb," Harriet said. "But because I already made that mistake, he breastfed before I realised that I was pregnant again; that's what has caused him to start suffering from masato."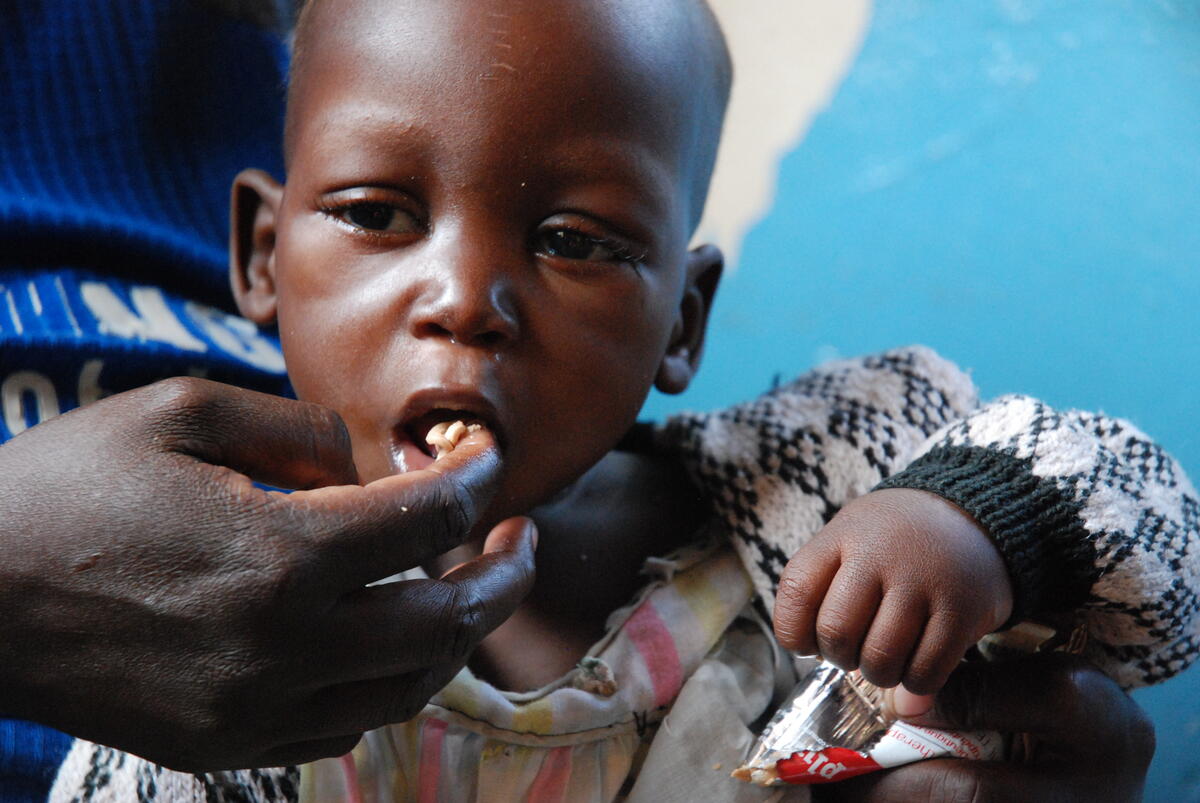 Masato is a disease believed to come as a result of a baby drinking milk from a pregnant mother. "His feet, face and hands started to swell."
Many in Zambia believe that the swelling of baby's hands, legs, and face is caused by the breastfeeding mother's infidelity. As such, most mothers whose children experience these conditions are oppressed by their families, particularly their husbands.
Betty Thewo, World Vision's nutritionist coordinating the Community Management of Acute Malnutrition (CMAM) Programme at the time, began to examine Swangirai. A mid upper arm circumference (MUAC) tape measurement taken, showing that he was in the yellow category –a dangerous stage of malnutrition.
"In his current condition, his immune system has been weakened, exposing him to other sicknesses like the diarrhoea which he is also suffering from", Betty said.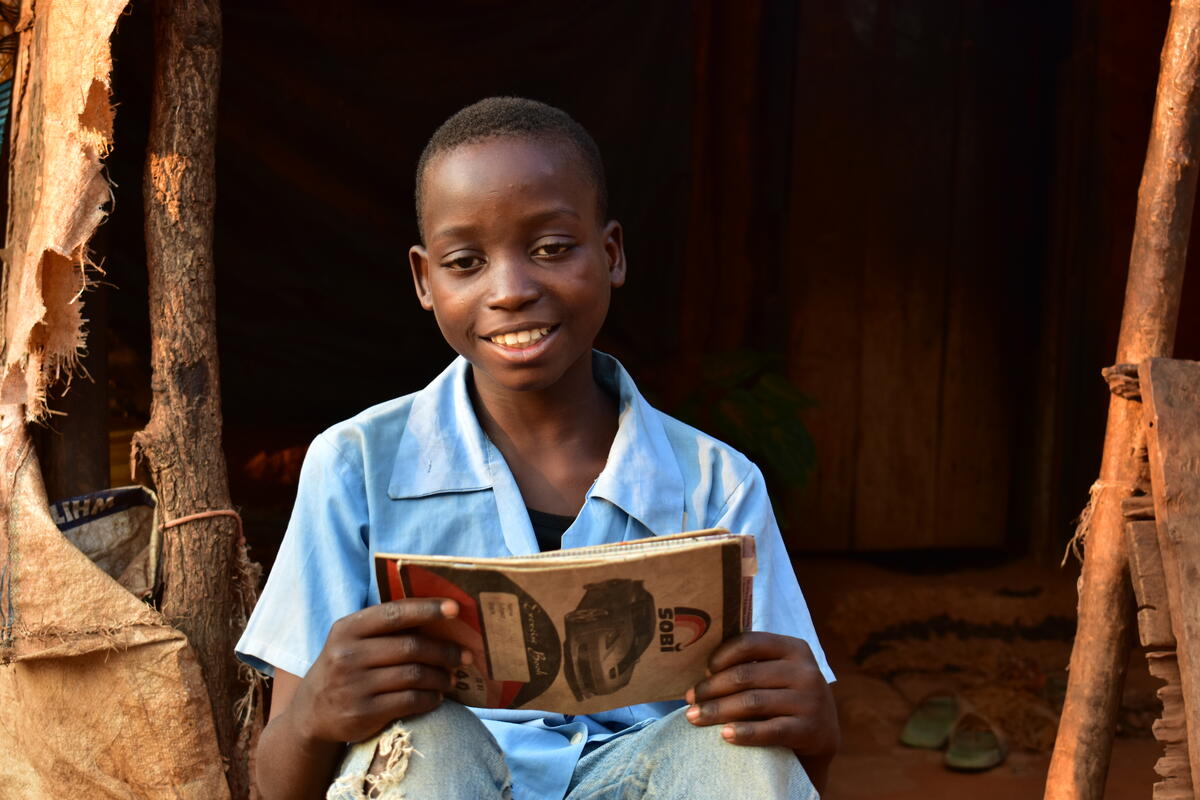 Betty broke the news to Harriet. "What you think is masato actually is malnutrition. He is crying because he is hungry; he needs food to eat. He will right away start feeding on Plumpy'Nut (Ready-to-Use Therapeutic Feed - RUTF) and you will see how everything will change in your son in less than 12 days," Betty assured Harriet.
As soon as a sachet of Plumpy'Nut was open, Swangirai stopped crying. Harriet squeezed out the peanut butter-like substance onto one of her fingers, scooping it to feed him. Without delay, Swangirai rapidly ate the entire sachet.
Swangirai did not cry again as the mother collected more Plumpy'Nut sachets to carry home for him.
"I wasted time taking my son to witchdoctors to seek treatment of what I believe to be masato, when it was malnutrition; all the tattoo cuttings you are seeing on his body and forehead were done to try to cure masato", Harriet added.
Today, a healthy boy is seen seated and jovially playing with his friends. He is none other than Swangirai.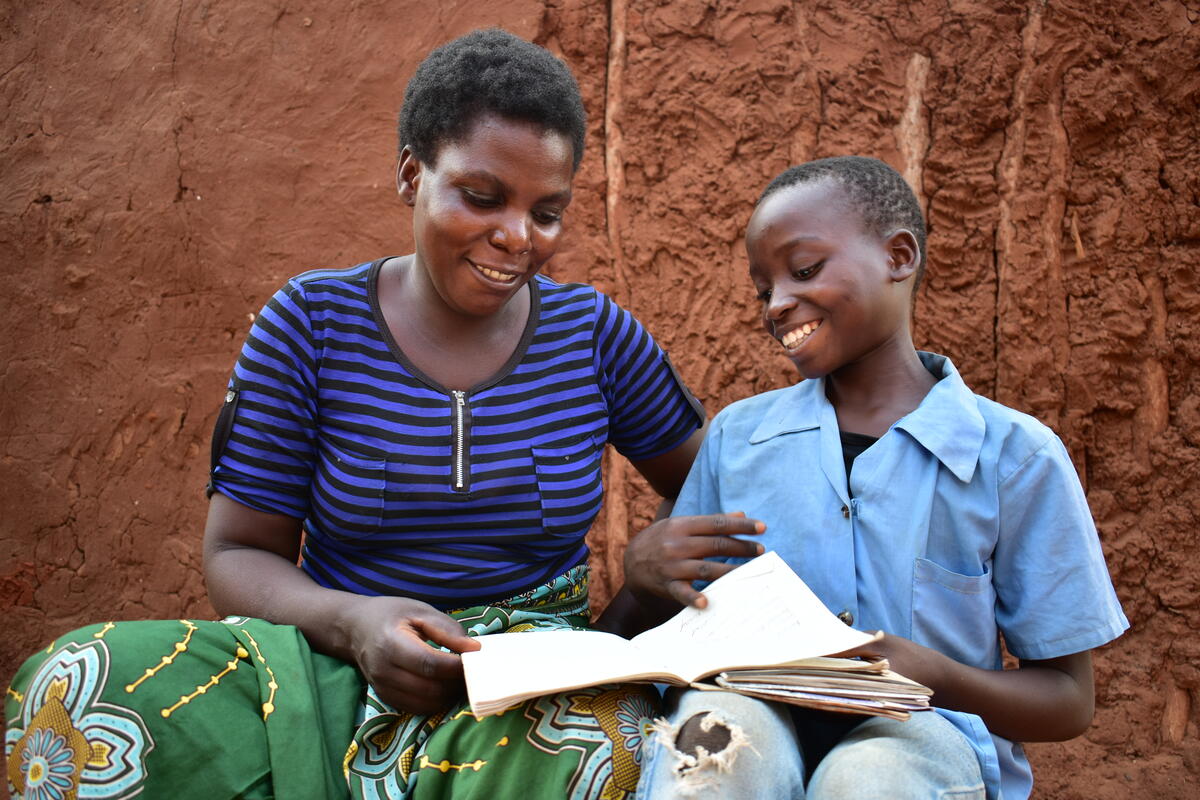 "Everybody loves him – his fellow children and adults. He is humble, kind and hard working. This child stands as the sure hope for our family; everything about him is unique," his stepmother Lonely Mweela says.
Now a fourth grader, Swangirai watches as images of him as a malnourished baby scroll on the computer in front of him.  
"I rejoice having seen my childhood pictures. The pictures mean a lot to me – they have helped me understand how bad my condition was, and I appreciate that if you did not help me, I would have been dead by now", he says.
"I also thank my parents who took me there to receive the food which saved my life. I say thank you."
"I heard that I was very sick as a child and almost died, but I never understood how ill I was until now," he adds.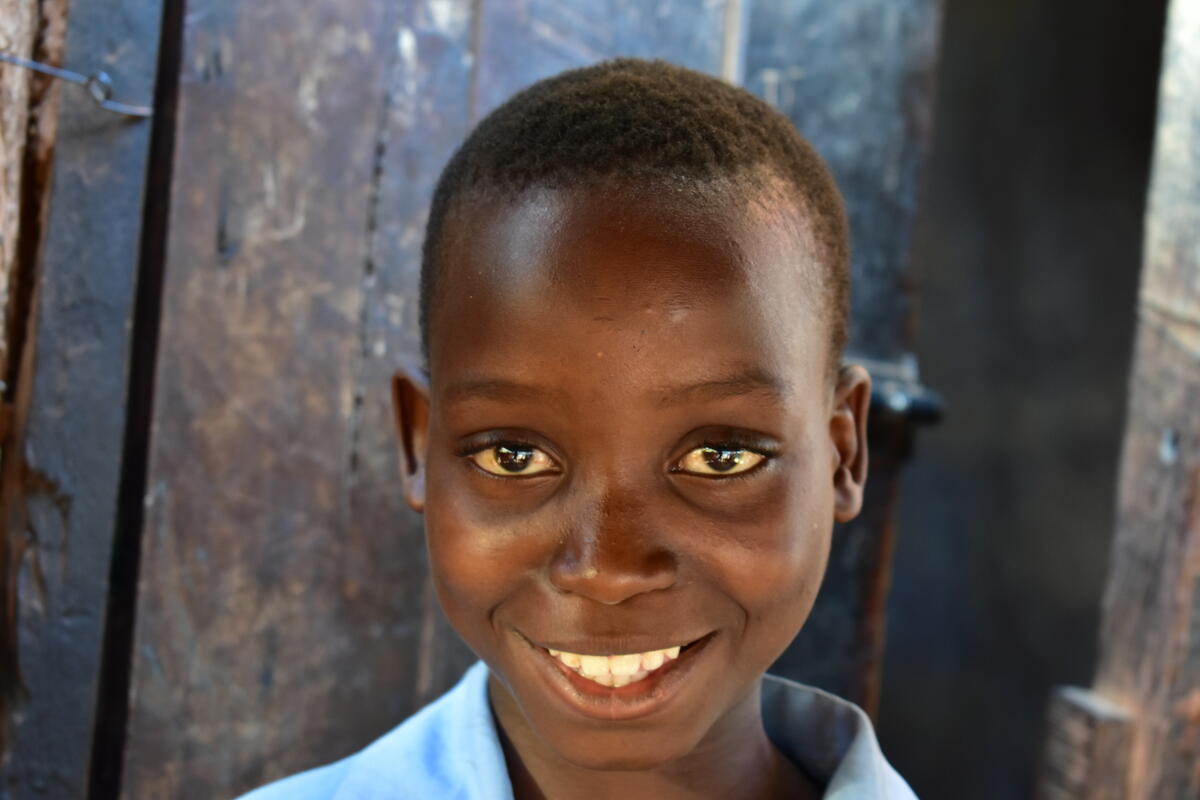 Swangirai dreams of becoming a Police Officer.
"I will never allow anyone in the family to go to bed hungry and I will build a house and buy a car for the family. And when I become a Police Officer, I want to learn how to fly planes for the Police just like I have seen in the movies," Swangirai says.  
An archived CMAM report indicates that the project, which started in October 2009, had by March 2010 saved over 730 children who were admitted and 187 who had been discharged by March 2010 in eight health centres after being supported through the project in his area alone.
-
By Collins Kaumba, Donor Liaison, World Vision in Zambia
Find out more about how we're helping to improve children's health.