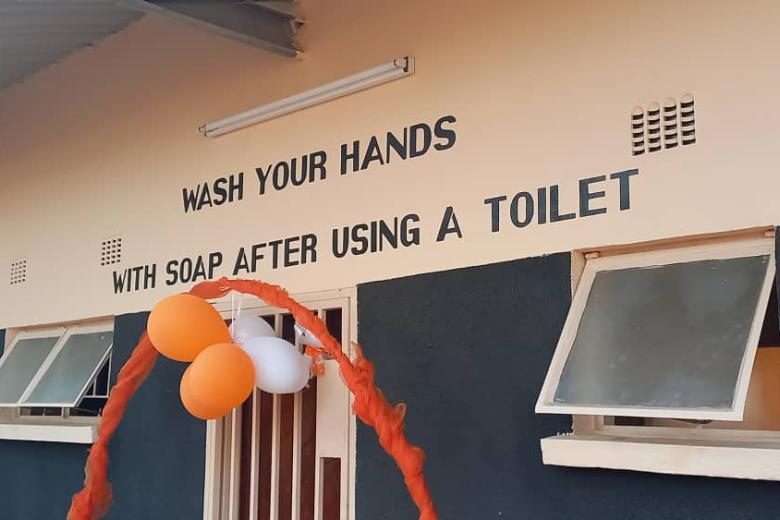 World Vision Zambia hands over Mechanized Water System and Ablution Block Project to the Zambian Government in Mwinilunga
Thursday, July 20, 2023
By Tisa Banda, Communications and Donor Liaison Officer.
World Vision Zambia recently handed over a Mechanized Water System and Ablution Block Project in Samuteba Community in Mwinilunga to the Zambian Government to improve access to clean water and sanitation and hygiene for over 4700 people.
Speaking at the handover ceremony, World Vision Zambia National Director, John Hasse, said World Vision believes that every child deserves clean water and dignified sanitation facilities as the essential building block of life that allows children and their communities to survive and flourish.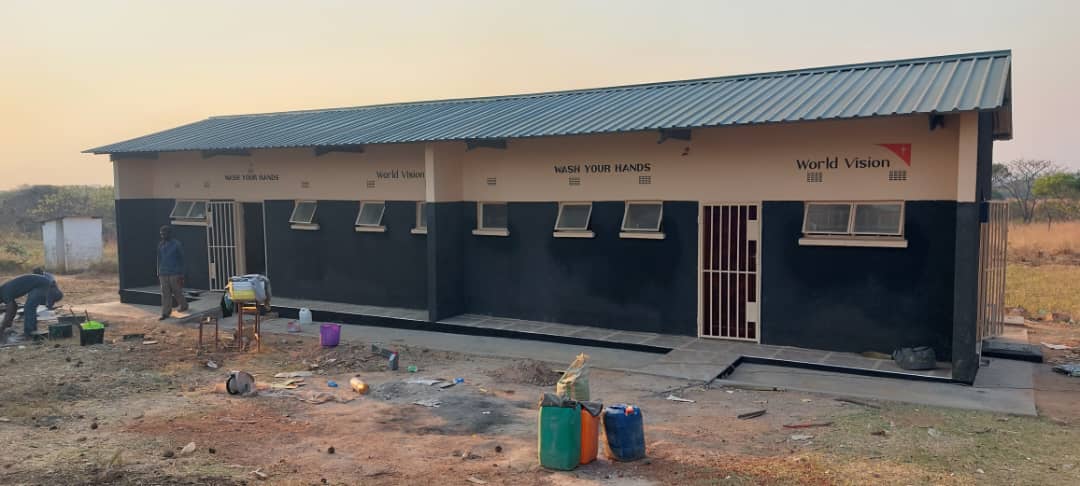 Mr. Hasse said World Vision's community-based approach is deeply rooted in the community, believing that sustainable well-being is impossible without equitable access to clean water, dignified sanitation, and appropriate hygiene behaviours.
"In our work, we strive to provide access to clean water as close as possible to households, with a maximum of 30 minutes round trip. We build water points in partnership with communities and work to ensure that water points are locally managed through water committees. Those committees ensure that water systems are well maintained. We also provide clean water in schools and healthcare facilities. School water access ensures that pupils and staff have easy access to the water they need for drinking and other school activities. We give special attention to ensuring wash facilities are friendly to girls and women's needs and accessible to people with disabilities".
The project was done at a cost of four million Kwacha ($207,496 US Dollar) and comprised of drilling of 15 boreholes, construction of 40,000 litres-mechanised water systems installed with 40 water points dotted in the communities, school and health care facility within Samuteba zone, and construction an ablution block for both boys and girls. The ablution block has five toilet pans for boys, six toilet pans and menstrual hygiene points for girls.
World Vision also trained 14 water point committees to operate and maintain these boreholes and the water mechanisation for sustainability. Further, this project trained 30 pupils and six teachers in menstrual hygiene management.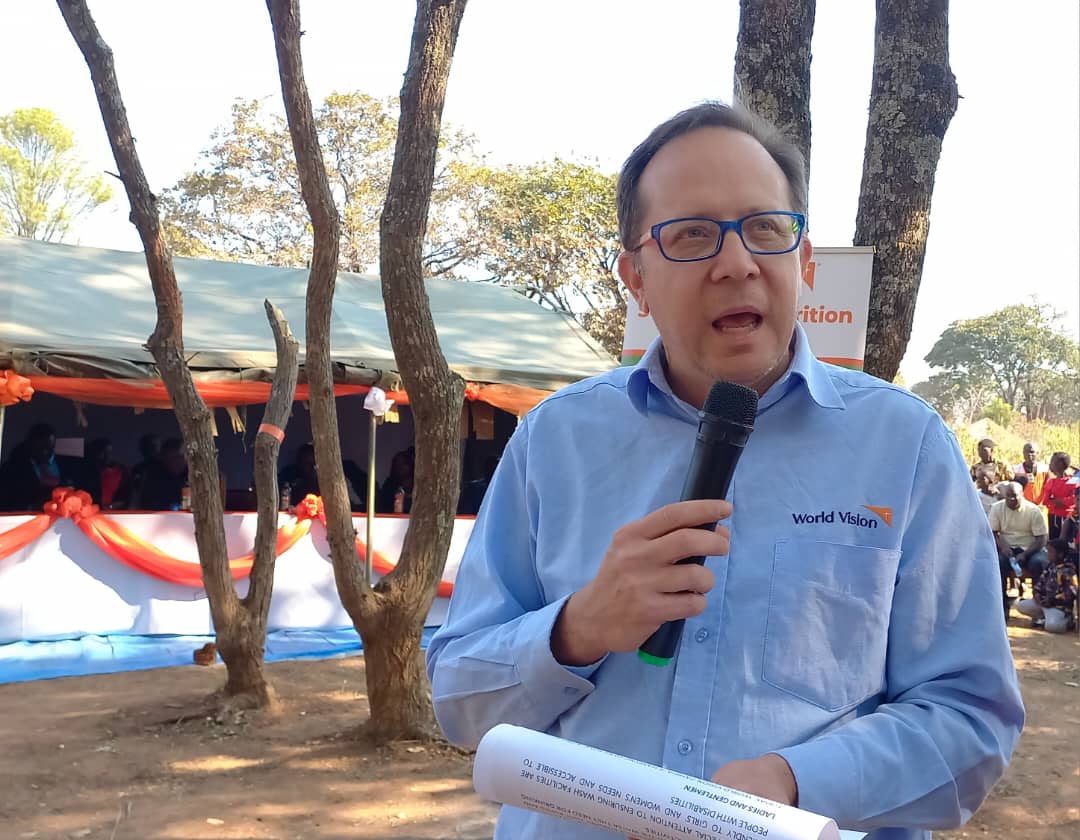 Mr. Hasse said world vision is happy to collaborate with government and traditional leaders to create an environment where a child can participate in education activities regardless of gender and socioeconomic status.
And speaking at the same event, Mwinilunga District Commissioner, Harrison Kamuna, thanked World Vision for the work done in the district for the past 13 years.
"In the last 13 years of operation in Mwinilunga, World Vision has put up more than 167 ventilated pit latrines, benefiting over 9000 pupils. They have constructed more than five ablution blocks for pupils in schools, which have improved girls' performance in school compared to when these facilities were not there. A girl child could stay home during her menstrual cycle as she could not go to school because of unfriendly facilities," Mr. Kamuna said.
World Vision has installed 16 water reticulation systems, and six more water systems will be installed this year. Construction of a modern hand washing facility within Samuteba Primary School is currently underway.