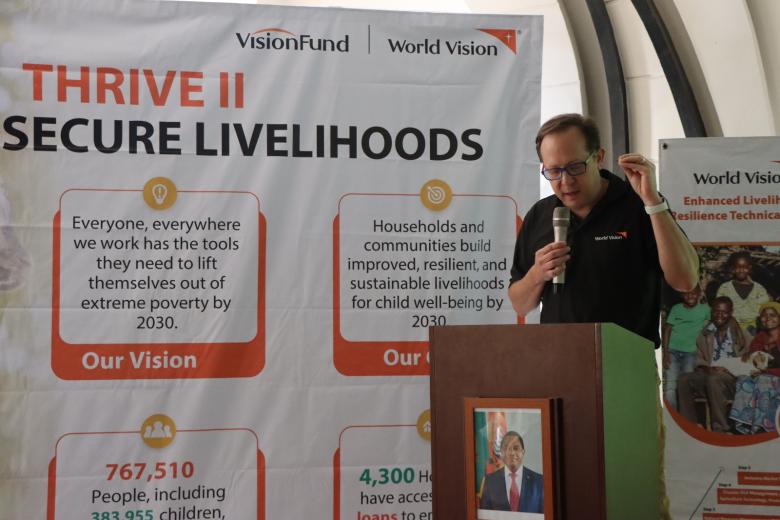 World Vision Zambia Livelihood project THRIVE 2.0 to impact over 760,000 people
Thursday, May 11, 2023
By Christabel Mundike, Communications Officer, Zambia
World Vision Zambia is working to break the cycle of poverty by 2030 so that the most vulnerable children can reach their full potential in all areas of our programming.
Using the Transforming Household Resilience in Vulnerable Households (THRIVE), the organisation is graduating the most vulnerable families out of extreme poverty so that impoverished families become economically self-reliant and have the dignity and means to provide for their children.
As a build-up to the THRIVE 1.0 project implemented from 2017 to 2022, World Vision Zambia, in collaboration with its sister partner Vision Fund on 4th May 2023, hosted a start-up workshop at Best Western Plus Hotel for the official opening of THRIVE 2.0.
The project aims to reach 127,918 households and 767,510 individuals to help enhance their livelihoods and resilience by 2030. Through interventions that will promote mindset change, increase access to finance, and hasten the development of local value chains, it will assist farmers with access to markets for their improved products.
Speaking during the workshop, World Vision Zambia National Director John Hasse said THRIVE 2.0 would have a greater impact because it is a build-up on Thrive 1.0, which was implemented by World Vision Zambia in partnership with the government and its partners from 2016 to 2023.
"I am really excited because we are expanding the project to 10 districts, Mwinilunga, Manyinga, Mufumbwe, Pembe, Namwale, Monze, Mazabuka, Lwingu, Lupososhi, Isoka, Mungwi, Nyimba and Chibombo creating more businesses in the small and medium-sized enterprise sector", John Hasse said.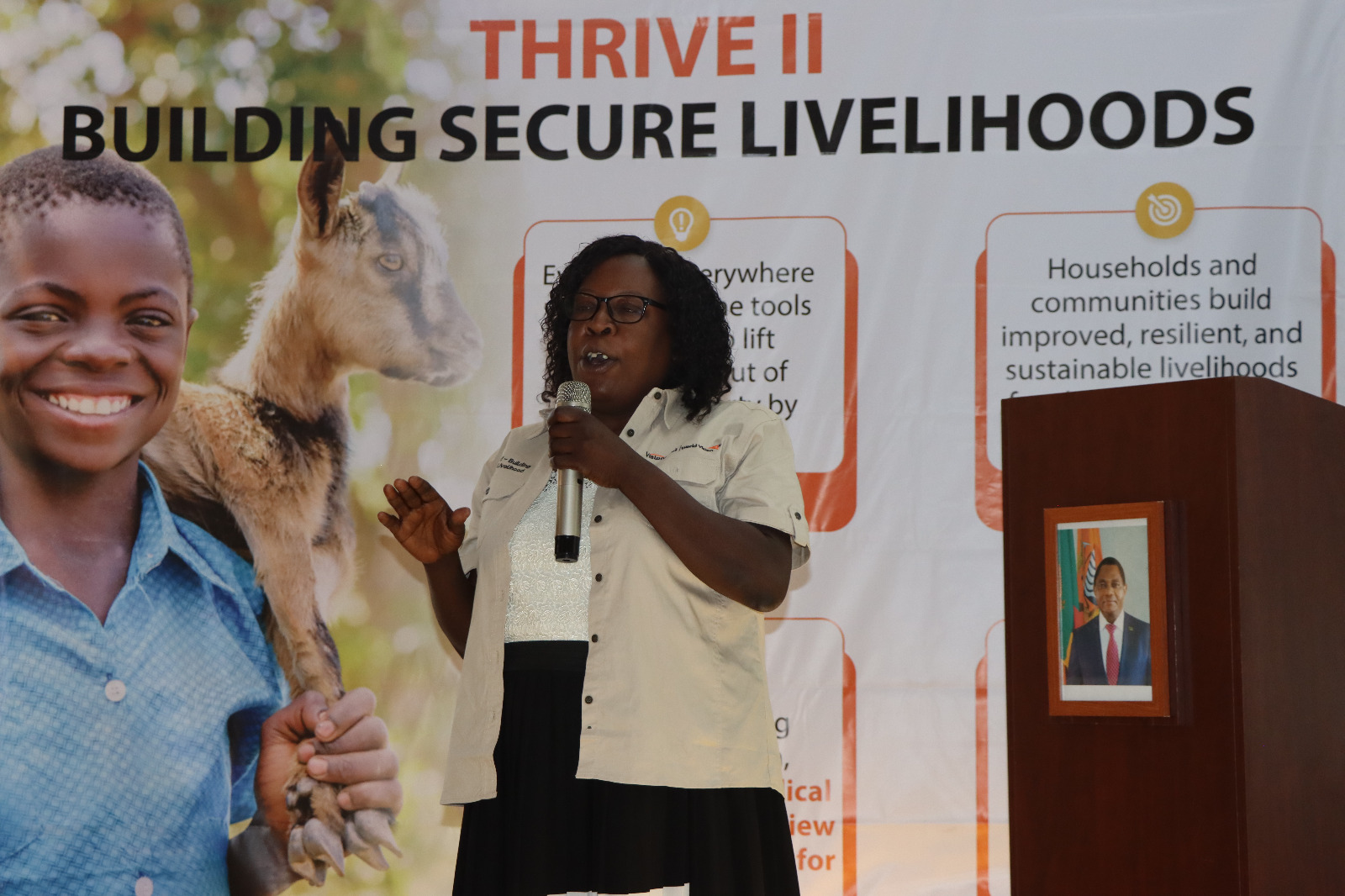 He further thanked all the partners who are part of the Thrive project, Agriculture, Fisheries and Livestock, Small and Medium, Green Economy and Environment, COMACO, Agripredict, AgriEn Network, Dreamstart, World Food Program, and Caretaker for coming on board.
"Thank you for making the lives of the vulnerable important. We want to speak hope because that is what Thrive does", he said.
Additionally, the Director of Agriculture Mrs Mwendalubi Moono Msoka, said the Government is firmly committed to implementing the transformative 2030 agenda for sustainable development.
"This project has come at the right time, and supplementing Government efforts will contribute to attaining the transformative 2030 agenda. Therefore I urge all the line ministries and other stakeholders to support the project fully," said Mrs. Mwendalubi Moono.
THRIVE focuses on family-level change and is proven to dramatically increase household incomes, resulting in stronger and more self-sufficient families. Its program interventions systematically and comprehensively address the underlying causes of vulnerability, allowing families to sustainably progress out of poverty and into prosperity.