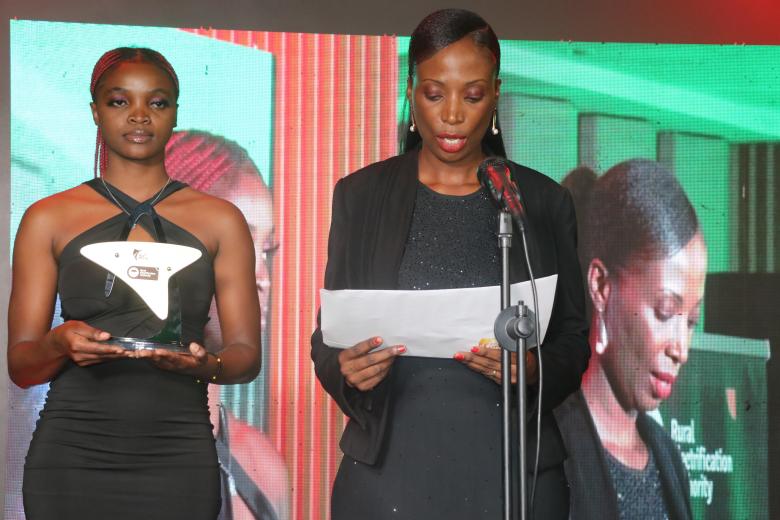 World Vision Zambia presents Best Photo Journalist award at REA awards
Monday, March 27, 2023
World Vision Zambia and the Rural Electrification Authority (REA) partnership shone through at the recently held 2022 REA Media Awards, where World Vision Zambia was honoured to participate. Mercy Chabu Ngoma, World Vision Zambia Acting Integrated Programs Director, was invited to present the Best Photo Journalist award. Chusa Sichone from Times of Zambia walked away with the prize.
World Vision Zambia proudly joined forces with the Rural Electrification Authority (REA) to significantly impact the lives of communities across Zambia. The organizations signed a three-year Memorandum of Understanding in 2018 to deliver essential electricity to the infrastructure where World Vision operates. This has increased productivity and improved the quality of life in the health, education, livelihood, and water sectors.
To date, one of the most significant joint achievements has been the commissioning of the Moyo Mini Solar Grid at Moyo Mini Hospital in Pemba District, Southern Province. Working hand-in-hand with the Zambian government through REA, the two organizations delivered essential electricity to communities that desperately needed it. This project is just one example of our strong partnership and commitment to improving lives in Zambia.