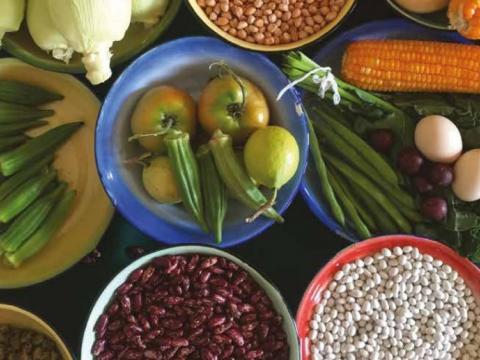 Operational Factors for Integrating Nutrition with Agriculture/ Livelihood Programmes
Our April Community of Practice Webinar featured a recent case study of World Vision's ENTERPRIZE  Agriculture Production and Nutrition Project in Zimbabwe.  The ENTERPRIZE programme (Ensuring Nutrition Transforming and Empowering Rural Farmers and Promoting Resilience in Zimbabwe) is a four-year multi-sector programme in Mashonaland led by World Vision Zimbabwe and is one of 3 sub-projects of the Agricultural Productivity and Nutrition component of the Livelihoods and Food Security Programme in Zimbabwe funded by the UK (DFID). The ENTERPRIZE programme aims at improving food and nutrition security through coordinated activities across agriculture and health sectors.
Presentation and Case Study:
Additional Resources Cited In The Call:
Thank You To Our Presenters! 
Catch Up On Past Community Conversations: https://www.wvi.org/hiv-and-infectious-diseases/global-health-community-practice-webinars