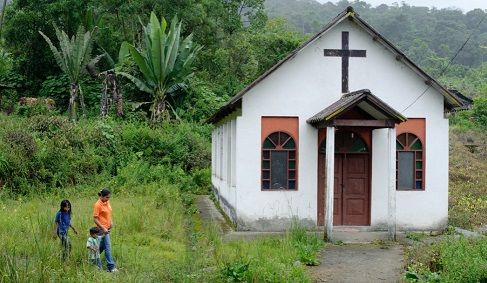 World Vision's commitment is to meet the needs of the most vulnerable around the globe, especially children. Its strategic focus as an organisation includes helping provide children with good health, education, love, protection and a place for children's voices to be heard. With the large number of trusted religious leaders in areas where World Vision works, especially in remote areas where government presence is limited, faith leaders can be especially helpful partners for World Vision in achieving its child development goals.
Faith leaders are uniquely placed to protect the rights and meet the needs of the most vulnerable in their communities. They have profoundly deep, trusted relationships and links with their communities and often dictate which behaviours are prescribed or prohibited. With their widespread influence they can motivate changes in thinking, foster dialogue, set priorities for their communities, ensure increasing competency in their congregations to meet community needs and mobilise their congregations to do so. Especially in fragile contexts, they have a further reach than non-governmental organisations and even governments.
Becoming channels of hope: World Vision's Channels of Hope programming
Faith leaders are not automatically equipped to further the cause of the most vulnerable in their communities. Faith leaders can promote gender inequity, stigma, discrimination, gender-based violence, poor health-seeking behaviour, child marriage, harmful traditional practices, and more – when they hold to mistaken beliefs, myths and misinformation about critical social issues. In these cases they can actually be barriers to development.
Channels of Hope directly addresses faith leaders' misconceptions about especially volatile or taboo community issues, thereby empowering faith leaders to transform their thinking and the thinking of others in their communities. Transformed thinking leads to transformed action to meet, or better meet, the needs of the most vulnerable in their communities, who might otherwise be condemned or ignored.
Interested in learning more?
Learn more about Channels of Hope by checking out What is Channels of Hope? You can also find additional information about the content area curricula including HIV and AIDS, Gender, Maternal Newborn Child Health, Child Protection and Ebola. If you'd like further information about the Channels of Hope project model or to check out the Facilitation Manual, please reach out to at channels_of_hope@wvi.org.