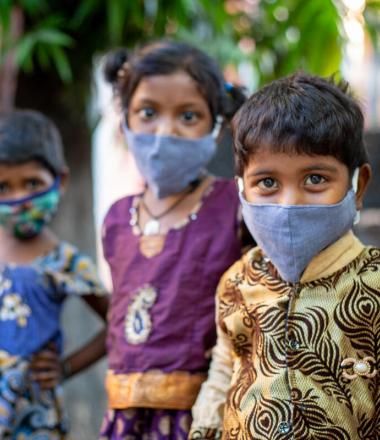 High Level Political Forum
World Vision is a Christian relief, development and advocacy organisation dedicated to working with children, families and communities to overcome poverty and injustice. Inspired by our Christian values, we are dedicated to working with the world's most vulnerable people. We serve all people regardless of religion, race, ethnicity or gender. We are committed to contributing to the achievement of the Sustainable Development Goals.
Here at World Vision, we have been working to help meet the 2030 Agenda since the inception of the SDGs in 2015. Below, is the work World Vision has been doing related to HLPF 2021 Theme: "Sustainable and resilient recovery from the COVID-19 pandemic that promotes the economic, social and environmental dimensions of sustainable development: building an inclusive and effective path for the achievement of the 2030 Agenda in the context of the decade of action and delivery for sustainable development".  
World Vision is a global Christian relief, development and advocacy organisation working in 100 countries around the world. 
Our response to COVID-19 is focused on helping limit the spread of COVID-19, reduce its impact on vulnerable children, young people & their families as well as advocating to ensure vulnerable children are protected. Below are videos and stories of children and young people's experiences during the COVID-19 pandemic, along with links to relevant publications and related World Vision initiatives.  

Children and Young People Take Action
Resources and Publications