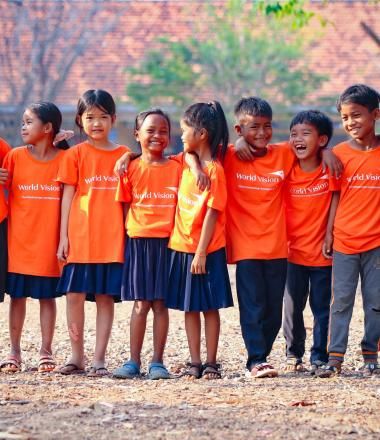 International Day of Education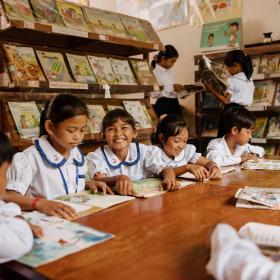 Investing in the future
In East Asia and Pacific, it was estimated that nearly 35 million children did not have access to quality education, even before the COVID-19 pandemic. COVID-19 continues to disrupt the education of children more than ever before. Our assessment in World Vision's working areas shows that one in every five children between the age of 5 and 15 were not attending school in any form and 55% of the children affected by school closures were not able to continue accessing formal education remotely. 
Education is the key to a sustainable just and peaceful world. World Vision works with communities and local governments to address exclusion, inequality and other barriers that compromise children's access to equal and quality education.  
Education work in East Asia
Access to quality and comprehensive education makes a lasting difference. 
In Laos, Karyia is breaking the cycle of poverty for her family. 
In Cambodia, the Catch-Up Learning Project is addressing the pandemic-induced learning crisis triggered by school closures and distance learning. 
In China, Xiao Ran learnt about life skills at a rehabilitation centre for children with spcial needs, and now his self-care ability has improved significantly.
In Myanmar, child protection, child rights awareness and life skills training has empowered Grace and children in her community to confidently contribute their voices and part in building safe schools. 
In Mongolia, the integration of disaster risk reduction into extracurricular activities equip children with the much-needed skills to keep themselves safe in the face of climate change and extreme weather events.
In Thailand, Education for Everyone Project seeks to improve, repair or build basic school facilities such as libraries, cafeterias, and bathrooms for schools in remote areas to, so that all children can enjoy learning in a better environment.
In Vietnam, livelihoods support stabilises families' financial situation and thus enables children like Vu to stay in school, focus on their studies, and strive for their dreams.
DEEPENING OUR COMMITMENT
The fifth International Day of Education (24 January 2023) will be celebrated under the theme "to invest in people, prioritise education". This year's Day will call for maintaining strong political mobilisation around education and chart the way to translate commitments and global initiatives into action.
Education must be prioritised to accelerate progress towards all the Sustainable Development Goals against the backdrop of a global recession, growing inequalities and the climate crisis.