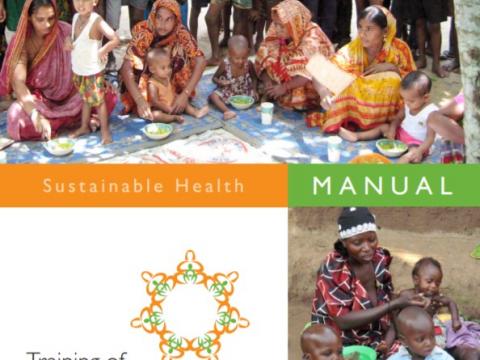 PD Hearth Training of Facilitators Manual
Wednesday, March 16, 2016
This Training of Facilitators manual provides the framework and materials for an eight- to ten-day face-to-face course, or a six-week online course blended by a five-day face-to-face course. It covers all components of the Positive Deviance Hearth (PDH) programme, with emphasis on the essential elements of the methodology and the integration of PDH into the World Vision Area Programme (AP) context. There is more content included in this manual than can be covered in the available days, so facilitators will need to decide which activities are most relevant to the participants and organise their time accordingly.
You will also need to download the following materials that accompany this training:
Food Composition Table Calculator Tool - email health@wvi.org to obtain this file
 *Please note that these files are web-ready. Please contact us at health@wvi.org for print-ready files.
Participants should have an existing understanding of PDH principles and concepts as well as experience in implementation. They are expected to personalise this curriculum throughout the course and to adapt the method of presentation for use in their particular context. A group size of 20 participants is recommended in order to maximise interaction and feedback, with 30 participants maximum.
Some sessions are held in a classroom setting; others are based in the field, collecting and using field information. Although not absolutely necessary, access to computers during the sessions on calculating nutritional status and the menu calculation exercise could be helpful. Access to a community where there are malnourished children and where community members are willing to work with training participants is necessary. This community, in any World Vision AP, should be within close proximity to the training site (no more than one hour away).