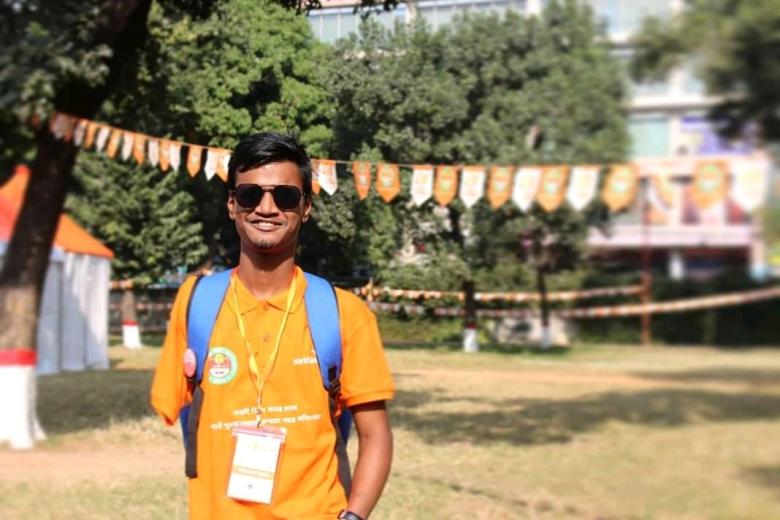 Meet Alamgir: The Bangladesh child rights activist
Friday, January 14, 2022
Alamgir never really had a childhood. The 21-year-old child rights activist in Bangladesh wants to make sure that no other child suffers that same fate, and has helped stop at least 17 child marriages.
"Every child has the right to grow up to their full potential, having a joyous and playful childhood that can be cherished forever. With that in mind, I fixed upon becoming a child rights activist." says Alamgir.
Alamgir became an advisor and researcher at the Ghashful Shishu Forum, as well as a World Vision Bangladesh youth ambassador.
He's been awarded the National Leadership Award and Hidden Hero Awards for his outstanding contribution towards the wellbeing of children in vulnerable situations during the COVID-19 pandemic. He's also attended many national and international conferences and seminars on child rights.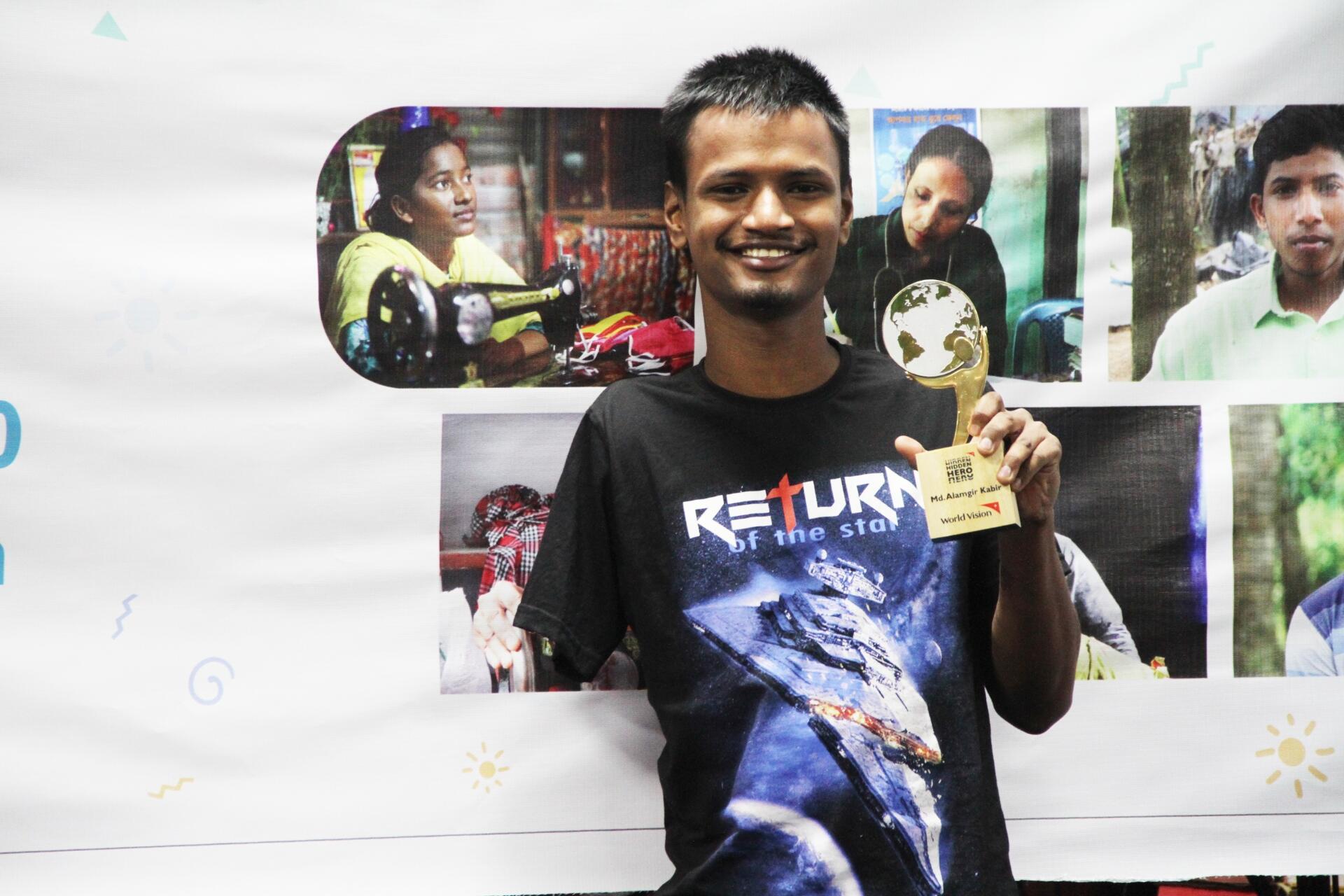 A challenging beginning
He was born into a poor family and had to migrate constantly from one place to another, hoping for a better life.
Alamgir says, "I had gone through an uncertain, unhappy childhood. When I was in Grade 6, my father had an accident and was severely injured. Ultimately, the responsibility of earning a living was placed on my shoulders."
He began earning money as a paperboy, and was forced to leave school for years so he could support his family financially.
Alamgir was devoted to his family, but he was also aspired to help others from a very young age.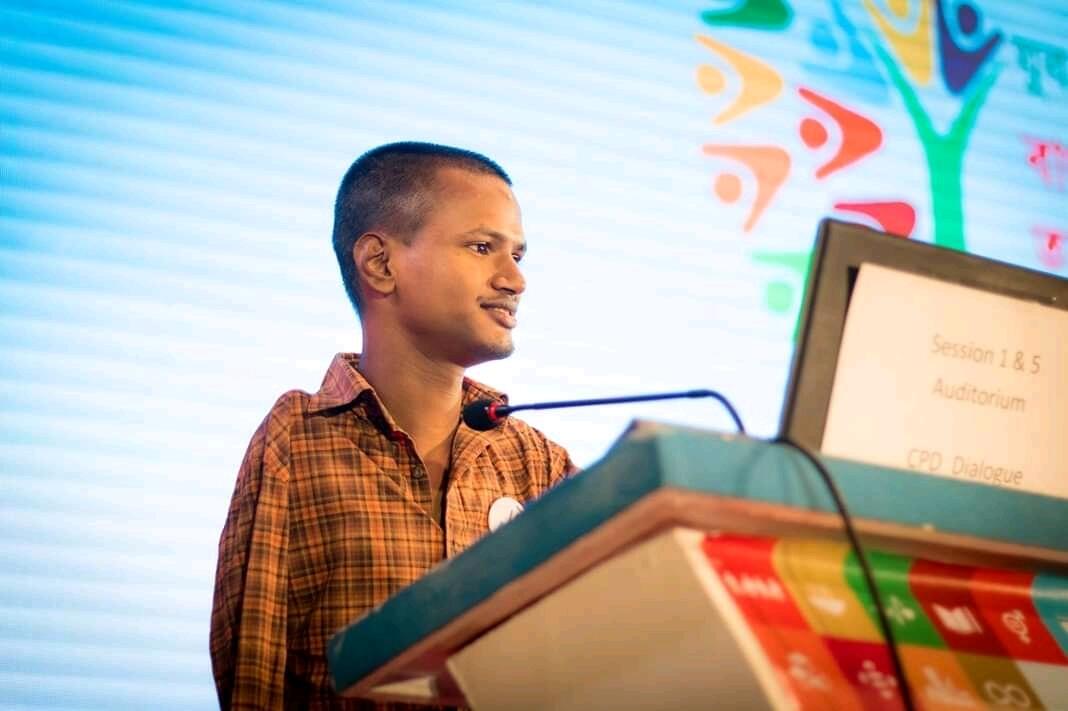 A passion to help others
"That is how I came across some incredible people of various organisations for life skills training and development," says Alamgir.
"I got involve with the Centre for Services and Information on Disability, Plan International Bangladesh and World Vision."
Gradually he began to work with Ghashful Shishu Forum an active child leader to secure children's rights.
There are hundreds of Child Forums in Bangladesh, which offer children a platform to spread awareness regarding education, health care, prevention initiatives on the issues of child labour, child abuse and child marriage.
His journey with Ghashful Shishu Forum started when he was in Grade 4. The training he received from World Vision Bangladesh framed his desire to work for the welfare of children.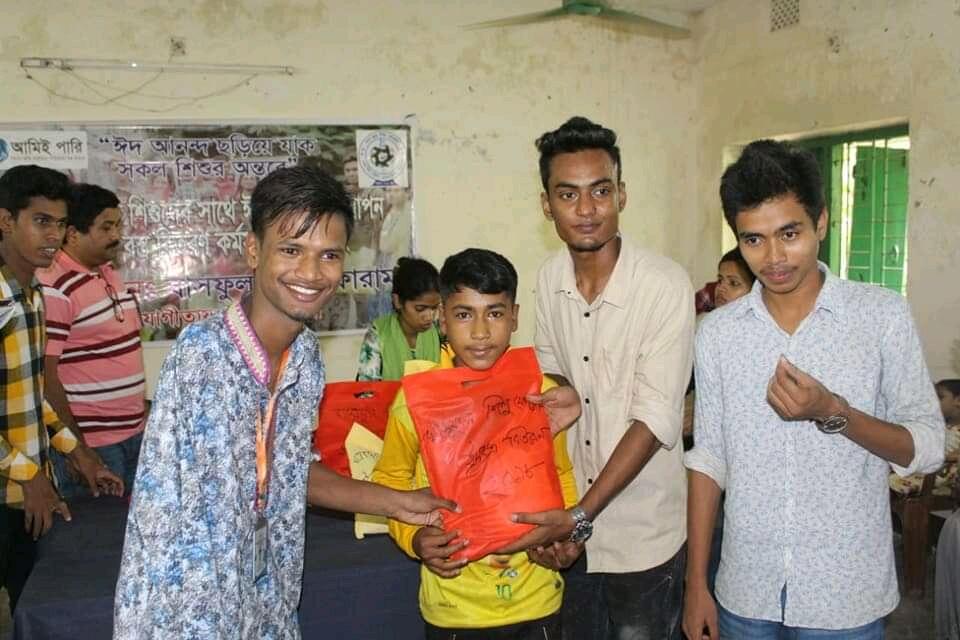 Inspiring the next generation
Alamgir led Child Forum activities for the past three years. With the help of other members, he's stopped at least 17 child marriages and worked to eliminate child labour and violence against children.
Alamgir and his team have organised child-led skills and capacity building training for approximately 1,500 National Child Forum members on Child Protection, Child Rights, Sustainable Development Goals, and Communication for Development.
Since I am not a child now, I provide guidance as a mentor to the current child leaders.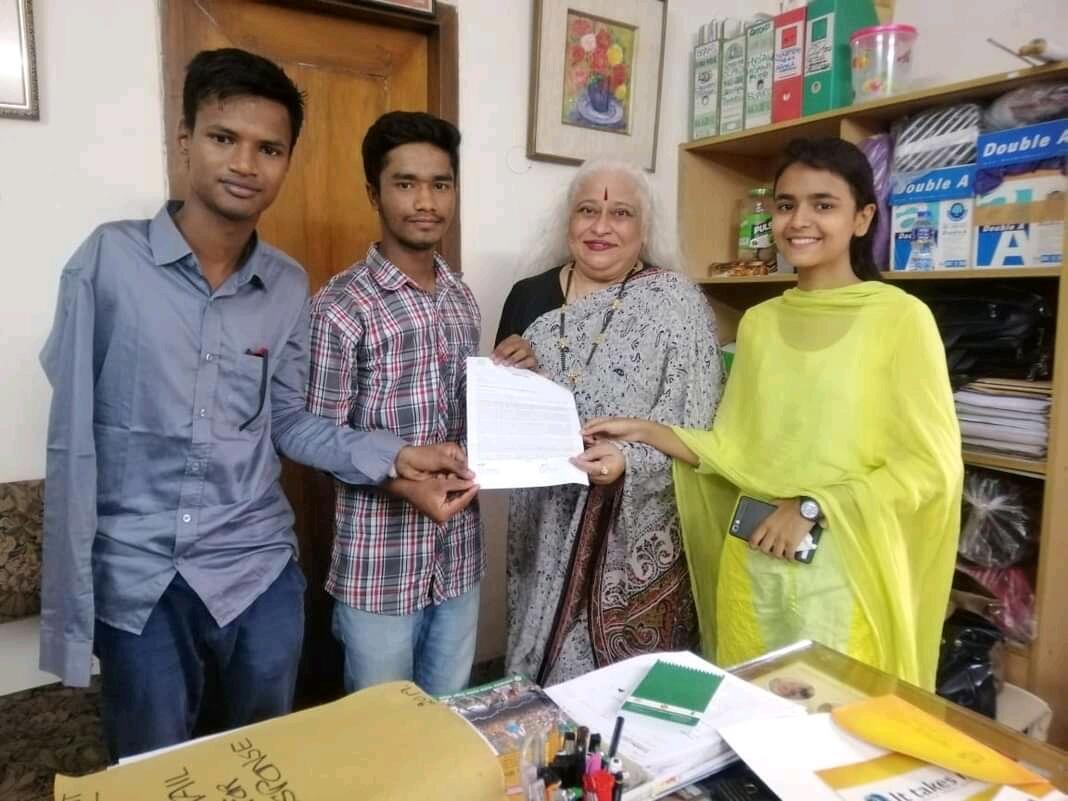 As Alamgir observed how the COVID-19 pandemic has affected all spheres of life, he began to research how children are being affected during this global crisis.
"Despite this negativity I am hopeful, because many young changemakers are coming forward and raising their voice against the injustices against children. Moreover, I see a lot of youth-led welfare organisations working for improving the condition of children in desolation."
"I know my physical limitation will not be resolved, but I have much more potential, I am more than my disability."
"Discovering new aspects is my passion. I dream of becoming a journalist, so I can connect with various concerns and demonstrate them to the world," he adds.
Find out more about our child protection work here.
By Lipy Mary Rodrigues