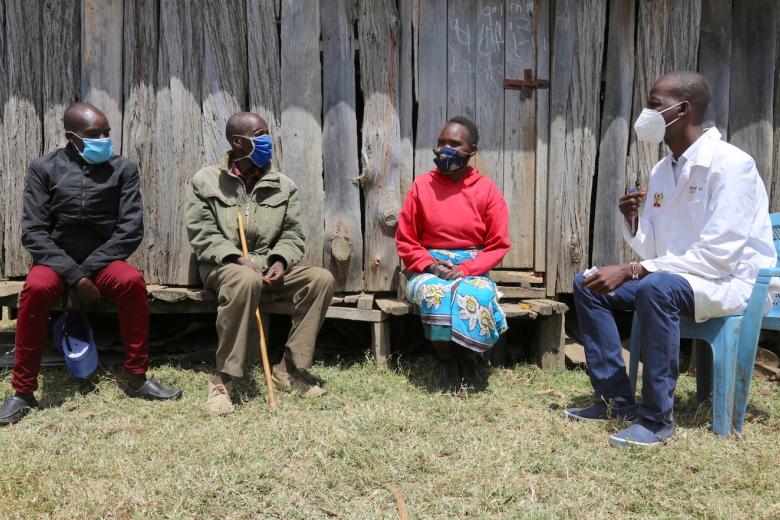 Health Volunteers Help Communities to Fight TB Infection Amidst the Pandemic
Thursday, February 25, 2021
By Irene Sinoya, World Vision Communications Specialist, Kenya
Leyian, 27, lives in Narok County, Kenya. In 2019, he realised that something was wrong with his health when he started experiencing a recurring cough and other symptoms that he assumed would disappear.
"I started coughing a lot, losing weight, sweating at night and experiencing difficulty in breathing. I decided to visit the hospital. After screening, the doctors told me that I had tuberculosis. I was shocked. I couldn't understand how I had been infected," says Leyian.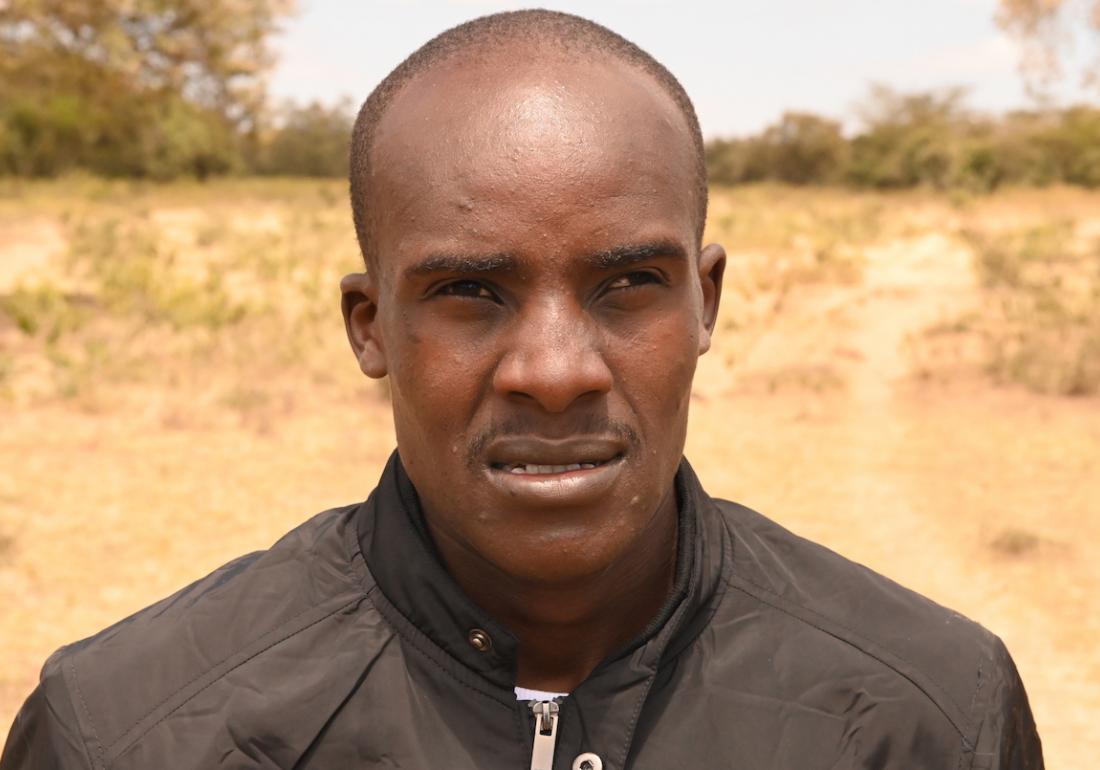 Worse still, Leyian was scared when he found out that the tuberculosis (TB) treatment usually lasts for six months. He felt like it was a very long time. Nevertheless, he took the medication and finally got cured.
Lately, amid the ongoing COVID-19 pandemic, Leyian started experiencing the same symptoms.
This time, he thought it was something different because to him, a person could not get infected with TB twice.
His family members were also scared because they thought their kin had contracted COVID-19. As a result, they isolated him for more than two weeks.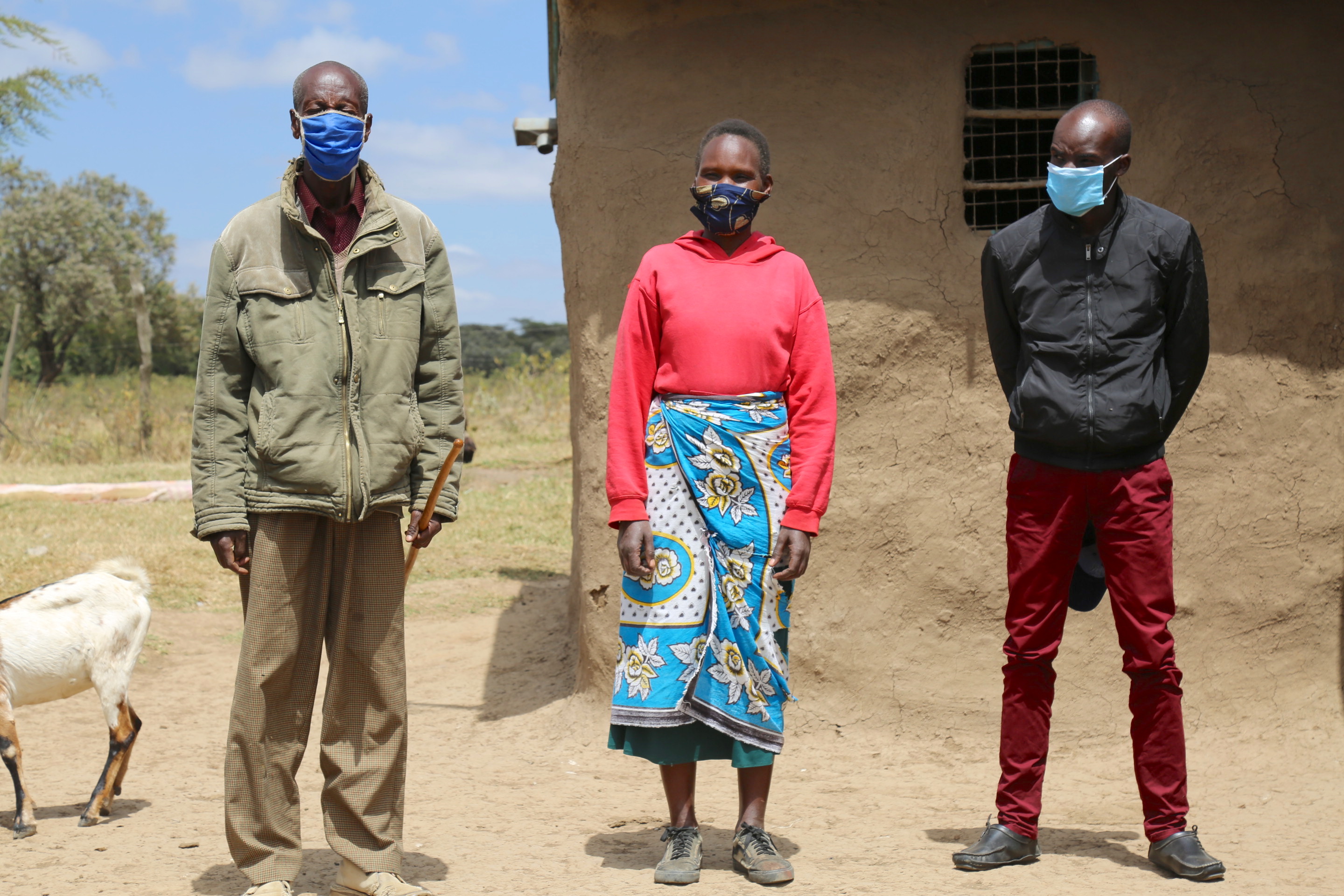 Despite giving him food and some drugs, they realised that his health kept on deteriorating.
He would cough recurrently, producing a lot of phlegm (mucus) that would sometimes contain bloodstains.
His parents were afraid of taking him to the hospital. They feared that getting into contact with Leyian would put them at risk of infection and death from COVID-19, which they thought he had.
One morning, Saitoti, a Community Health Volunteer (CHV) trained on TB management through the support of The Global Fund, visited Leyian's home and discovered that his health had deteriorated badly.
He conducted a sputum test, which checks for TB and it turned out to be positive after analysis was done in an approved government laboratory. This was an indication that Leyian was suffering from chronic persistent tuberculosis.
The CHV immediately referred him to a nearby hospital where he was admitted and put on treatment.
Saitoti, the CHV, notes that sensitising people on preventive measures and treatment of TB has reduced the spread of the disease in the community hence saving the lives of his people.
''Through World Vision's training, I have been equipped with knowledge to enlighten my people on TB preventive measures", he says
"In my Maasai community, many people had the tendency of eating raw meat and drinking unpasteurized milk from animals. They did not know that they could contract tuberculosis from infected animals. Now, people are informed. They no longer consume raw meat and milk from cattle," says Saitoti.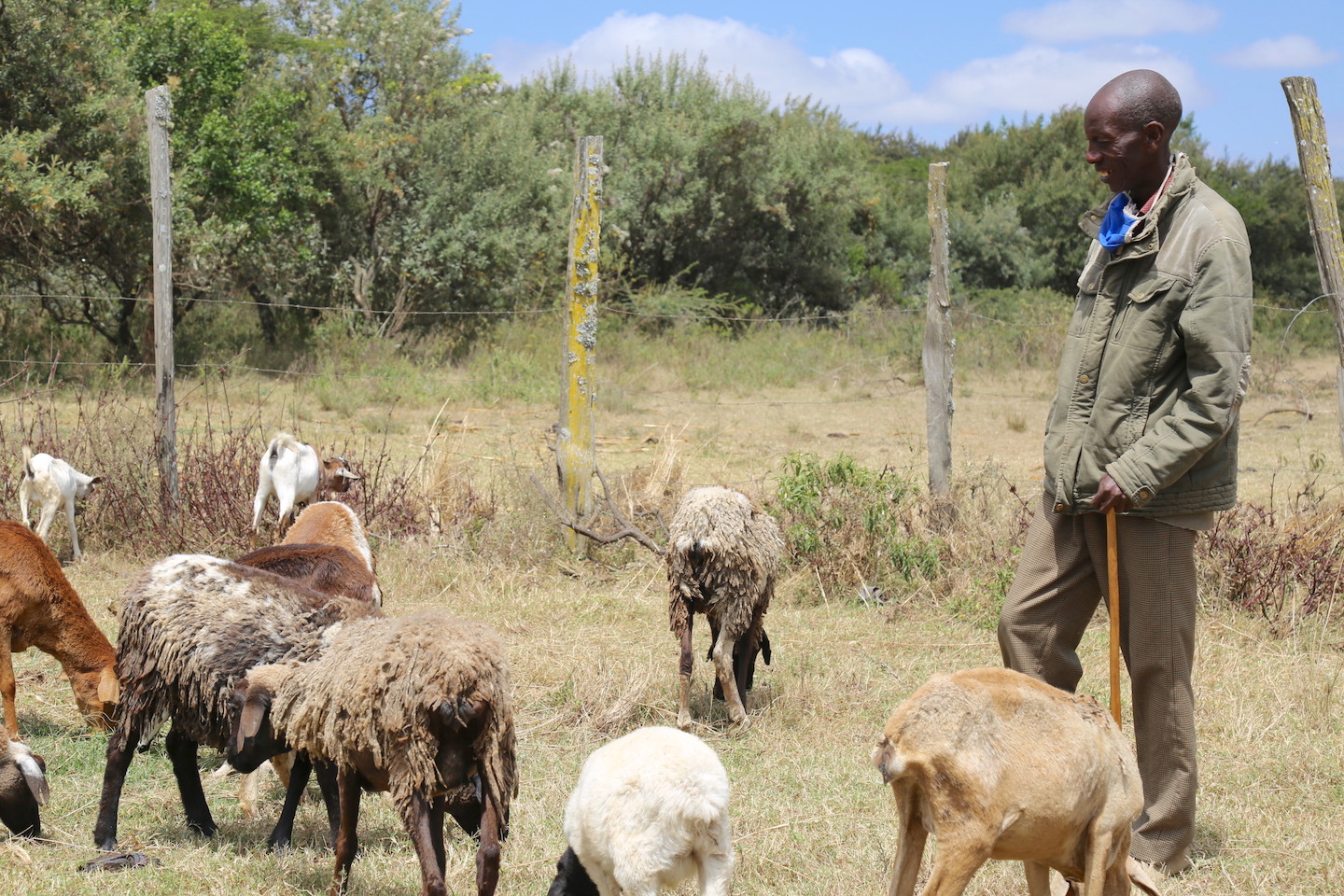 Saitoti notes that people have changed their lifestyles for the better in the community. They cook meat well and boil milk before consuming them.
"Initially, we were all in darkness. We did not understand that diseases like TB were in existence. Through the CHVs, we now understand that TB is an airborne disease and people may also get it from handling animals infected with TB. These days, I always ensure that I boil milk and cook meat well before serving my family," says Jane, Leyian's mother.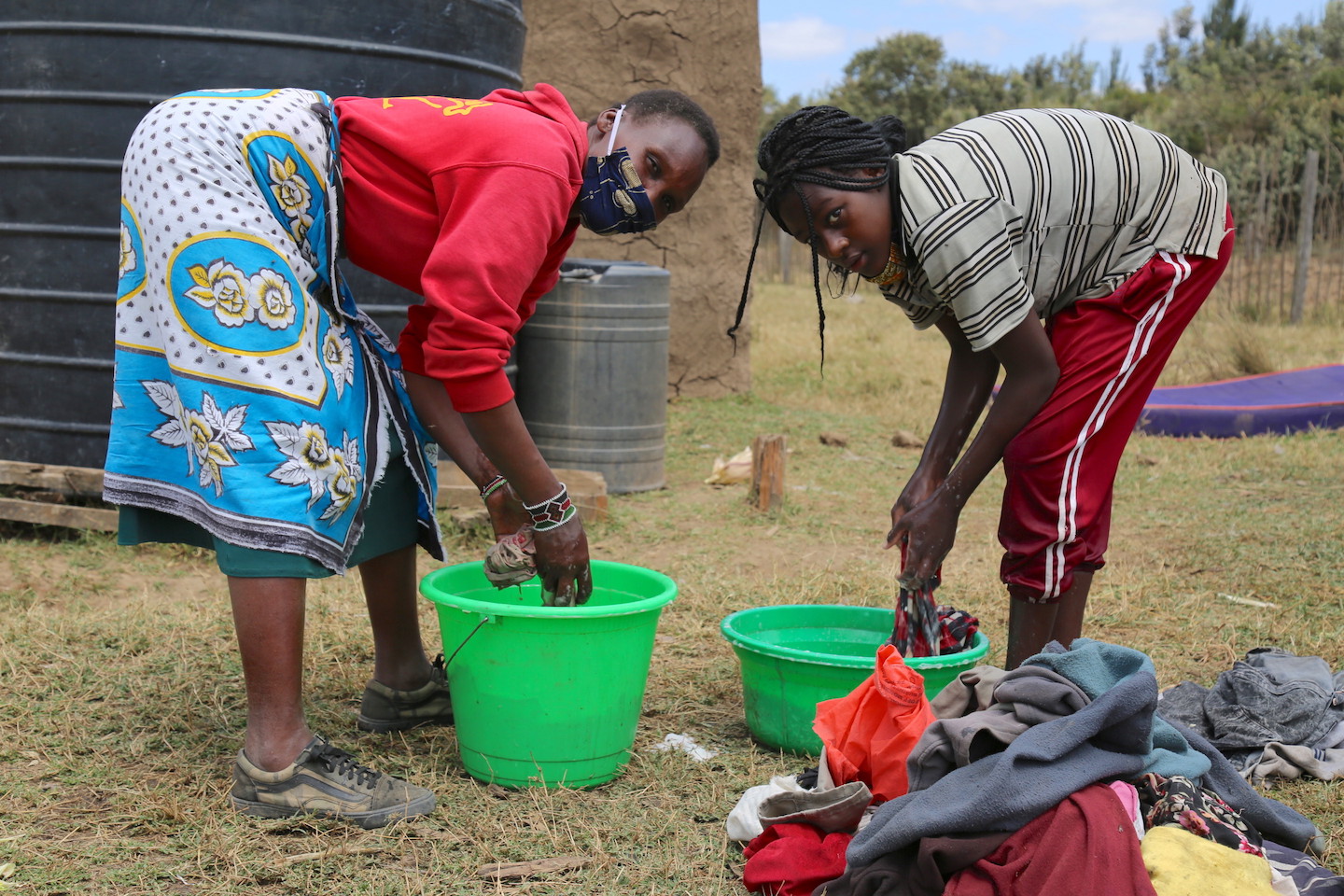 "I thank God my son is alive. If I see anyone having a recurring cough, I will advise them to go to hospital instead of making assumptions," she adds.
Apart from training, World Vision also offers Personal Protective Equipment (PPE) to Community Health Volunteers who act as focal points for TB patients.  This prevents them from contracting the disease while caring for infected members of the society. The PPE are also protecting the volunteers from COVID-19 infection.
The volunteers play a key role in TB control by identifying those exhibiting symptoms of the disease and referring them to hospitals for testing and treatment.
They also screen people suspected to be infected by collecting the sputum and transporting it to health facilities for testing. They also advise patients on recommended nutrition practices to manage the disease effectively.
Furthermore, the Community Health Volunteers make follow-ups to ensure patients adhere to their treatment and complete all doses.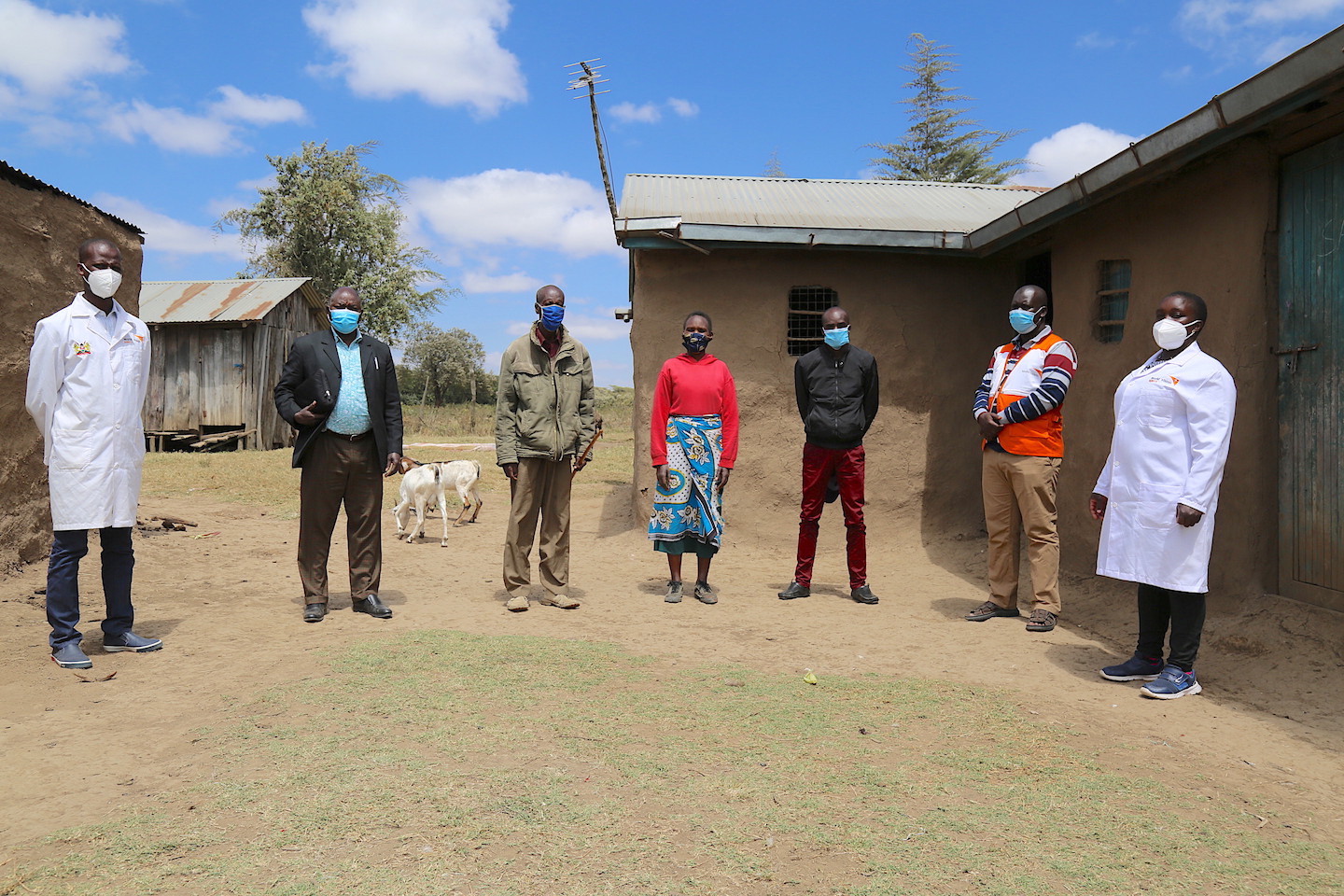 In this time of COVID-19, they also collect TB drugs from the hospital on behalf of patients so as to reduce their exposure to the coronavirus disease.
As part of the global effort to achieve the Sustainable Development Goal (SDG) target on ending the epidemics of AIDS, TB and Malaria, World Vision is strengthening the capacity of health facilities to identify and treat patients affected by   TB, who face a high risk of getting severe COVID-19 infection and even succumbing to it if their TB infection remains untreated.
These TB interventions are also aligned to Kenya's National Strategic Plan for Tuberculosis, Leprosy and Lung Health (2019-2023), which guides TV prevention, diagnosis and treatment, approaches at the County and National levels in Kenya.
*Featured Photo: Samwel Leyian, 27, was able to fight TB and recover fully through the help of Community Health Volunteers trained by World Vision with support from The Global Fund.