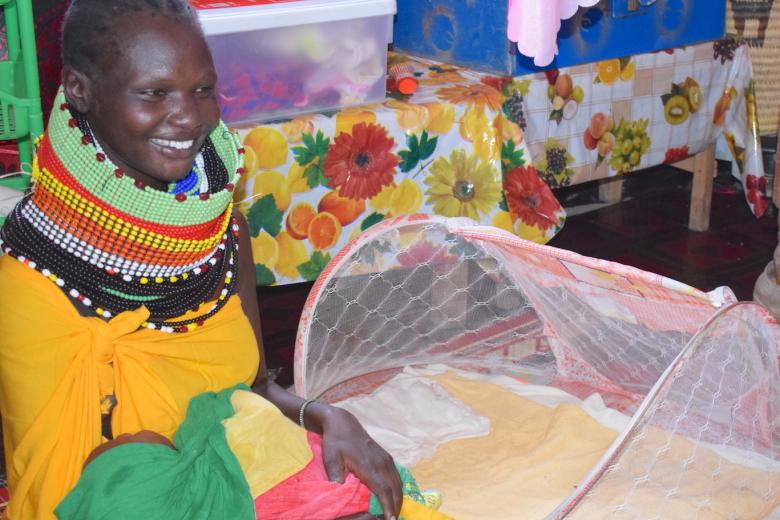 Special Gifts Prevent Mother and Child Deaths in Rural Kenya
Friday, March 27, 2020
Sarah Ooko, World Vision Senior Communications Officer, Kenya
When Nancy was pregnant with her sixth child, she met a community health volunteer who encouraged her to go for Antenatal Care check-ups and deliver at a health facility.
Initially, Nancy was reluctant to take the advice. But she eventually caved in, upon being informed that she would get special gifts if she adhered to the recommended health behaviours.
Unknown to Nancy at the time, this decision – made hesitantly - would end up saving her dear life.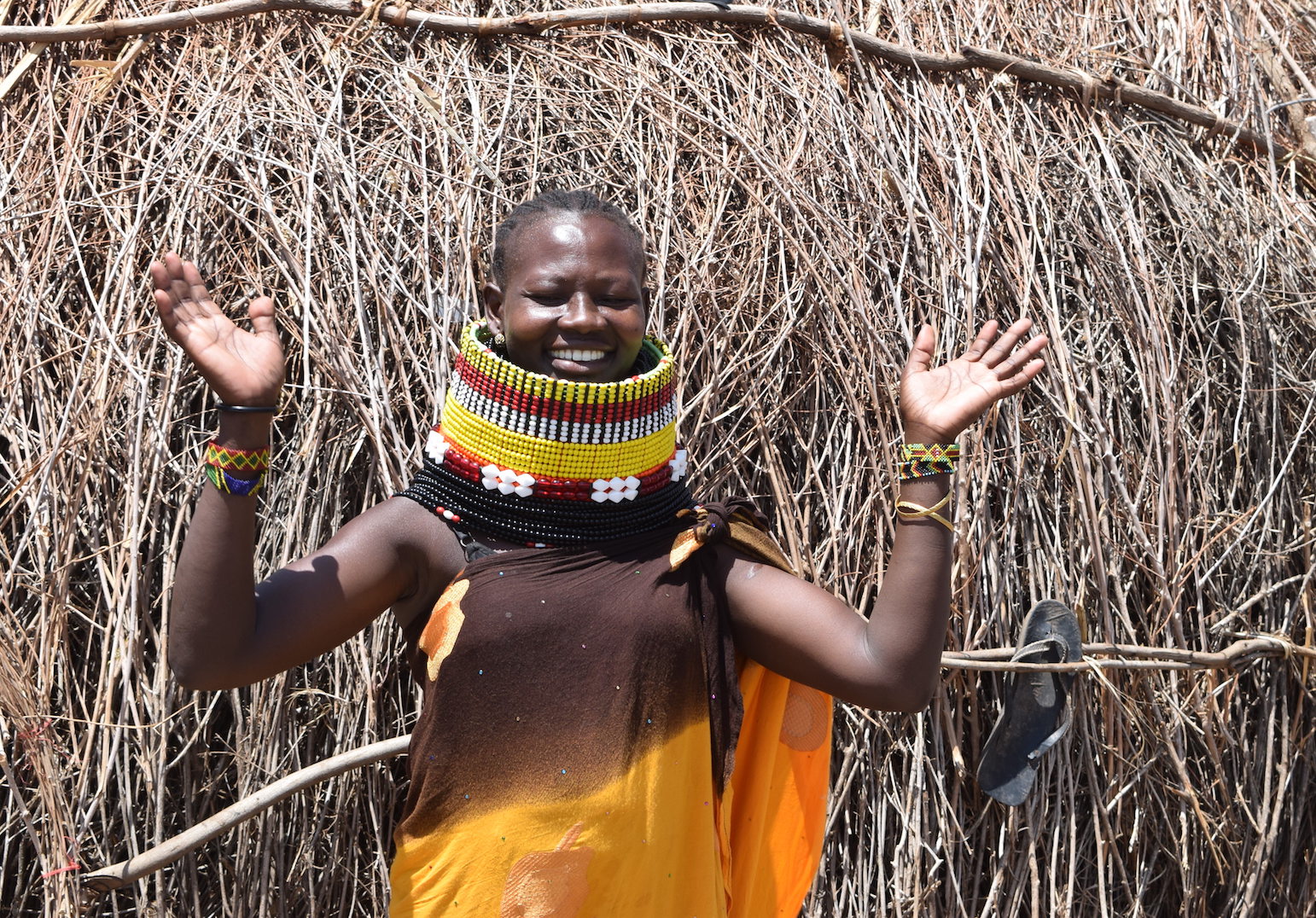 Nancy is glad that she gave birth at a health facilty which saved her child. ©World Vision Photo/Sarah Ooko
"I actually didn't think the advice they were giving me was important, since I had given birth to my other children at home with no problem," she said.
Her perceptions eventually changed after she developed birth complications a few days to her due date.
"I was in labour yet the baby seemed to be taking an unusually longer time to come out. This was strange. And I knew something wasn't right," stated Nancy, a resident of Kalobeyei at Kakuma in Kenya's Turkana County.
Thanks to the lessons she got during the check-ups, Nancy made a decision to rush to hospital where doctors intervened and enabled her to have a successful delivery.
"This was a complicated pregnancy and doctors said that I would have easily lost the baby and my life had I stayed home or delayed to come to the hospital, " she said.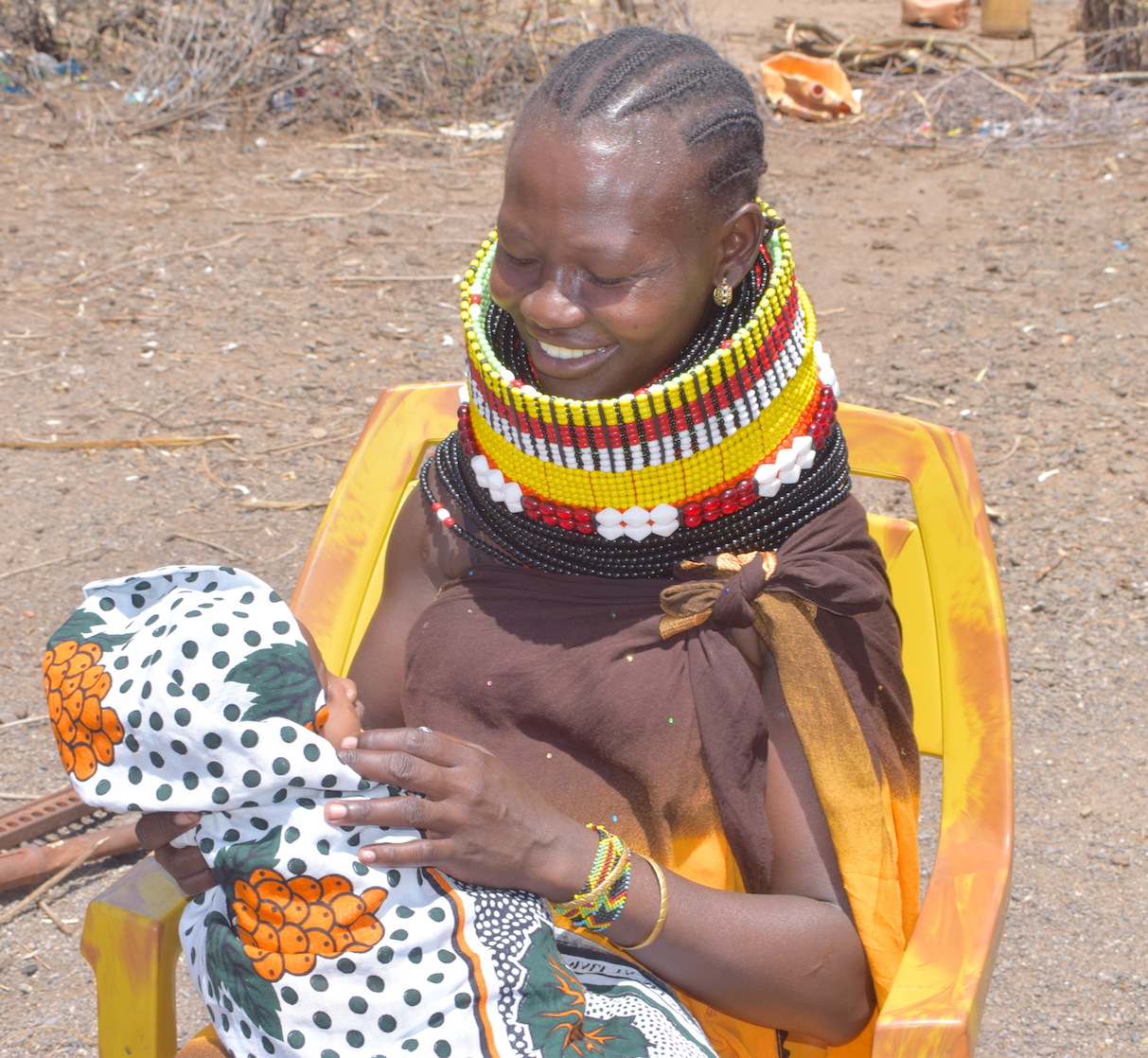 Turkana is ranked third among the top 15 Counties that contribute to 98 percent of Kenya's maternal deaths. These deaths can be largely prevented through pregnancy check-ups and hospital deliveries.
But due to cultural taboos and low awareness on the significance of medical care during pregnancy and birth, most women choose to deliver at home using unskilled Traditional Birth Attendants (TBAs).
This endangers their life and increases the risk of complications and death for unborn children.
Through a pilot project that began in 2018, World Vision sought to address this challenge with the distribution of Logonet Finnish Baby kits - as gifts to women - at selected health facilities  in the remote areas of Kenya'sTurkana County. The initiative was funded by Logonet Limited and World Vision in Finland. 
The kits contain baby clothing such as pants, shirts and rompers. It also has baby care products like blankets, towels, napkins, soap, basins, petroleum jelly and mosquito nets.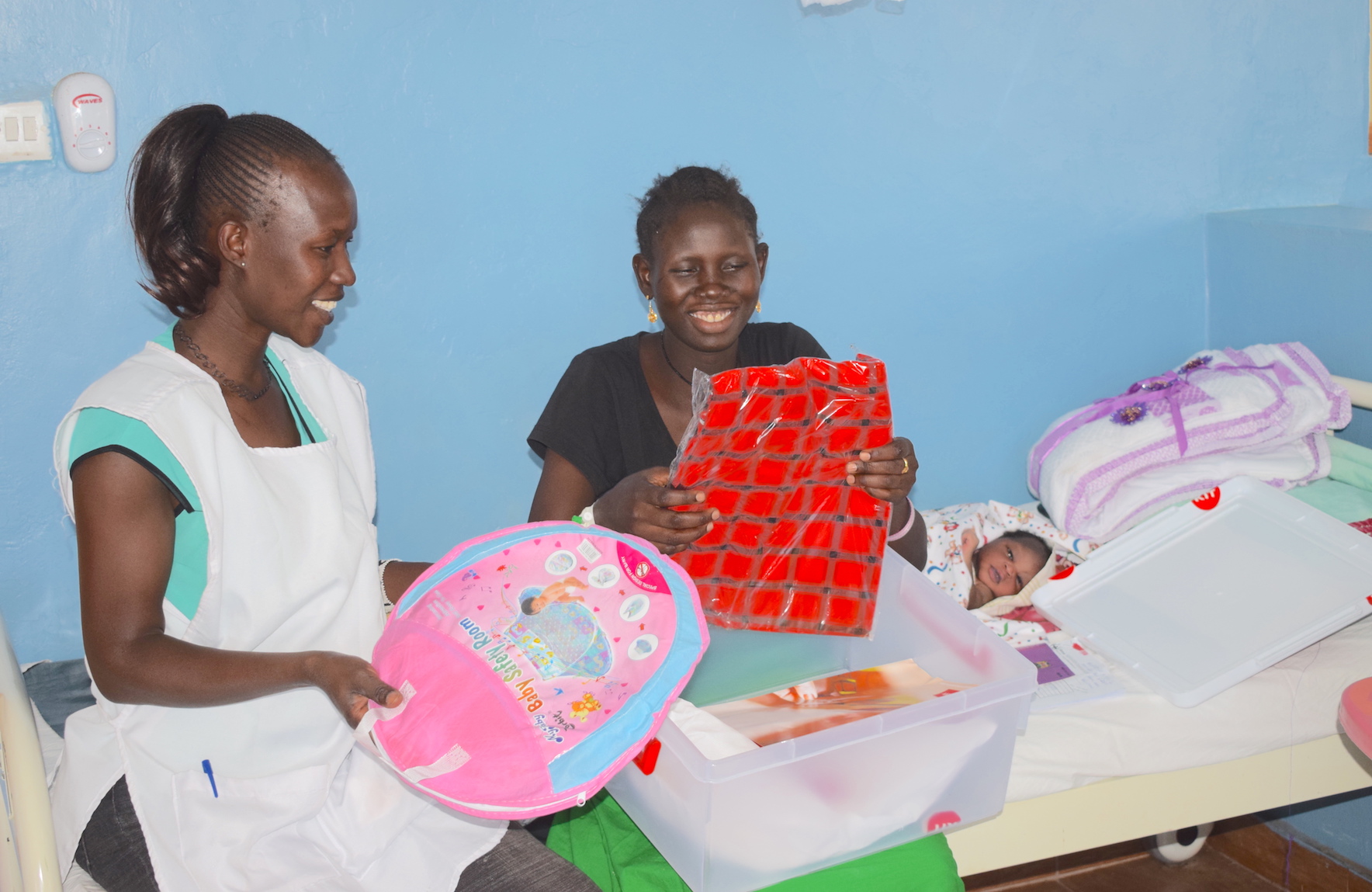 The Finnish Baby Kits are motivating women in Kenya's Turkana County to deliver in health facilities. ©World Vision  Photo/Sarah Ooko.
"This kit is motivating mothers to come to hospital as it provides them with various things for the baby, which many can't afford as they are poor," said June Cherutich, a Health and Nutrition Officer for World Vision in Kenya's Turkana County.
As expectant women flock hospitals, healthcare workers get an opportunity to asses their health, and sensitise them on recommended healthy behaviours during pregnancy.
"This is helping to reduce maternal and child deaths in the county," noted June.
Preliminary findings from the project show an increase in Antenatal Care Check-ups and hospital deliveries in areas where the kits have been distributed.
Aside from enhancing the health of mothers, the contents of the kits enable babies to have a good start in life.
For instance, the clothing and bedding keep children warm while bed nets offer protection against malaria that is a leading cause of death among children in Kenya.
WATCH this video to learn more about the impact of the impact of the Finnish Baby Aid Kit