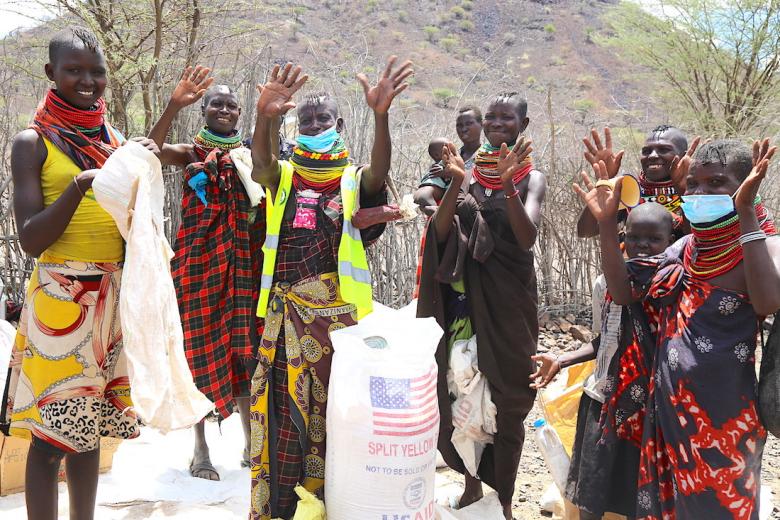 Children and families cushioned from devastating hunger and malnutrition
Tuesday, May 11, 2021
By Martin Muluka, World Vision Communication Specialist, Kenya
32-year-old Atebo trudges in a makeshift shade, where registration and health screening activities are underway for all people waiting to collect their food rations at one of the distribution centres managed by World Vision and the World Food Programme (WFP) in Turkana County, Kenya.
She is among the 2.4 million Kenyans that are currently facing acute water and food shortages amidst the on going drought in the country, based on statistics released by the government in April 2021.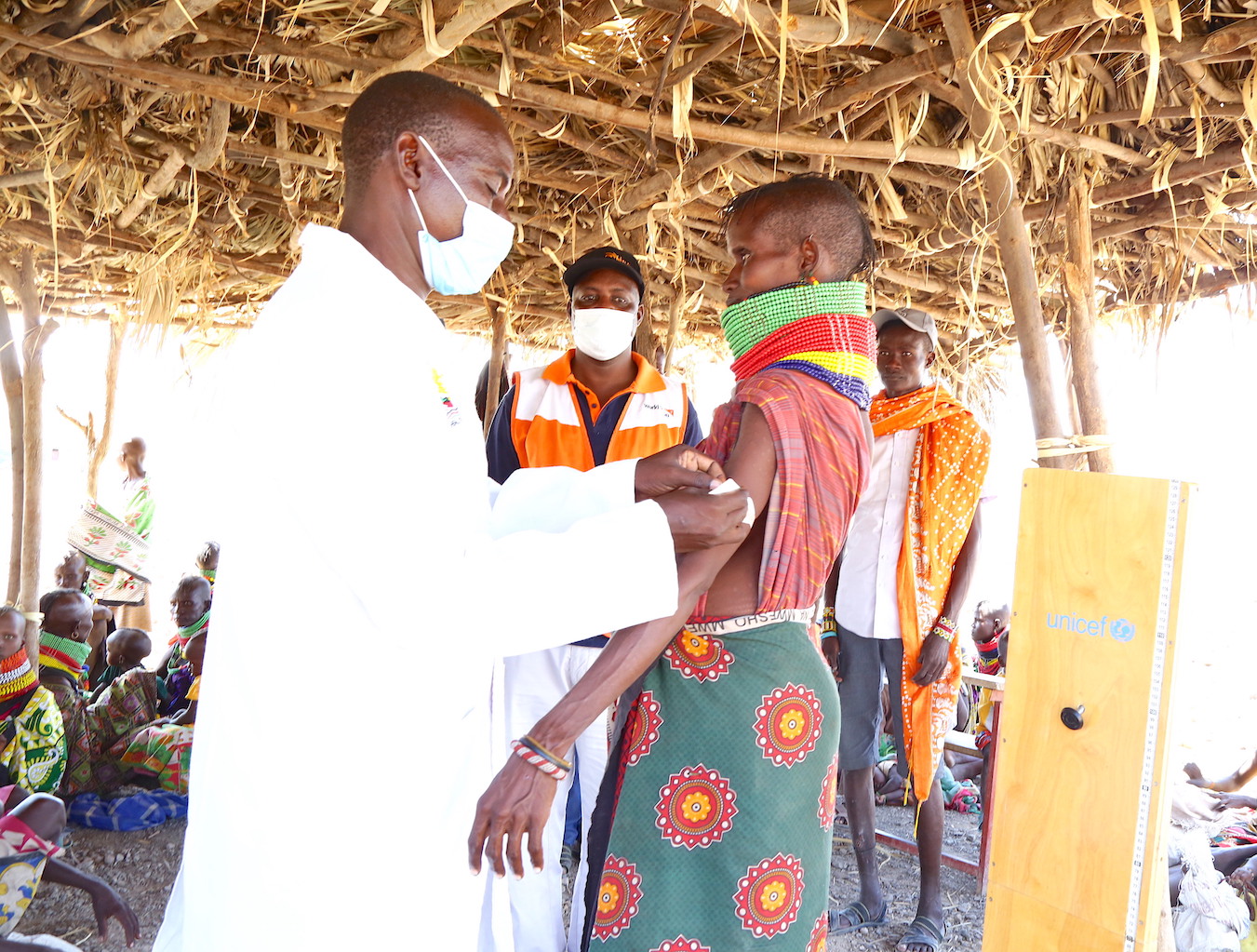 Carrying her six-month-old baby on her back, Atebo has walked for 7 kilometres, amidst the sweltering heat (35 degrees Celsius) in the area, to get to the distribution centre.
From her frail body and sluggish movements, one can tell that the long trek has taken a toll on her.
The journey has been a torturous exercise accompanied by pangs of hunger, thirst and fast waning energy due to food scarcity caused by the on-going drought in Kenya.
Her baby, Itao, is not any better. She lays still on her mother's chest, covered with a shawl that protects her from the scorching sun. She is too tired to cry and too weak to play. Her eyes speak what the lips are too weak to say:  "Can I get food and water?"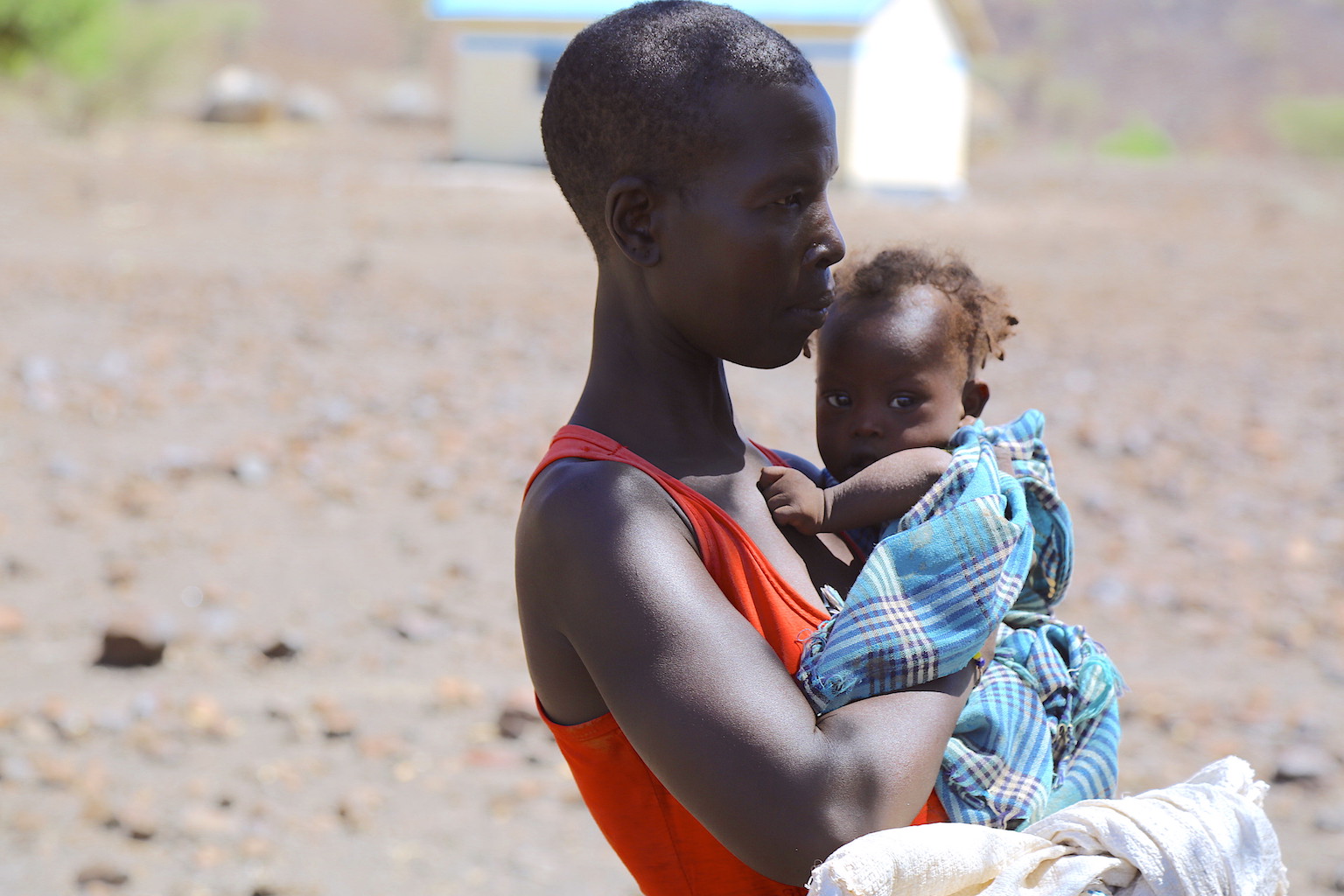 The lack of food robs the body of vitality and productivity. Atebo has been struggling to produce sufficient milk for breastfeeding her child. It pains her, many times, to see the questions in Itao's eyes and not have answers to them. The milk she produces is too little to satisfy Itao's needs.  
"I left my house at six o'clock in the morning to search for something to eat, it has been dry and food is hard to find. When I got to a neighbouring village at nine o'clock, I went in to ask for water for my baby, but there was no adult in sight. The children told me that their parents had come to this distribution centre to collect food. I kept walking until I got here because I was hopeful that I would get something," she says.
The worries over her health, and that of her child appear to be wearing Atabo down really fast. With a forlorn look, she stares listlessly at her surroundings, lost to the world and feeling trapped in a maze of hopelessness. She ponders on the cruelty of hunger and the scorching heat of the sun that exacerbates the problem.
Instinctively, Lilian (a world vision emergency support specialist) and Benjamin (a nurse) rush to examine Atabo and baby Itao.   
The degeneration of the human body, sucked of its natural vitality by the devastating hunger crisis, fills Benjamin with anguish as he performs a battery of tests.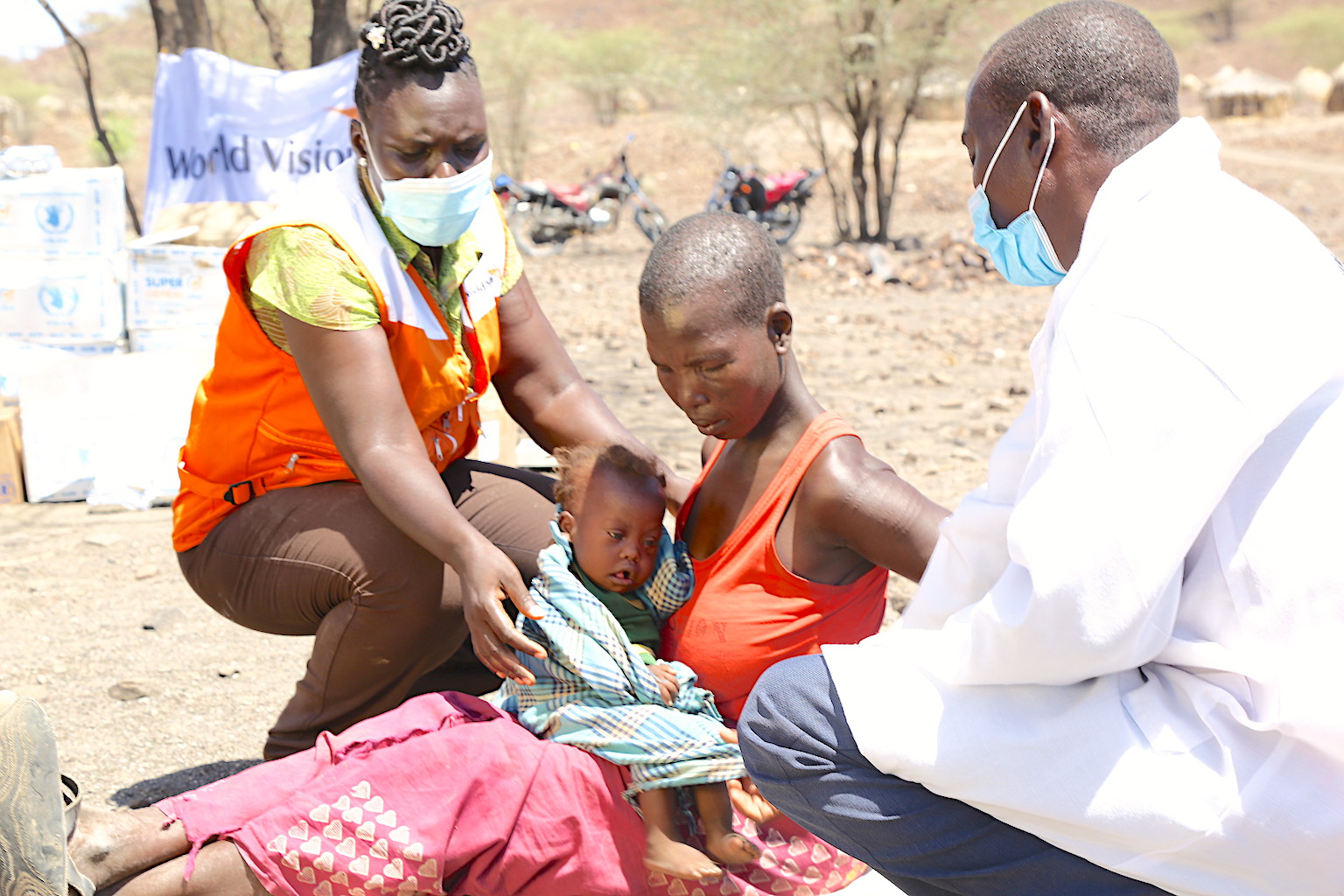 Both the child and her mother are extremely underweight.
This is a sight that he has become accustomed to, amidst the on-going drought. But the sallow face, frail body and sad eyes of baby Itao are features he will never forget.The human suffering resulting from the drought, pains him each time he attends to those affected.
To remedy the dire situation, Benjamin immediately puts Atebo and baby Itao on an emergency nutrition intervention.
This will cushion the child from the adverse effects of malnutrition that include increased risk of contracting diseases, physical growth impediments, impaired brain development, behavioural challenges and death from related complications.
The emergency nutrition intervention being rolled out by World Vision with the support of the World Food Programme (WFP) is of utmost importance.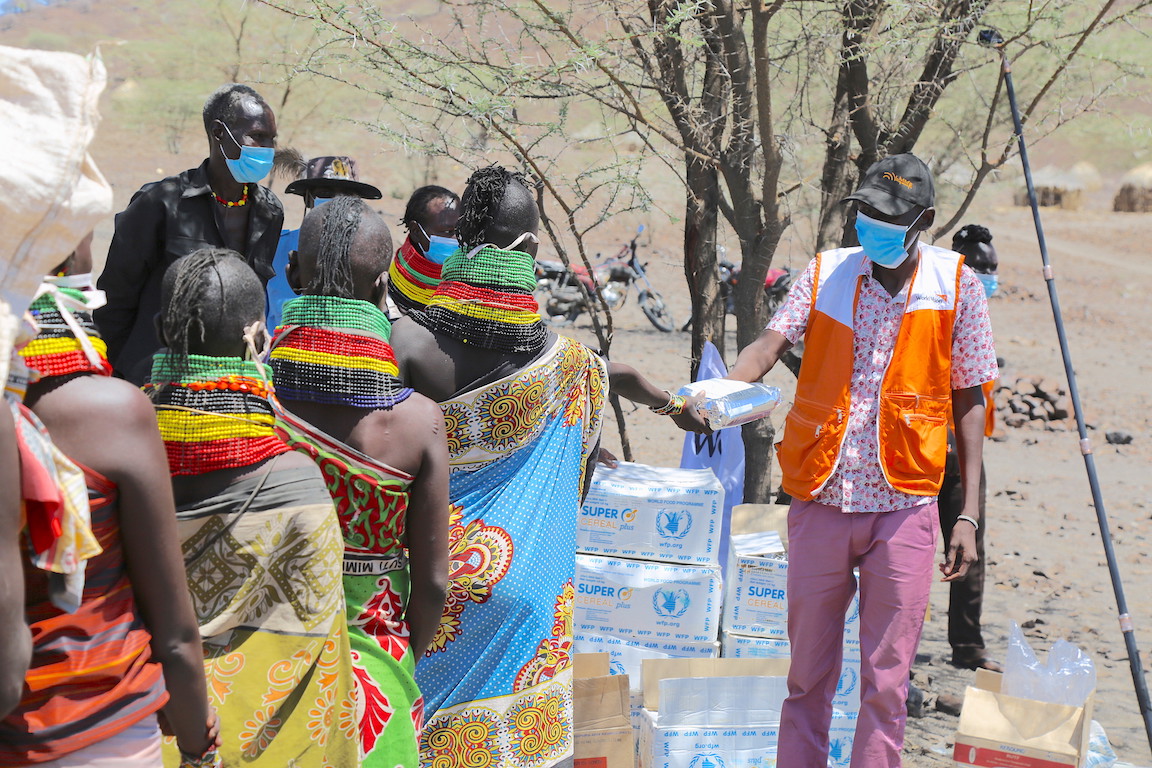 This is because certain effects of malnutrition – such as impaired growth and development – are irreversible once a child is beyond two years.
Without early intervention, affected children end up living with life long consequences of the condition. For instance, stunted brain development leads to low intelligence levels that translate to poor educational performance, low adult wages and lost productivity.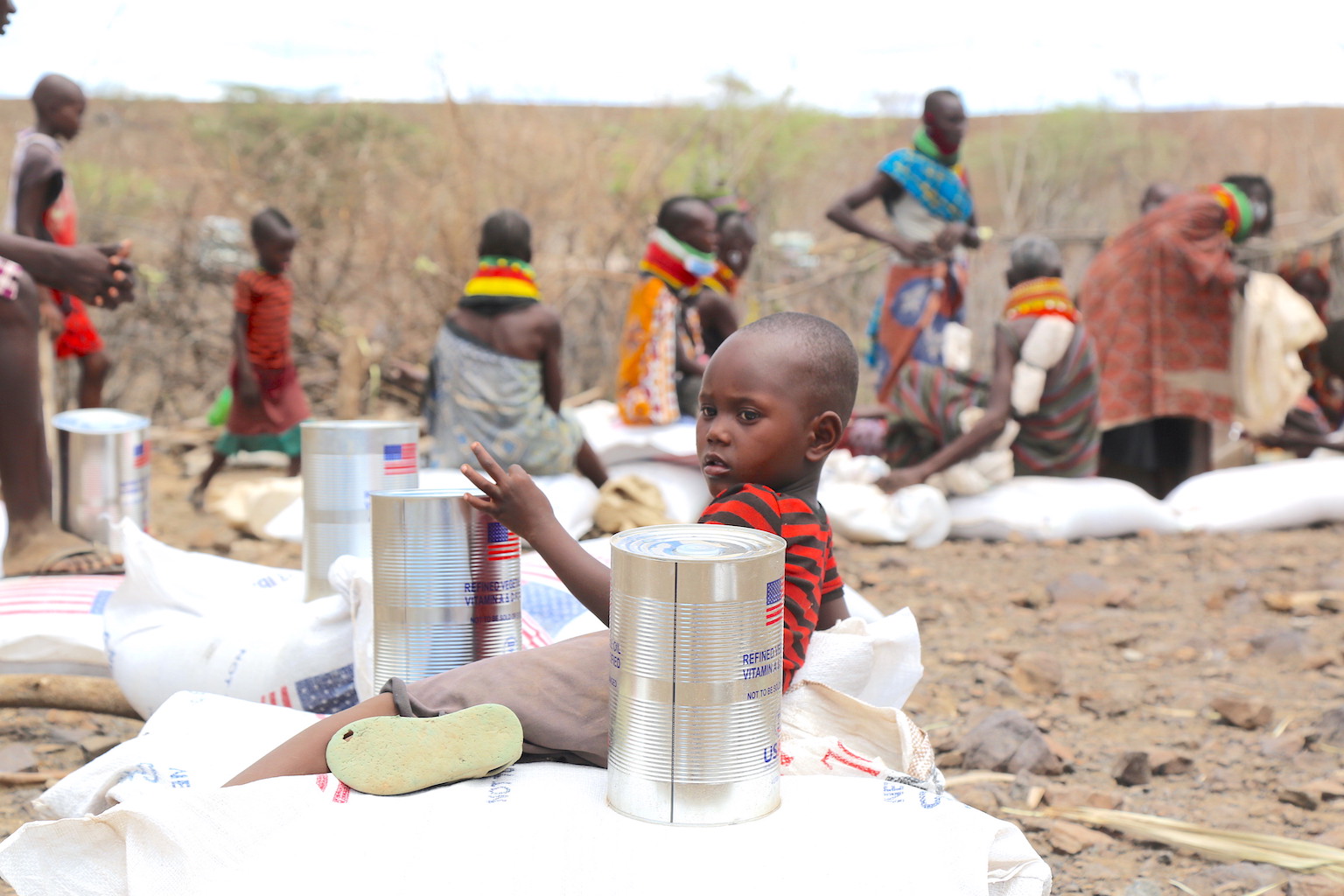 For lactating or breastfeeding mothers like Atebo, adequate nutrition is important as it helps boost the quantity and quality of milk produced, which gives children a healthy start to life.
Breast milk is considered the ideal food for infants. It is safe, clean and contains antibodies, which help protect against many common childhood illnesses. It also contains sufficient nutrients required for the effective development of children during the first six months.
Beyond that, the milk provides up to 50 percent or more of children's nutritional needs until they are a year old. It then continues to meet 30 percent of the nutritional requirements in the second year of life.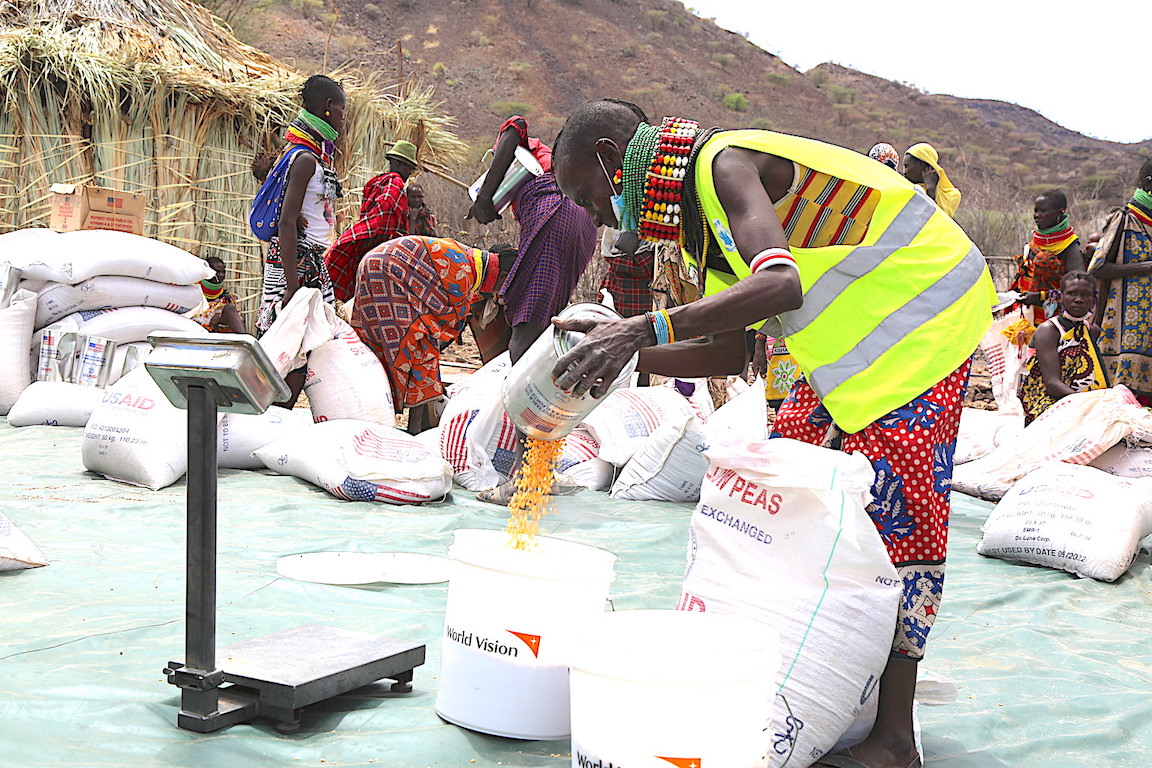 During this period mothers are supposed to supplement the milk with other nutritious foods.
Aside from the young children (below two years) and lactating women, pregnant women are also targeted by the World Vision's nutrition interventions.
Malnutrition in expectant women leads to complications such as obstructed labour, severe anaemia and postpartum haemorrhage (heavy bleeding) that increase the risk of infant mortality and deaths among expectant women.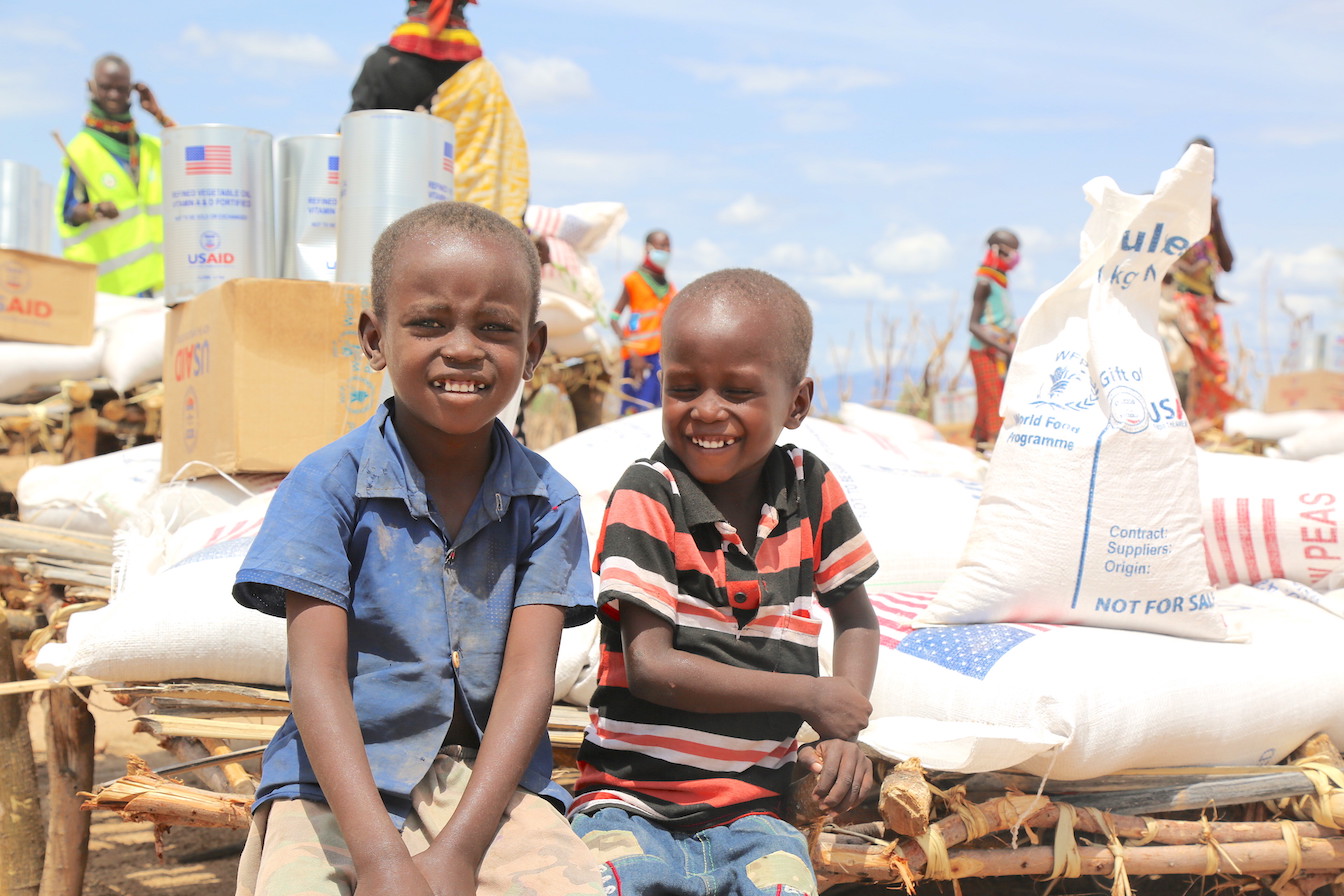 "We mapped out all villages and families that have been worst hit by the drought and we are supporting them through food distribution. We have also partnered with the health workers from the County who are conducting health check-ups and offering nutrition supplements and medical assistance to those in need," notes John Bundotich, the Food Assistance Project Manager for World Vision in Turkana County.
*Featured photo at the top: Hearts filled with joy. Beneficiaries express their gratitude after receiving food from World Vision, thanks to the support of the World Food Programme (WFP) in response to the hunger crisis in Turkana County Kenya.©World Vision photo/Martin Muluka.