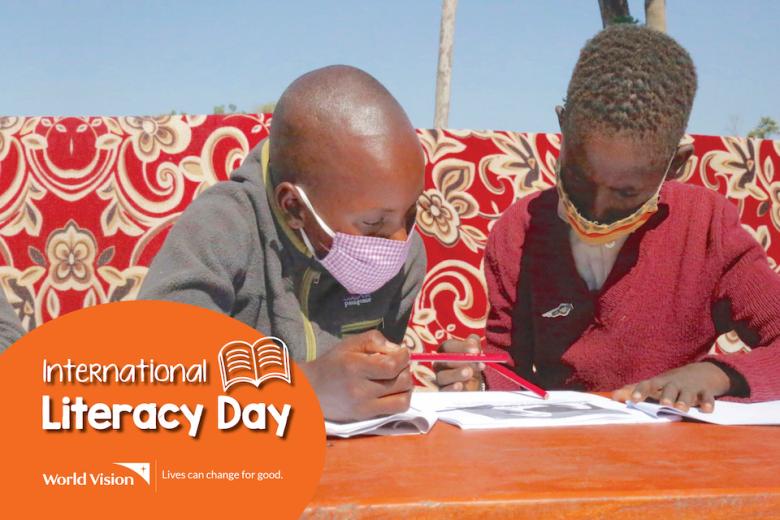 Education Amid COVID-19: Home Based Learning Boosts Literacy in Rural Kenya
Tuesday, September 8, 2020
By Irene Sinoya, World Vision Communications Specialist, Kenya
At a rural household in Narok County, Kenya, children can be seen interacting with their teacher in an open-air classroom.
As the teacher goes about the day's lesson, the children – aged between six and ten years – listen keenly while actively participating in class.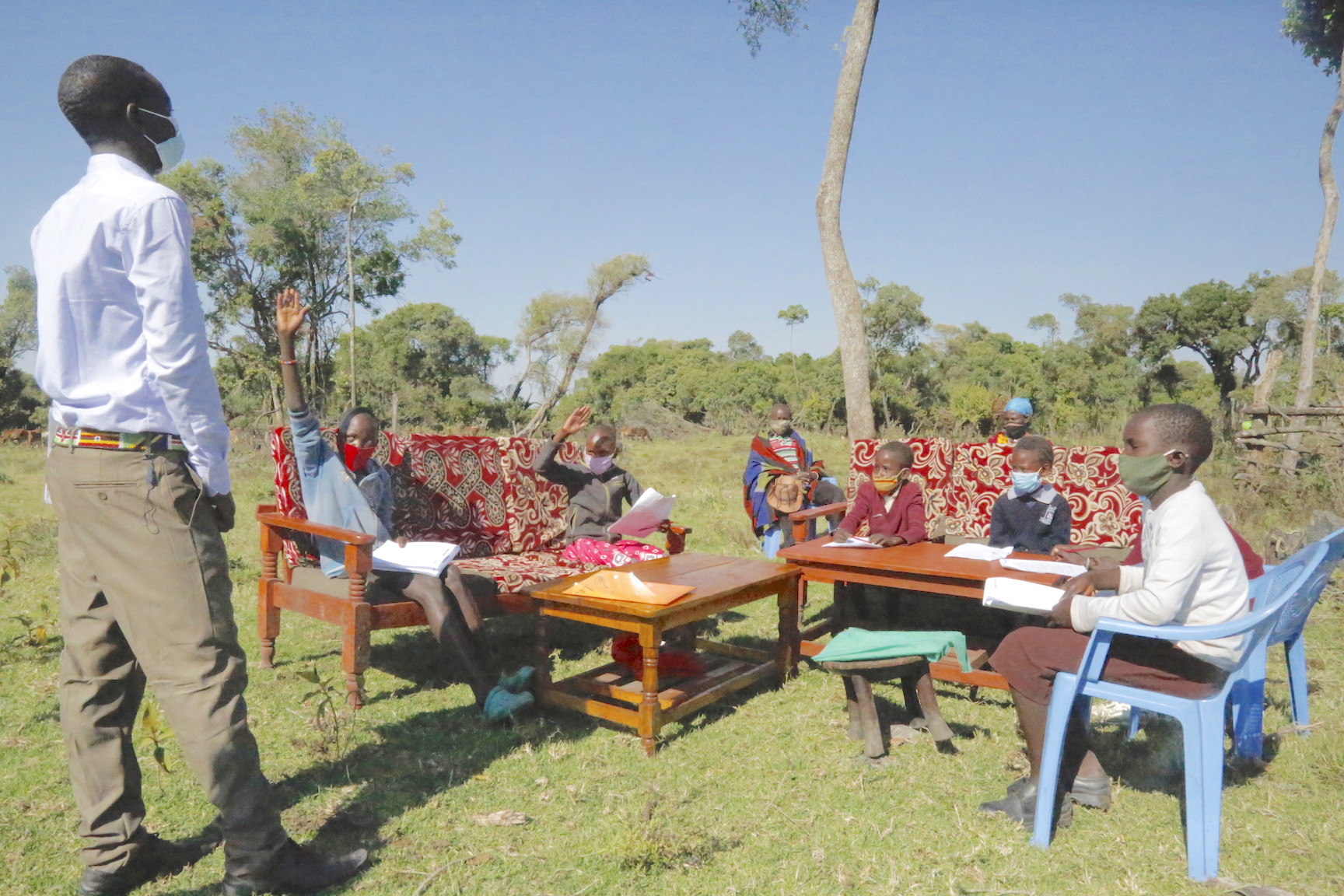 They are among the few lucky pupils in the country, who are still able to continue learning and get getting quality education, even as schools remain closed in Kenya due to the COVID-19 pandemic.
World Vision Kenya, with support from the Ministry of Education, has trained teachers in the region to embrace an innovative learning model known as A Balanced Reading Approach for Children Designed to Achieve Best Results for All (ABRACADABRA).
The modules for this learning approach,which were developed by Concordia University based in Canada, have been approved by the Kenya Institute of Curriculum Development (KICD).
They enable children in lower primary school – between grade one and three - to effectively develop basic numeracy and literacy (reading, writing and comprehension) skills.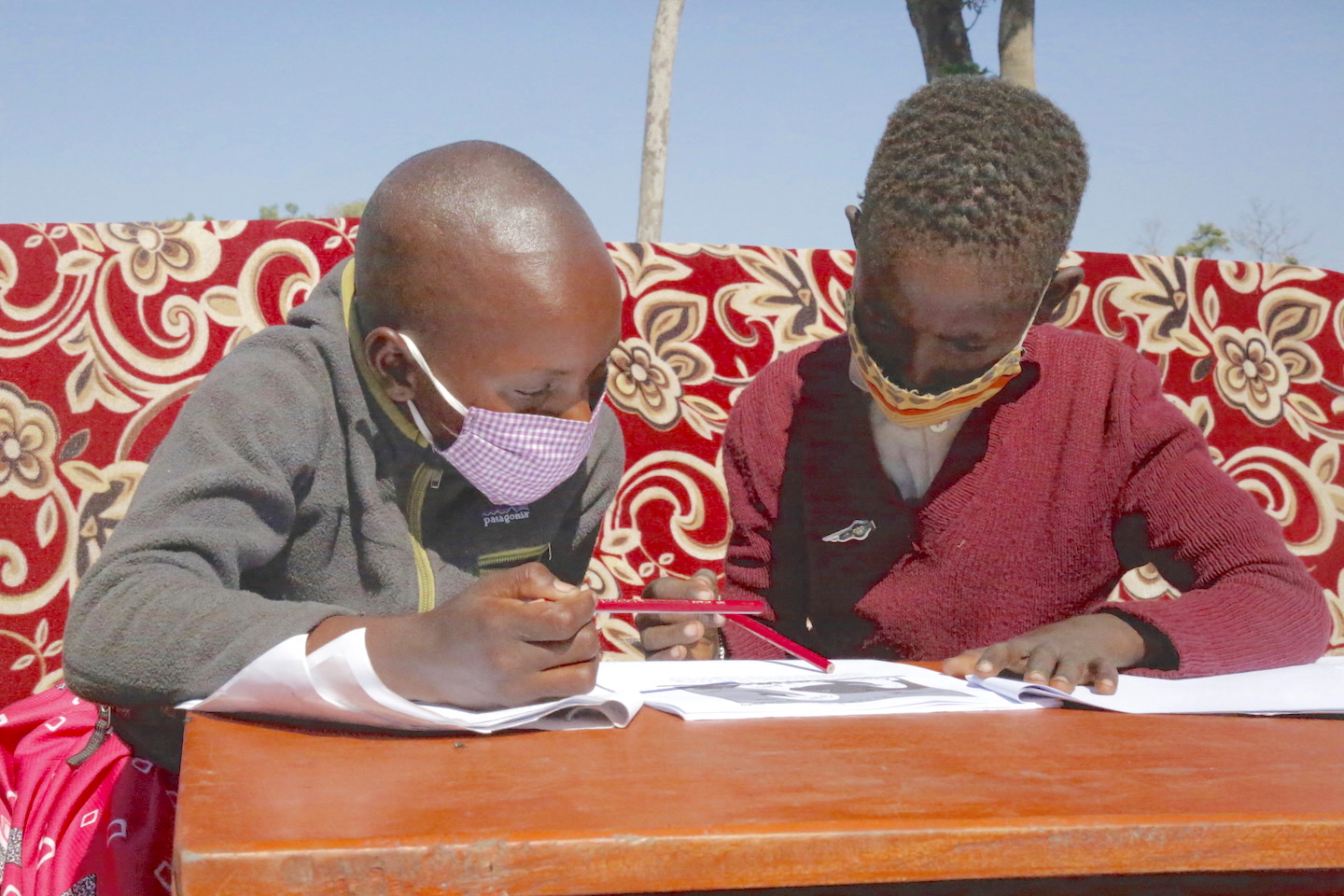 The trained teachers move from one household to another – twice a week -  to teach pupils in their homes at Kirindon in Narok County. They also give the children assignments that enable them to progress well academically.
In addition, the teachers also empower parents and older siblings to assist the children to learn at home on days when they are not present.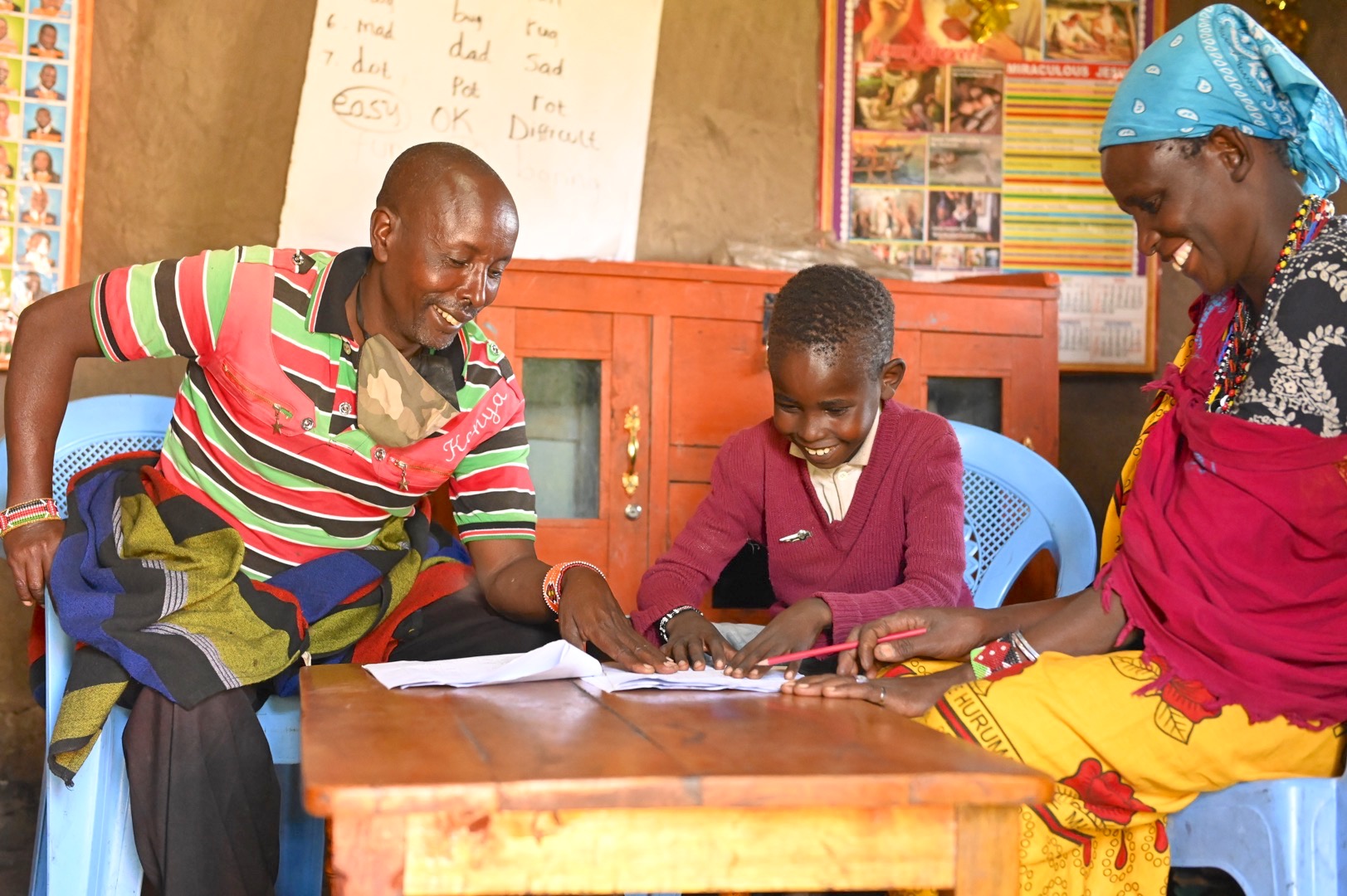 Based on their experience so far, the teachers note that a majority of the learners had totally forgotten what they had been taught before schools closed in March due to COVID-19.
"I had a difficult time with many pupils in the beginning since most of them could not read or even write their names well. Being a teacher, I had to start from zero by teaching them vowels and sounds. Now with this new learning model, there is a notable improvement", says Ezekiel Sarbabi, one of the trained teachers.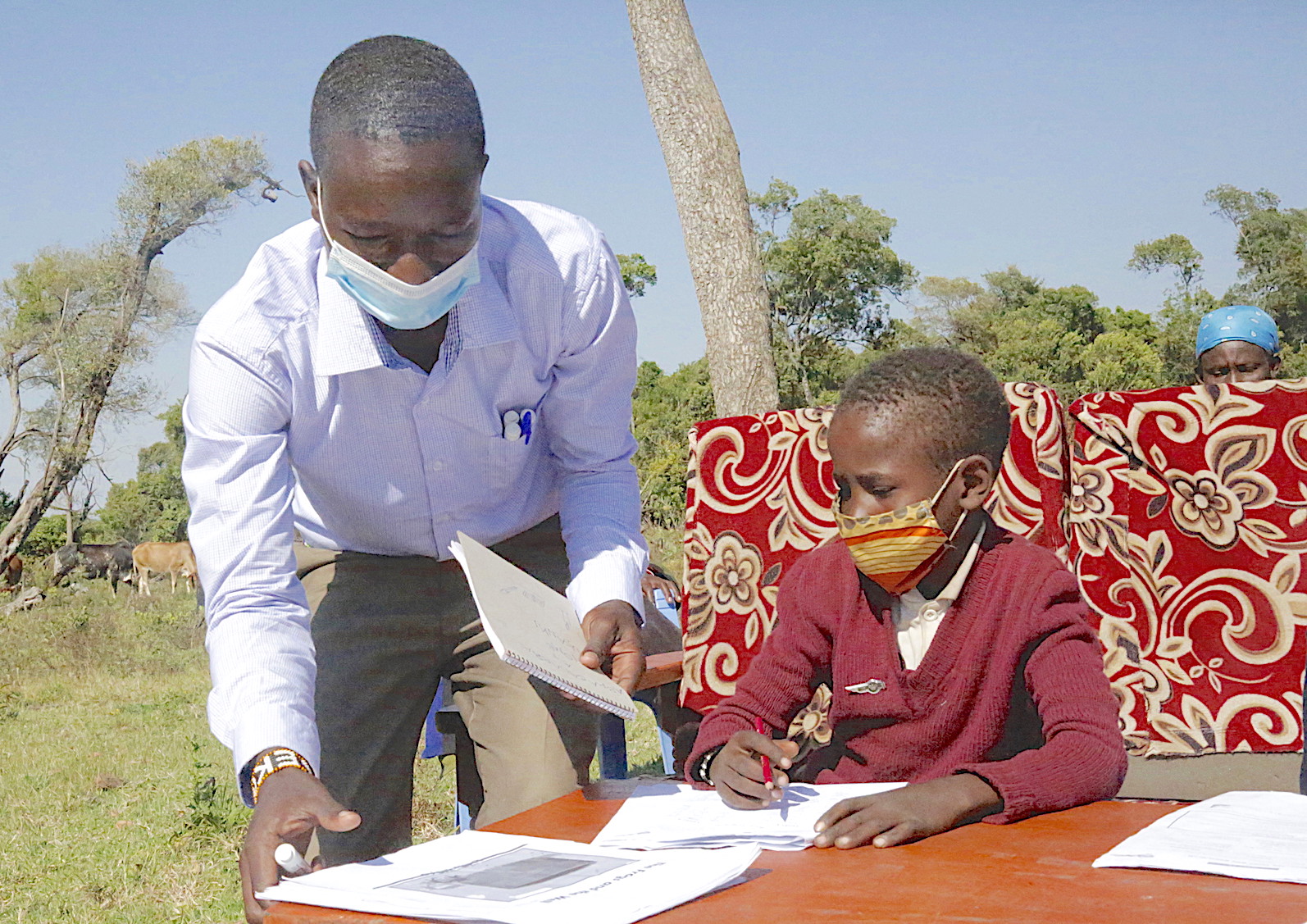 He notes that the home-based learning project has rescued many pupils from activities that were consuming all their time hence keeping them away from books.
"Since we are a pastoralist community, many children were taking care of herds of cattle while others would go to sell milk at the market. I am happy because this learning programme has brought children on board and they are going on with studies", says Teacher Ezekiel.
Based on the innovative learning approach, children are encouraged to use locally available resources found in their environment – such as bottle tops, pebbles or plants - to improvise play and learning material.  This makes it easy for them to grasp new knowledge and develop effective literacy and numeracy skills.
The high number of children attending the home-based classes is clear evidence of their quest for knowledge.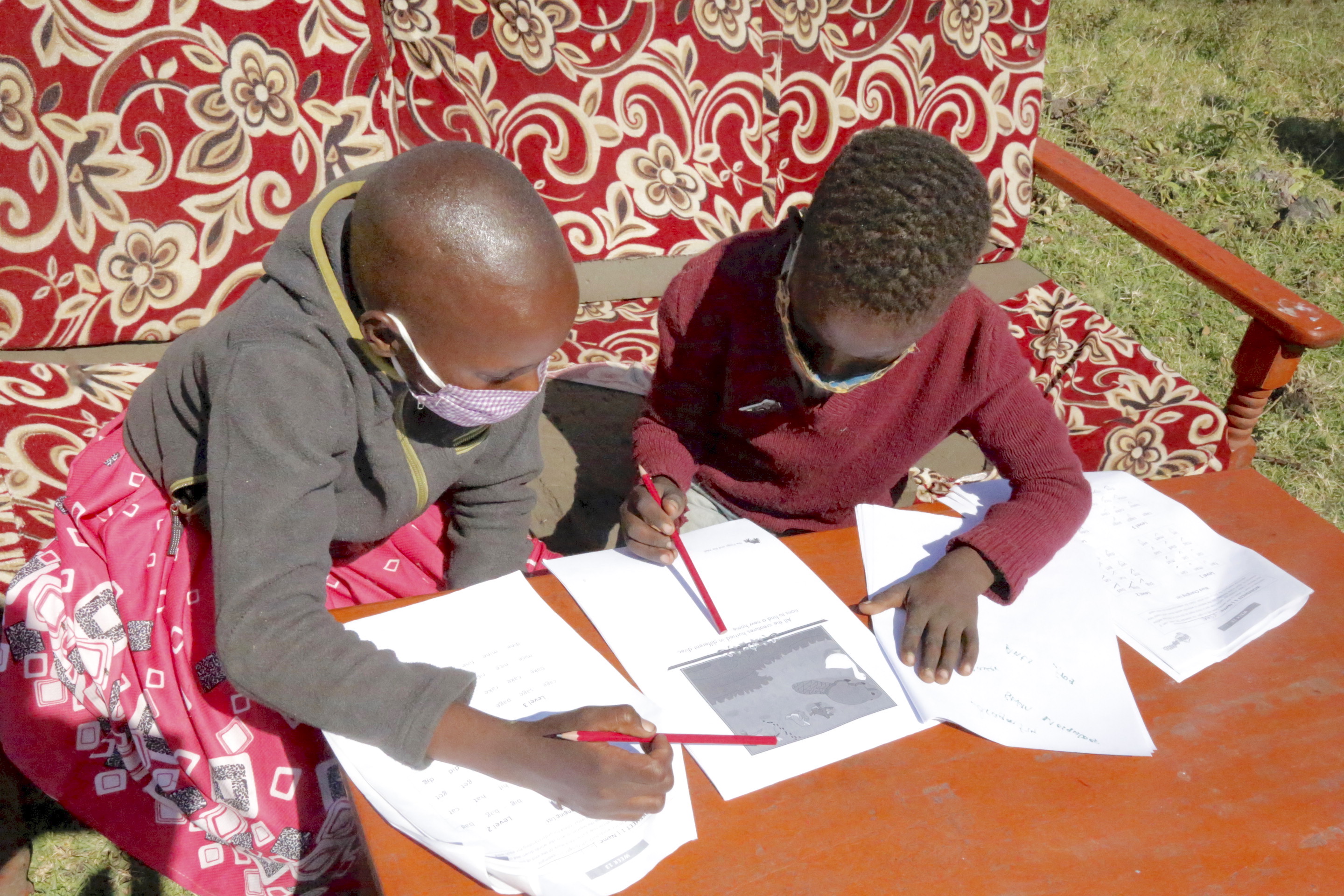 "I am so happy that I am still able to learn with my friends despite schools being closed. Now I don't have to go to school because the teacher comes to our home to teach us. I had forgotten a lot of my classwork but now I can even read a story fluently", says 11 year old Isaac, a grade two pupil.
Aside from academic lessons, the ABRACADABRA learning approach also enables children to be trained on important life skills such as how to deal with challenges, exercise self-control, interact respectfully with other people, make decisions effectively and stay focused on what they plan to do.
Parents are also encouraged to teach children how to perform various indoor and outdoor household chores such as washing dishes, cleaning the house or growing crops.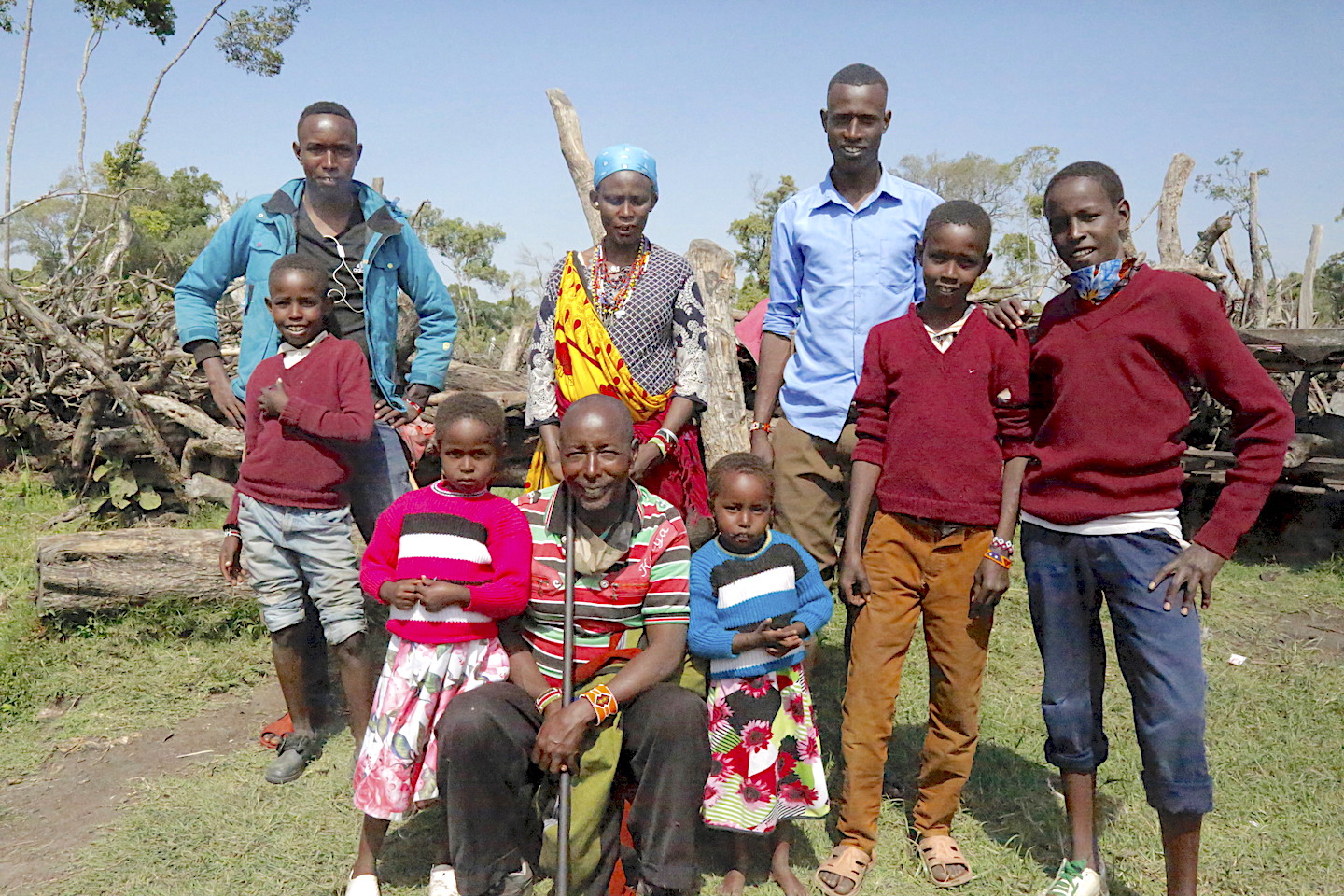 It is during this process that important values are also nurtured in children such as perseverance, honesty, dependability, commitment, efficiency, creativity and courage.
In addition to the life skills, the teachers also empower the children to know their rights and become knowledgeable on child protection matters. This reduces their vulnerability to various forms of violence committed against children in the area such as Female Genital Mutilation (FGM), child marriage and child labour.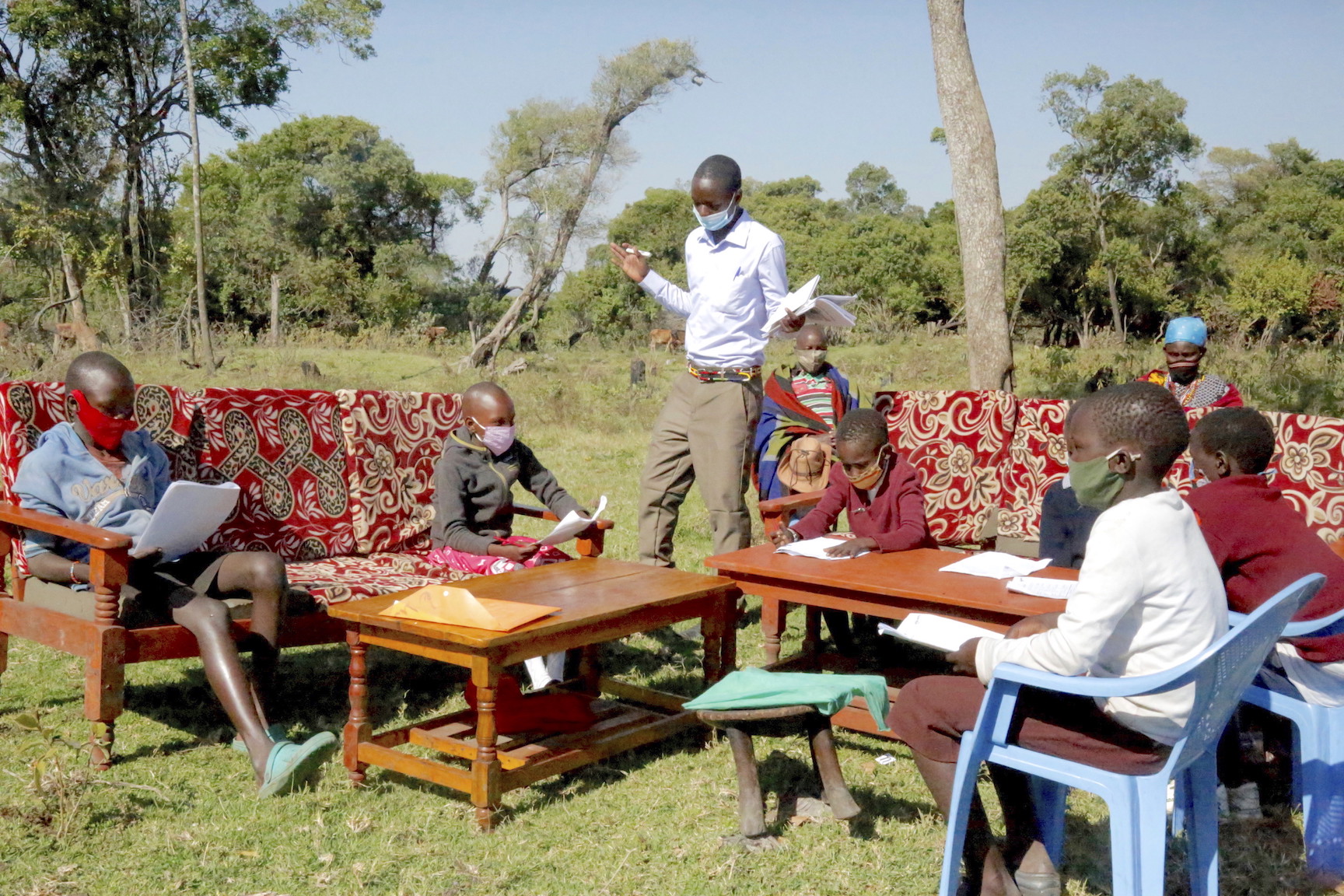 In this time of COVID-19, the teachers are also using the home-based classes as avenues for sensitising the children and their families on prevention strategies aimed at halting the spread of the disease.
During the learning process, parents play a key role in providing safe places for teachers to teach children within their homes.  In addition, they assist their children to complete assignments in time.
"After the outbreak of coronavirus, my children had limited time for studies since I used to give them a lot of work at home. I thank World Vision for introducing this home-based learning programme, my children are learning smoothly from home. I have seen their progress", says Ole Tajewuo, Isaac's father.