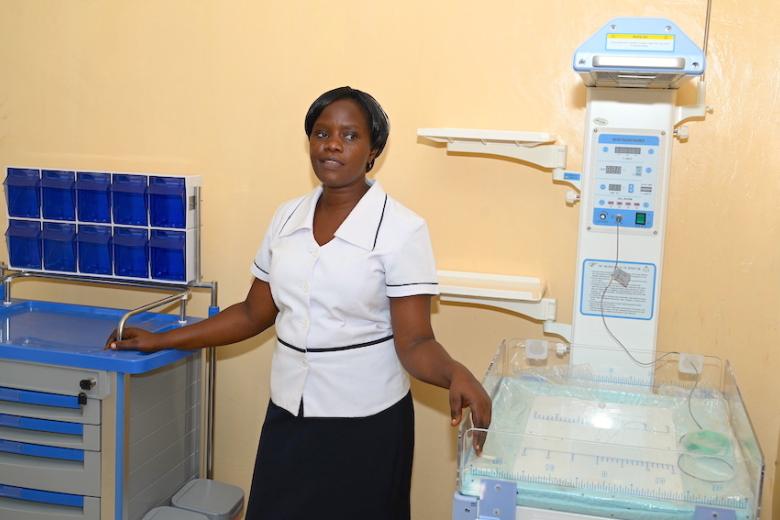 Improved health facility boosts maternal and child health in Siaya County, Kenya
Sunday, September 26, 2021
By Sarah Ooko and Irene Sinoya, World Vision Communications Department, Kenya
World Vision is working with the County Government to strengthen the capacity of healthcare workers and health facilities, so as to improve the quality of medical care services offered to rural communities in Siaya County.
Through its health programme, the organisation has been supporting the County in the rehabilitation of health facilities and provision of medical supplies that are used to address various health problems.
In line with this goal, it recently handed over a well-equipped and renovated facility, known as Nyathengo Dispensary to the County Government of Siaya.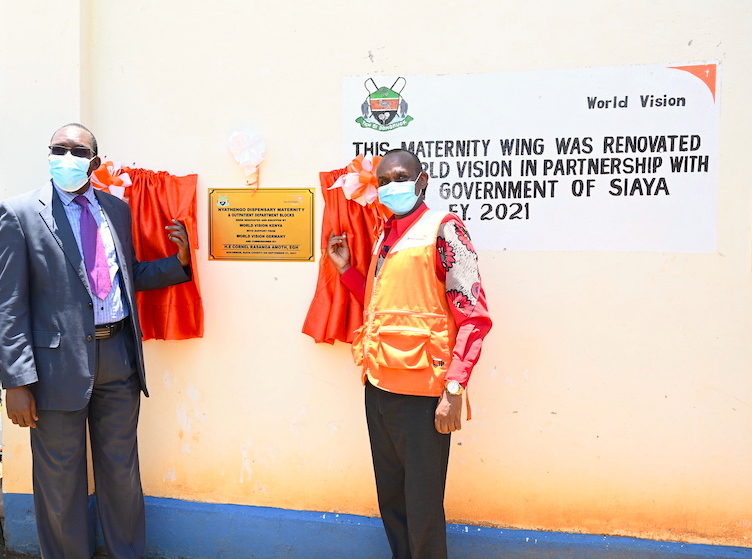 The facility, which serves a population of over five thousand (5,428) people in North Alego, was renovated and equipped at a total cost of over six million Kenya Shillings (KSh.6,301,600).
The renovation work targeted the maternity wing, as well as the outpatient section of the dispensary that tackles maternal and child health matters among other ailments affecting community members.
In addition, World Vision constructed four Ventilated Improved Pit (VIP) latrines, as well as a 15,000-litre septic tank (complete with all drainages and manholes) that have improved hygiene levels of the Nyathengo Dispensary. Fencing and gate repairs were also completed.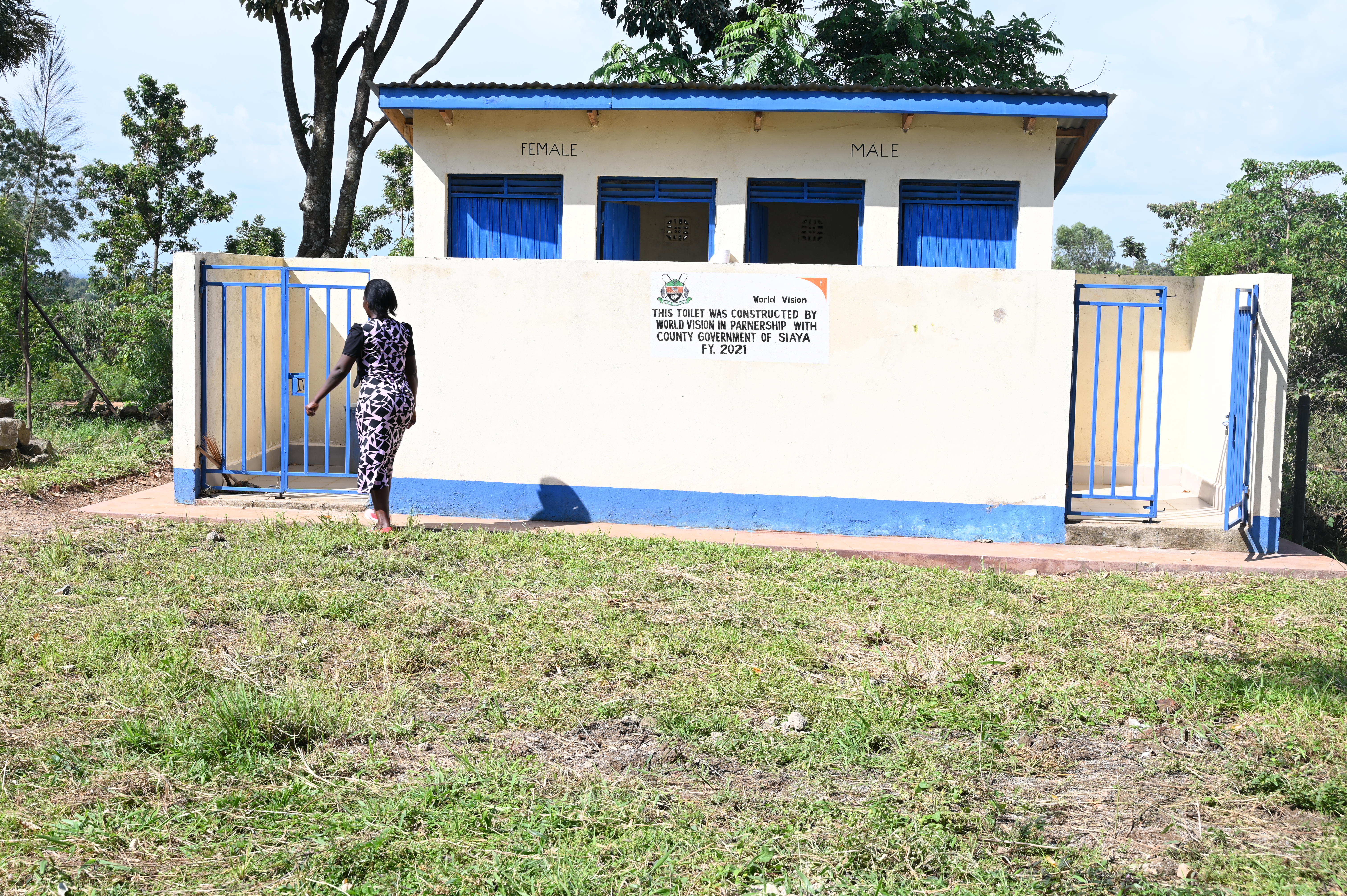 Some of the medical items purchased by World Vision to equip the dispensary's maternity wing include the following: delivery couches, stainless steel patient beds with mattresses, drip lines, doppler machines, baby weighing scales  and radiant warmers.
Siaya is among the high-risk counties for maternal and child deaths in Kenya. And this improved dispensary is helping to alleviate this challenge.
"With the improved infrastructure and quality of services, many mothers are now encouraged to deliver at the health facility instead of relying on traditional birth attendants as was previously the case. This has helped to reduce maternal deaths and complications," stated Joseph Tinkoi, the Lake Region Manager for World Vision.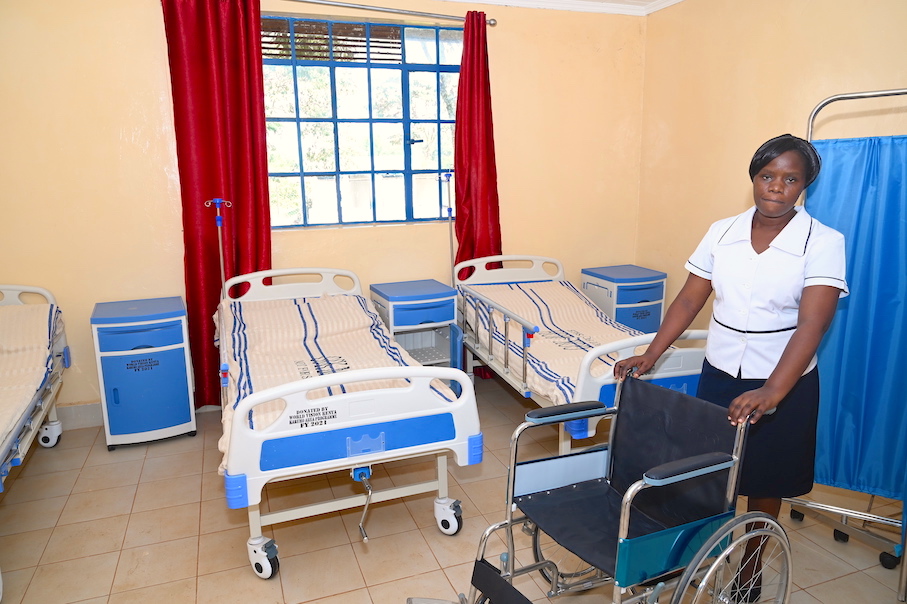 He noted that the refrigerators purchased for the dispensary have improved the storage of vaccines, making them readily available to young children.
The vaccines help to protect children against ailments such as pneumonia, diarrhoea or malaria that are major causes of child deaths in the country.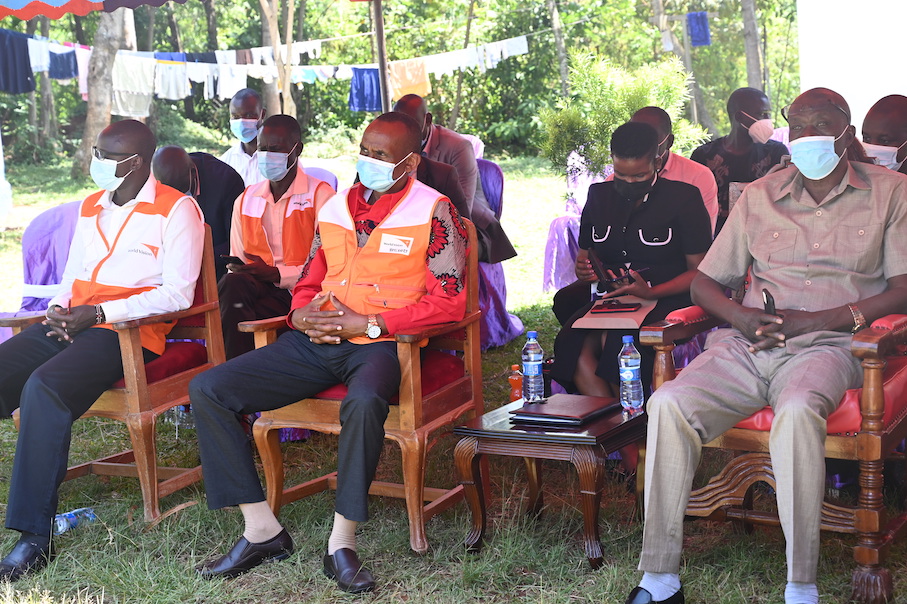 "We have also supported the County to empower community health volunteers who are playing a key role in visiting households and passing health messages so as to improve the health of children, pregnant women and the entire community at large," said Tinkoi.