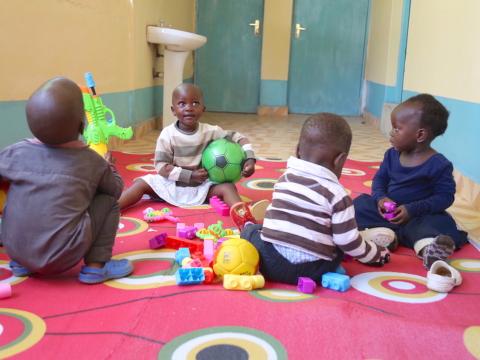 Friendly hospital spaces improve the care of sick children in rural Kenya
Monday, September 20, 2021
By Irene Sinoya, World Vision Communications Specialist, Kenya
Hospital environments can be very scary for many children. However, for two-year-old Clara, they are among her most enjoyable spaces to be in.
Clara lives with her mother Lornah at Pala area that is located in Homa Bay County, Kenya.
During the early stages of her life, her mother would take her to hospital for immunisation services.
Since most of the vaccines were administered to her through injections, Clara developed an intense fear of doctors and hospital environments.
"After receiving a series of vaccinations, my daughter developed a phobia for doctors and nurses. Whenever I took her to hospital, she would start experiencing uncontrollable anxiety and panic attacks, which included trembling and attempting to run away," says 29-year-old Lornah.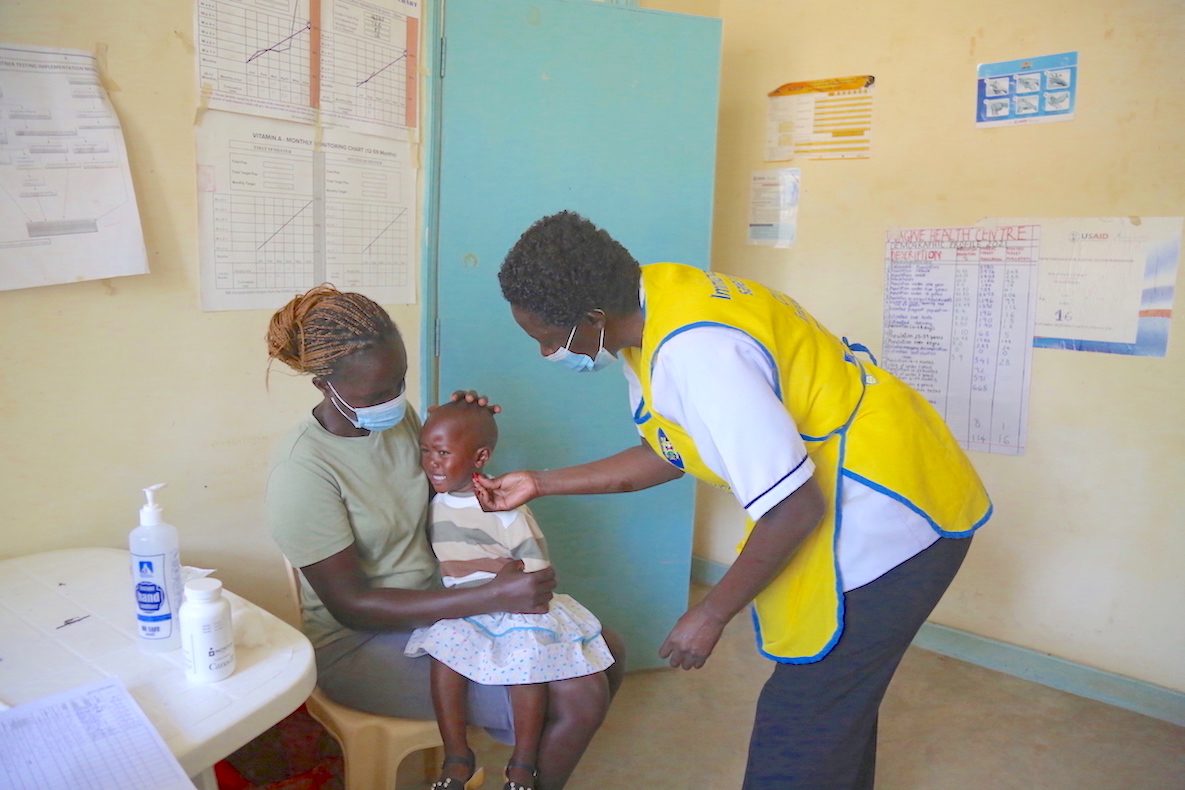 This fear of hospitals is common among many young children who are traumatised by the sight of injection needles, intravenous lines as well as blood tests among other medical procedures that happen in hospital.   
In order to lessen the suffering experienced by children during the course of care in hospital, World Vision in collaboration with the health department of Homa Bay County embarked on efforts to establish child-friendly spaces in health facilities.
The interventions included decorating the walls of waiting rooms with attractive paintings of pet animals like rabbits, cats and dogs in order to improve the ambience of the health care facilities. This has helped provide an amicable healing environment for sick children.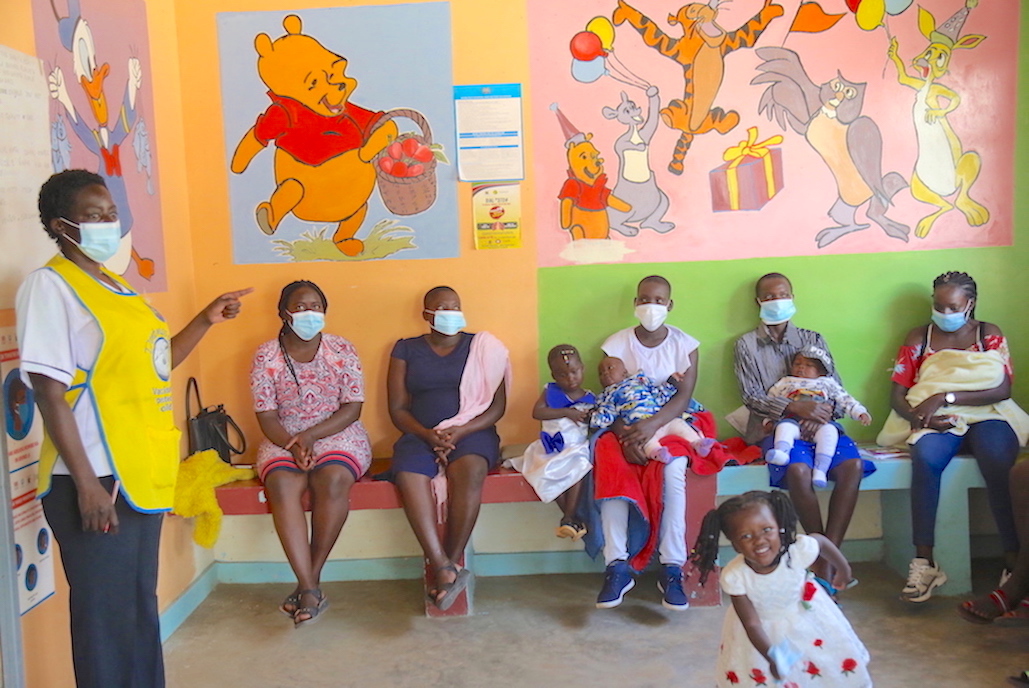 The facilities are also equipped with play materials such as mats, balls, baby dolls, puppets and plastic toy cars that fascinate children. These items make children less anxious and scared of the hospital settings.
"Ever since the play materials were introduced in health facilities, my girl does not fear coming to hospital. She is always happy because she gets an opportunity to play with toys and also with her friends," says Lornah.
Aside from providing a relaxing environment for sick children in hospital, these play materials are also giving children an opportunity to interact with each other, explore and learn so that they can grow and develop optimally.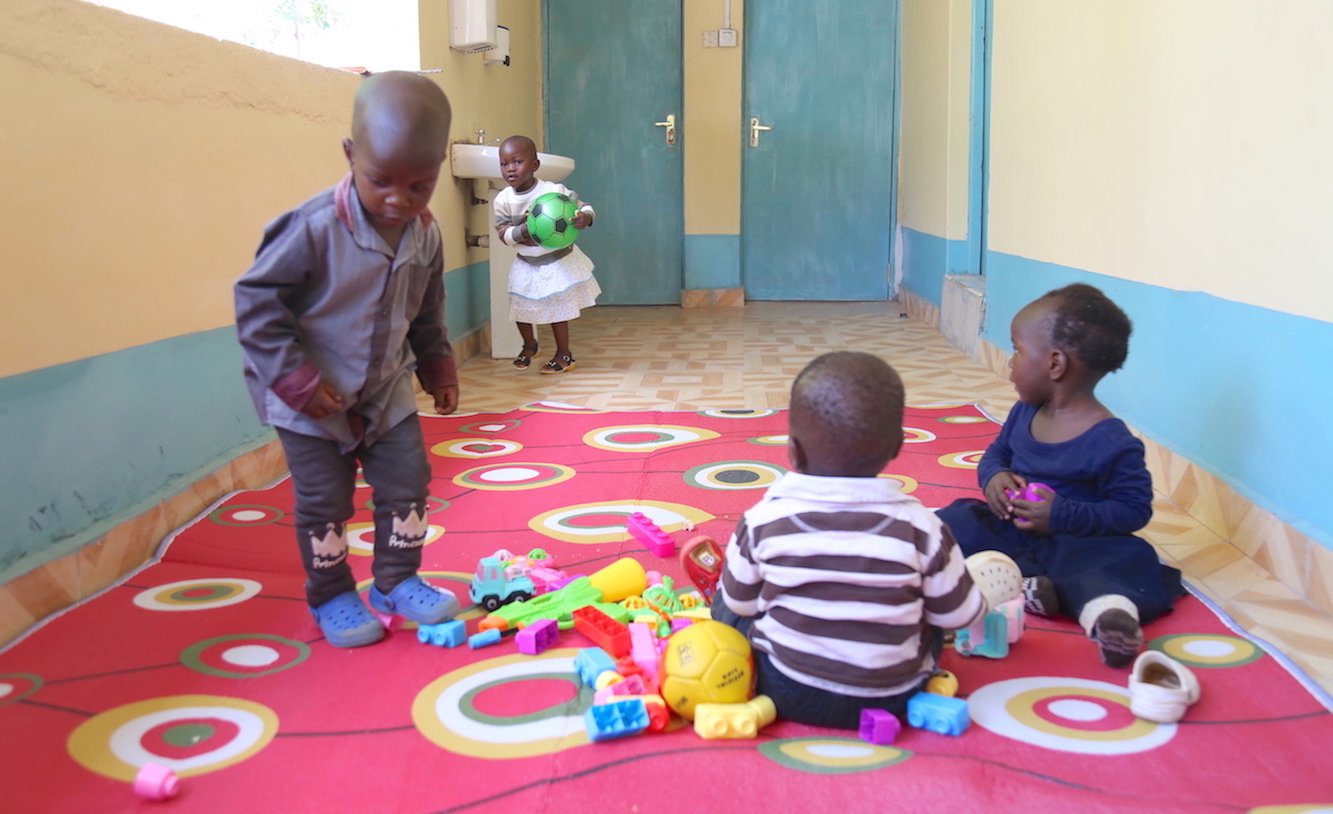 According to Brian, a clinical officer at one of the health facilities in Homa Bay, an attractive environment is not only important to children but also to health care workers.
"Environmental modification has a positive impact on health care providers because it helps to reduce the stress they experience in their workplace while taking care of patients. This helps them to improve the care they deliver to sick people. The friendly environment also promotes positive health outcomes in children by increasing their anxiety and pain tolerance," he says.
In addition, Word Vision also donated refrigerators that are helping health care workers to preserve vaccines for immunising children.
The vaccines are important since they protect them from most common ailments like pneumonia, bloodstream infections, meningitis and other serious infections that attack them while growing up.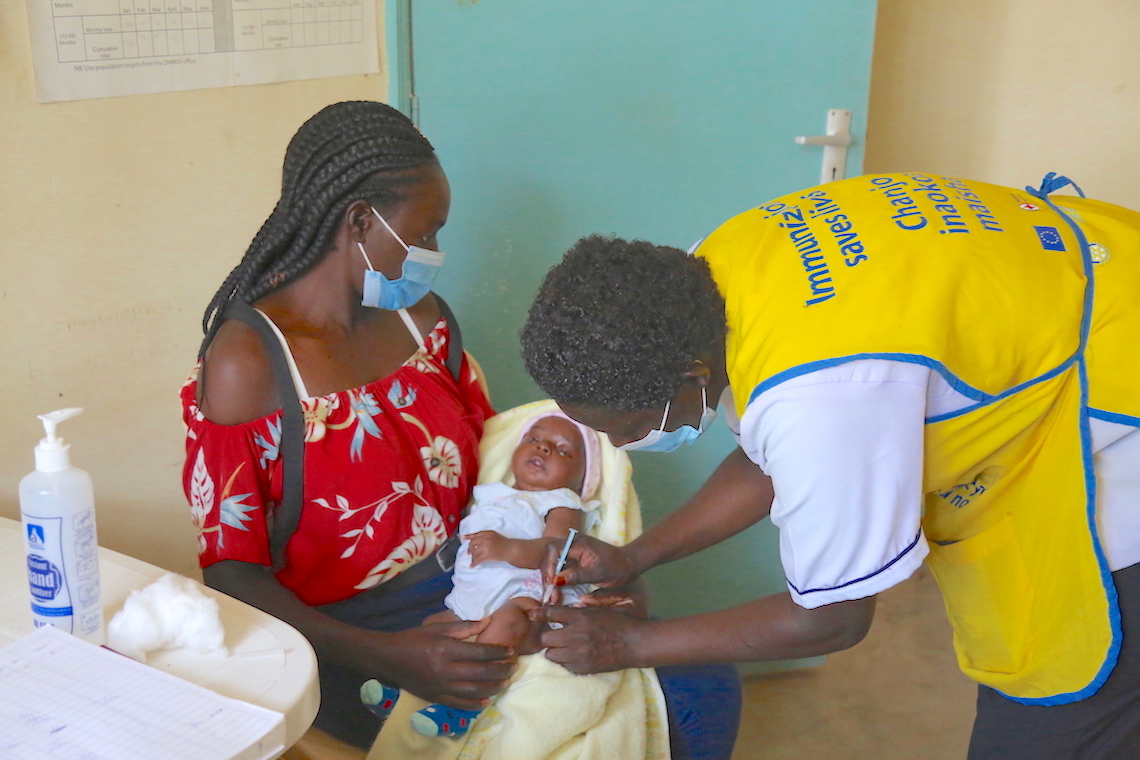 Mothers with young children have also been sensitised on the importance of taking their children for all immunisation services as per the World Health Organization (WHO) recommendations.
In addition, they are encouraged to breastfeed their children exclusively for a period of six months, which helps in lowering the baby's risk for infections.
World Vision also supported health facilities in Homa Bay to manage medical waste effectively by installing hi-tech incinerators in various hospitals. They destroy germs in medical waste by exposing them to high temperatures.
This reduces the chances of children and adults getting into contact with hospital waste that is harmful and can have detrimental effects on their health.
"The process is efficient since it reduces the volume of the waste and eliminates germs. This enhances occupational safety and also reduces the risk of people getting in contact with contaminated sharp objects such as needles and blades," says Sylvia Atayi, World Vision's Health officer in Homa Bay.