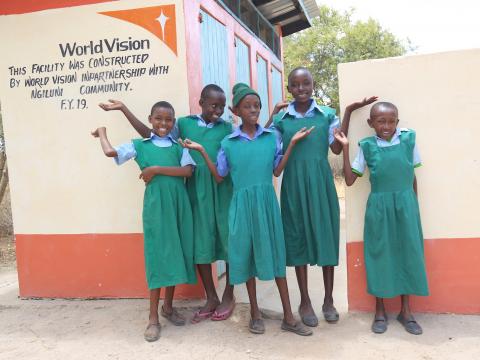 New Toilets Makes School Fun for Girls
Wednesday, February 26, 2020
By Hellen Owuor, World Vision Communications Department, Kenya
To answer the call of nature, communities require toilet facilities that afford them privacy and dignity.
For girls at Ngunini Primary School in Makueni County, such toilets became an illusion after heavy floods caused all the girls' latrines at the institution to collapse in 2018. This forced the girls to endure the inconvenience and discomfort of sharing toilets with boys.
"Some of the boys used to peep or throw stones at us through holes and cracks in the toilet walls. When we had our periods, they would laugh at us whenever they saw bloodstains on the toilet floor," said Mercy, a 12-year-old Grade seven pupil at the school.
With the collapse of the girls' toilets, waiting queues also became longer as all children in the school (with a population of 300) had to rely on the remaining eight toilets, belonging to boys.
As such, the children ended up wasting valuable time that would have been used for studying or class attendance.
Eventually, the girls got a reprieve after World Vision, with funds from donors in the United States, constructed Ventilated Improved Pit (VIP) latrines at the school.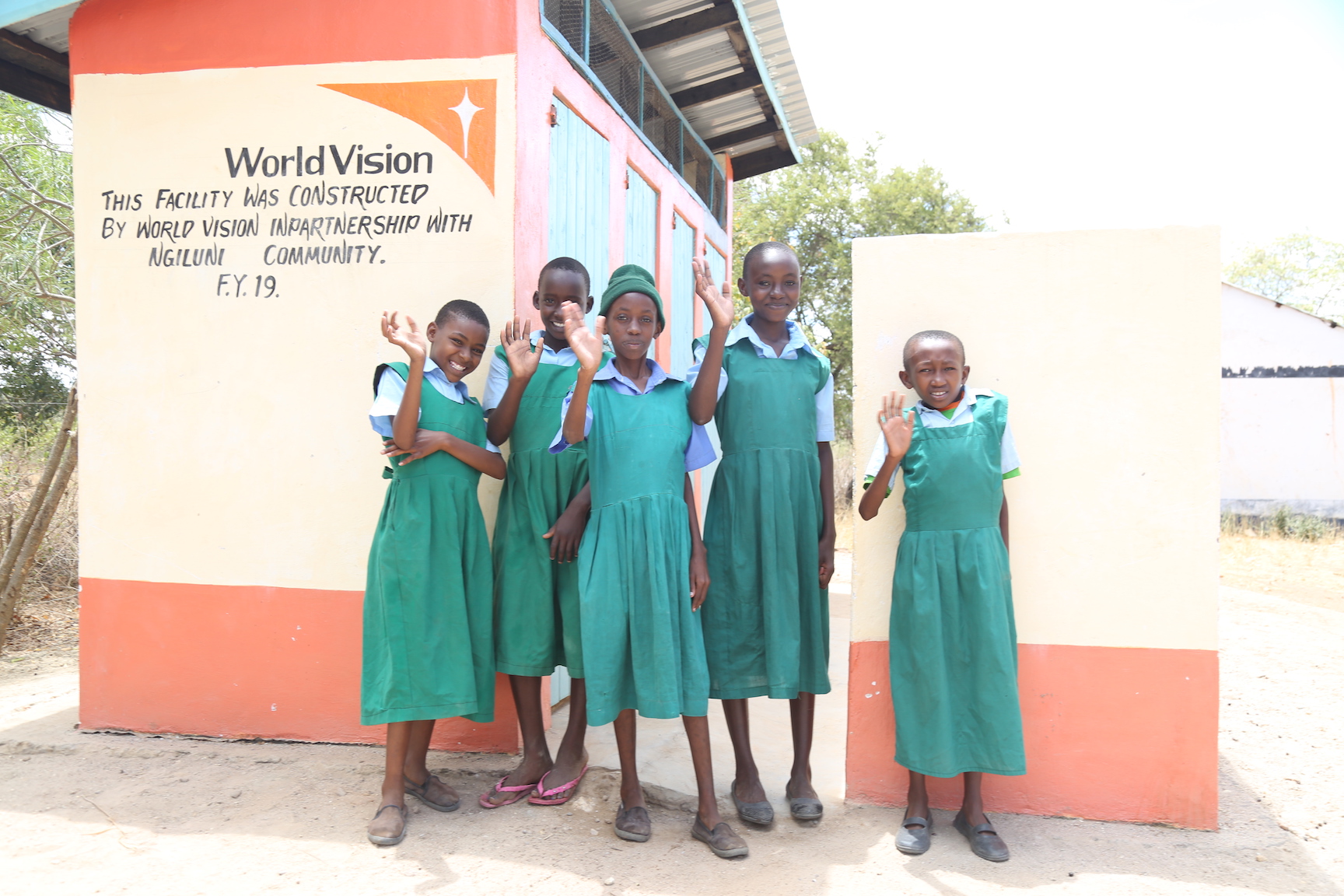 "I am happy that we have new latrines for girls only. We are now confident and don't shy away from using toilets because of the boys," said Mercy.
She added: "I also love that the new toilets have a hand-washing facility that enables us to wash our hands with soap after visiting the toilet. This prevents diseases like diarrhoea. And we are sharing this information with our families and friends back home."
Learn more about our other disaster management and water, sanitation and hygiene (WASH) .