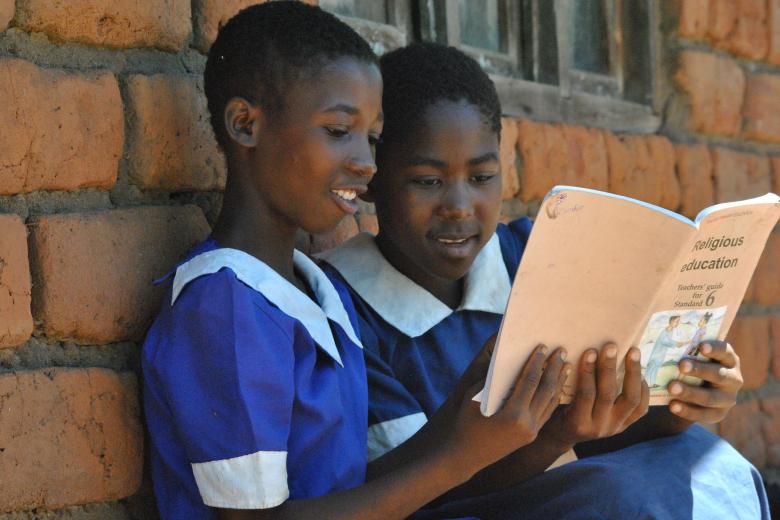 Pastor to children's advocate
Friday, August 5, 2016
Like all other children, Eliza, age 14 has a dream. She wants to become a bank teller. However, in order to make that dream come true, she has to face an uphill task.
Since her mother divorced with her father four years ago, life has been hell. This was later followed up by her mother getting married to another man subsequently leaving Eliza and her siblings' home. All of a sudden, Eliza was a mother, working each day to find food and ensure that her little brother and everyone else go to school.
Staying in a village together with her grandparents' next to them, she struggles to provide for the family and they are not well protected.
At the end of 2014, Eliza and her siblings got close to one of their fiercest experiences when an unknown man found his way into their house. Their surrounding neighbours agree that this might have been someone who either wanted to steal the little that the children had or rape them. Eliza was traumatised. Traditionally, this was enough to track him down, but instead, her family worked hard to conceal the identity of the assailant who in the process had lost his hand knife.
"I felt let down by my family," said a dejected Eliza, looking down and feeling sorry for herself. "The man might have wanted to rape us and there were our grandparents covering up the whole issue". From then, Eliza felt unsafe. From that day, she began living a life of blame. "I blamed my father for breaking up with my mother", she said. "And I blame my mother for choosing marriage over us her children since it now seems she has forgotten us". She said. But she wishes them both well.
Barely a month after this experience, Pastor Fanuel Mponda went to a Channels of Hope for Child Protection training that was commissioned by World Vision Malawi for selected pastors from the Zomba district. While there, Eliza's story haunted him. He also thought of other children he never knew who might have been trapped in a similar situation and he had done nothing.
"I had heard of Eliza's story but I thought that there was nothing I could do as a pastor," he said, stressing that thinking of the position culture and tradition holds in the community, he thought the family had all the powers and that he could never influence anything. But he was wrong, he said it.
As soon as he returned from the Channels of Hope training pastor session, together he and his wife Agness, who he ministers with at Chingale Calvary Church, became parents for all the community's children; praying with them, creating special times to talk to different parents in the community and advocate for children.
"We realised there was more we could have done and we knew all was not lost with Eliza so we visit her and her family, encourage them to work hard, give what we can afford and encourage her relations to do the same," said Agness.
Eliza is happy that the pastor's efforts to talk to the family, her grandmother and uncle in particular, look promising as the family is becoming more open to them. With this, she is working hard at school both for herself and her siblings. In Pastor Mpoda and his wife, she has found confidants who she can talk to and believe they will help suggest solutions to her challenges. They have also introduced her to a prayerful and hopeful life.
"I am sure that going to school, with hard work and self-belief, I will do better," said Eliza, who in the coming year of 2016 will be seating for National High School Entry Examinations. "I am not worried with the challenges we face today, it is the future that keeps me thinking and working hard," she said.
Over and above, Pastor Mponda and his Church leadership team have engaged themselves in sensitising church members on what they can do with cases like that of Eliza or other abuses that children face, so much so that children themselves get to explain the abuses they go through in their homes.
Eliza and the pastor safely keep their child protection manual they received at the end of their training by World Vision. They read through it to reflect and see how they can improve. At the moment, they are working hand in hand with the community leadership to reinvigorate the Child Protection team in the community in the wake of the realities of child abuses in the community, saying that they now see things differently since they underwent the training.  Beside their own five children, two boys and three girls, they accepted the call to be father and mother for all children and plead the case of the children of the community.