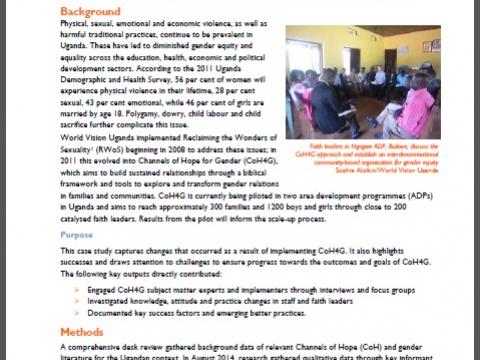 Channels of Hope for Gender: Uganda Case Study
Tuesday, December 23, 2014
This case study captures changes that occurred as a result of implementing Channels of Hope for Gender. It also highlights successes and draws attention to challenges to ensure progress towards the outcomes and goals of Channels of Hope for Gender. The following key outputs directly contributed:
Engaged Channels of Hope for Gender subject matter experts and implementers through interviews and focus groups
Investigated knowledge, attitude and practice changes in staff and faith leaders
Documented key success factors and emerging better practices.